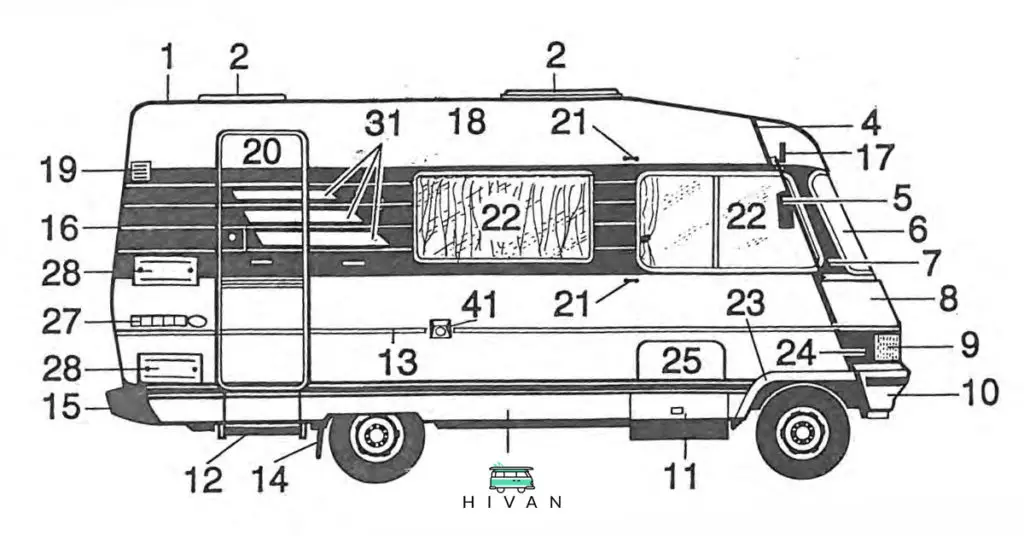 When you own an old vehicle like a Hymer from early 1990 and before, it's sometimes hard to find the correct references and spare parts for your motorhome. Thanks to the fantastic group on Facebook, "Classic Hymers Technical", I found some handy manuals and brochures giving you a ton of information about your old rig.
Old Hymer Handbooks and Manuals
1992 B544 manual in English from Brian Martin
1993 Hymermobil 700 parts list
Multiple Classic Hymer Manuals all in one doc
Official Brochures from Hymermobil for Classic Hymer
Multiple Classic Hymer Manuals (all-in one pdf doc.)
Hymermobil B-Klasse Prospekt 2000 (1103202954)
Hymermobil S-Klasse Prospekt 2000 (1103203446)
Hymermobil Prospekt 1999 (1103205716)
Hymermobil Prospekt 1998 part 2 (1103207568)
Hymermobil Prospekt 1998 part 1 (1103207568)
Reisemobil Prospekt 1997 (1103208700)
Reisemobil Prospekt 1996 (1103527812)
Reisemobil Prospekt S-Klasse 1995 English (1103528345)
Reisemobil Prospekt 1995 (1128668798)
Reisemobil Prospekt 1994 (1103538380)
Reisemobil Prospekt 1993 (1103539689)
Reisemobil Prospekt 1992 (1103540582)
Reisemobil Prospekt 1991 (1103548629)
Reisemobil Prospekt 1990 (1103550156)
Reisemobil Prospekt 1989 (1103551591)
Alkoven Prospekt 2002 (1106228149-042567)
Integrierte Prospekt 2002 (1106228378-042567)
Reisemobil Prospekt 2003 (1129126124)
Reisemobil Prospekt S-Klasse 2003 (1129126382)
Reisemobil Prospekt 1980 (1139315751)
Reisemobil Prospekt Daimler-Benz 1981 (1139322928)
Reisemobil Prospekt Daimler-Benz 1982 (1139323839)
Reisemobil Prospekt Daimler-Benz 1983 (1139325858)
Reisemobil Prospekt Daimler-Benz 1984 (1139381314)
Reisemobil Prospekt Daimler-Benz 1985 (1139383212)
Reisemobil Prospekt Daimler-Benz 1986 (1139384362)
Reisemobil Prospekt Daimler-Benz 1987 (1139385718)
Gerätebeschreibun Batterieladegeräte der Reihe LA 75-150-250
Chronik der Hymer S Klasse 79-95
Datenblatt Hymer BS500 series (data sheet in german)
Official vendors of HYMER Motor Caravans 2020-2021
Motor Caravan Mag Prices Aug 1992
I've been able to find so much information for my Hymer 560 from 1990; I can't thank them enough. I'm impressed to see how dedicated people are to help you without asking anything else in return. These people know so much about classic Hymers, and they're sharing it with everyone.
Furthermore, you can find more information by just using the search function in the Facebook group itself or using their excellent index post. If you're unlucky and still can't find your answer, ask your question by posting in the group and giving as much information concerning your Hymer model and the defective parts/issue. You should get an answer pretty quickly from different members of the group. Most of the time, the admin Ron Bentham will be around and will be able to find a solution. He knows almost everything concerning Classic Hymer. 
If you want to join the group, here's the link to submit your demand. Once in, read the rules and respect them. It would be a shame to tarnish this beautiful community.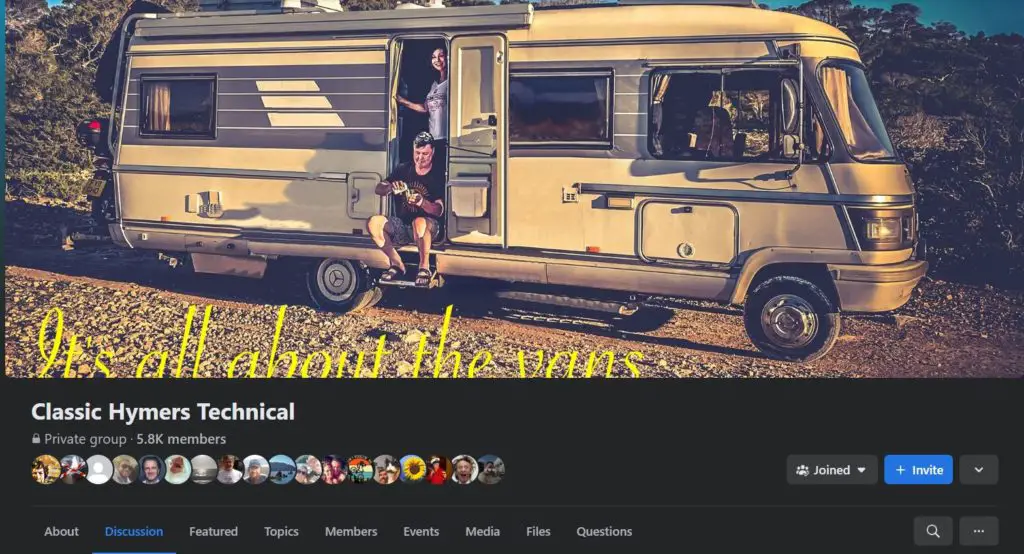 Related Articles:
Tire Pressure for Hymer from 1985 to 1990
Best Tire for Classic Hymer Motorhome
Here are some of my favorite van build tools:
Thank you for reading this article. I hope you found it helpful as you build your own campervan. Here are some tools that I use daily while living on the road that made my life easier. I hope you'll also find them as useful as me. These are affiliate links, so if you do decide to purchase any of them, I'll earn a commission.
But in all honesty, these are the exact tools that I use and recommend to everyone, even my closest friends and family.

Electricity: When I first started my van life journey, I was using the Renogy 200W RV Kit, and I've recently upgraded my setup to the Renogy 400W RV Kit. I'm fully autonomous regarding power now, thanks to this upgrade. I don't know why I didn't choose this option from the beginning.
Quick Fixes: Whenever I need to fix something inside my van, I use my multitool from Victorinox. It's compact and comes with a leather pouch that lets you store it wherever you want. Whenever I need more tools, I get my Cartmann toolset out.
Power tools: If you're converting a van, you'll need some serious tools for the building process. I can assure you, good power tools can make a huge difference. You'll save time and avoid a lot of frustration while having some professional-looking final results. I personally went big with the full combo set from Dewalt.
To see all of my most up-to-date recommendations about van build, check out this resource that I made for you!