Hi-van is supported by its audience. When you purchase through links on my site, I may earn an affiliate commission. Learn more
Professionals who have little need to stay in a single location may consider transitioning to van life. However, given that van life tends to mean you don't have a permanent home base, is it really a good option?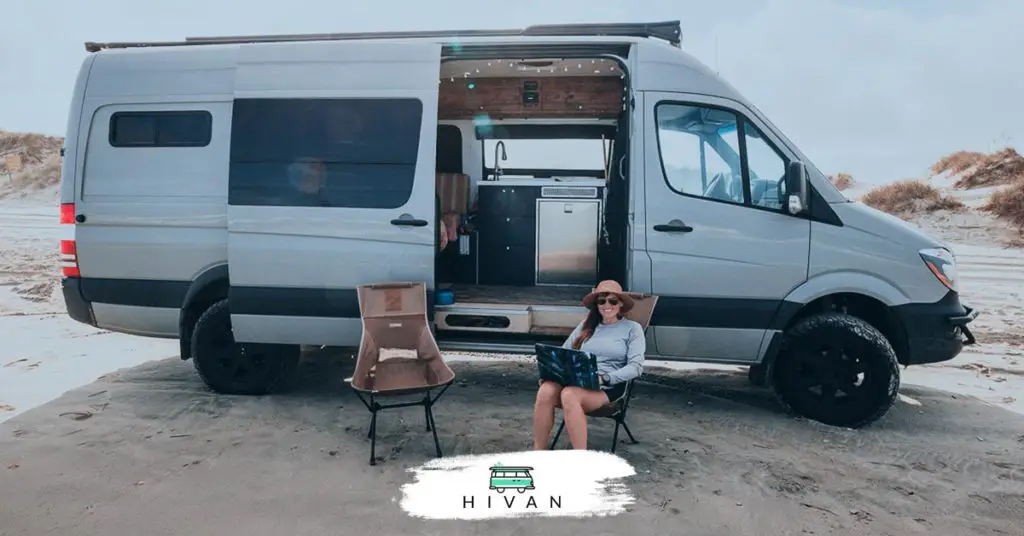 Van life can be a fantastic option for professionals who want the flexibility to travel to various locations. With the proper preparation and equipment, people can live a minimalist lifestyle and stay productive at work all at once.
The rest of this article will explain a few topics related to this question in great detail. Most importantly, I'll also cover the critical preparation you'll need to do to ensure that you are set up for success in this growing lifestyle. 
---
Van Life Is a Viable Option for Professionals 
If you're a professional looking for more affordable accommodation, it's completely feasible for you to consider van life. This lifestyle isn't just for full-time travelers – it can work for working professionals, too!
Some professionals may consider living in a van to:
Downsize by practicing minimalism and simple living
Travel more freely
Accommodate a job that consistently changes locations
Many professionals have found success in van life – you can, too! 
Regardless of why you're considering this change, you need to ensure your home will allow you to be productive while working. Like a standard home, it's important to have your basics met first, like access to water, power, food, etc. Follow the tips below to help you get started:
Set Up a Comfortable Bed
If you can't get a good night's sleep, you may be unable to work and will quickly regret your van life decision. Consider a built-in bed like these from Vanlife Customs that typically offer storage underneath. 
If you have a lower budget, you can also consider a folding bed with a comfortable mattress.
A comfortable bed will also come in handy during the colder months – you'll have a cozy place to curl up in when you're not driving. Additionally, layering the blankets allows you to stay warm without spending too much money on gas to heat your van.
Get a Portable Toilet
If you've mapped out a journey that permits you to travel between campsites that have bathrooms and fully equipped showers, perhaps plumbing is less of a concern. However, it's always best to bring an emergency solution with you.
Camc Portable Travel Toilet
5.3-gallon holding tank is detachable; 2.5-gallon flush tank
Sealing slide valve locks in odors and protects against leakage
Side latches secure the tank to the toilet
If you make a purchase, you support Hi-van.com by allowing me to earn an affiliate commission (no added cost for you).
Portable camping toilets, such as the Camco Portable Toilet (available on Amazon.com), are an affordable option. This toilet is protected against leakage and latches that help secure the tank to the toilet.
A portable toilet can be a welcome addition between campsites and emergencies and is a must-have if you plan to live and travel primarily off the grid.
Consider setting up a toilet-combo for your van for a more space-saving solution. Watch the YouTube video for inspiration:
Have Your Shower Ready
Our Pick
Advanced Elements Summer Solar Shower
Camping shower; ideal for hiking, hunting, fishing, and other outdoor adventures.
3-gallon capacity; designed to heat water fast in the warm sun; has a water temperature gauge.
If you make a purchase, you support Hi-van.com by allowing me to earn an affiliate commission (no added cost for you).
You'll also need to consider an option for washing both yourself between stops. An affordable and space-saving option is a camp shower such as the Summer Solar Shower (available on Amazon.com). This solar and portable shower is safe and convenient.
These portable showers tend to have less water pressure than most in-home showers. However, they do the trick for your personal hygiene needs.
If you plan to camp in more public areas, a pop-up shower tent with a spacious interior such as the WolfWize Shower Tent (available on Amazon.com) will come in handy and ensure that you can shower in private.
Pro tips: I created a complete guide about showering on the road, click here to discover the different possibility avaialble nowadays.
Get a Portable Stove
A good way to prepare food is to consider a portable stove such as the Coleman Portable Butane Stove (available on Amazon.com). This stove allows for matchless lighting. Not only can you use the stove for food prep, you can also heat water easily, which you can then use to clean your dishes after you're done eating. 
The next section will elaborate on further preparations for van life as a professional.
More info: want to know more about creating your own kitchen in your campervan, check my article "The Best Van Kitchen Plans For Your Conversion". 
---
Work Requirements in a Van
Your requirements for work will really depend on what you do. Seasonal work like retail work during the holiday season or farming during the harvest season will get you out of the van during work hours. 
However, per the experts at Outbound Living, freelance and online jobs are great options for van life as well. 
Given the work-from-home mandates at many companies over the last few years, van life is an option for more people than ever before. However, working from the van adds several additional logistical considerations, including:
Have a Desk Space to Work At
If you need to draw or write for work, you'll need a smooth flat surface. Even if you can do your job from other places in the van – for example, if you work primarily on your computer – having a desk can help you get in the right frame of mind for your job.
As with everything in your van, aim for something that can serve multiple purposes. For example, the Aussie we-who-roam bloggers have a great post on a DIY option that serves as a desk and table. 
If DIY isn't in your nature, a Haotian Drop-Leaf Table (available on Amazon.com) serves as an excellent, easy-to-install option.
Reliable Internet is a Must
The easiest way to get internet access is to get a cell phone with an unlimited data plan and utilize your phone as a hotspot during work hours.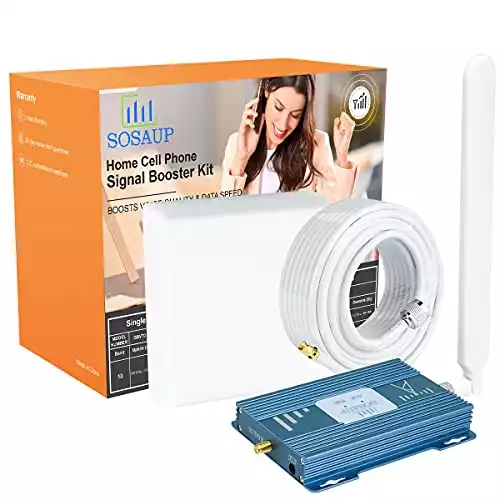 If you make a purchase, you support Hi-van.com by allowing me to earn an affiliate commission (no added cost for you).
Depending on how remote you plan to go, you may want to consider portable cell phone boosters available on Amazon.com, such as Verizon Signal Booster and AT&T Signal Booster, which will ensure you don't miss out on work calls due to a dropped signal.
Have Enough Power to Charge Your Electronics
Your laptop and cell phone will need to be charged often. Upgraded amenities like AC and a portable fridge may push your power requirements past the point of a power bank. This is why the amount of power you need and how best to install an electrical system is a crucial consideration. 
I recommend identifying all your power requirements first, then working directly with an electrician or thoroughly researching DIY options. 
Now that you have identified the most necessary items for your home on wheels, consider some minimalism training to help you determine what else you'll need.
More info: "How much solar do I need for my van?" - a full guide about installing your first solar system on your van.
---
Adopting a Minimalist Mindset
Before worrying about how you can store everything, come to terms with the fact that the volume of your belongings must dramatically shrink before you embark on van life. Don't focus on storage until you assess what you really need to store.
Take a page out (literally and figuratively) of Marie Kondo The Life-Changing Magic of Tidying Up (available on Amazon.com). This book teaches you how to look through all of your belongings and keep only what "sparks joy." If you have something because it used to fit, was expensive, or because you received it as a gift – that won't cut it. 
If you have kept items that used to belong to others who have passed and you can't bear to give them away for sentimental reasons, ask yourself what that person would want you to do. They would probably want you to follow your heart and live your life. 
Consider honoring your friends and family by keeping them in your memory forever. Take digital pictures of the things that mean something to you but don't keep the physical object unless it's truly something you love. Let go of the things that someone else loved. 
---
Conclusion
When you ensure your access to the essential creature comforts and the equipment you need for work, van life is definitely an option for professionals. That said, 80 sq ft (7.43 sq m), give or take, is only enough room for memories and not much more, so prepare in advance and embrace minimalism!
Find this content useful 🙂 ?
Subscribe to our Newsletter and get a free electric diagram + shopping list.