Hi-van is supported by its audience. When you purchase using our links, we may earn an affiliate commission (no added cost to you). Learn more
Living on the road may seem like a great way to save money on all those expenses you wish you didn't have to pay, like rent, utilities, and other costs. But successful budgeting for living on the road requires focusing on specific areas and having the discipline to follow your plans.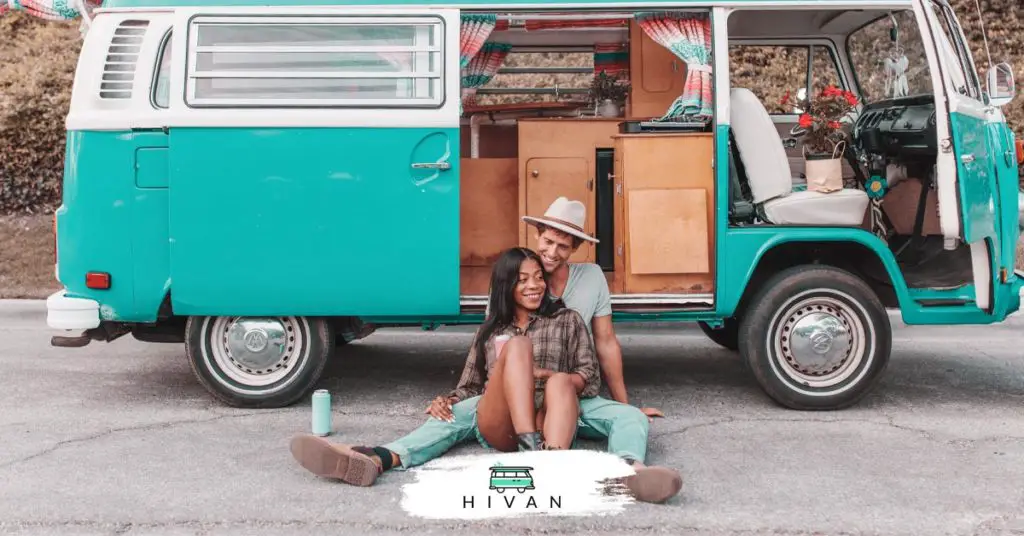 Here are a few things you need to do when planning your next living on the road adventure:
Budget for the major expenses.
Budget for the trip.
Familiarize yourself with money-saving tips.
Find the best places to stay.
By preparing with a solid budget and focusing on the areas in this article, your next trip will be amazing. We'll also discuss what to buy and what to avoid wasting money on so that you can get the most out of living on the road without it being an absurdly expensive exercise.
---
1. Budget for the Major Expenses
Living on the road will bring with it many outgoings that you should factor into your budget. Without a budget, it's easy for runaway costs or hidden expenses to make your trip out of your price range.
Gas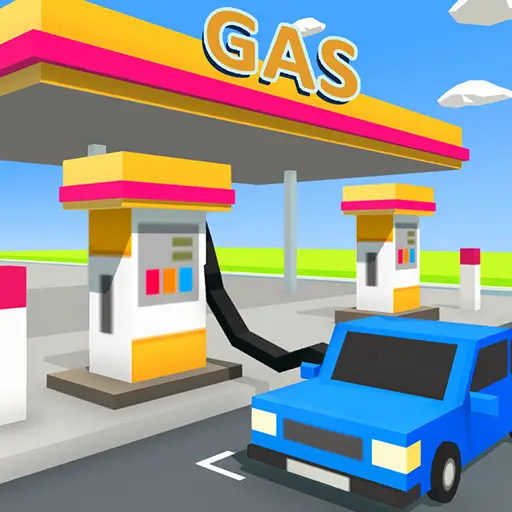 One of the more expensive and ongoing costs for your life on the road will be gas. This can vary greatly depending on the conditions you drive in and the vehicle you have.
Suppose you're looking to do van life on a budget. In that case, your choice of a campervan will likely be an older vehicle and won't have great mileage, particularly compared to modern vehicles (Bureau of Transportation Statistics). 
For a modern smaller vehicle, you'd be looking at somewhere between 30 miles (48.28 km) per gallon (4.54 L) ranging to over 150 (241.40 km) for electric vehicles.
To better keep on top of the cheapest gas prices, you should look into getting various apps or use information from Google Maps to their fullest ability. Google Maps allows you to filter by nearby gas stations, showing their price per gallon (4.54 L).
One of the best ways to stay on top of gas costs is to use GasBuddy. This app collates all gas stations it can, compares prices, and shows you the closest one. This enables you to plan your route to get the cheapest gas prices while not deviating too much from your course.
Finally, driving at speeds over 50 mph or accelerating hard from every stop will impact mileage. By driving near the speed limit, not only are you going to have better fuel efficiency, but you'll also avoid those expensive speeding tickets.
Furthermore, whatever app you use to navigate, check it to see if there are settings in there to avoid toll roads. Services like Google Maps will offer this setting and reroute you so that you don't get further avoidable costs to your road trip.
Food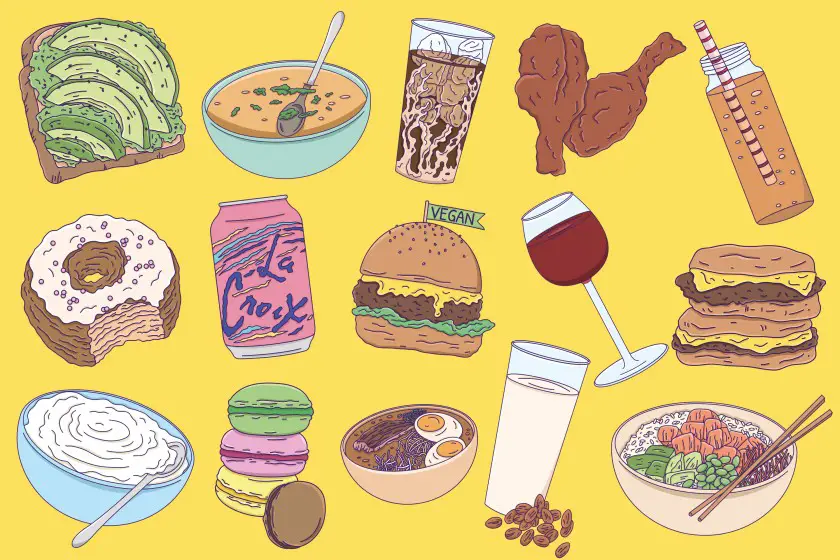 As with most money-saving tips, planning is vital, and it is no different with food. Cooking food is vastly cheaper than dealing with prepackaged food or with all the overhead of restaurants. Ensuring you have enough food for the day requires dedication.
On average, groceries cost approximately $350 a month. Don't expect too much to change just because you're traveling, but many states in the US have much higher prices than others, so you will need a bit of leeway in your budget.
To avoid spending too much on food, attempt to learn to cook a variety of simple but tasty meals that you can make with a minimum of equipment and ingredients. This can encourage you to do as much cooking as possible to save on food costs.
The best way to do this is to get a variety of spices, seasoning, and sauces. These are small and light but will add a range of dynamic flavors to your meals. Where possible, try to marinate food in a sauce for 24 hours to increase flavors fully.
After that, cooking large meals and then storing the leftovers will make it much easier to stay on top of the rest of the week's meals.
---
2. Budget for the Trip
Budgeting for a road trip can be challenging. There are so many hidden costs, and you need to take a good look at your credit card statement or build a budget to note your current spending habits. 
However, there are many common incidentals that you will likely need to consider. Be aware of things you will probably buy, including gifts, clothes, repairs, and other expenses. It would also be prudent to have a source of emergency funds.
Cooking Cost Considerations
Your options for cooking ideally should not depend on publicly available facilities. You can't guarantee a cooktop or barbeque at campsites.
The Coleman Portable Butane Stove is a simple but effective stove that you can pick up off Amazon.com. It'll allow you to make a lot of different meals. Cost-wise, the gas cylinders are very affordable and will last for some time. It also accommodates a standard 10-inch (0.25 m) pot or pan.
Camping websites have broken down the average use of such cylinders, varying from one to over three hours of use. This only equates to about $1 a day of butane or propane.
If you make a purchase, you support Hi-van.com by allowing us to earn an affiliate commission (no added cost for you).
To make your life even easier, Coleman also has a two-burner stove, the Coleman Gas Camping Stove, available from Amazon.com. This allows more complex dishes, increasing the variety of the cooking and further enticing you away from expensive restaurant meals.
With camper vans or RVs, the addition of appliances like a refrigerator will be draining your vehicle battery, or you'll be paying for site power. If a fridge is not an option, many van life people get by with a cooler box and ice purchases every few days.
The reality is, after a long day of driving or after a few weeks on the road, it can be very tempting to blow the budget at a fancy restaurant or pick up some take-out. There's nothing wrong with this, but if you're looking to stick to your budget, this is one area in which you should be careful.
It's worth learning how to whip up some quick meals as well. Consider simple, nutritional food that you can easily make on your camp stove. This means that even if you pull in late to a campsite at night, it will only take a few minutes to get a meal going.
Water, Alcohol, and Other Liquids
You will need some reliable water supply when you're on the road. 
The CAMPMAX Water Container from Amazon.com is a 4-gallon (15 L) jug with a tap that can easily fit into a van or camper.  
If you can't go without alcohol, coffee, or other drinks, look into ways to get the drinks you want without breaking the bank.
To get the most out of your money, learn how to brew your coffee instead of a daily visit to a coffee shop. Another great option is to grab a Stanley Easy-Pour Growler off Amazon.com and refill it whenever you find quality beer.
In terms of costs, these types of items will add to your budget if you don't keep an eye on them. Even a moderate coffee or alcohol preference may add around $10 a day if you rely solely on purchasing every drink.
Clothing
The US is a vast country, and weather conditions vary significantly. Research the weather along the route you take, noting daily minimum and maximum average temperatures. 
Having to buy clothes on the road will not leave you many options, and even if you find something similar, it may be too expensive, missing features, or just generally not be precisely what you want. 
Minimizing such purchases on your travels will help your budget considerably.
Think forward across the length of your planned trip, consider the conditions you'll face, and pack appropriately. Try to assemble a wardrobe that can deal with as many situations as feasible and still fit into your vehicle.
An excellent SUOKENI Waterproof Winter Jacket from Amazon.com will get a lot of use if you're traveling long distances and camping. SUOKENI has a great jacket that includes a hood and breathable fabric. Plus, it acts as a windbreaker that will help you get through cold, rainy nights with ease.
Find this content useful 🙂 ?
Subscribe to our Newsletter and get a free Solar Electric Diagram + shopping list.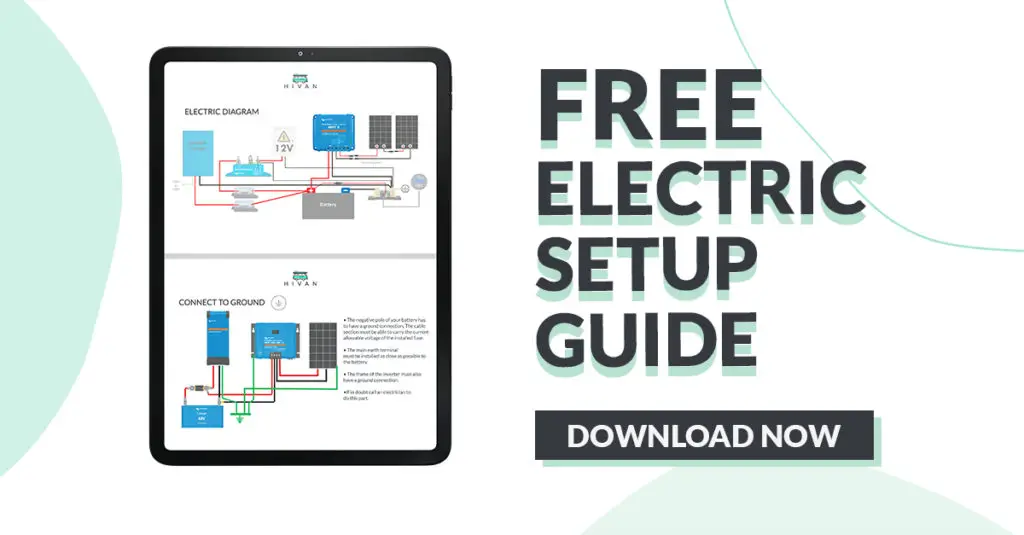 3. Familiarize Yourself With Money-Saving Tips
Living on the road brings with it some unexpected costs and it is important to be aware of these in order to keep your road trip on a budget. 
One of the main reasons to travel is to visit and explore unique locations. This may also include wanting to go hiking, camping, or other leisure activities such as fishing. 
If you plan to do these things often, make intelligent purchases of relevant gear while it's in season and well-stocked so that you get precisely what you want. Even renting these items will add up over time, so if you intend to do an activity often, buy rather than rent.
Parking your RV or camper van is one of the constants when you're living on the road. If you're trying to visit a large city, not only are parking fees going to be almost prohibitively expensive, but it can be hard to find a safe and large enough spot.
To get around this, instead, park somewhere on the outskirts and then use the bus or train to get into the center of downtown. 
Entertainment
Trying to see as many sites as possible and experience all the unique locations the United States has to offer is one of the main reasons to start living on the road in the first place. However, tours, entrance fees, and other costs tend to be inflated due to focusing on tourist dollars. 
That can mean that trying to do everything and see everything can get expensive quickly.
If you love visiting natural wonders, consider purchasing an America the Beautiful entrance pass. Not only can you get into more than 2000 federal parks and recreation sites for free, but it takes the hassle out of organizing entrances in the first place. 
While the NPS pass is $80 and may seem like a significant outlay, it will pay for itself as long as you use it to get into at least three locations a year.
Consider that state parks offer passes that allow you to visit all the parks for one low fee. This can be a great way to get access to camping areas and provide the day's entertainment.
Internet
If you plan to work remotely while living on the road, you will need reliable access to the internet. Make sure you've got a cell plan that covers 4G through the areas you will be heading with enough data to cover your needs. 
---
4. Find the Best Places To Stay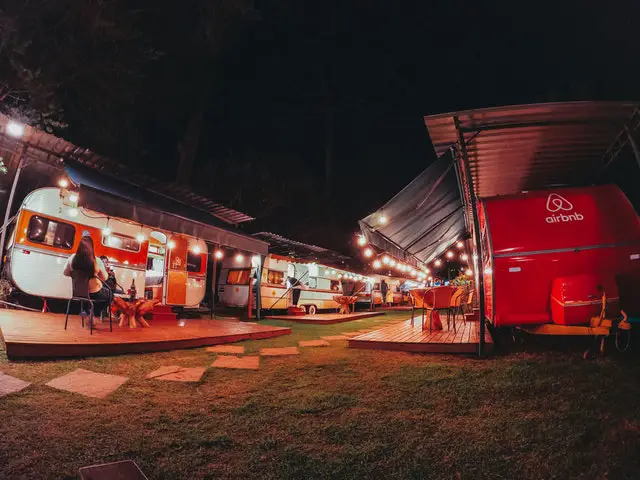 If you're living on the road, you have the options of living in your vehicle, paying for accommodation, or finding a free place to set up for the night.
If you've got a campervan that has a bed in it, you still need to find somewhere to stay, and site fees for campsites can add up throughout a trip. 
If you don't want to live and sleep in the van full time, there are many options out there for accommodation. Campsites will vary wildly, with some offering many features and being free, while others are a little more than a patch of land that still costs $30 a night.
Campsites
Camping at National Parks is likely to be quite expensive. While the appeal of living on the road can be the cheaper cost of living, if you're constantly paying for campsites every night, it starts to become more expensive than staying in serviced accommodation.
Instead, look for National Forests that will usually border a National Park that comes with very cheap or even free campsites.
Many services list every available campsite with the ability to choose between free, boondock, and many other amenities.
Serviced Accommodation
You can always stay at the usual places like hotels, motels, and private residences if you can't find a suitable place to camp or you don't have a tent or campervan. Of course, options like these will set you back somewhere around $110 per night on average.
As with all your other purchases for living on the road, take the time to investigate loyalty programs. These can be via a credit card that gives you free nights after a specific dollar amount spent or significant discounts.
Free Sites
Many big box stores such as Walmart are great spots for staying overnight. It's worth checking out signage or asking in-store, but generally, you can stay overnight in a big parking lot for free. This can have the bonus of access to some toilets or running water at some locations.
Of course, it is also a great place to stock up on anything that you may need.
---
Final Thoughts
While living on the road is not as simple as just jumping in and driving off to your destination, this article is the ultimate guide to doing it successfully.  
By budgeting your trip in detail, keeping track of costs, thinking about items you will need, and finding the best places to sleep, you can have that great life on the road you always wanted.