Hi-van is supported by its audience. When you purchase using our links, we may earn an affiliate commission (no added cost to you). Learn more
Van life has become increasingly popular over the past couple of years, especially since the work-from-home era started for many workers across the globe. Remote work has given people the freedom to work not just from home but from anywhere with a wifi connection. So is it possible to live in a van while working a full-time job?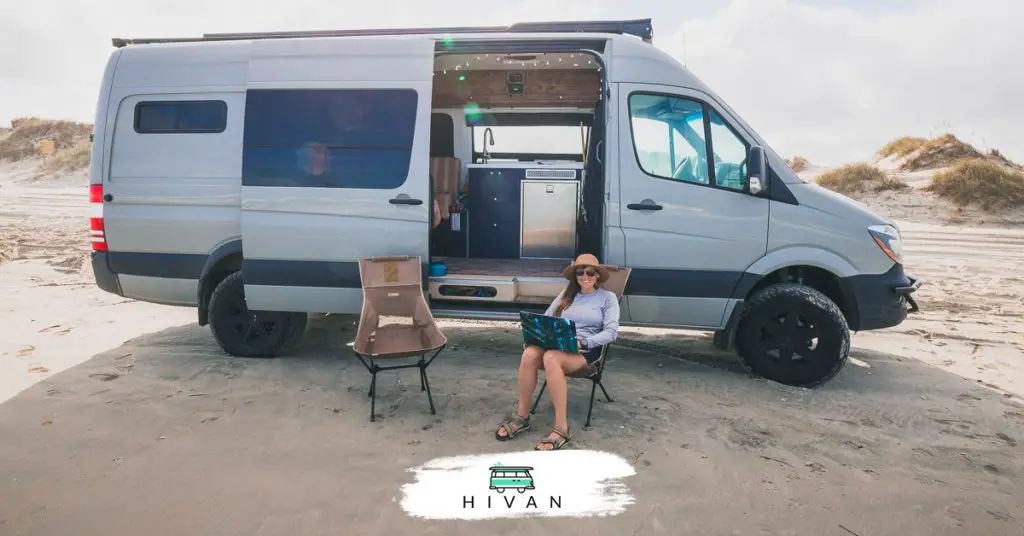 It's possible to live in a van while working full time. Many jobs allow their employees to work remotely, as long as they have wi-fi access. This can work with van life if your employer is okay with you working remotely. Additionally, it may depend on your work hours and driving schedule. 
While van life gives people more freedom to travel and explore, it's essential to be able to support yourself financially while on the road. So as long as you have reliable internet, a remote job, and a flexible schedule, living and working on the road full time can totally work for you.
Internet on the Go
There are many places that offer wifi in public, such as coffee shops, rest stops, and public parks. However, if you plan on camping off-the-grid, as many do, you may need to rely on accessing the internet solely from your van or your campsite.
The best way to get internet in your van is by investing in a hotspot device. 
A hotspot device allows you to use your phone data as a wifi connection that you can access with your computer or other devices. It might be best to invest in an unlimited data plan from your cell phone provider as well.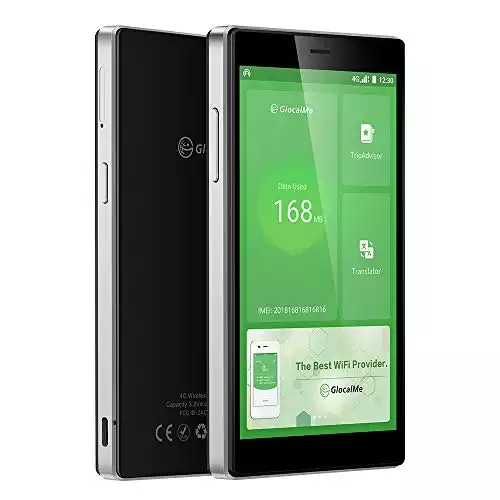 If you make a purchase, you support Hi-van.com by allowing us to earn an affiliate commission (no added cost for you).
The GlocalMe Mobile Hotspot Router (available on Amazon.com) is portable and an excellent option for van life. It offers a 4G connection and allows you to use it worldwide. You also don't need a sim card for it, and it's compatible with most major networks. 
You may also want to invest in a signal booster if you intend to work remotely from your van, which will allow better and faster internet service, especially if you have multiple devices running at once. 
weBoost Drive X RV Cell Phone Signal Booster
Stronger Cell Signal
Carrier Compatibility
5g Compatible
Tool-Free Installation — Designed For Easy-To-Follow Diy Installation, All Without The Need To Drill Holes In Your Rv
Fcc Approved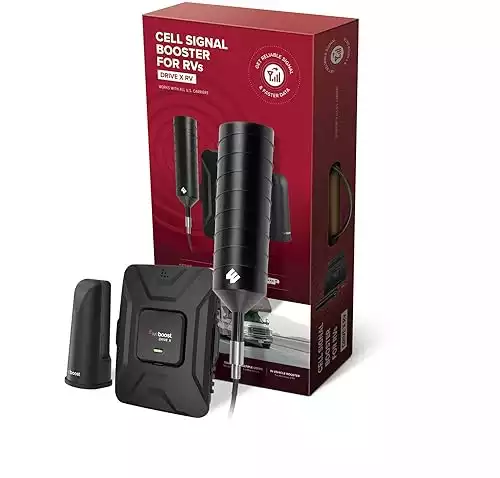 If you make a purchase, you support Hi-van.com by allowing us to earn an affiliate commission (no added cost for you).
The Weboost Cell Booster is a costly but effective phone service booster, at $500, but could increase your regular cell service speed and shared hotspot internet connection.
Public WiFi
If you plan on doing your work in public spaces, bring your hotspot with you or pick your work spots strategically. Often, public coffee shops and restaurants don't offer the best service. Typically, a coffee house will purchase the smallest wifi plan, as it's not their primary form of income to provide wifi.
If you plan on working remotely for an extended period of time, it may be beneficial to change your phone and internet service. 
Xfinity customers have the luxury of being able to connect to hundreds of free Xfinity hotspots around the country. Often, your phone or laptop will automatically connect to the hotspot when you're in the range of it. 
While these hotspots are most prominent in urban areas, you can easily check if they're available near the routes you plan to take.
Find this content useful 🙂 ?
Subscribe to our Newsletter and get a free Solar Electric Diagram + shopping list.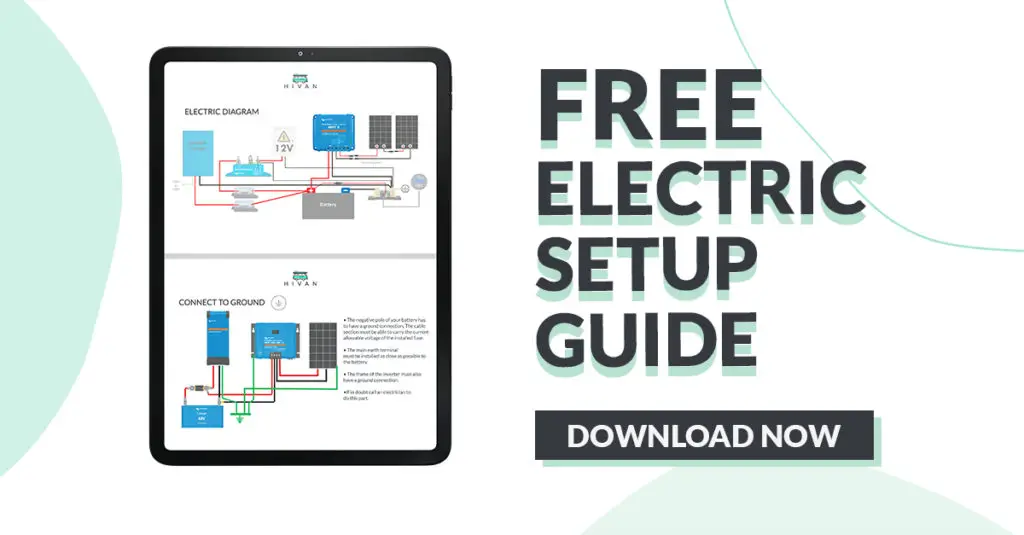 The Type of Job You Have Matters
Obviously, not every job is cut out for remote work. If you're an essential worker such as a grocery store employee, nurse, or doctor, you'll have to be there in person to work your job. In this case, full-time van life may not be for you.
However, there are many jobs that allow you to work entirely remotely, either during regular office hours or on your own time. Many office jobs will allow you to work from home. As long as you are able to join meetings, make deadlines, and contact your peers, you shouldn't have a problem living on the road. 
Other jobs such as freelancing or social media work allow you to create your own schedule, which may be beneficial if you're unsure when you'll be able to access your computer. 
Sites like Upwork.com allow you to apply for individual projects according to your talents. 
This may include social media work, writing blog posts, copy, photographing, and more. Freelancing is an excellent option if you intend to be a digital nomad.
In addition, many people who live and work on the road build up a following by documenting their travels. 
While this may take time and some marketing experience, many people are able to monetize their blogging as a side hustle or even a full-time job. Van life blogging is a great way to turn your hobby and lifestyle into a way to work full time, as I do myself.
Workspace
However you decide to monetize your time on the road, whether it's a traditional 9-5, freelancing, or blogging, you definitely want to have a workspace in your van. Vans can get crowded, and working from bed every day can create the habit of a poor work ethic. 
This Tabletote Computer Travel Stand (available on Amazon.com) is a great way to work from the road. It's collapsable and easy to store when it's not in use. Whether you set it up in the van or with a chair outside while enjoying the great outdoors, this desk allows you to have a portable but proper workspace. 
When you're done for the day, you can collapse it and store it until your next destination. 
You can also utilize public workspaces along your travels, such as rest stops, coffee shops, and restaurants. Just remember to bring your hotspot with you in case there's no wifi available.
---
Final Thoughts
Working full-time while living in a van may take some adjusting, but it's definitely possible! Many people are abandoning their traditional cubicle or office jobs and taking their newfound freedom on the road. 
If this seems like it's something you want to do, use these tips, and you'll be on your way to full-time van life.