Hi-van is supported by its audience. When you purchase using our links, we may earn an affiliate commission (no added cost to you). Learn more
Are you ready to embrace the Skoolie lifestyle where you can live out your days going from one place to the next, traveling the country, and stepping away from the monotony of domesticated life? If you're ready to go but don't exactly know how you're going to find the extra funding for gas, food, and all those funky roadside attraction gift shops, there's a solution to your problems.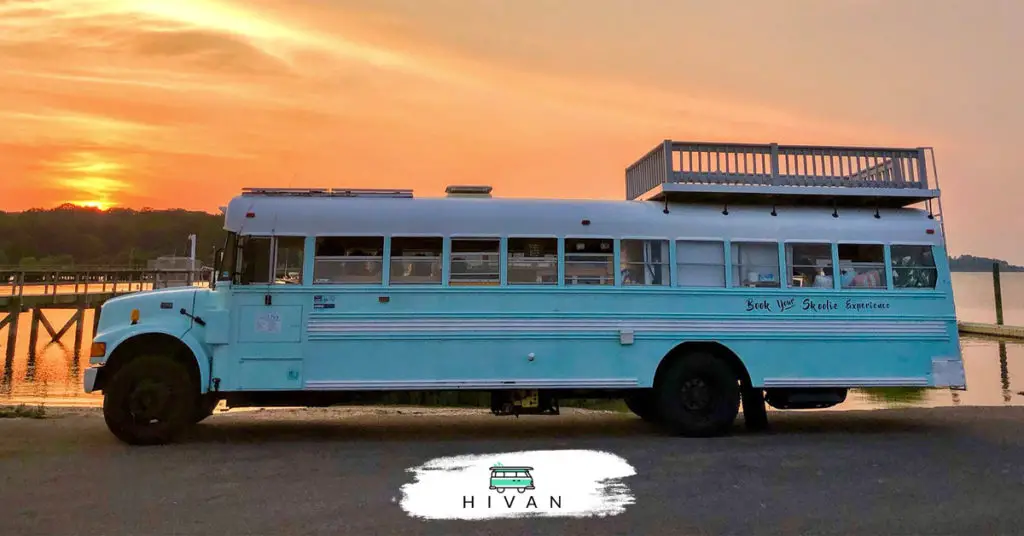 Here are several different ways you can make money on the road while living in your Skoolie: 
Do freelance writing.
Be a social media influencer and do affiliate marketing.
Teach online or provide tutoring services.
Sell your photos online.
Become a blogger.
Sell items at flea markets.
Find seasonal or short-term work.
Whether or not you plan to be plugged in the whole time or go entirely off the grid, there are options that can fit everyone's needs. Let's take a deeper look at these money-making methods to see which one will work for you. 
---
1 – Do Freelance Writing
If you enjoy putting pen to paper (or more like fingers to keyboard), you can potentially make a very comfortable income from freelance writing. If you've got a laptop and an internet connection, you can find writing job opportunities on websites like Upwork, Fiverr, Indeed, or LinkedIn.
The best part about writing is that you can do it from anywhere: from inside your Skoolie, in a tent in the middle of the forest, or from a lounge chair on the beach. Plus, there are freelance writing opportunities for every subject imaginable! 
Then, once you're finished, all you need to do is find a hotspot or cafe with WiFi to submit your writing, and voila! You make money writing about something you love. 
2 – Be a Social Media Influencer and Do Affiliate Marketing
Do you like having an online presence? Is it important to you to show your friends and family what your days are like and all the new features you've added to your Skoolie? Then becoming an influencer and working up to affiliate marketing might be a good fit for you. 
Social platforms like Instagram and Facebook can help you build and grow your online audience, and you may also gain the opportunity to advertise products through affiliate marketing. 
Affiliate marketing refers to payments made to an affiliate that promotes their product to an audience. Payments are based on how big the reach of your following is. Some top influencers can earn up to 20% commission on a promotion. 
Find this content useful 🙂 ?
Subscribe to our Newsletter and get a free Solar Electric Diagram + shopping list.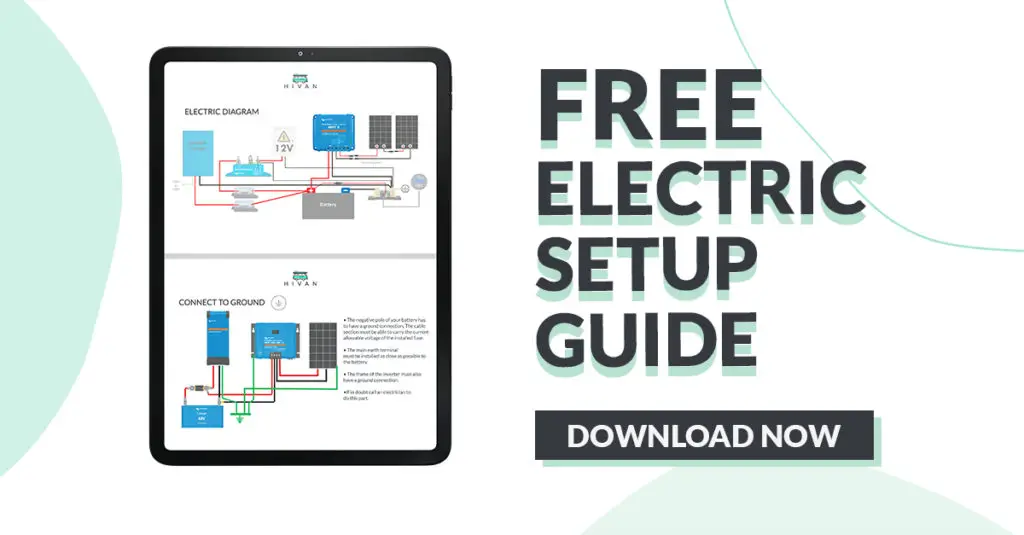 3 – Teach Online or Provide Tutoring Services
If you have a college degree or have a background in teaching, you may be able to offer teaching or tutorial services on online platforms such as VIPkid or Wyzant. If you've got a flexible schedule, don't mind working odd hours, and you're a native English speaker, you could be teaching English as a second language virtually to children all around the world.
If you don't do well in a group setting, you can offer tutoring services through websites like Care.com or on Fiverr. The only downside to online teaching and tutoring while living in a Skoolie is that you'll need a strong internet connection to broadcast a live stream of yourself. You may need to install internet access in your Skoolie to teach and tutor online.  
---
4 – Sell Your Photos Online
If you're traveling the road in your Skoolie, you're most likely taking a million and one pictures. If you fancy yourself a decent photographer, you may be able to sell those pictures as stock photos on websites such as Shutterstock. The more photography skills you have, the better the sales you can make. So it's time to get to snapping those pics! 
---
5 – Become a Blogger
Traveling around in a Skoolie is very interesting, and people want to hear about it. If you like to write and share your stories, tips, and news about a specific topic (like Skoolie life), then creating a blog will be a great way to express yourself and an excellent way to earn some cash on the side. You can get started with websites like Squarespace.  
Similar to social media influencing, you work on building your online presence through promotion and bring in revenue through hosting ads on your page and affiliate marketing.  
---
6 – Sell Items at Flea Markets
If you don't want to use the internet to make money, there are other options that don't involve finding a hotspot. If you realize there are objects in your Skoolie that you thought you'd need but haven't used once, or you like to make jewelry or crafts in your spare time, it may be a good idea to mark the flea markets throughout your route so you can sell your wares.
If you're interested in a real-life example of selling items at flea markets and making good money, check out this family. They made $24,000 on their road trip by selling at flea markets.  
---
7 – Find Seasonal or Short-Term Work
There's always someone around who needs to hire someone fast for a temporary job wherever you end up. Maybe it's the apple-picking season, and the apple orchards need extra labor to lend a hand. Or a nearby music venue may need someone to work their food tent. Whatever the job may be, there's usually something available. 
Check out websites like Indeed or Craigslist for available job listings in your area.   
---
Conclusion 
Today, it's become easier and easier to make money on the road. Whether you're looking for a side hustle or a full-time career, it may help to try out a few of these ideas before you settle on one that's right for you.
If you find out you don't like teaching virtually, try creating and writing for a blog. Or you can always see what you can find to sell at flea markets along your route. Whichever choice you make, you'll be able to make a profit while on the road living in a Skoolie.