Income is perhaps one of the primary reasons many people don't try living the van life. This unforgettable form of travel lets thousands of van lifers save money while on the road, but how do they make money without clocking in and out at the same place every day? Making money while living the van life might not be as difficult as you'd think!
To make money on the road while living the van life, you can try online jobs such as freelance writing, copywriting, vlogging, blogging, podcasting, graphic design, and more. If you prefer in-person jobs, you could try working seasonal jobs, running a business out of your van, or food delivery apps.
Throughout this article, we'll discuss how you can make money wherever you drive your van. We'll show you dozens of online and offline jobs, so we're confident you'll find something you can enjoy while living life on the road.
---
Become a Freelance Writer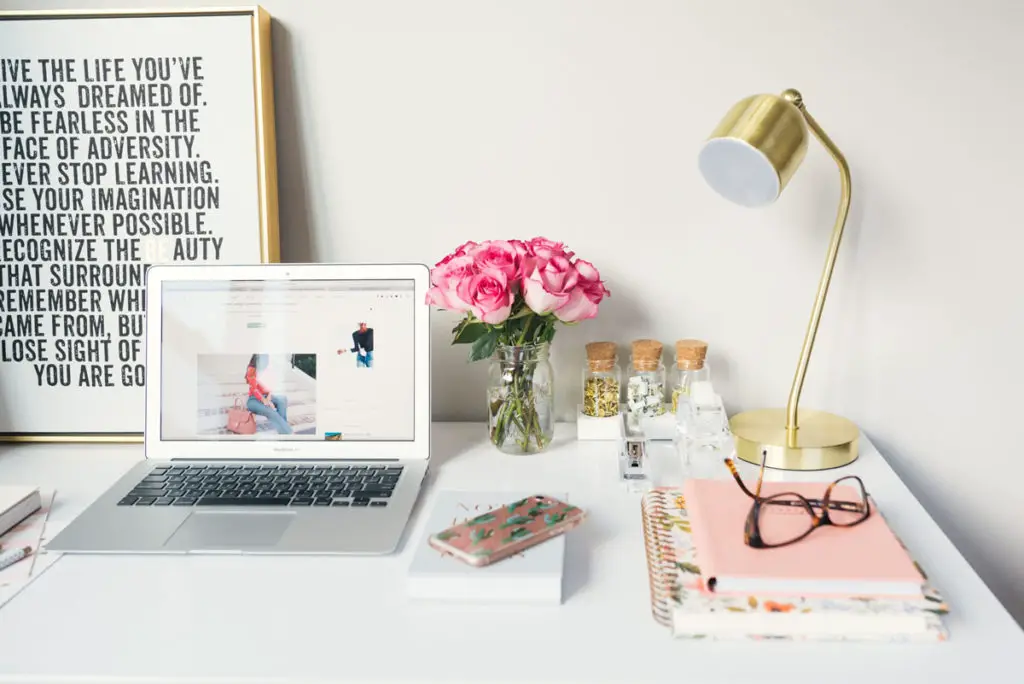 Freelance writing is a very common source of income for van lifers and other travelers because all you need is a laptop and an internet connection. You can apply for jobs on popular writing websites such as Upwork. On Upwork (and similar online job boards), there are thousands of jobs posted daily about all sorts of subjects.
If you feel like an expert in any niche, writing might be the perfect solution for you. Some writers use it as a source of supplemental income, while others can make a full-time living as freelance writers.
---
Try Copywriting
Copywriting is very similar to freelance writing, aside from the fact that it's typically used for companies and individuals who want to send emails, create content for sales pages, and so on. 
While copywriting requires much more in-depth and skillful writing, it typically makes much more than traditional freelance writing.
Many copywriters charge quite a bit of money per hundred words. In the writing world, people usually charge by hourly rates, cents per word, dollars per 100 words, or dollars per 1,000 words.
---
Create eBooks About Van Life
Amazon's Kindle service lets people sell self-published articles under their Kindle Select Publishing agreement. Self-published authors get a large portion of the profit, and Amazon usually takes about 30%. You can convert your eBooks to audiobooks or paperback books to triple the profits.
Ebooks are high in demand because they save time and space. If you have detailed knowledge of a skill, how to accomplish something, or a unique travel experience, you can write an ebook and publish it. This method is great for people trying to generate multiple streams of income.
---
Start a Van Life Podcast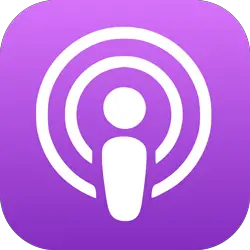 Podcasts are as popular as they've ever been. Whether you're publishing a podcast on a self-hosted website, YouTube, or another platform, you can make money through advertisements and products.
Van life is becoming increasingly popular every year, so making a podcast about your adventures could encourage others to give it a shot while also boosting your income. Many people run podcasts as part of their blog, which could be another example of van life income.
---
Make a YouTube Channel for Your Travels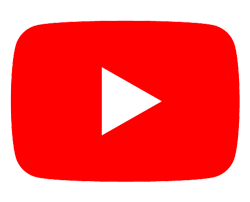 YouTube channels take a long time to go, but they can provide a top-notch way to make money for van lifers in it for the long haul. If you want to document your travel experiences while potentially making income for many years to come, YouTube wouldn't be a bad idea.
Countless van lifers have been inspired by social media posts and YouTube videos about the niche. Whether your goal is to create more van life buzz, monetize your channel, or show your daily life to friends and family, YouTube is at the top of many peoples' lists.
Related Article: How Much Money Do Van Life Youtubers Make?
---
Do Social Media Advertising
Social media posts make quite a bit of money, depending on how many people follow the account. You can make a few accounts on various platforms to show your van life experiences while also getting endorsement deals from related companies.
Some of the best companies for social media influencers are Instagram for photographers, TikTok for videographers, FaceBook for growing group followings, and Pinterest for sharing unique ideas. Once you get enough followers (usually over 10,000 to 20,000), brands will reach out for deal opportunities.
---
Customize a Handful of Niche Blogs
Niche blogs are websites based on specific ideas. For example, you can make a niche blog about van life or a hobby you enjoy, such as music, cooking, and so on. Niche websites can make money through ads from Google Adsense, self-promoted products, affiliate marketing on Amazon, and more.
Not all niches are worth blogging about, though. Saturated niches are often far too difficult to get noticed. A saturated niche is anything that has too much competition, so try to narrow your niche, if possible. For example, instead of cooking as mentioned above, you could try van life five-minute meals.
---
Become a Website Designer
According to Millennial Money, website design is one of the most reliable online jobs these days. If you have a knack for designing websites or apps, you can do it from anywhere on the road while living the van life. There are plenty of online courses to get you started, but nothing beats a college degree.
The good news is you can take online college classes for website design. Pick an online college, start earning your degree, and choose one of the many other opportunities found on this list.
---
Make Graphic Logos for Companies
Alongside website design, graphic design is a hot pick for many van lifers. You can design logos on your computer, smartphone, or tablet. Fiverr is an excellent place to start for those seeking freelance graphic logo jobs. Learn-photoshop.club made a great article that explains how you can make money with Adobe Photoshop.
In fact, you can use Fiverr to get freelance writing jobs, copywriting gigs, website design work, and more. You create gigs, decide how much you want to charge, and wait for buyers to make a purchase.
---
Give Audio Transcription a Shot
Audio transcription isn't as common as some of the other online jobs, but it's more than worth a chance. You can use Upwork or Fiverr to find companies and individuals who want people to transcribe audio clips into written content. It's crucial to have high-quality headphones or speakers if you want to become an online audio transcriber.
Some buyers will ask for the opposite results. Instead of turning audio into written words, you'll turn writing into an audio clip. You'll need a high-end microphone attached to your laptop for the best quality. All of this process can be done in a van, though!
---
Lend Your Voice for Mottos, Slogans, and More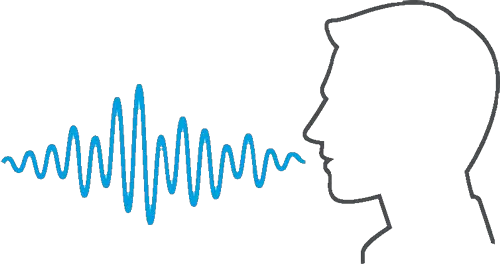 Do you have an iconic voice? You've probably heard people introduce movies, sports athletes, products on TV, and similar topics. If you have a voice that's noticeable, powerful, and reliable, you can start a service on a personal blog or Fiverr to sell your vocals. All you have to do is say whatever the companies want, and you're good to go.
Much like audio transcription and audiobook narrating, you need a top-notch microphone. Companies will immediately notice crackles, white noise, and other issues. Having a good DAW (digital audio workstation) will let you limit these issues. Apple's free Garage Band is a great app to start with.
---
Design Music for YouTubers and Artists
If you're skilled at making beats, guitar solos, or singing short songs, you can upload them to music sites. People can purchase and download your music for a small fee. Some sites charge a subscription fee, which could help you create reliable passive income.
Another option is to make a website, put your music on it with free downloads for everyone, and place ads on the site. People will come back for more content without having to pay anything, and you'll still make money from Adsense and similar ad networks.
Find this content useful 🙂 ?
Subscribe to our Newsletter and get a free Solar Electric Diagram + shopping list.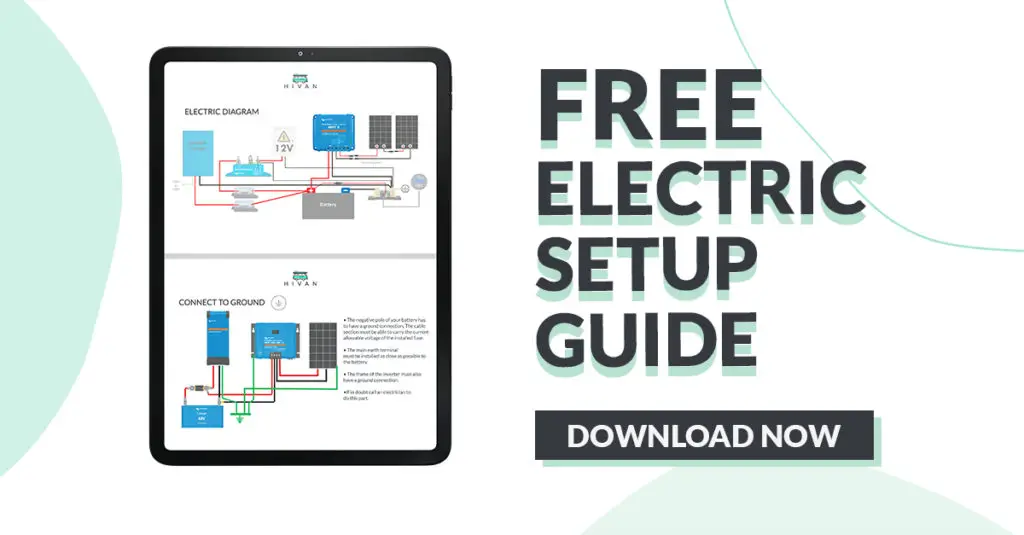 Become an ESL Teacher Online
ESL (also known as English as a second language) provides remote jobs for people who can teach English to other people. If you're well-versed in the language and willing to help others learn more about it, you can sell your services online. Much like other freelance opportunities, ESL jobs can be found on Upwork.
If you're good enough, you'll eventually get offered long-term ESL jobs. You can teach from anywhere on the road, from inside your van, at a cafe, and so on. As long as you have an internet connection, you'll be set.
---
Consider Working Seasonal Jobs
Divine On the Road explains seasonal employment is often the best choice for many van lifers. If you don't have a laptop or prefer working with your hands, you can apply at countless seasonal jobs. Some of them are at amusement parks, while others take place on farms and other outdoor areas.
On that note, you could seek seasonal employment in a city. Find a job for the winter working at a grocery store for three months to save some money and make it last until summer rolls around. When it's summer, you can work at another grocery store or hardware store. There are plenty of seasonal jobs in most major cities.
Related Article:  6 Best Seasonal Jobs for Van Lifers
---
Work for a National Park Part-Time
If you want something a little more adventurous while living out of a van, consider working for a national park. These job opportunities lead to unforgettable experiences for people of all ages. While you might not be a park ranger, you can work a ticket booth, clean local parks, and more.
Working for the NPS (National Park Service) can land you a decent income for seasonal or full-time employment. Much like the previous seasonal employment opportunities, you can bounce from national park to national park twice a year. Spend the rest of your time exploring the world from your van!
---
Run a Business Out of Your Van
We know you probably don't want to carry a lawnmower and PVC pipe in your living space, but why not offer your services while traveling? There's enough space in the back of a van (including your bedding and other living supplies) to have a printer, laptop, and other small devices.
Your business could include washing people's pets on weekends to repairing old, worn clothing with a sewing machine.
---
Busk for Money In Big Cities
If you're a musician or comedian, busking is an optional way to make supplemental income. Open your guitar case or place a hat on the ground and start showing your talents. You might not make a full-time income, but it's always good to have enough extra money for gas, souvenirs, van payments, and so on.
Busking is a decent way to make cash because you can start and stop whenever you want to. There's no clocking in and out or waiting for clients to reach out. You can try it seven days a week or twice a month, so why not give it a try?
---
Make an Etsy Store for Creative Gifts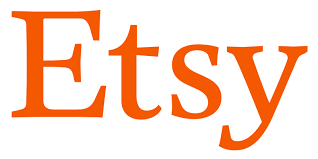 Etsy is perhaps the most popular online DIY crafts store. You can sell anything you made by hand on Etsy. Whether you're a painter, woodworker, toy-maker, or anything in between, you'll have plenty of opportunities to sell your products.
One of the primary reasons Etsy is such a good source of income for van life people living on the road is you don't need to make a website; Etsy already has an established reputation. All you have to do is design, craft, and ship your products to your customers.
---
Sell Your Handmade Crafts at Local Markets
If you don't want to deal with shipping costs and online marketplaces, you can always sell your handmade items at local craft fairs. Set up a booth and have a blast showing your talented creations to the locals.
Here's a quick idea: Create your van life travel map based on craft fairs. You can visit one or two fairs per week, selling your items along the way. You'll have a unique opportunity to meet new people, dive into unique cultures, make a steady income, and try new food. It's a great way to blend travel with business.
---
Design a Course for Your Skillset
People love buying online courses since they let them stay at home and get everything done at their preferred pace. Rather than attending a college course, they can discover a new skill, hobby, or language wherever they go.
Online courses are hard to sell because there's so much free information online. If you want to break through and get a reliable passive income, you'll need to make sure you have valuable information that nobody's shared. This suggestion could include personal stories, self-taught methods, and more.
---
Try Part-Time Acting for Small Companies
If you're comfortable in front of a camera but don't want to make YouTube videos, you could apply for acting jobs in big cities for small companies. Check local listings and figure out which brands want to pay a low wage for someone willing to get their foot in the door.
You might not make a ton of cash at the start of your acting career, but it could help your income. Many vanlifers know it's almost always necessary to have multiple income streams. You could explore your acting passion and make a couple of hundred bucks a month, maybe more!
---
Ask Your Boss About Remote Working
If you already have a job but want to try life on the road, why not ask for a remote position? Thousands of companies are transitioning to at-home positions because it saves them money and reduces carbon emissions.
Note: Those who are uncertain about van life and want to give it a couple of months before making the decision to leave their job could ask for a short leave or use their vacation time. Leaving a sought-after position is risky until you know you're 100% dedicated to van life.
---
Day-Trade for a Living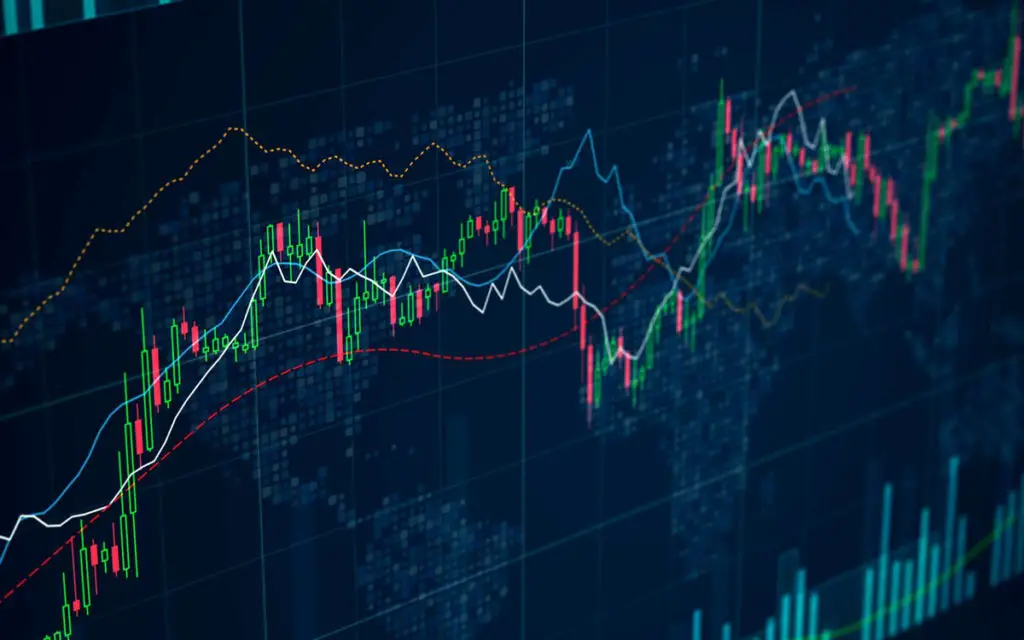 Day trading is risky, but those who know what they're doing can make quite a bit of money each day. You could make a full-time living if you have a solid, reliable internet connection and background knowledge about up-and-coming public companies.
With the rise of cryptocurrency, many people are switching to day trading. Crypto can be bought and sold every day of the week and at any time. Most public stocks only work from 6:30 AM to 1 PM PST, Monday through Friday. Being able to make crypto transactions lets you ride the wave whenever you want to.
---
Be a Jack of All Trades
Look for local ads and bring a toolbox wherever you go. You could help people repair their vehicles, do HVAC work, and so on. Make sure you have the necessary licenses to perform these jobs.
If this sounds like something you'd be interested in, you could highlight your skills in a local newspaper ad and stay near the town for a couple of weeks. Put your phone number in the ad and wait for people to ask for your services.
---
Design a Product to Sell Online and make money on the Road
Some people love designing clothes while others make food or crafts. Selling products online is becoming more popular every year. Thanks to Amazon, you can sell anything you make without creating a website.
However, if you want to make a website for the product, you could design a landing page and place ads around the site for more income. You'll also get 100% of the profit rather than splitting it with Amazon.
---
Rent Out Your Current House
If you have a house and you're leaving it for a few months on the road, we recommend using Airbnb to rent it out. You could come back once per month to ensure everything is updated and good to go or hire a friend to handle everything for you.
Some people sell their homes for a full-time commitment to van life, but why not rent it out and make a guaranteed passive income for many years down the road? You could explore various hobbies or kickstart your freelance writing career without worrying about where the money will come from.
---
Rent Out Your Travel Van for a Few Days
Another option is to rent your van for the weekend. This wonderful suggestion comes from Chasing the Wild Goose, who recommends using Outdoorsy to find opportunities. You could rent your van for over $100 per day, making quite a bit of income while you relax at a friend's house or hotel.
If you're staying in an area for a while, why not rent the van twice per weekend? You'll have it for five days each week and make up to $300 or more per weekend. That's enough to cover quite a bit of your expenses!
---
Work for Telecommuting Companies
Telecommunications jobs include customer service, online troubleshooting, website or app testing, and more. You can work from any place that you can talk to people on the phone or in a live chat internet window.
Telecommunications jobs might be for you if you have a knack for finding quick solutions and dealing with frustrated customers. You could search for them on various job boards or contact major corporations for employment opportunities.
---
Find this content useful 🙂 ?
Subscribe to our Newsletter and get a free Solar Electric Diagram + shopping list.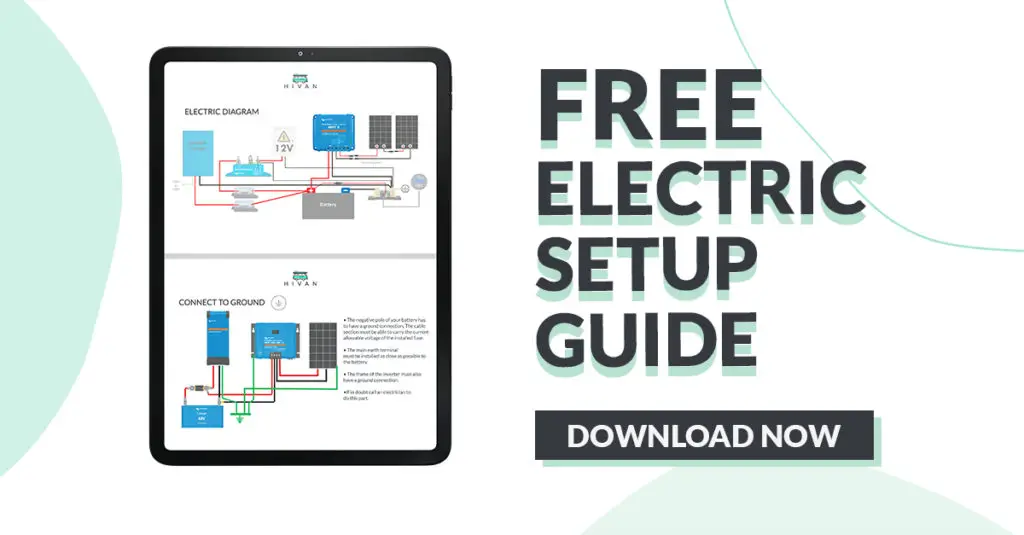 Become a Freelance Digital Marketer
Bearfoot Theory shows freelance digital marketing is great for those who know a lot about business emails, affiliate marketing, creating ads, and getting visitors' attention. While having a marketing degree increases your odds of landing a job, you can use Upwork and Fiverr to start your online career.
---
Take Surveys for Supplemental Income
All you have to do is search for online surveys and start answering companies' questions for this method. Some of them are satisfaction surveys, while others want to know what you think about their websites. Surveys are known for providing only a few cents or dollars, but they're a perfect opportunity to make a bit of cash when you're relaxing in your van.
---
Try Editing or Proofreading for Writers
If you don't have to time to be a freelance writer but want to get your feet in the writing industry, proofreading and editing might be ideal for you. It's important to know everything about the writer's niche and grammar, but you'll have no problem landing long-term work for multiple clients once you get it down.
---
Dropship for a Living
Dropshipping is a bit complicated for those who don't know how online sales work, but it's great if you want to make van life money wherever you drive. Shopify has a guide to learn how to set up a store and start selling products on your websites, FaceBook, YouTube, and more. Dropshipping can help you get products to customers for a portion of the profit.
---
Sell Stock Photos Online
Do you love taking pictures of your van life memories? If so, why not sell them on stock websites to earn a portion of the income every time they sell? When people download your content, you'll make a few cents. However, this income scales drastically when thousands of people download your content and make you hundreds or thousands of dollars monthly.
If this sounds interesting to you, try Shutterstock, DepositPhotos, or iStockPhoto.
---
There's Always Room for More Virtual Assistants
Virtual assistants help people manage phone calls, set up meetings, edit blog posts, and more. Anything people need to be outsourced, you can handle. Start your VA journey on Upwork and see where it takes you!
---
Become an Uber or Lyft Driver
Uber and Lyft help people drive around local cities. How cool would it be to pick someone up and show them your van, then make some money driving them to another location? Van life is all about driving, exploring, and meeting new people. You could check all three boxes and make money in the process!
---
Deliver Food and Groceries for Doordash and Instacart
If you don't want to invite people into the van, you could deliver items with Doordash, Instacart, GrubHub, and similar services. As long as you have an ice chest or fridge to keep their items cold, you can make money delivering things wherever you drive.
---
Consider Being a Traveling Nurse
This job isn't for everyone, but if you have a nursing degree, you could make quite a bit of money as a traveling nurse. You'll meet new people and learn how they handle their healthcare system. These skills will help you learn where you might want to live if you're able to work at numerous hospitals.
---
Housesit for Vacationers
If someone's leaving their home but wants another person to watch their pets, you could stay at a nice house and make money. Free showers, a place to store your food, and a nice bed are always welcome! Look for local or online ads for housesitting jobs.
---
Try Video and Song Editing
Video and song editors can start on Upwork or Fiverr, then transition to working full-time for companies or individuals. You could try to land a job with a YouTube channel to get a reliable income. Song editing is a bit more challenging to get involved with, but it can pay decently, too.
---
Create an Online Tutoring Business
If you're skilled at teaching math, English, history, or another school subject, you could tutor people online. You could also place an ad for your services in a local newspaper when finals roll around. Either way, you can help people pass their classes while making some extra money.
With these 40 suggestions, you can make money on the road and enjoy van life without financial stress. Most of these job opportunities are based around creativity, which is why so many van lifers are able to enjoy their employment while traveling the world. Good luck!
---
Related Articles:
How to Make Money on the Road Living in a Skoolie
How to Live on the Road With No Money (8 Tips)