Hi-van is supported by its audience. When you purchase using our links, we may earn an affiliate commission (no added cost to you). Learn more
You might have heard of the low costs of van life compared to living in a house or an apartment, especially if you cut down on rent. You can also travel in your van and stay in your mobile home instead of staying in hotels. But how much does van life cost, and is it as cheap as it's famous for?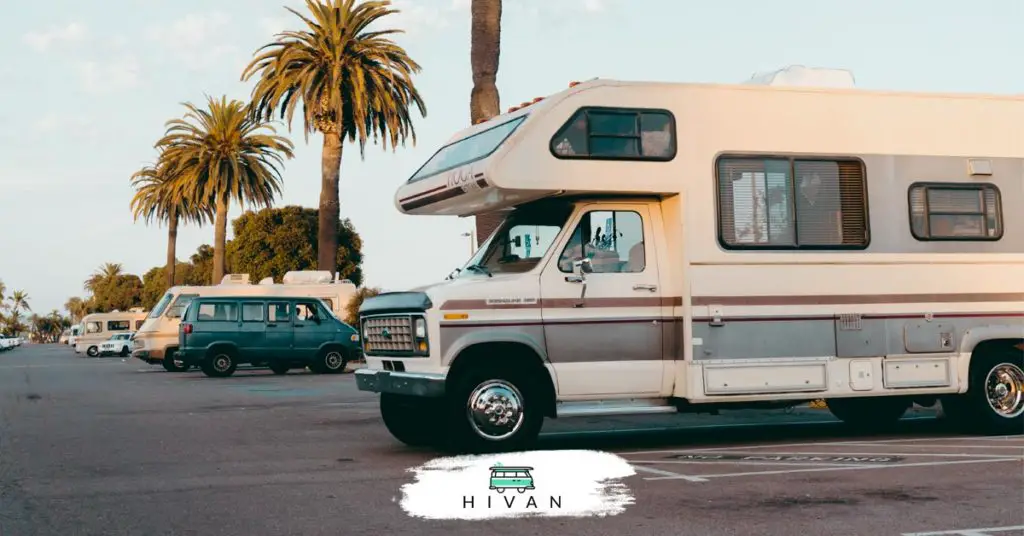 Van life costs between $900-2000 a month, depending on your lifestyle. The most important things you need to pay for in van life are fuel and car maintenance, electricity and power, heating and cooling, shower and laundry, car and health insurance, and other unexpected costs. 
This post will outline a detailed rundown of all the costs and expenses on van life and how much you're likely to pay per month.
---
Upfront Costs
Before diving into the van life, you need to get ready and think of every major thing you're going to need down the road. The highest upfront cost you will run into is getting your campervan and converting it, if necessary. 
The Campervan: New, Used, or Converted
The highest upfront cost is the van itself and the type of vehicle you choose for your van life. You could either move into the van you currently have after making your preferred degree of conversion. 
Alternatively, you could buy a ready-made van and turn it into a high-tech luxury van.
The conversion might be the most flexible part of van life, allowing you to spend from $100 to over $50,000. For example, you could spend over $40k on a 4WD Sprinter and then spend more to add some high-end gadgets and make it a mobile home. 
Or, you could take your current Dodge Promaster, install a $100 bed, and hit the road. 
You could get a used van and convert it to a campervan or find one already converted by a DIYer on Craigslist for less than $20k.
You could also do the conversion DIY or hire a conversion company, with the latter being more costly. It could cost you anywhere between $10k-$20k to get a conversion company to take care of things for you.
So, these expenses depend on you, your lifestyle, and what level of comfort you want. The gear you choose to have in your van depends on your preferences, the size of your family, whether you have kids, and many other things.
Key Takeaways: Most of the time, the upfront cost to get into van life is high. If you're planning to live fulltime in your van for a complete year or more, you'd need to invest in a good van. I'd say a total budget (van+conversion) of around $15'000 is good.
---
Regular Costs
After choosing the right van for your camper life and stocking up on all the necessary gear, it's time to consider your regular costs. 
Again, these expenses can go as far as you choose to. For example, you may choose to eat at restaurants, stay in hotels, travel frequently. Or, you could cut down expenses by cooking your meals, getting a propane stove instead of a high-end kitchen, and staying put. 
That said, you need to pay the bare minimum for specific necessities. Let's take a look at the cost breakdown of how much you can expect to pay per month for life on the road.
Fuel and Car Maintenance
The car fuel depends on how much you get around in your van during the month. It also depends on the van's fuel efficiency, considering the weight of the gear and furniture you have in your van. On average, large vans consume one gallon (3.79 L) per 10-20 miles (16.09-32.19 km) or one tank per 350 miles (563.27 km). 
Depending on the gas prices, you may need to spend around $200-600 a month.
The next important thing to consider is car maintenance, which is vital due to the constant wear and tear that your van is exposed to. Depending on your van's age, you may need to replace one or two parts of the vehicle every month. 
Some months you may not need any repairs or replacements, and some months you may need to break the bank on one major and expensive job.
Although it's impossible to give an exact number of car maintenance costs, it helps to be prepared for emergencies. Your van is your house and mode of transportation. So, if you have to leave it at the garage overnight, you should consider the costs of staying in a hotel room or getting your van towed.
Hobbies and Activities
Living in a van means getting to visit new places and having chances to do different activities. 
These activities could range from visiting tourist attractions to skiing and hiking. If you want to keep things budget-friendly, it's best to limit your activities to cheap ones, such as hiking or hammocking. 
You could also get a US National Park's pass to access many parks and recreational centers. But sometimes you have to take paid tours, adding to your expenses. 
That said, depending on the activities you choose, you may need to spend up to $500 a month.
Shower
Taking showers is one of the biggest challenges of van life. By the way, check our ultimate guide to shower on the road here.
If you have a luxury van, chances are it comes with its integrated shower system with a small water tank on the roof. They have a hose attachment that serves as the showerhead, and you have between 5 and 10 gallons (18.93 and 37.85 L) of solar-heated water. 
If you have these showers in your van, you can cross showering off the expenses list. 
But since these showers are typically mounted outside the van, they don't offer enough privacy. In that case, or if your van doesn't come with its own shower system, you may need to resort to other methods to get clean.
The best options available are portable showers.
Our Pick
Advanced Elements Summer Solar Shower
Camping shower; ideal for hiking, hunting, fishing, and other outdoor adventures.
3-gallon capacity; designed to heat water fast in the warm sun; has a water temperature gauge.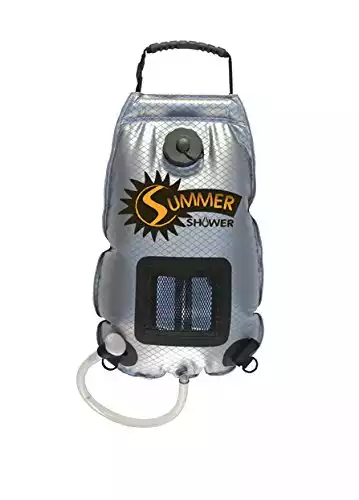 If you make a purchase, you support Hi-van.com by allowing us to earn an affiliate commission (no added cost for you).
These showers are a smart solution to the problem of showering in nomad life. A product such as the Advanced Elements Summer Solar Shower (available on Amazon.com) is a great way to shower while camping. It can take 3-gallons and is designed to heat water fast in the warm sun.
To create privacy, you can use portable shower tents such as the Anngrowy Portable Tent (available on Amazon.com). You can get free water to fill up the shower tank from laundromats, some campsites, splash pads, rest areas, and gas stations, among many others.
In such a case, the shower is part of the upfront expenses you consider before starting your van life.
If you have space limitations, you could get creative and go to places with showers. For example, if you have a gym membership, you can regularly use the showers in your gym. Public beaches and campgrounds are also good places to take a quick shower. 
Depending on the method you use for showering, you may pay anywhere between $0 and $20 per month if you have a gym membership.
Laundry
The number of runs to the local laundromats depends on the season. Naturally, you don't sweat that much in the winter, and you can save trips to the laundromats for much longer. Washing your clothes doesn't cost more than $5 per laundry run. And assuming you need laundry visits once a week, you'll have to pay $20 a month.
Alternatively, you could wash your clothes by hand to save on the laundry costs.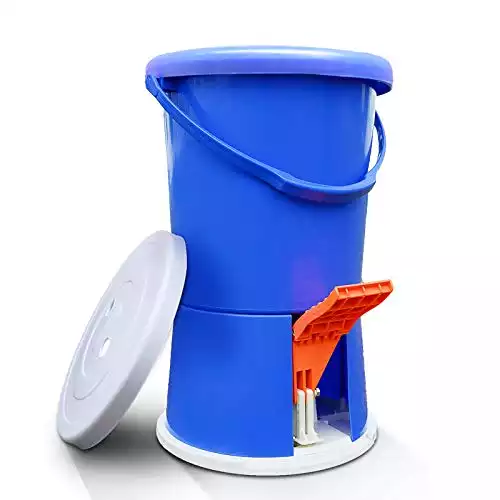 If you make a purchase, you support Hi-van.com by allowing us to earn an affiliate commission (no added cost for you).
If you have enough space in your van, you could go for portable, foot-powered washing machines for less than $100. This WOWKU Portable Clothes Washer (available on Amazon.com) is a non-electric washing machine that's easy to store, eco-friendly, and great exercise for your legs.
More info: You can add a washer and dryer to an RV. Here's how!
Car and Health Insurance
One of the most ignored costs of van life is health insurance. There's no definite answer to how much your health insurance will cost because it's so complicated and can vary from person to person.
It depends on the plan you choose, out-of-pocket costs, and the services it covers. That said, if you travel internationally, you may not need any health insurance because you'll have to pay out of pocket in other countries.
Another insurance you should take care of is your car insurance. 
Again, it depends on many factors, such as the value of your campervan and your stuff, whether you travel, and where you go. 
It also depends on whether you go for car insurance or house insurance because of the unique nature of RV life. You could talk to your insurance company and go through your options to see which ones fit your conditions. 
Considering all these points, you could be looking at an annual insurance fee of $1000 to $2000.
Find this content useful 🙂 ?
Subscribe to our Newsletter and get a free Solar Electric Diagram + shopping list.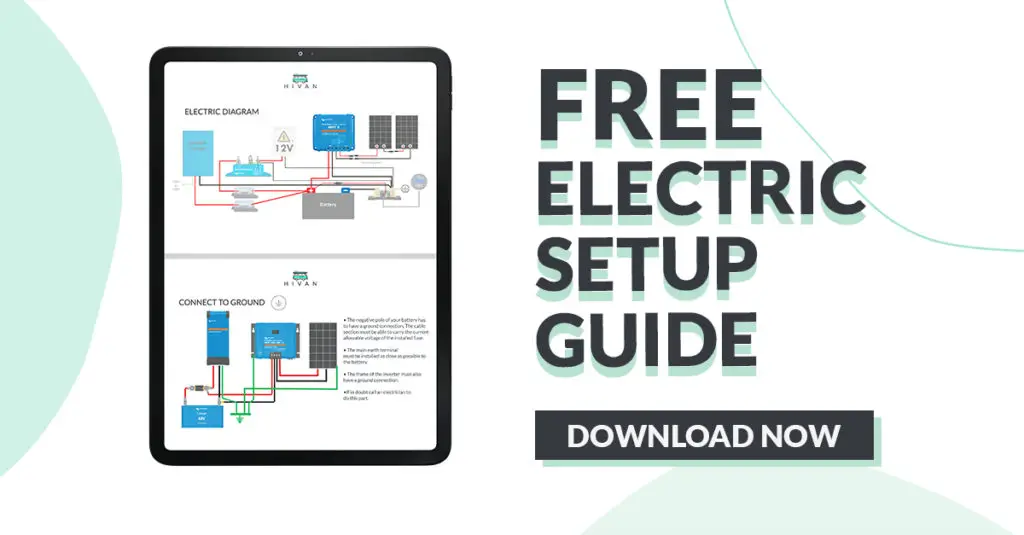 Cell Phone and Internet
Cell phone costs aren't that much different from your expenses when you live in a home. It can be a fixed expense as you pay for specific plans that also come with unlimited data.
If you work from your van and need an internet connection, you need to look for a reliable service to keep you covered during the month. Depending on the service, you may spend between $50 and $90 on cellphone and data.
More info:
How to Get WiFi in a Campervan: The Complete Guide
Cheap Unlimited WiFi Options for Van Life
Campsite Rents
With so many free campsites all over the place, you may never need to pay for camping. Plus, you can park your van just about anywhere, including rest stops, gas stations, and even Walmarts. 
Many apps can help you find them, including Campendium and iOverlander, to help you find free campsites for your next stop.
That said, the only occasions when you need to go to a paid campsite is when you want to use their free WIFI, laundry service, electricity, or warm showers. You may also choose to stay at a campsite for its safety, especially in big cities. 
In such a case, you'll be looking at $25 to $50 on average, while you can find cheaper campgrounds, too.
Food and Groceries
The cost of food and groceries isn't that different from when you live in your home because van life doesn't usually change how you eat. You may need to cook twice a day and avoid eating at restaurants to save money and eat healthily.
The monthly cost of groceries depends on where you get them. 
If you find local markets, you can find cheap but fresh produce. It also depends on your eating habits, like eating organic food, which requires spending more money. If you drink alcohol, your grocery bills will get higher. 
All these things considered, the monthly expenses for food and groceries can be between $250 and $400 per person.
The same goes with restaurants and cafes, which depend on your lifestyle. If you enjoy eating out or having a couple of drinks with friends, your expenses may go through the roof. You may also go to a café or restaurant for free and fast WIFI. 
Whatever your purpose, you may end up paying up to $500 for eating and drinking out.
Electricity
If you have a solar panel covering all your electric devices, you won't need to pay anything for electricity. But the more electric devices you have, you're more likely to need extra batteries.
You could add some elements to your van's electrical system to increase its efficiency. For example, a good charge controller will increase battery life and improve your system's performance by adjusting the current that comes from the solar panels to the battery's type and conditions.
The average battery cost for van life can range between $10 and $50, depending on your needs and the number of batteries.
More info:
How much solar do I need for my van?
How do solar panels work on a van? (an in depth look)
Van Life Without Solar: How to Make It Work
Heating and Cooling
The costs of heating and cooling change according to the season and the locations where you stay. So, if you're lucky or choose your destinations wisely, you may never need to pay for heating or air conditioning. But you can expect propane or gas for heating to cost an average of $50 per month.
Your AC will draw large amounts of electricity, making your electricity usage go up during the summer.
Miscellaneous and Emergency Expenses
Miscellaneous expenses can involve anything that you pay for that doesn't include the costs mentioned above. It could include: 
Getting propane for your stove
Buying clothes 
Pharmacy costs
Books 
Music 
Haircuts
Toiletries
While it's difficult to give a fixed number for miscellaneous costs because they're unexpected, it's safe to say you should expect to spend $200-400 per month.
---
In Summary
Depending on your lifestyle and preferences, you may need to spend between $900 and $2000 per month living in your van. If you learn how to cut down on costs, you can enjoy the free and adventurous life that campervans provide by spending much less than you would live in a house.
| | | |
| --- | --- | --- |
| | Lower budget | Higher budget |
| The Campervan (not in the monthly expenses) | $15'000 | +$150'000 |
| Fuel and Car Maintenance | $200 | $600 |
| Hobbies and Activities | $50 | +$500 |
| Shower | $0 | +$20 |
| Laundry | $0 | $20 |
| Car and Health Insurance | $80 | $160 |
| Cell Phone and Internet | $50 | $90 |
| Campsite Rents | $0 | +$450 |
| Food and Groceries | $250 | +$500 |
| Electricity | $0 | $50 |
| Heating and Cooling | $10 | $50 |
| Miscellaneous and Emergency Expenses | $200 | $400 |
| TOTAL monthly | $840 | $2'840 |
Each cost is an estimate of the monthly expenses you can expect for van life (all but the campervan upfront cost). Of course, these expenses will vary a lot from one country to another. These estimates are based on the cost of life in the United States.
The biggest advantage of living in a campervan is that you don't need to pay rent, which helps you spend the money on other things that you like.
Find this content useful 🙂 ?
Subscribe to our Newsletter and get a free Solar Electric Diagram + shopping list.