Hi-van is supported by its audience. When you purchase through links on my site, I may earn an affiliate commission. Learn more
RVs provide most of the modern conveniences we have at home, but they often miss one of the best features we're used to: a laundry machine! Many new motorhomes have optional washers and dryers, but almost all models made before the last five years or so don't have anything to clean your clothes. Fortunately, you can add washing machines to your RV.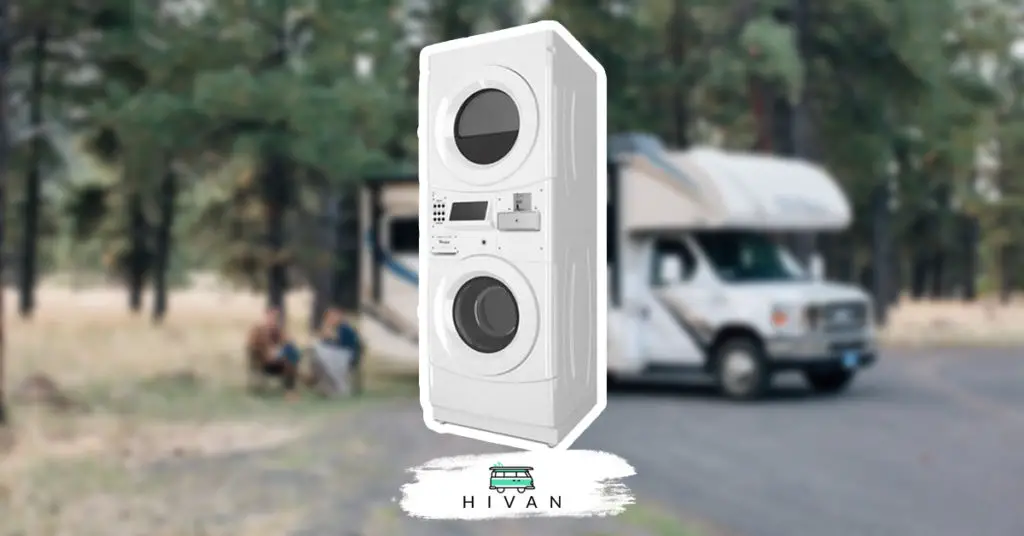 To add a washer and dryer to your RV, ensure you have between 300 to 500 watts of power provided by solar panels, a gas-powered generator, or a battery system. Clear enough space to have 12 inches on all sides of both machines, then hook the water hose from the washer to the black or gray tank.
Throughout this article, we'll discuss the simple process of installing a washer and dryer to your RV, tips to choose the correct setup for your vehicle, and a handful of suggestions we've come across. Enjoy!
Providing Power to the Washer and Drying
You can't run a washer and dryer without electricity. There are many ways to provide power, most of which you likely already have access to. For example, some people plug their RV into shore power (the plugs you'll find at campgrounds that provide electricity). However, some people want to be able to wash their clothes without these connections.
VEHQ suggests allotting between 300 to 500 watts for an RV's washer and dryer. Here are three ways you can hit the recommended limit:
Install solar panels on the roof of your RV. Solar panels are quite affordable compared to how much they used to cost. As long as you have adequate batteries to hold the supply, you'll have no problem powering the laundry machines. You'll also be able to power many other appliances when you're not running the washer or dryer.
Keep your batteries charged throughout the day. If you have four RV-quality batteries, you should have more than enough electricity to run the washer or dryer. Make sure you only run one of them at a time to prevent the batteries from running too low. The last thing you want is a power outage and soaking wet laundry!
Use a gas-powered generator. As long as the campground you're staying at lets you use a generator, you can run all sorts of appliances. Generators are a bit loud and can be gas hogs, but running them for a short time provides enough electricity for an hour of washing and drying clothes.
Find this content useful 🙂 ?
Subscribe to our Newsletter and get a free electric diagram + shopping list.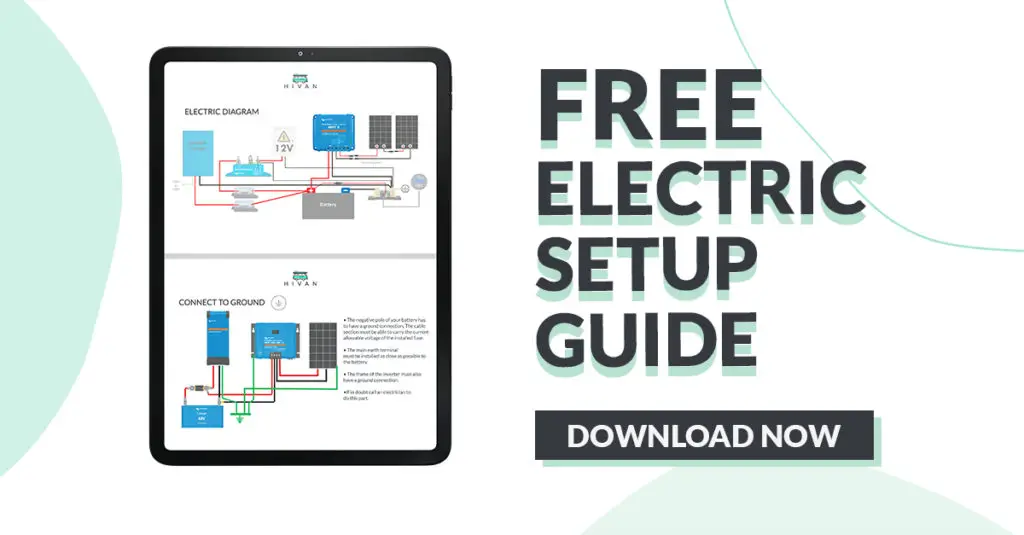 Clear Space for the Laundry Machines
According to The Spruce, you should allow for six extra inches around your washer and dryer. You'll need enough room for hoses, ventilation, and preventing overheating. We suggest doubling the total to 12 inches on all sides if possible. This measurement accounts for potential sliding while driving the RV.
Spaciousness is one of the primary reasons people worry about getting laundry machines in their motorhome. They require a lot of room compared to most other appliances, which could drastically reduce the room you have to work with.
Your best bet is to place them against a wall or under a window rather than in a closet or walkway. Always measure potential washers and dryers before getting them, so you're not stuck with a set that's too big for the vehicle.
---
Attach the Hookups to the Black or Gray Tank
Your gray water tank is responsible for holding water that comes from the sink and shower, whereas the black tank holds anything from the toilet. There's technically not a better choice between the two options. That being said, you could use whichever one has a higher capacity or the one that's used less often.
Review this process to secure your connections:
Choose the proper hose size to run from the washer to the black or gray tank (it has to match your washer's water inlet and outlet).
Run a hose to the freshwater tank from the washer's inlet.
Run a hose to the gray or black water tank from the washer's outlet.
Secure all of the connections with silicone sealant.
You'll likely have to use a hole saw to cut into the water tanks. If you're uncomfortable with this process, we highly recommend contacting a professional.
---
Best Plug-and-Play Laundry Machines for RVs
When you're looking for the best laundry machines for an RV, you need to ensure they're small enough, have enough space for all of your clothes, and don't require too much water or electricity. With these factors in mind, let's review the best options below.
If you make a purchase, you support Hi-van.com by allowing me to earn an affiliate commission (no added cost for you).
The Giantex Portable Mini Laundry Machine is perfect for RVs because it's compact and barely uses any electricity. The washer requires 300 watts per cycle, whereas the spin dryer consumes only 110 watts per cycle. It comes with hoses and everything you need for electrical hookups, so it's ready to go right out of the box.
If you make a purchase, you support Hi-van.com by allowing me to earn an affiliate commission (no added cost for you).
If you want to wash and dry your clothes without waiting for several hours, the Super Deal Compact Washing Machine should be at the top of your list. The washing cycle only takes 15 minutes, and the dryer takes up to 5 minutes to run. This ultra-lightweight combo can fit in almost any RV for a portable laundry solution.
If you make a purchase, you support Hi-van.com by allowing me to earn an affiliate commission (no added cost for you).
The Safeplus Portable Clothes Washer and Dryer is the smallest combo on our list at only 16.5 x 16 x 29.5 inches. It automatically spins your clothes to lightly dry them when the washing cycle is done, which means you don't have to worry about switching the load. It also takes up half of the space compared to other laundry machines because there's not a separate dryer unit.
---
Conclusion
Now that you know how to add a washer and dryer to your RV, you can stay away from laundromats, washing clothes in a sink, or hand washing them in a bucket or tub. There's no denying the convenience of laundry machines. The only things you need to worry about are space, electricity, and water hoses.
Here are some of my favorite van build tools:
Thank you for reading this article. I hope you found it helpful as you build your own campervan. Here are some tools that I use daily while living on the road that made my life easier. I hope you'll also find them as useful as me. These are affiliate links, so if you do decide to purchase any of them, I'll earn a commission.
But in all honesty, these are the exact tools that I use and recommend to everyone, even my closest friends and family.

Electricity: When I first started my van life journey, I was using the Renogy 200W RV Kit, and I've recently upgraded my setup to the Renogy 400W RV Kit. I'm fully autonomous regarding power now, thanks to this upgrade. I don't know why I didn't choose this option from the beginning.
Quick Fixes: Whenever I need to fix something inside my van, I use my multitool from Victorinox. It's compact and comes with a leather pouch that lets you store it wherever you want. Whenever I need more tools, I get my Cartmann toolset out.
Power tools: If you're converting a van, you'll need some serious tools for the building process. I can assure you, good power tools can make a huge difference. You'll save time and avoid a lot of frustration while having some professional-looking final results. I personally went big with the full combo set from Dewalt.
To see all of my most up-to-date recommendations about van build, check out this resource that I made for you!