Hi-van is supported by its audience. When you purchase using our links, we may earn an affiliate commission (no added cost to you). Learn more
If you have a van and plan to convert it to a campervan, you may want to know if it's worth the costs and labor. After all, it's less trouble to get a prebuilt van constructed by professionals to last. So, what are the costs and benefits of converting a van?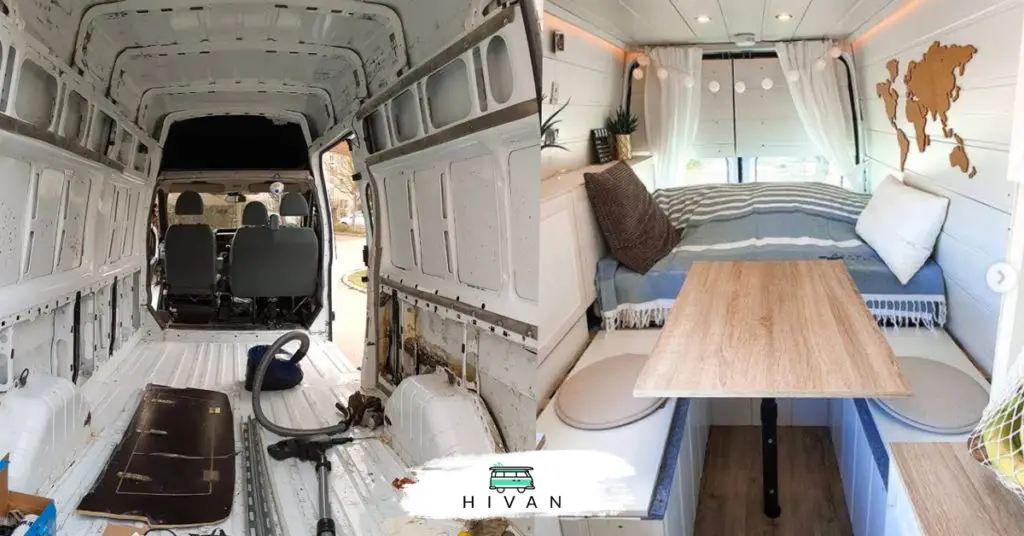 Van conversion is worth it because it costs less than buying a prebuilt campervan. You can choose whatever you want depending on your budget and plan. If you don't have the skills and craftsmanship, you can delegate things to professionals. You just need to be patient as it takes a long time.
Read on to learn more about the pros and cons of converting a van and why it's worth it.
---
Advantages of Van Conversion
Converting your van has many advantages that make it worth the time and money.
More Affordable
If you compare the costs of buying a campervan to converting your own, the latter can be more affordable. Even if you buy a campervan converted by another person, you may end up paying more compared to converting the van yourself. Plus, a second-hand van converted to a campervan may have issues that you're not aware of.
The best thing about converting a van, moneywise, is that you can do it no matter how small your budget is. You can spend as little as $100 just getting a sofa that turns into a bed and then hit the road. 
Alternatively, you could spend on various luxuries and amenities that no top-dollar ready-made campervan can compare to.
Converting the van can give you more control over the option and costs. For example, you can buy second-hand materials to cut costs or shop around to get the best deal available within your budget. 
It's also possible to take things slowly and add one thing at a time, whenever you can afford to. So, depending on your plans and conditions, you can change things on the go.
More Control
When you buy a pre-converted or prebuilt campervan, it's already livable with all the essentials. However, you have to settle for the things already installed by another person even if you don't like them or they're low quality. 
Obviously, you always have the choice to tweak things the way you want, but that's not the point of getting a prebuilt van after all. Plus, you'll pay for the features that you don't need.
On the other hand, when you convert the van yourself, you're free to do whatever you want with it. Maybe you want to get a conversion kit or customize every little detail.
Lastly, it allows you to know and understand every little detail of your van setup. If something breaks or stops working, you'll be able to fix it by yourself most of the time. That is a big advantage to take in consideration when living the van life.
Good Investment
If you have a van and want to convert it to a campervan, you can see it as a long-term investment that pays off fairly quickly. Even if you don't have the van and want to buy one and turn it into a campervan, you're looking at hundreds or thousands of dollars in profit. How's that going to happen? 
Here's the thing:
You may need to spend tons of money at the start to get it prepared for the road. But you can return the investment in different ways.
You can use the van as a permanent residence and save on rent and other costs. Alternatively, you could monetize it by renting it out to others when you don't use it. Many websites, such as Outdoorsy.com, can help you find renters and earn money. If you go on holiday in your van, you can save hundreds of dollars on hotel costs.
Find this content useful 🙂 ?
Subscribe to our Newsletter and get a free Solar Electric Diagram + shopping list.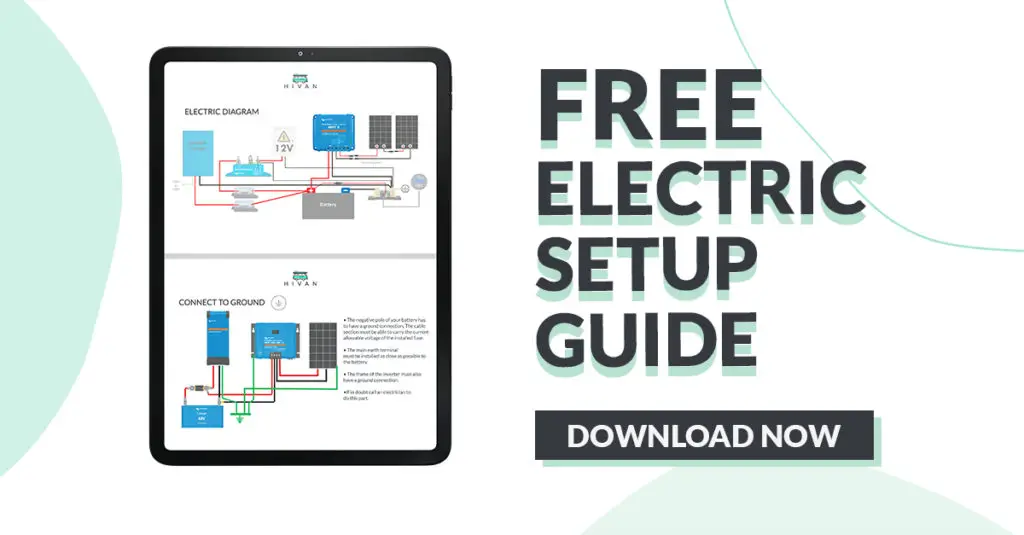 Disadvantages of Van Conversion
Van conversion has its minuses, which you need to consider before diving in.
Craftsmanship
Converting your van into a campervan by yourself requires knowledge and skills in many different areas. You should be a carpenter, an electrician, a cabinet maker, a plumber, and many other things at the same time.
Of course, you can ask another person or hire a professional to perform technical tasks for you. 
That's a good option if you're willing to pay extra and find a person you can trust. And if you want a nice job, something that adds value to your van, you probably need to ask a pro to do the job for you.
But if you don't do the work properly, you could endanger your safety or incur a financial loss in the least. This way, you may have to pay more than what you've saved.
Many Things To Consider
Unless you want to have the least number of amenities, you need to consider many things to make the van livable. Here are some of the things to take care of:
Insulation
Ventilation
Flooring
Plumbing
A power source (heat, electricity)
cabinetry
Appliance and furniture
Windows, walls, and ceilings
These are the necessities that every van should have. Otherwise, it's just a ceiling above your head. In addition to these, there are tons of upgrades that you can do to make your van nicer.
That said, you can get ideas from everywhere, from websites providing personal and professional experiences to books outlining every little detail. For example, DIY Van to RV, available on Amazon Kindle, is a good place to start. It gives you step-by-step instructions on converting your van.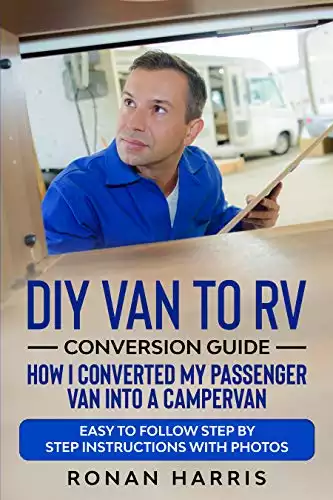 If you make a purchase, you support Hi-van.com by allowing us to earn an affiliate commission (no added cost for you).
Another thing to consider is how you're going to fit all these things into your budget (which you must plan). Things may get out of hand, forcing you to tweak your budget down the road. Although it's quite natural and things happen, you need to have a detailed plan of everything you want to do.
Time-Consuming
A DIY van conversion is a bad idea if you're not patient. With so many things to do, it takes a long time to accomplish everything. You need to put lots of labor and person-hours into upgrading your van until you get something you have in mind.
So, unless you enjoy working around the house and building or fixing things, converting a van may not be your thing.
---
In Summary
Van conversion can be worth it if you have the patience and skills to do all the work by yourself. You need to consider many details to turn your van into a safe and livable space.
The best thing about van conversion is that it fits any budget plan, and you can turn your van into a campervan with a few hundred dollars.