Hi-van is supported by its audience. When you purchase through links on my site, I may earn an affiliate commission. Learn more
Suppose you wish to live a free and adventurous life you're in control of and are not being forced into a predetermined pattern set out by society. Then, van life is the alternate lifestyle for you. Securing perfect health insurance is an essential aspect of maximizing your van life experience without having to pay for medical bills out of your pocket every time you need medical attention.
To choose the right van life health insurance, you should consider any preexisting medical conditions you have, prescriptions you need filled, and how often you'll visit the clinic. Answering these questions will help you choose the right type of health insurance to suit your needs.
The rest of this article will tell you everything you need to know about healthcare options for van lifers. Hopefully, it'll also assist you in selecting the right health insurance to best suit your needs. Finally, we'll take a look at why people choose the van life in the first place. 
---
How to Pick the Perfect Van Life Health Insurance Policy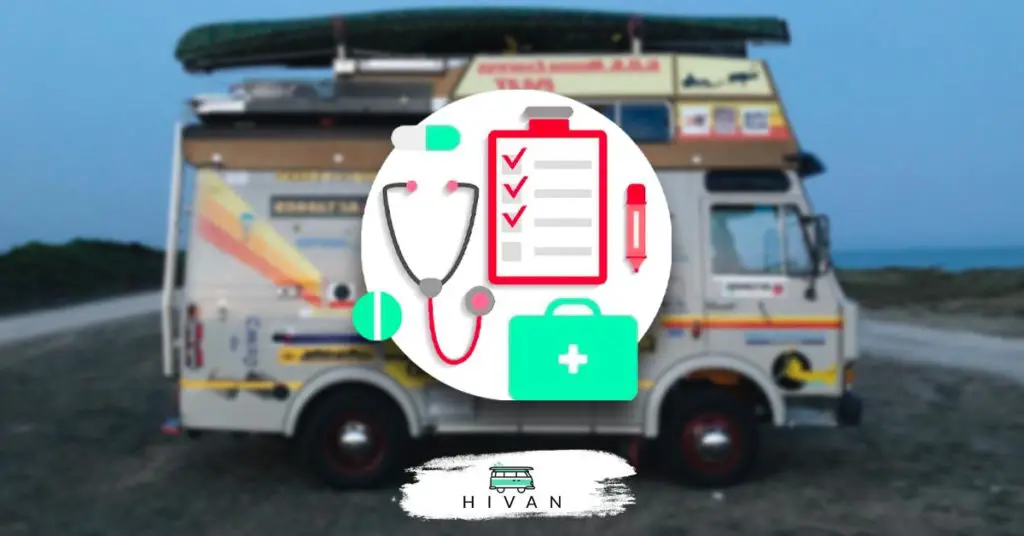 If you've already decided that van life is the right path for you, then the next thing you need to consider is how to pick suitable health insurance for a van lifer on the road.
There are numerous options when it comes to picking health insurance as a van lifer, but there isn't a "one shoe fits all" policy that you could opt for, as picking the right plan that covers all your needs could be tricky. Options will be different depending on various criteria, with the most prevalent being your domicile state or state of the primary residence.
The criteria for being eligible for a particular policy could differ greatly from one state to another as regulations, insurance policies, and other factors will determine your premium and the kind of coverage for which you may be eligible.  
When comparing policies, one of the most deciding factors in your policy options and premiums is your medical history. People with pre-existing conditions usually have to pay higher premiums or might not even be eligible for some plans. 
Your age is also a common determinant as the elderly (65 and above) can access more plans and pay less than younger demographics.
But, seeing as how most van lifers are usually below the age of 65, it is safe to say you have some searching to do. But not to worry; there are government-facilitated health care plans as well as private options available.
It is important to note that a particular plan is set out for van lifers as life on the move does come with its ups and downs. Whatever insurance policy you're currently on might not apply when you're on the road, and you might need a health insurance plan that covers you nationwide.
A quality insurance policy that is affordable is what most van lifers look for, and that's what we'll be looking at in this article.
---
Things You Need to Consider Before Choosing a Health Care Plan
First off, you need to determine the amount of health care you might need when you get on the road, and there are a few factors essential to making this decision:
Do you have any prescriptions that need refilling? People with pre-existing conditions who decide to get on the road need to consider how to get their prescriptions even when they are out of the state of their primary residence.
Do you need a specialist doctor for a particular medical condition? Some van lifers might need a cardiologist, radiologist, optometrist, gynecologist, or several other specialist doctors for specific medical conditions.
How regularly do you need to see a doctor? For those who need regular doctor's visits or appointments, getting out-of-state coverage might prove problematic. But those who only need a few doctor's visits a year could have more options open to them. 
Having considered all that, here are a few types of health insurance that are suitable for van lifers:
Travel Insurance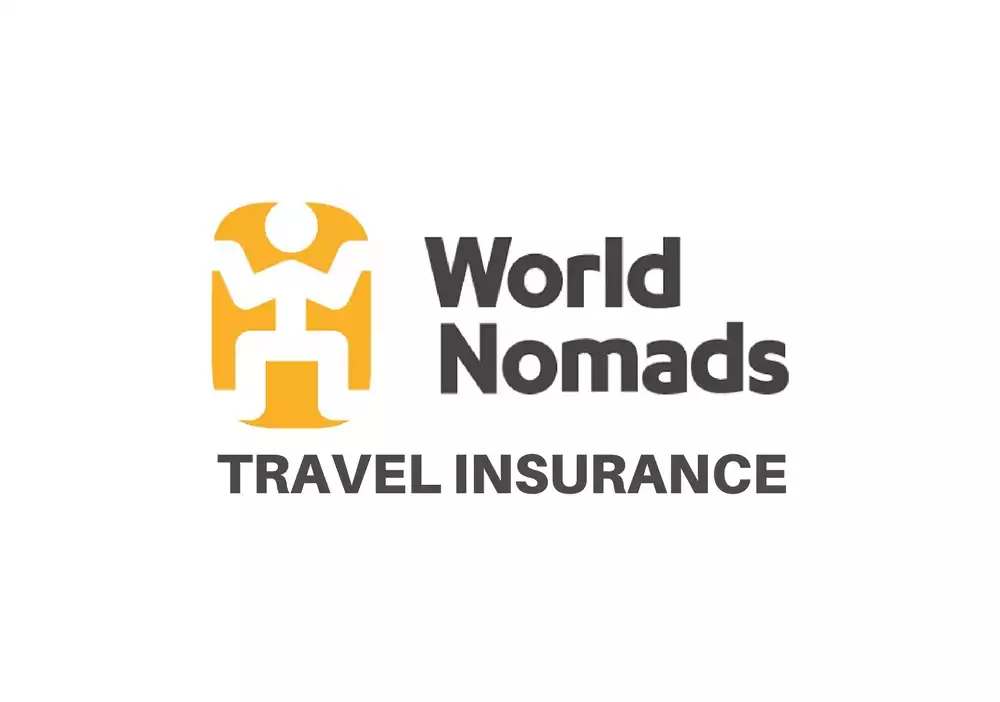 If you make a purchase, you support Hi-van.com by allowing me to earn an affiliate commission (no added cost for you).
This kind of insurance is what most van lifers choose. As the name implies, it provides health coverage on the road. Travel insurance is covered nationwide and is suitable for van lifers traveling long, varying distances with health issues that might spring up at any moment.
The most critical aspect of choosing this type of insurance is determining if you'll be on the road full-time, part-time, or if you'll be based out of a particular area for long or short periods, and this determines the policy coverage that will be available to you.
Personal tips: I do use World Nomads and I'm totally satisfied with their services and support. You can check their website here . They have a bunch of useful information regarding traveling during COVID-19 too.
Catastrophic Insurance
This type of insurance is only valid for major, predetermined emergencies, and it doesn't cover doctor's visits and prescription refills. This policy might also be contingent on the fact that you are below a certain age bracket or income level and that your current income can only afford you emergency coverage.
If you believe your activities on the road come with a certain level of risk, this insurance policy might be just what you need, provided you're a relatively healthy, young adult. It has a low monthly fee but does come with high deductibles and only applies for major medical emergencies.
Out-of-Network Care
As a van lifer who is constantly out of range from your home state or primary residence, you would need a policy that applies even when you are "out-of-network"; otherwise, you might need to pay for medical services yourself upon reception.
Out-of-network care would cover nationwide medical services, doctor's visits, and prescription refills even when you're out of the state of your primary residence. It is essential to inquire about the nationwide coverage of an out-of-network plan before paying monthly premiums.
Health-Sharing Services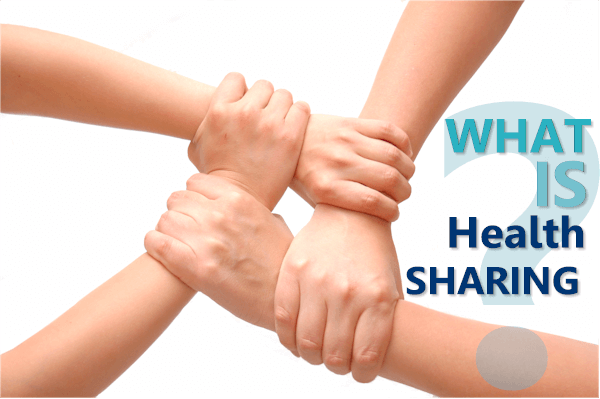 Most people might not have heard of this type of insurance as it is a relatively new policy and is usually done within a community of people. It is basically like a co-op where all members of the policy pool in their monthly premiums, which are to be used on each member should ever the need arise.
But the problem most people find with this policy is that it is almost always faith-based, requiring each member to be a part of a faith or ministry to be eligible to partake in it. Some even go as far as requesting letters or confirmations of your belief from a pastor of your church before you can be allowed into the cooperative.  
Additionally, even if you are allowed in, there are numerous cases where the services refuse to pay out medical bills due to one problem or the other.
However, it is used by some van life communities and is worth checking out before you begin any payments. Just be sure you get all the details on the coverage, what types of illnesses and accidents are covered, and what kind of guarantees you'll have that the money will be there for you when you need it. 
Telemedicine or Online Medicine
Telemedicine is suitable for generally healthy people who don't need to see a doctor in person very often. This kind of health care has been around for years, but it became popular during the COVID-19 pandemic as most people couldn't leave their homes and apartments to visit a doctor.
This remote medical service is quite affordable, with a monthly fee usually below $50 granting you access to different medical personnel through remote access. 
You can have virtual appointments using your phone or computer to discuss symptoms you might be experiencing. The medical personnel can recommend treatment, prescribe medication or refer you to in-person medical care.
For van lifers who travel frequently, it makes seeing a doctor or health official easier and cheaper. It displaces the need to set physical doctor's appointments while allowing the patient to receive the same medical advice they would receive from a physical appointment.
But this kind of insurance doesn't cover medical bills if you need to go to the hospital, meaning you would have to pay out-of-pocket bills. It should be used as a supplementary service to other health care plans and not a full-time plan.
The Affordable Health Care Act Health Insurance Plans
Otherwise known as Obamacare, the Affordable Care Act could be a good option for full-time Van lifers. The ACA provides minimum coverage plans and preventive care, but it all depends on your domicile state or state of primary residence, Florida being the only exception.
The ACA gives you access to state health insurance exchanges by offering different plans. There could also be a national health exchange option, provided your state permits it. If you choose to opt for a state-sponsored exchange, you must select a plan with nationwide coverage.
In such a situation, prices would greatly vary as plans offered by the ACA could range from high-end plans to minimum catastrophic coverage. Of course, this would all depend on your income and what your state is offering. You may even be eligible for health insurance subsidies if your income falls below a certain level. 
The ACA will cover you even with pre-existing medical conditions like diabetes, stroke, heart disease, or cancer. It is government regulated to the point that if you meet your deductible, you won't be required to pay any more money out-of-pocket for medical bills that may arise.
Supplemental Fixed Indemnity Plans
This plan doesn't technically count as an insurance plan but can work well in helping offset the number of medical bills. How it works is, you pay a monthly deductible, and in exchange, you receive a fixed cash benefit, including coverage for different medical conditions. 
The remarkable aspect of this plan is that it will pay out irrespective of whatever insurance policy you may already have. This means you can use fixed indemnity plans to pay any out-of-pocket expenses that may arise that your regular plan doesn't cover.
However, this plan is fixed, meaning the amount you receive might not be enough to cover added expenses or bills. Furthermore, this plan doesn't always cover persons with pre-existing conditions, and you may not be eligible if you meet this criterion.
And while most van lifers use this plan as a supplementary option, others use it as a standalone. If you decide to use this plan as a standalone, you should also set up a health savings account regularly, adding to it to have an added source of money should the bills not be covered by the fixed benefit plan.
Short-Term Health Insurance
This insurance plan is already self-explanatory as it is short-term in nature, but it greatly differs on how short the term it could be. This plan varies from provider to provider as some cases could be as short as six months while others could last up to three years. 
Van lifers usually use this plan as a safety net during the transition into life on the road before settling on a more permanent insurance plan later.
It is also perfect for those persons who wish to travel on the road for a while and need a broad coverage insurance plan to secure them. It is quite cheap and is worth looking into if you're a newbie van lifer.
---
A Note on Taxes
It's important to remember that when picking health insurance as a van lifer, taxes are an essential aspect to look into to avoid being overtaxed on your source of income and your insurance policy. 
You may need to know that if you decide to live on the road without health insurance of any kind, you might attract further tax penalties. 
And while you may not be fined for not having health insurance in most states, you might want to check the status of whatever state you're planning on visiting.
---
Why Would Anyone Choose To Live Out of a Van?
With all the seeming hassle of trying to find affordable health insurance, you might be wondering why anyone would want to live a van life and the benefits of choosing to do so. 
Well, there are numerous reasons why people choose the van life.
Some of the benefits of the van life include getting to live a life that's outside the normal parameters of society, having the time and freedom to focus on your hobbies, and getting to travel and visit exciting places. And believe it or not, van life can also save you lots of money! 
Let's look at each of these benefits in more detail.
More info: Here are other articles about cost of van life and finance:
Just How Cheap Can Van Life Be? Minimum Costs Explained
How Much Does Van Life Cost Per Month? Full Breakdown
Is Van Life Cheaper Than Renting? All You Need to Know
Van Vs Campervan: Which is Cheaper to Insure?
Van Life Is Different From the Norm
One of the primary reasons why people choose van life is simple. It provides a method of rejecting the status quo. Van lifers have come to understand that our time is limited and therefore very valuable. 
Spending it conforming to what society says we "should" do doesn't make it our own. Choosing to live out of a van acknowledges that limited time and toiling to make the most out of it is one of the best decisions we could ever make. 
Van Life Gives You the Chance to Focus On Your Hobbies
The chance to focus more on your life interests and do things you've always wanted to do in your own time is another huge perk to van life. Van life can give the leverage of free time needed to focus more on hobbies, interests, and other things you've always wanted to do but never had the time. 
Perhaps you've always wanted to go rock climbing or exploring on the east coast or west coast, or maybe it has been your dream to drive to Canada and visit all the national parks in the country. Well, with van life, all that is possible. 
One of the liberties of van life is that it presents you with an opportunity to pay attention to the things that make you feel alive, like painting and writing, as well as other things that touch your heart and soul. 
Living Out of a Van Is Exciting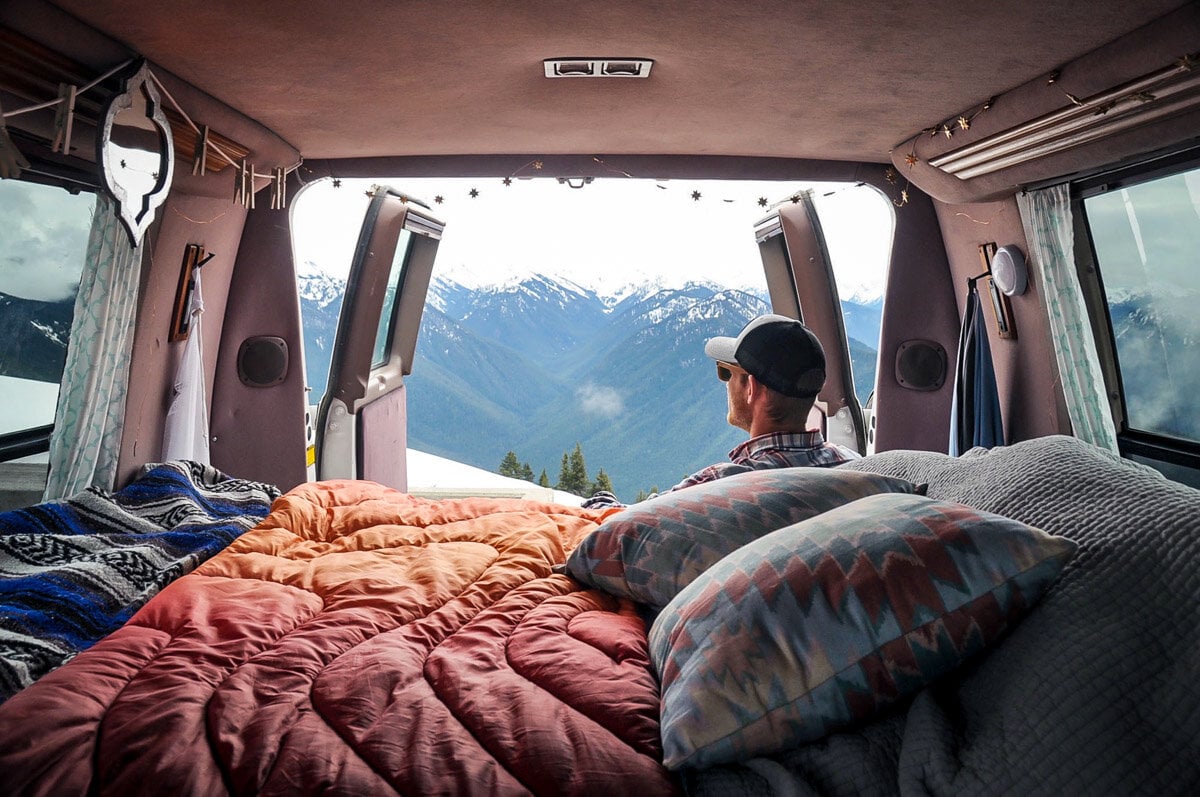 Living a regular life with a house and a 9-5 job complete with predetermined vacation time can be tedious considering you know how much you'll make a year, where you'll be at what time, and how much time you'll have to yourself for the rest of your life. 
The van life is a road of uncertainty and almost constant adjustment with unforeseen ups and downs that most van lifers find exhilarating and exciting. 
More info: I wrote a complete guide to help you live on the road full-time here: How to Live on the Road for a Year: The Ultimate Guide
Living the Van Life Saves Money
Saving costs on housing and avoiding high lifelong mortgage payments is another upside of living out of a van. It is no secret that housing costs are on the rise in the country and that the average American has to struggle to make rent or mortgage payments while trying to make other financial obligations. 
Living the van life is a sure way of mitigating these costs, and it will, in turn, enable you to save money. The amount of money you save living out of a van can help you meet specific financial goals you otherwise wouldn't be able to achieve if you have rent and utilities to pay. 
---
Final Thoughts
Ultimately, choosing van life is dependent on your mindset and resolve, and picking the perfect health insurance policy will have to reflect how you are willing to live. Making a decision based on what you can afford, endure, tolerate, or perceive to be the most likely outcome will play a significant role in helping you live your best life.