Hi-van is supported by its audience. When you purchase through links on my site, I may earn an affiliate commission. Learn more
Most people who convert vans use cargo or passenger vans. However, there's no reason to skip over minivans. They offer the ease of driving we know and love paired with a better fuel economy. While there might not be as much interior square footage, you can get the most out of your minivan conversion without spending too much money.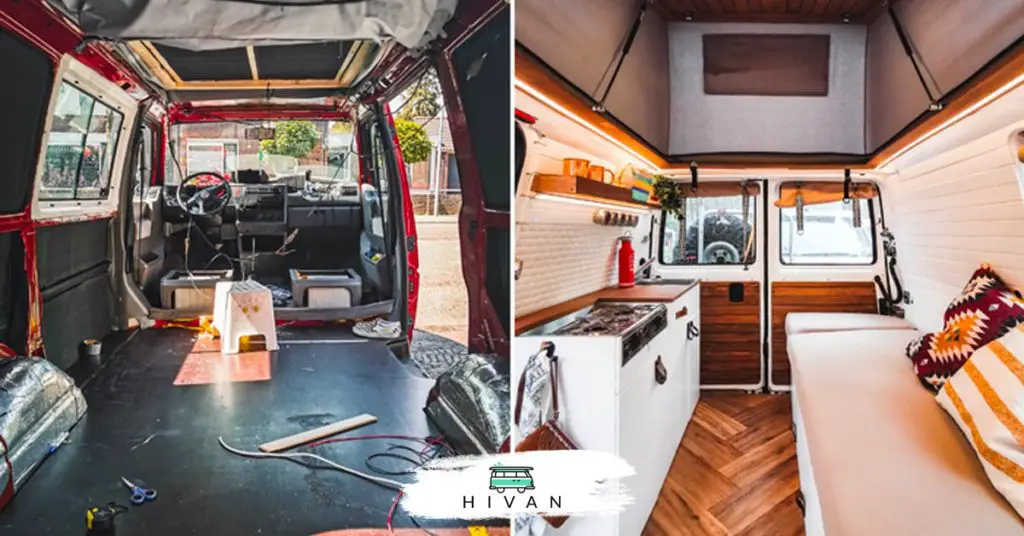 It costs between $1,000 to $15,000 to convert a minivan to a camper. Your conversion should include a bed and storage spaces, but campers include solar panels, fridges, and roof vents for comfort. You could also include insulation and window coverings. DIY conversions are always cheaper.
Throughout this article, we'll show you everything you need to know about converting a minivan to a camper, including how much it costs, tips to save money, and whether or not it's worth your time. Enjoy!
---
What Do You Need to Convert a Minivan to a Camper?
You need solar panels, a roof vent fan, a bed, a 12V DC fridge, and storage space to convert a minivan to a camper. These amenities will provide you with electricity, comfort, and places to store all of your belongings while you're on the road. Choosing fewer luxuries can drastically reduce the price of your conversion.
Here's a list of what you'll need along with their prices:
Renogy 100 Watt 12 Volt Solar Panel Bundle Kit
The Renogy 100W Solar Power Starter Kit is perfect for new customers wanting to get a start in solar. The Starter Kit is great for off-grid applications, such as RVs, trailers, boats, sheds, and cabins.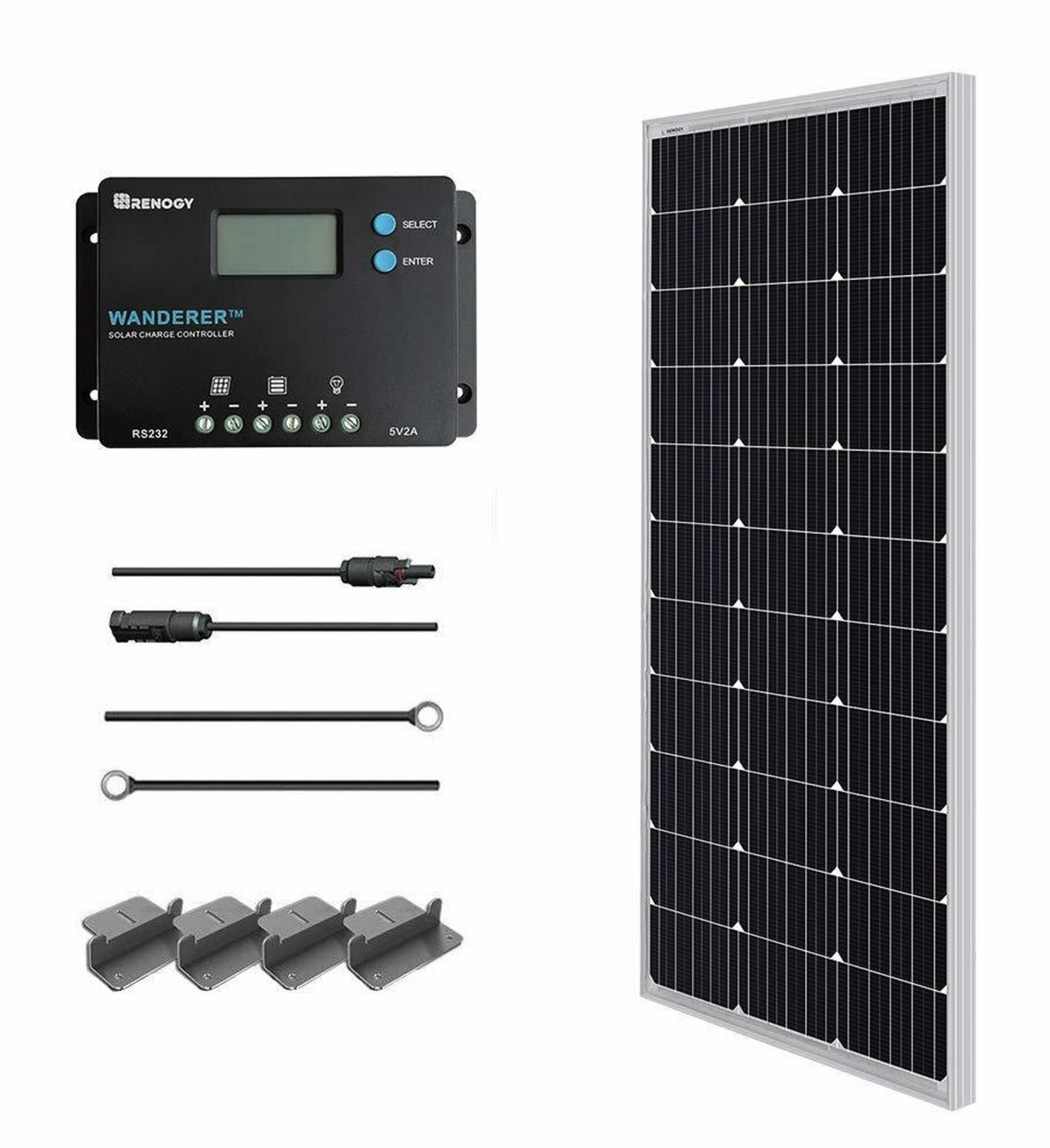 If you make a purchase, you support Hi-van.com by allowing me to earn an affiliate commission (no added cost for you).

Solar panels: Minivans might not have a lot of space on top, but there's definitely enough room for a 100w solar panel. The Renogy 100W Solar Setup includes everything your minivan needs to get 100 watts of electricity. You can wire it to a 12V battery as an energy bank to power smartphones, laptops, and more.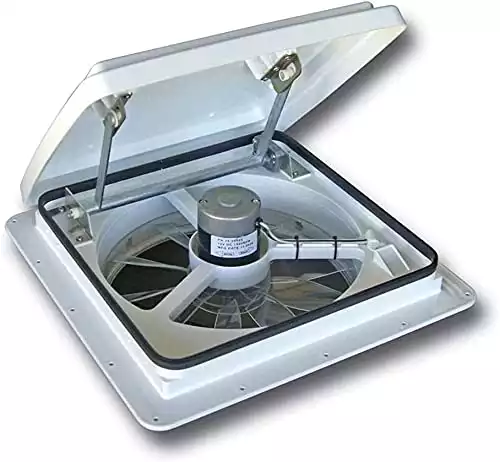 If you make a purchase, you support Hi-van.com by allowing me to earn an affiliate commission (no added cost for you).

Roof vent fan: Roof vent fans, such as the Maxx Air Roof Fan, keep you cool and bring hot air out of your minivan. You can charge them with the solar panels since they use very little electricity. While they're not a necessity, you'll be in much better shape while camping in warm weather with one of these.
Estimate Cost: $150 to $400+. 
Bed setups: Making a bed for your minivan is much easier than you might think. As long as you have enough 2 x 4's and a wooden slab, you can place a mattress on top of them, and you'll be set. Some campers simply lay a mattress on the floor if they don't care about having storage space under the bed.
Average Cost: $100 (without bedding).
12V DC fridge for your food: Two Roaming Souls recommend investing in a fridge to keep your food cold. Although these fridges usually cost between $400 to $1,000+, you'll end up saving money by being able to store leftovers. It'll also let you balance your diet and enjoy better-tasting meals!
Estimate Cost: between $400 to $1,000+
Storage solutions for the minivan conversion: If you want extra storage in your minivan while camping, consider adding plastic tubs or wooden nightstands. You can secure them to the ground with 90-degree metal anchors, Velcro straps, and many other items to prevent them from sliding around.
Predicted Price: $20 to $100+.
Some people want a lot more than these five items. For instance, many minivan conversions include high-quality insulation, window tints, multiple solar panels, microwaves, TVs, coffee makers, and so on. If you want to save money on your minivan conversion, head to the next section.
Related articles you might be interested in: 
Is a Van Conversion Worth It? Costs and Benefits Compared
Just How Cheap Can Van Life Be? Minimum Costs Explained
How Much Does Van Life Cost Per Month? Full Breakdown
---
Tips to Save Money When Converting a Minivan
To save money when converting a minivan, follow these tips:
Do your best to get a minivan with fewer than 100,000 miles. Reducing the mileage will prevent you from running into unwanted maintenance issues that will undoubtedly hike the price of your conversion.
Use foam insulation batts since they're some of the cheapest and most effective ways to stay warm or cold in the vehicle (depending on the internal temperature). Foam boards and spray foam are very easy to install, but they tend to cost more money than foam batts.
Measure how much solar power you'll need, but don't go overboard. Mortons on the Move provide wonderful examples of low-cost minivan conversions with only one solar panel. If you don't need hundreds of watts, one panel will do the trick.
Remove all of the rear seats and build a DIY bed in the back of the minivan. Rather than buying a pre-made bed frame, it's best to build your own. Pre-made beds cost hundreds of dollars, but a DIY bed can cost well under $100.
As you can see, you don't need to break the bank to convert a minivan. In fact, there are many more ways to save money without cutting corners. It's all about deciding what you need and what you can live without. Minivans have plenty of space for high-end, luxurious camping setups or low-budget, minimalist setups.
---
Is It Worth Converting a Minivan to a Camper?
It's worth converting a minivan to a camper because they let you have a home on wheels without buying a vehicle that's too big for you to drive. High-top vans can be stressful for those who've never driven them, but converting a minivan provides easy driving without sacrificing the much-needed interior camping space.
Some might argue that you don't need as much to convert a minivan compared to a cargo van since there's less space for insulation, paneling, and so on. Minivans can be perfect campers for those who enjoy living out of them but not inside of them (use the vehicle for sleeping and storage).
Van Camping Life explains that you can invest in minivan conversion kits if you have a little extra money to spare. These kits have everything you need to convert your minivan to a beautiful, fully-functional house on wheels!
Related articles you might be interested in: 
Can a minivan pull a pop up camper?
8 Best Minivan Kitchen Ideas
How much weight can a minivan take?
---
Conclusion
Now that you know how to convert a minivan into a camper and how much it'll cost, you can set aside a reasonable budget. Minivans offer excellent gas-friendly adventures that let you keep your current vehicle. They have plenty of interior space for sleeping and exterior space for solar panels and roof vents. Good luck!
Find this content useful 🙂 ?
Subscribe to our Newsletter and get a free electric diagram + shopping list.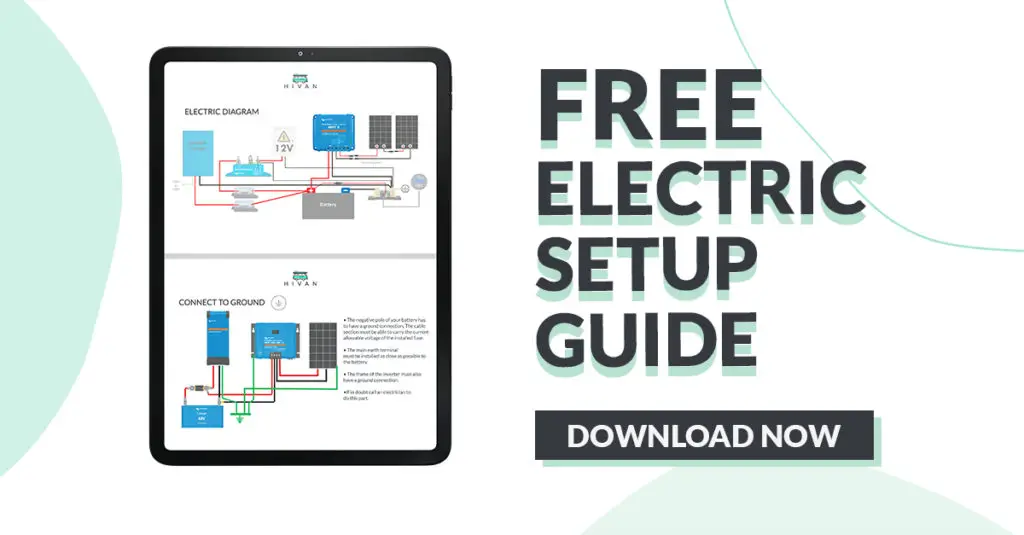 Here are some of my favorite van build tools:
Thank you for reading this article. I hope you found it helpful as you build your own campervan. Here are some tools that I use daily while living on the road that made my life easier. I hope you'll also find them as useful as me. These are affiliate links, so if you do decide to purchase any of them, I'll earn a commission.
But in all honesty, these are the exact tools that I use and recommend to everyone, even my closest friends and family.

Electricity: When I first started my van life journey, I was using the Renogy 200W RV Kit, and I've recently upgraded my setup to the Renogy 400W RV Kit. I'm fully autonomous regarding power now, thanks to this upgrade. I don't know why I didn't choose this option from the beginning.
Quick Fixes: Whenever I need to fix something inside my van, I use my multitool from Victorinox. It's compact and comes with a leather pouch that lets you store it wherever you want. Whenever I need more tools, I get my Cartmann toolset out.
Power tools: If you're converting a van, you'll need some serious tools for the building process. I can assure you, good power tools can make a huge difference. You'll save time and avoid a lot of frustration while having some professional-looking final results. I personally went big with the full combo set from Dewalt.
To see all of my most up-to-date recommendations about van build, check out this resource that I made for you!