Hi-van is supported by its audience. When you purchase using our links, we may earn an affiliate commission (no added cost to you). Learn more
Many people are flocking to van life as a way to save money while exploring the world. With skyrocketing renting prices and the ever-growing housing market, it's easy to see why you might be considering it. However, travel isn't always cheap, nor is running a highly functional vehicle. So, will you be able to save as much as you thought with van life?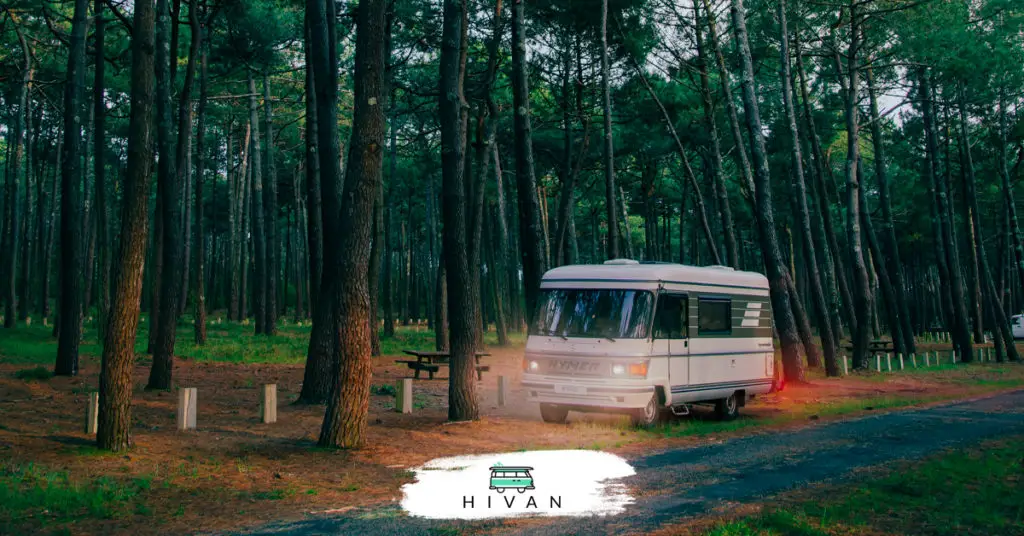 Van life can be as low as $500 a month or more than $5,000 a month. To buy the van, you should expect about $10,000 to $20,000 or more for a decent setup. Your bills should include everything you currently pay minus rent and rental insurance while adding travel, souvenirs, and vehicle maintenance.
In this post, we'll dive into a detailed breakdown of the expenses of living in a van, converting the van, and how you can save money. We'll also compare it to renting an apartment or owning a house to find out how much money you can keep in your pocket. Enjoy!
How Cheap Is Van Life?
Van life is as cheap as you make it. Many van lifers get by on less than $1,000 per person, but it really depends on your living standards. Buy a used van to save money, then convert it with solar panels and build the bed by yourself to save on shipping and labor costs. You could also build the shelves, insulation, and storage to save money.
Let's break down the cost of van life below.
Buying a used van can save tens of thousands of dollars. Most high-quality vans cost three or four times the used model price. Look for a van with no more than 100,000 miles and no less than 50,000 miles; You'll be surprised by how much you save. You can use the savings for better conversions.
Create a minimal setup for less than $2,000 in your van. The Renogy Solar Power Kit costs a fraction of that budget and sets you up with all-day electricity. Most vans can fit a full-size mattress, so consider bringing your current setup if possible. Roof vent fans are quite affordable, too.
Include your regular bills, such as phone services, health insurance, groceries, and so on. Many people forget to include their current bills. You'll likely have to pay almost everything you currently have, ranging from car insurance to monthly vehicle payments. Paying off the van right away saves a ton on your monthly costs.
The biggest savings come from no rent or mortgage, but you can easily eclipse those numbers with campground costs. Staying at fancy campgrounds should be limited to one or two times per week. They can go over $50 to $100 per night, especially on weekends. This comes out to $1,500 or more per month.
How Much Does It Cost to Travel in a Van?
It costs about $150 to $300 a month or more for the gas to travel in a van. Reducing your mileage will save quite a bit of money, but it means you won't see as much of the state or country. You should also set aside another $100 per month in a growing nest egg account for inevitable vehicle maintenance issues.
Use the Dollar Times calculator to find out how much your vehicle needs for gas. You can input the fuel efficiency, how many miles you want to travel monthly, and the current price of gas. Hit the calculate button to find out how much you'll have to spend. We suggest adding 15% to the total as a buffer.
Find this content useful 🙂 ?
Subscribe to our Newsletter and get a free Solar Electric Diagram + shopping list.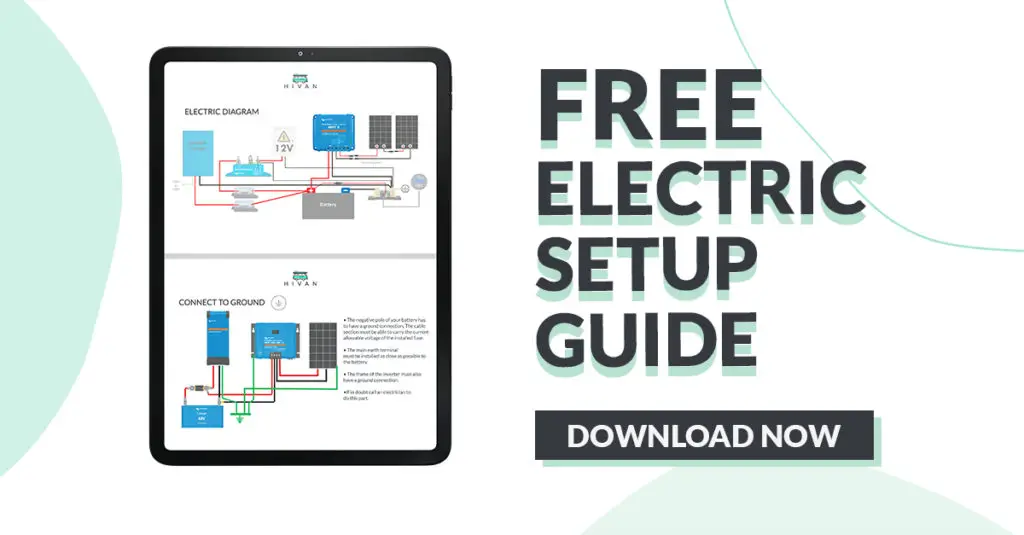 How Can You Save Money While Living in a Van?
You can save money while living in a van by eating out much less, setting a travel mileage limit each month, and installing a fridge to preserve your food, so you don't have to keep going to the grocery store. Also, look for free camping to keep your sleeping costs low.
Follow this step-by-step process to reduce your van life costs:
Find as many multipurpose items as possible. Road Trip USA has a list of must-have van life essentials for various occasions. You might not need all of them, but it's a good way of knowing what you DON'T need if something's not included on the list. You'd be impressed by how well you get by without modern amenities.
Search for free camping, shower tickets, and friends' houses for accommodations. Use Campendium to find places to park overnight wherever you're headed. This website has thousands of locations and reviews that let you know all about amenities, prices, safety, and more.
Install a 12V DC fridge to store food for a long time. The JoyTutus 12V Refrigerator is compact and has a 26-quart capacity. You can plug it into the aforementioned Renogy Solar Panel setup to keep your food cool. Having a fridge lets you reduce the number of times you have to visit the grocery store, saving plenty of time and money.
Think of it as a regular lifestyle; You wouldn't buy souvenirs at every stop in your hometown! It's very tempting to buy everything you see, especially if you visit national parks and fun attractions. However, you'll drain your bank account quickly if you're not careful. Consider creating a budget for 'Extra Expenses.'
---
Is Van Life Cheaper Than Renting?
Van life is cheaper than renting a house or apartment if you choose low-cost campgrounds and don't spend too much gas. High-end campgrounds can cost over $100 per night, which easily goes far over the cost of most rentals. However, you can find free or low-cost campsites to save 100% of your old rental payments.
Note: I lived and traveled out of a van for a little while and tracked the expenses along the way. My van was $15,000, the conversion was $2,200, and the monthly gas cost about $200. Groceries, phone bills, insurance, and everything else was relatively the same as living in an apartment.
---
Conclusion
Now that you know the broad price range of van life, you can decide whether or not it's right for you. Van life can be incredibly cheap if you park in free camping areas, use minimal conversions, and don't splurge on souvenirs. Conversion costs, groceries, gas, and accommodations are typically the most expensive factors.