Living in a van can be one of the most exciting experiences of your life; it allows you to explore fantastic locations and live autonomously. However, a little preparedness before setting off for such an epic journey is a must, especially when it comes down to filling up your water reserves.
You can fill up on water for free when living in a van. Using apps and RV campground directories is the preferable option. You can also find water in gas stations, national parks, and rest areas. In an emergency, grocery stores, commercial buildings, and laundromats' sinks are useful resources.
Check out the full list of resources to fill up on water for your van below.
---
Know Your Water System
Being prepared for any situation when living in a van is crucial. Before setting off for a journey, it is recommendable to stay somewhere you know well and live in the van for at least a week. This test will give you a good indication of how long your water tank will last.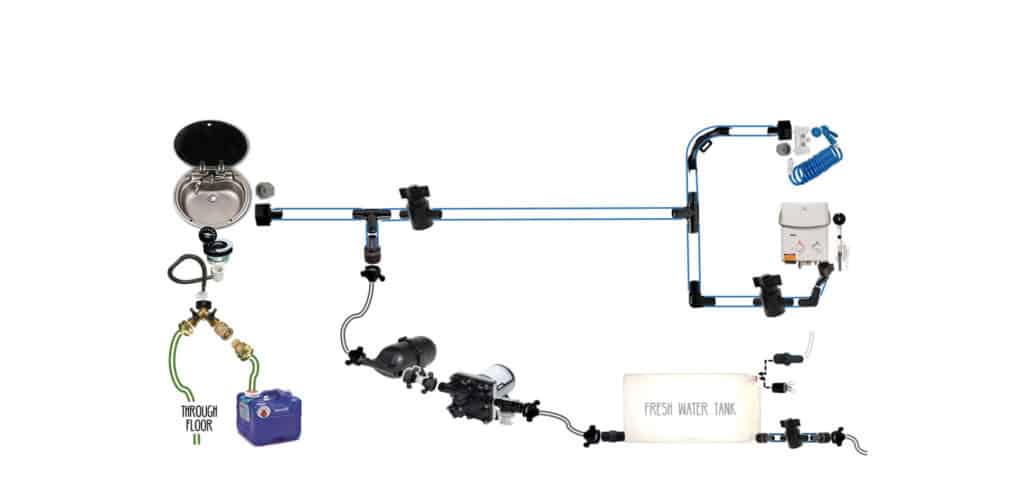 The two factors to consider for this estimation are:
What use do you do of the water
How big your tank is
This is important when you are on the road as it will tell you how long you have before you must stop to fill up on water. Knowing this in advance might help you refill before the water runs out.
Related Articles:
This Is How To Clean Camper Van Water Tank For Freshness
How to Fill Up on Water When Living in a Van
Do RV water pumps have a fuse? (Where is it?)
What Do You Use Your Water Tank For?
Depending on the type of van you have, many appliances run on your water system. For example, if you have an incorporated kitchen, you can expect the water to run out much quicker than if using it only for showering.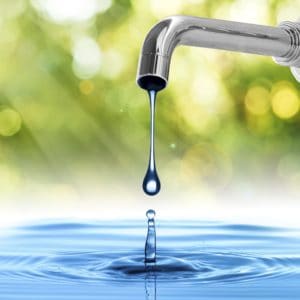 Create a complete list of your appliances. You can use the ones below as an indication, but it is always recommendable to check your vehicle's peculiarities. 
Related Articles: 
Can you use a stainless steel rv water tank
How to Keep a Campervan Water Tank from Freezing
How to Install a Water Tank Under a Van
How Long Does Your Water Tank Usually Last?
The water tank in a van can come in different measures. However, a 25 gallon (95 liters) will last between five and seven days as a reference. For smaller vans, a 13 gallon (50 liters) tank can last up to a week.
---
Consult One of the Many Online Resources
The best places to look for water are campsites and RV campgrounds. Of course, it might not be easy to know where the nearest one is located when traveling. That is where some apps, websites, and online directories can be useful.
Here are the best ones:
---
Consider Other Places Where to Find Water
If you are not within reach of a campsite and run out of water in your van, there are other solutions you could consider. These will give you the chance to find free water, but you might need to use Google Maps or ask locals for directions.
---
Collect Rainwater to be More Autonomous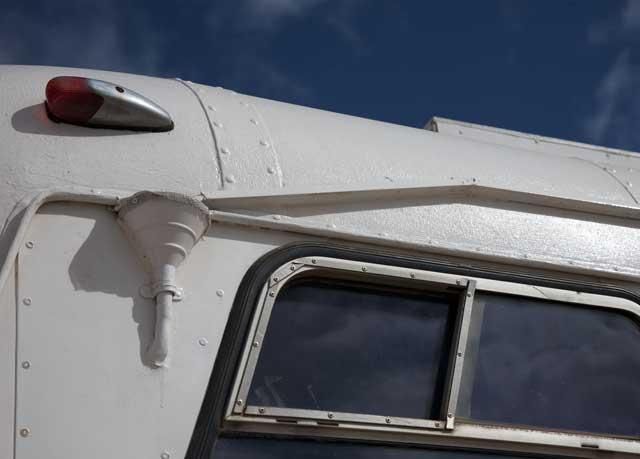 If you're in an area where it's often raining, this might be a great idea to install a system that will help you collect the rainwater. We made a complete guide here: Van Life Rainwater Collection: The Complete Guide
---
Use Filters to Drink Safely from any Water Sources
It is important to make sure that the water you're drinking isn't contaminated by any viruses or dangerous bacteries. You can use handy filters like LifeStraw that will simply purify the water you want to drink.
LifeStraw Personal Water Filter for Hiking
Removes bacteria & parasites: The microfiltration membrane removes 99.999999% of waterborne bacteria (including E. coli and salmonella) and 99.999% of waterborne parasites (including giardia and cryptosporidium)
If you make a purchase, you support Hi-van.com by allowing us to earn an affiliate commission (no added cost for you).
Related Article: Does LifeStraw Filter Out Viruses?
---
Stop at a Gas Station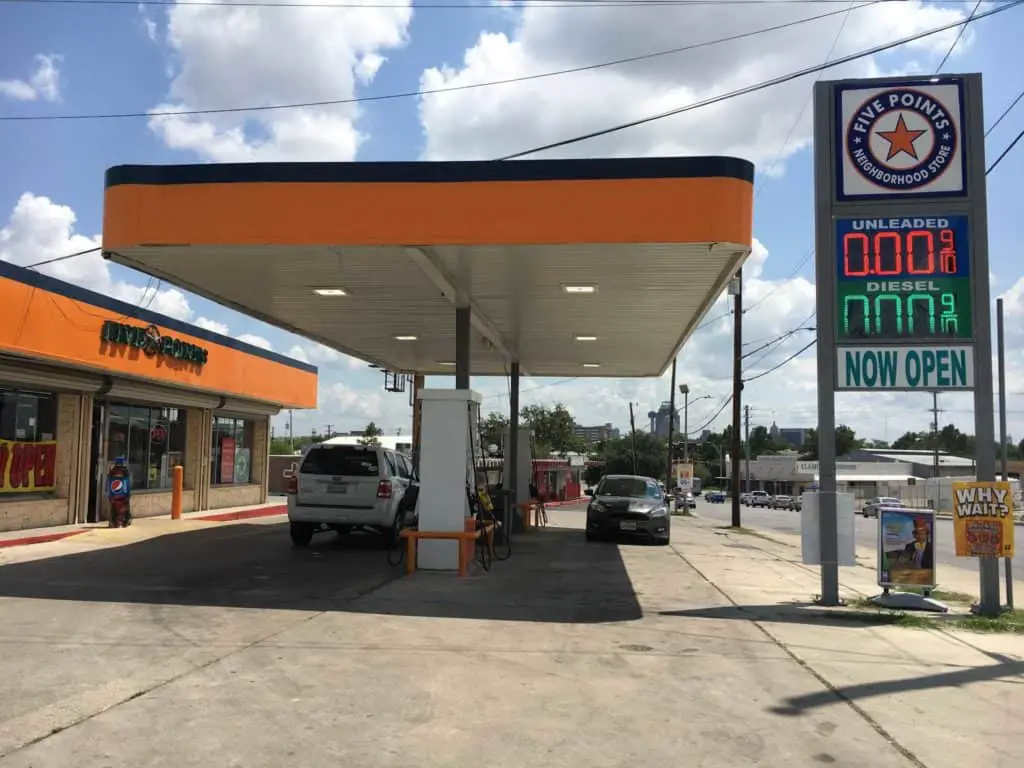 Gas stations often have a water tap available, commonly found next to the air pump. In some countries, they might ask you to pay a little fee to fill up your tank, while in others, you might be able to fill up for free if you have also paid for gas at the same station.
Check Out Rest Areas Highway Stops
Rest areas and highway stops are often furnished with a drinkable water tap. These are often marked by the international potable water symbol, ISO 7010 – E015. 
Try National and State Parks
Most national parks, state parks, and playgrounds have drinking water fountains. However, in this case, the challenge you might face is how to bring the water back to the van, since often the parking spaces will be far from it.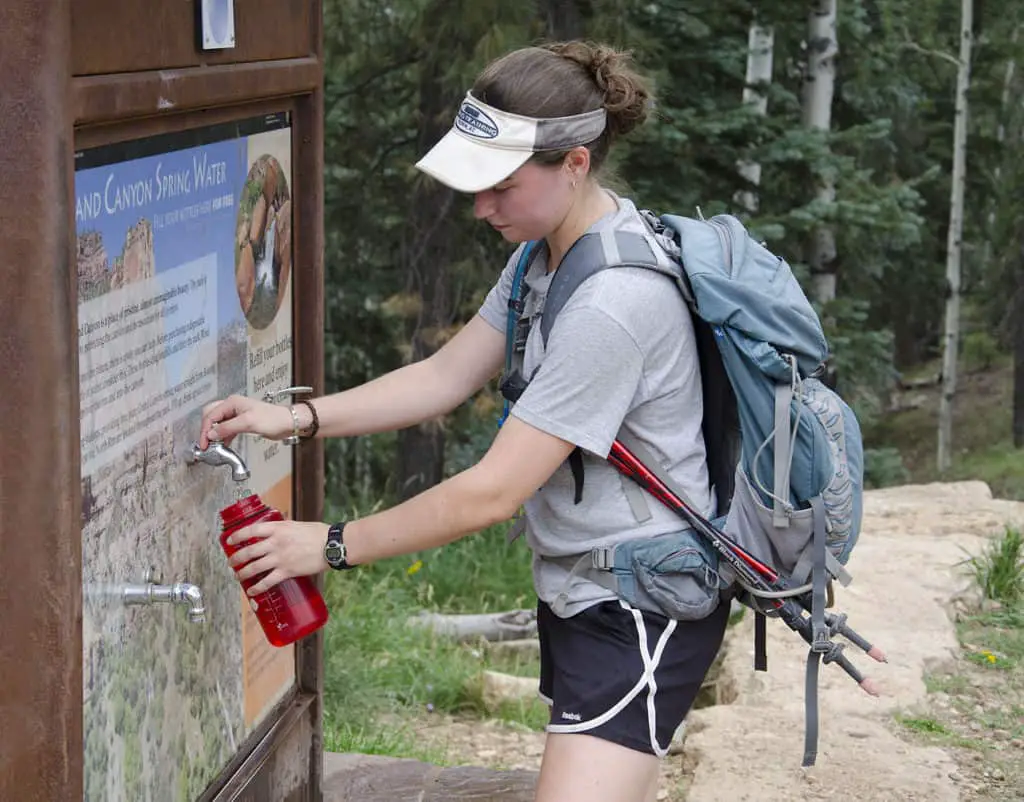 Also, the size of the tap might be an inconvenience. So, having water bottles or watering cans with you could help you transport the water. Alternatively, a hose will work too.
Related Article: Do RV Parks Charge for Water Usage? 
Visitor Centres Might Help You Find Information
Visitor centers might also have free potable water you could use. However, this is not as common as for parks and gas stations – which should be your first option!
---
Be Inventive to Find Emergency Water
Sometimes, it just happens that your tank is empty, and there are no campgrounds or parks nearby. If you find yourself in your situation and can't drive for much longer, some emergency solutions can come in your help. 
These might not be too difficult to find, but you are not likely to have any resources (maps, apps, etc.) that can guide you in the right direction. Keeping an eye out while driving for the right occasion is key!
Ask at Commercial Buildings
Some commercial buildings and businesses will have outdoor water taps. Of course, you will need to ask the owner if you can fill up the tank. However, the whole procedure can turn out to be quite easy – especially if you can park in front of the tap!
For better chances of success, stop at mechanics, car retailers, car washes, and scrap dealers. However, of course, you might try your luck with restaurants, gardens, and homeware stores. 
Check Out a Grocery Store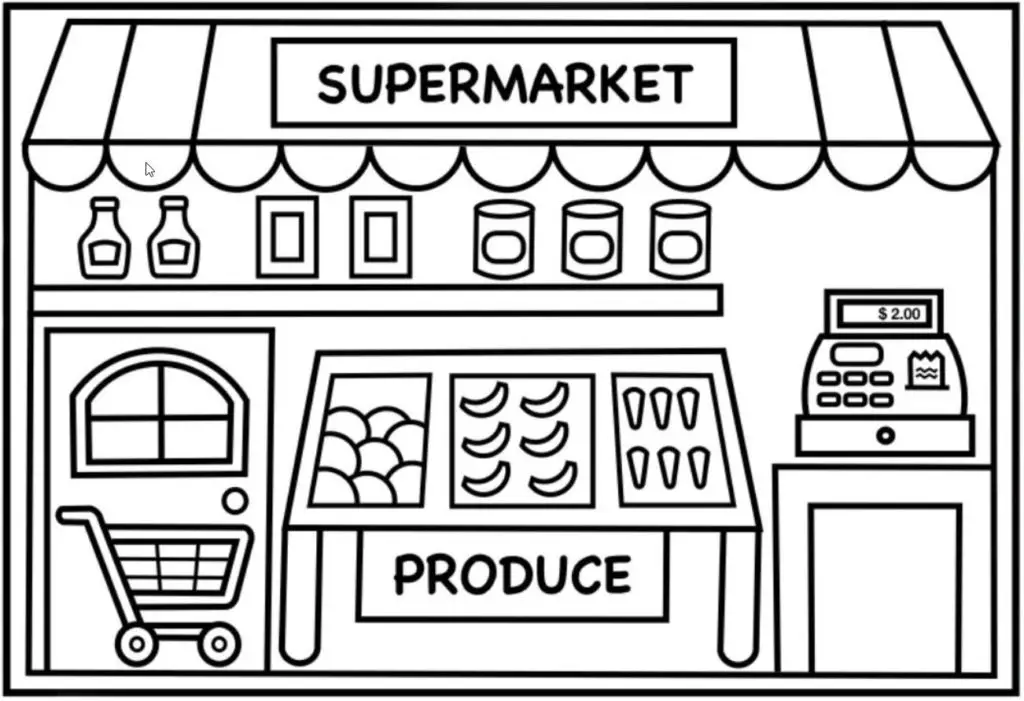 Some grocery stores will need taps to deal with day-to-day operations. In some cases, these taps might not be accessible with a van. However, in some cases, you might be able to access it and fill up water bottles or watering cans.
Find a Large Sink in Public Restrooms
Some restrooms might have a tap large enough for you to fill up your tank. But, not all public toilets and restrooms run on potable water, so you should check on its quality before filling your water tank.
Use Laundromats' Large Sinks
Laundromats are also a resource that you should not immediately disregard. They are often free to access and boast large sinks for clothes. These are ideal for filling up larger tanks in emergencies.
---
Ask a Local for Information
If you have tried most of the resources above and still can't find water, you will need to speak to a local in the nearest town or village. The chances are that they will be kind enough to let you fill up the van's water from their own sinks.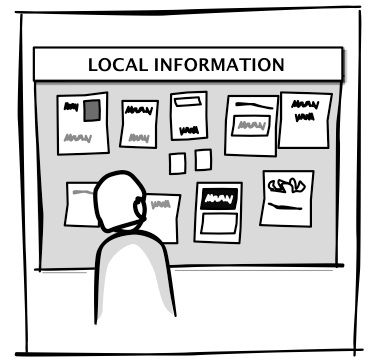 However, sometimes, they might just point you in the direction of a gas station or campsite that is not included on the map yet.
If you are too far from a town to drive there and need water, asking in private homes can represent the last resort. The owner is not likely to ask you for a fee, but you can still offer something as a "thank you!"
Ultimately, having a few water bottles with you can make the whole process much easier, as you are likely to find more places where to fill them up.
Naturally, you might not be able to make your water reserve last long by filling up five or size water bottles. However, this little help can help you have water for the night and start your search again in the morning!
Related Article: 7 Best Places to Get Water for Van Life (Cheap and Free)
---
Conclusion
When living in a van, running out of water can represent a major inconvenience that cannot be overlooked. Luckily, several countries around the world allow you to fill up on potable water for free – if you know where to find it. 
In any case, you should always travel with a few bottles of water as a backup and have all the resources you might need at hand. These include maps, apps, online directories, and websites. Of course, keeping the tank always filled up is the right approach to avoid emergencies.