RVs offer the freedom of having a family vacation at your own pace. You can take short breaks at any safe spot along the way, but longer ones might require an RV park for its water and power facilities. So, how much does that cost?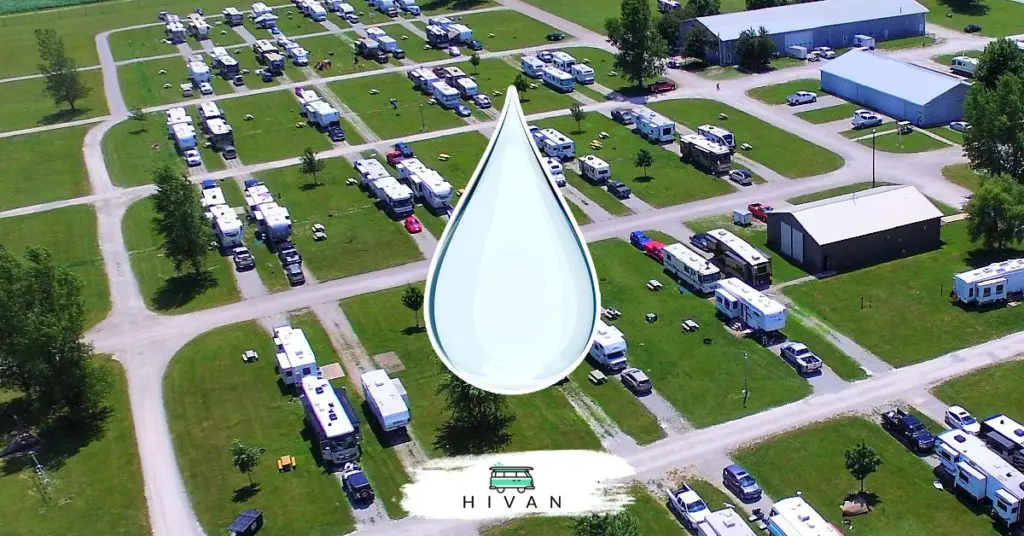 Most RV parks don't have specified rates for water usage. They have per-night packages including water, among other facilities like power, WiFi, cable TV, and sewer pumps. Basic ones with only power and water cost $30 – $35 per night, while some parks charge an extra fee for every member in the RV. 
Traveling in RVs, you can choose when to take a break and how long it needs to be. As for the "where," RV parks have you covered. In this article, I'll discuss how much they cost, the factors that impact rates, and the amenities you can find in them. 
---
Additional Water Usage Costs for RV Members or Pets
Most RV campgrounds or parks have a fixed rate per night. Additionally, there's often a variable rate for every person or pet living in the RV. The more people you have, the more RV park resources you'll use up, such as water, and the variable fees account for that. 
Fortunately, the per-person fees are pretty low, typically ranging between $3 to $10 depending on the type of RV park you're staying at. 
The fixed and variable rates for RV parks offering water resources can also vary depending on the location. Certain areas are drought-stricken, making water a more valuable resource, which can drive RV park prices up. 
Besides people and pets, bringing in an extra vehicle will also set you back by a couple more bucks as you'd use up the park's space for parking. 
If you're going on an RV vacation with several people or a large family, it might be worth researching the per-person rates of the RV parks you'll find along the way. The more breaks you take, the more that cost adds up, and it's worth a thought if you've got lots of people and pets in the RV.
---
How Much Do Dry RV Parks Cost?
The cost of an overnight stay in an RV park depends on the variety and quality of facilities you're getting. Ones with only water and power are considered basic, but some don't even offer any water, and they're referred to as "Dry RV Parks." So, how much do those cost? 
Dry RV parks cost around $15 to $20. However, some factors can drive up those prices for some dry campgrounds. For instance, if it's near a popular public attraction, it can cost more. Besides, you're mostly paying for the space and an environment that supports RV camping. 
RV parks with basic amenities like water usage cost about $35/night, while dry campsites cost $15 on average. Hence, the water facilities in an RV park alone roughly cost $20 per night.
---
The More You Pay, the More You Get
In the United States, the market size of the campground and RV park sector was estimated at $7.58 billion in 2021. Such a big market obviously has the right RV parks for all sorts of guests, including everything from the bare minimum to complete luxury with no compromises.  
Water usage is only one of the numerous facilities you can get in different types of RV parks. 
No matter what trip you plan, you'll find various kinds of RV campground sites along the way. Some will be pretty primitive, while others will be fully decked-out luxurious campsites. 
If you're really looking to get VIP treatment in an RV park after hours of driving, you'll want to book one of those luxury campgrounds. These can have several facilities like AC or heating, power, water, refrigerator, TV, washer and dryer, plumbing, and cooking appliances and setups.  
Paying up to $150 per night for one of these RV parks, you'll possibly get more comfortable than your own home. Although, the cost is about 3 to 5 times as much as a campground site with the necessary resources like water and electricity. 
If that's within your budget, feel free to treat yourself and your family with it! 
However, if you're spending that much, you might as well consider spending the night at a resort. The RV can get parked outside while you enjoy all of the above facilities in a reasonably comfortable room. 
Unless you prefer the RV life on your vacations, a resort is an excellent alternative to luxury RV parks.
What To Do if Your RV Park Doesn't Have Water Facilities
Road trips aren't always going to be convenient. Sometimes, you might desperately need a break but just can't seem to find a decent RV park with the necessary facilities like a shower or laundry. 
Or, you might just be on a tight budget. In that case, how can you meet your water needs?  
If you're staying at a dry or rustic RV park with no water usage facilities like a shower house, your best bet is to contact nearby hotels to seek paid access to their facilities for showering or laundry. 
Resorts generally offer their laundry or showering facilities for a pretty affordable fee, which means you can save up on your RV campground fees by sticking to dry parks. Even if you had a bigger budget but couldn't find anything but a primitive RV park, this solution will come in handy.
However, while most hotels can accommodate your water-related needs for a small fee, your first choice should be to look for an RV park that at least offers necessities like power and water. That's because sometimes, a primitive campground might not have any resorts or hotels nearby. 
Some RV campgrounds in the forest might not even have garbage disposal services. 
---
Conclusion
RV campground sites are your "checkpoints" when you're on a vacation with the family. They come in all shapes and sizes and can vastly vary in terms of the facilities they offer. Most of them include electricity and water as basic needs to take a break from your journey, while more luxurious ones offer any amenity you can think of. 
It all comes in a per-night package, and the prices change significantly depending upon the type of RV park you stop at. In this article, I've covered all you need to know about it. Have a great trip!