Running water and showers are some of the luxuries you have when traveling in an RV. However, if your water pump suddenly stops working, you are going to be upset. It's important to know where your water pump's fuse is if you need to fix it unexpectedly. If your van was custom built by the previous owner, she/he should have organized its electrical system with a fuse box. Most of the time, this box is located near the battery or inverter.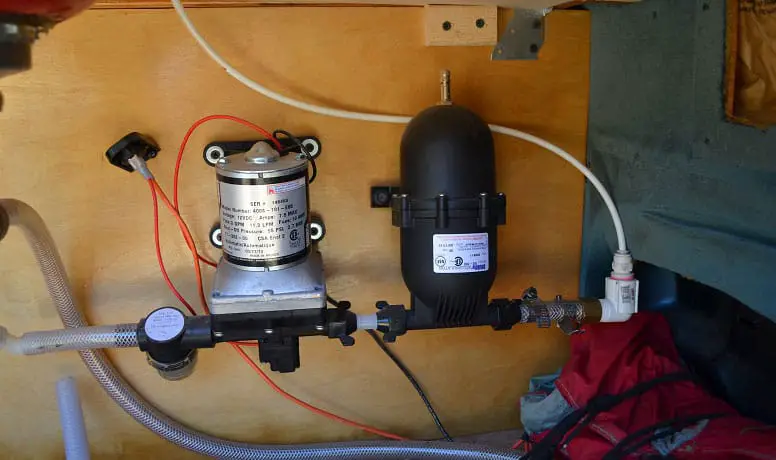 RV water pumps have a fuse that is located in the camper's electrical compartment. If the fuse is blown, your water pump will cease to work. Therefore, it is crucial to understand how to check the fuse to see if it is working. 
The rest of this article will cover where to find your RV's electrical compartment, how to check if your fuse is blown, and other helpful information about your water pump.
Where Is the Water Pump's Fuse in My RV?
The fuse for the water pump is located in the electrical compartment of your RV. Electrical compartments are found most commonly on the wall of your RV near the floor or in an exterior storage compartment. They may also be in hidden areas such as under the refrigerator or inside cabinets. 
The location in your RV will vary based on the make and model you have, so it is essential to do research for your specific camper.
Find this content useful 🙂 ?
Subscribe to our Newsletter and get a free Solar Electric Diagram + shopping list.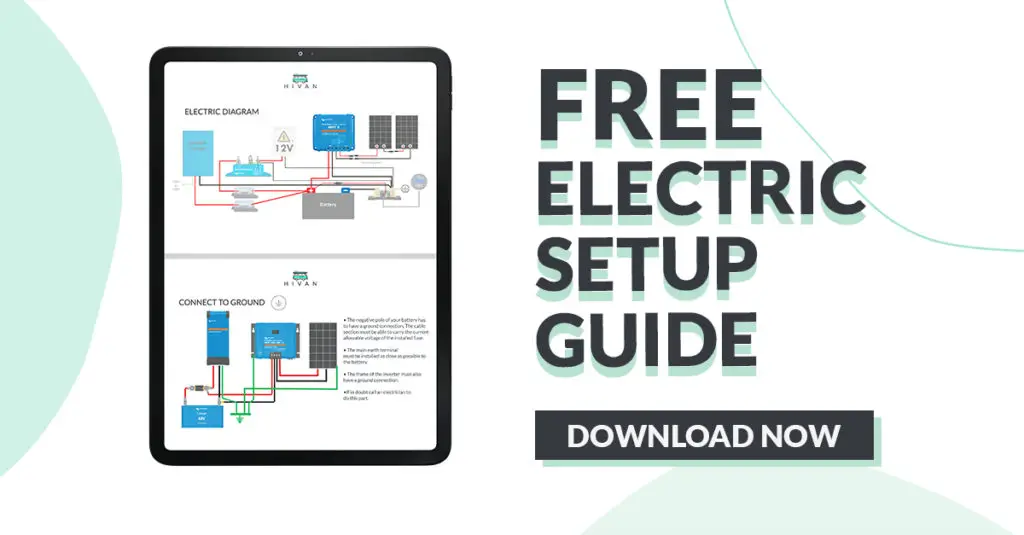 How Do I Check the Water Pump's Fuse?
You can check the water pump's fuse by locating the fuses within the electrical compartment. They're usually found in the same area as the circuit breaker. Some campers have the fuses labeled by function, while others are unlabeled, so check each fuse to see which one corresponds with each feature. 
To check your fuses, you will need a circuit test light. The steps are as follows: 
Locate the water pump's fuse in the electrical compartment.
Connect the clamp on the test light to a ground source (most commonly a metal surface).
Touch the probe on the light to the side of the fuse. 
The test light should illuminate on both sides of the fuse. 
If the test light does not illuminate, your fuse is blown.
If your fuse is blown, you will need to replace it to continue using your water pump normally. Of course, you'll want to replace it with a fuse of the same amperage.
Other Reasons Why Your Water Pump Stops Working
If you've replaced the fuse but your water pump is still not working, there are a few other things for you to check. 
Manual Errors
Before doing any electrical work, you'll want to check the basics of your water tank. First, does it have enough water, or is it draining water? Are the water lines properly connected? It may seem silly to check, but it is better to cover all your bases before doing any intensive work on the RV. 
Water Pump Switches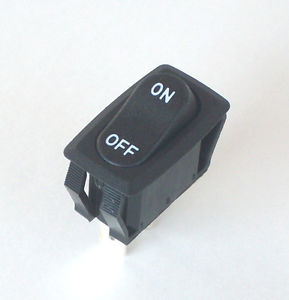 Double-check that your water pump switch is on. It may seem obvious, but it can easily be overlooked as some RVs have more than one switch. Find your RVs master control switch, which controls several different features of your RV.
If your switch is on and your water pump still does not work, it could be an issue with the switch itself. You can remove the switch from its panel to check the wiring. Also, you can use the test light used to check the fuses to check the wires as well. 
If only one side is receiving the power, you need to replace the switch. You can find replacement switches in online stores. 
Water Pump Wiring
If your water pump still does not work after checking the switches, it could be an issue with the wiring to the actual pump. To check this, you will need to locate the pump and check to see any visible issues with the wiring. This could be a loose or a broken wire. 
If there are issues with the wire, either repair it yourself or hire a professional. It may be best to take it to an automotive electrician and have them repair it if you're not familiar with electrical work yourself.
Replacing the Water Pump
If your water pump is not working after checking all these components, it may be time to replace the pump. Some features to consider when choosing a pump are as follows:
Voltage
Gallons per minute pumped
Water flow
Size
Which Water Pump Should I Choose for my RV?
Water pump brands such as Shurflo, Aquatec, and Flojet are excellent options for your RV. Of course, you must read your owner's manual to determine which water pump is the most suitable for your RV.
Out of the three, I like the Shurflo water pump best for many reasons, which I'll discuss below.
Shurflo
Shurflo is one of the top water pump brands and has an excellent reputation. The company has been making water pumps since the 70s and has its fair share of fans. They update their model every few years to make it better than the last iteration. It also is very quiet, making it a good choice for those who don't want to deal with the noise of a water pump. 
The Pentair Shurflo Pump 4008 is an excellent option for many kinds of campers. They are very commonly used in campers around the world. It has a water flow rate of 3 gallons (11.36 liters) per minute and can be run dry. It also is very affordable, making it a great choice for new campers. 
If you'd like a slightly upgraded experience, the Pentair Shurflo 4048 has a maximum water flow rate of 4 gallons (15.14 liters) per minute. The tradeoff for higher water output is a higher amperage, which may not be compatible with all campers. 
Conclusion
RV water pumps have a fuse that is located within the electrical compartment of your camper. If a fuse is blown, it can make your water pump stop working, so it is important to make sure you replace it. Take good care of the electrical components in your camper, and you are sure to enjoy your adventures for years to come.