Hi-van is supported by its audience. When you purchase using our links, we may earn an affiliate commission (no added cost to you). Learn more
Road trips and living in vans or trailers are the new trends on Instagram that tempt everybody to give it a shot at least once in life. If you're also into it, you may wonder which one is better, van life or travel trailer?
Van life is better for those who go on journeys and adventures, moving around a lot. That's because everything is packed in one place and the vehicle is more compact, giving you more flexibility for parking and driving. But if you don't move around much, a travel trailer would be better. 
Keep reading the rest of this article to learn more about the differences between van life and travel trailers to make a wise choice. I'll take a look at the advantages of each one over the other to make their comparison easier for you. 
---
Van Life Advantages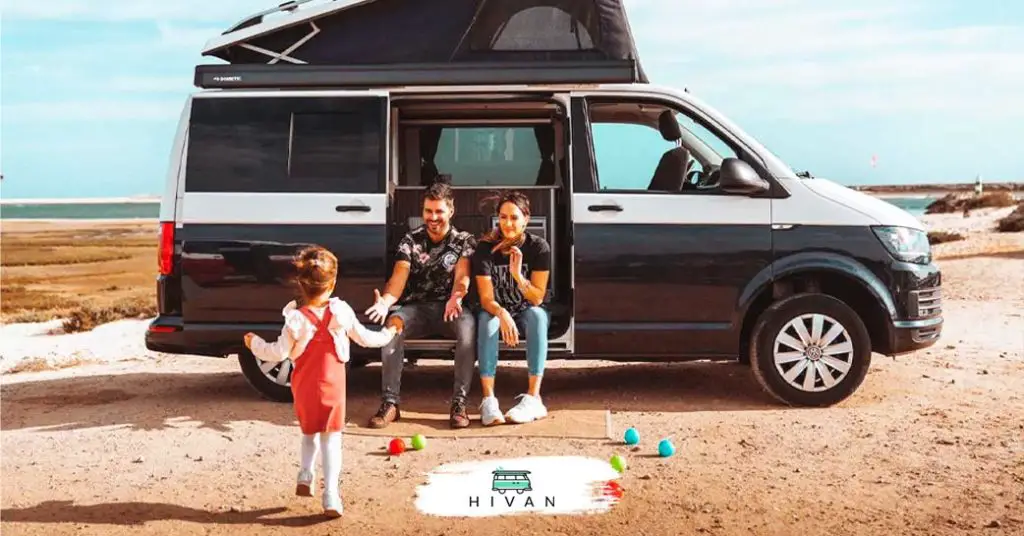 No Towing Needed
The first advantage of van life over travel trailers is that you don't need to tow a caravan behind you. You have everything you need in a single-vehicle, and it's much easier to drive it around.
Not all people are so great at driving to have the confidence of towing a hefty caravan everywhere. If you know it would be too much stress for you (reasonably), you might be better off with a van. 
Faster Preparation
In general, it's easier and quicker to set up a camper van rather than a travel trailer. Imagine you're in a hurry and have to leave a place quickly; there's no need to get out of the car and set up an extra vehicle. You just start the van and drive ahead. 
It's Already Warm
Another advantage of vans over trailers is that the warm air from the cab usually warms up the interior. On the other hand, when you get into the caravan after a long drive, you'll find it cold and have to heat it first. 
Cheaper on the Ferry and Toll Road
This one is especially important for those who travel a lot. If you know you'll have lots of ferry crossings on your journey, a camper van would be much cheaper than a caravan in tow. In addition, a camper van will cost you less on the toll road than a trailer with a towed caravan. 
More Payload 
This one is a huge advantage. An entry-level camper van can have something around 500 kg (1100 lbs) of payload, allowing you to pack whatever you need without being worried about it. On the other hand, a similar-level trailer may have a payload of 160 kg (352 lbs), which is far less.
Better for Wild Camping
Camping in the wild can be much easier with a van since it's more compact in comparison to a travel trailer. You easily fit in most places, find nice spots to stay, and don't get stressed about turning a caravan around or getting stuck somewhere. 
More Flexibility
Generally, traveling around on a camper van gives you more flexibility, and you'll have more freedom to head in any direction you want at any moment. But with a travel trailer, you should set up first, hitch the caravan, or worry about whether you can get it past certain routes or not.
You'll have more flexibility at home, too. You'll probably have no problem parking a camper van on your home drive while parking a caravan outside the home isn't possible in most places.
Easy Access to Utilities
In a camper van, you'll always have access to the bed, kitchen, or toilet at any moment. But with a travel trailer, you'll only have access to such utilities only if you're towing your caravan. Should you decide to detach it somewhere and go to the city in your car, you'll have to go back to the caravan for the night. 
---
Travel Trailer Advantages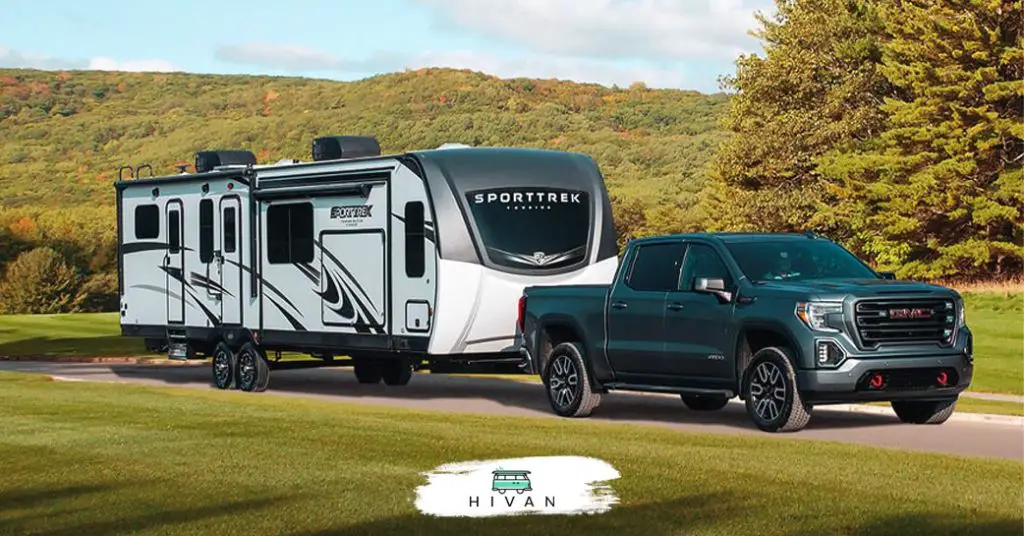 Separated Spaces 
With a travel trailer, you'll have separated spaces for driving and relaxing. So, after a long day driving around, you can step into the trailer to have a meal or get some rest. It makes you feel at home! 
Additionally, you don't have to drag the trailer around with you wherever you go. You can always leave your caravan behind and drive your car to the city for shopping or other things. 
And since they're separate, you can change either the car or the caravan whenever you need to. For example, if your family expands and you need a larger space, you can get a larger van without having to change the car.
Better Driving Experience
Despite the stress, you may feel about the tow-behind caravan, driving a travel trailer is more comfortable than a van. That's because you're driving your own car—a regular car, not a commercial car. It's generally quieter, smoother, and you're lower down. 
Lots of Space
Obviously, you'll have more space in travel trailers to move around and stretch out to relax. It's not like a camper van where you always have to watch out not to hit the roof or knock something over. You can easily stand tall in a caravan and walk around it. 
Better Insulation 
Today, most caravans are like coach-built motorhomes, They have walls and roofs insulated by their manufacturers. So, they're warmer and cost less to heat up. But with vans, you should usually pay someone to insulate them for you. 
Cheaper Maintenance 
A caravan (considered in isolation) is much cheaper to maintain compared to a van because it doesn't have an engine. It's also true about those who have a van as well as a regular car. And if you're not a full-time van lifer, you don't drive it around that much, which means less wear and tear. 
A Three-Way Fridge
Generally, most travel trailers have a three-way fridge that can be paired with LP gas, mains electricity (on a site), or 12 volts (while being towed). The compressor fridges—found on vans—work on power or solar energy and can drain the battery. 
Security
With a van, you have to keep all your valuable stuff in your camper van, and you may worry about leaving it behind in a parking lot. But with a caravan, you can always just pack up the valuable things like your laptop with you, leave the caravan behind, and drive in your car.
More articles about security here:
Is living in a van dangerous? A safety guide for newbies
Picking an RV sway bar: The essential buyer's guide

More articles about trailers here:
5 Things That Make a Good Off-Road Trailer
How To Add Shocks To A Travel Trailer (Simple Guide)
---
Final Thoughts 
There you have it! The advantages of both vans and travel trailers are to help you make a more informed decision. The choice is ultimately up to you because everybody has their own priorities and needs. So, think carefully about it and pick what best suits your preferences.$
Find this content useful 🙂 ?
Subscribe to our Newsletter and get a free Solar Electric Diagram + shopping list.