Van Life sounds adventurous and exciting. The photos on social media encourage us to sell out and start living in a van. But if you're over 50 and want to hop into a vehicle for life, there are some crucial things you need to know.
Don't let your financial and medical needs get in the way of your van life dream. Do your homework before you start investing and ask for help from other van lifers. If you plan realistically and live within your means, it's very much possible for someone over 50 to enjoy van life.
Much preparation is needed to live in a van because it's not a picnic. Read on to learn essential tips for senior van lifers.
Pick the Perfect Van for YOU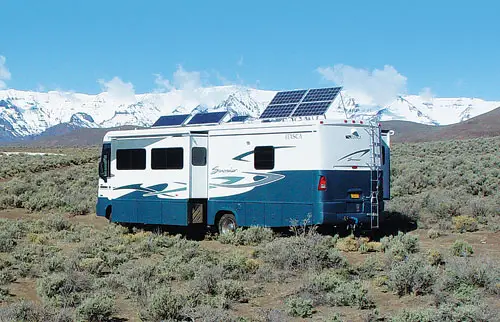 As a senior person, you may have specific needs that need to be taken care of. When choosing a van for your next adventure, make sure to clearly know what you want out of it and consider your options accordingly.
To narrow down your choices, figure out your budget for the ride. You don't have to get a 4×4 Mercedes Sprinter Van with all kinds of features. Van life can be really economical, and you can easily get by with a cheaper vehicle having a simpler build.
Next, you'll need to do your homework. Do you plan on doing van life full-time or part-time? Where do you want to use your vehicle? Are you solo, or do you have a partner? What's your height? What gear do you want to keep in the van, if any? These questions influence your vehicle choice, and answering them will help you pick the best ride for yourself.
Ask for Help
When you're living in a van, problems will arise. At times, you will feel frustrated, stuck, and helpless. Even before beginning your van life, there are so many considerations that anybody would feel overwhelmed or even scared. Since we've all been there, wouldn't it be best to ask for help from those who've gone through the things you face now?
The good news is that van lifers love to help each other. Nothing makes a van dweller happier than assisting another person to start their van life journey. There are online communities like Cheap RV Living and /r/vandwellers with thousands of van lifers ready to answer your question and guide you in the right direction.
Apart from forums, there are several YouTube channels of people who've been living in a van for decades. Learning from the experts' experience and engaging with other van lifers will go a long way in ensuring you start on the right foot.
Live Within Your Means
Finance is the biggest factor preventing many adults from living the van life. They are willing and enthusiastic to go for it but are held back by the lack of knowledge about van life costs. The truth is that living in a van can be very cheap. All you have to do is research properly and be slightly stingy until the hang of it.
As a senior, you may not have a lot of money for traveling or adventures, especially if you rely on a pension. In that case, you need to do your best to save as much money as possible. We've already discussed buying a simple van, but you should look for ways to save more money. For example, many campsites allow you to camp for 14 days per month for free, which means you can save the rent you would pay for staying in RV parks.
Don't Obsess Over Your Medical Needs
After money, the second biggest scare factor for seniors is medical conditions. People worry that they'll fall sick or have a medical emergency, and there won't be any hospitals around. That is not true. Medical facilities are everywhere, and you shouldn't let your medical needs hold you back from jumping into an RV.
I'm not belittling any conditions you may be suffering from. As we discussed initially, you probably have certain needs that need to be taken into account. But if you can live with your condition at home, trust me, you will do fine in a van. Just be prepared.
As for health insurance, it's a complicated topic. Cheap RV Living YouTube channel has a great video covering several health insurance options if you have a low income. Check it out here:
Keep Your Adventures Short
When you think of van life, you conjure up images of waking up to beautiful landscapes and visiting unique places in your mobile home. But short adventures, as opposed to longer ones, have a couple of advantages.
First, you get to know yourself. You realize how much and what your body can handle. Of course, it all depends on how you've been living until now. If you've had a healthy lifestyle, you may not have to worry too much about health. But if you have health issues, and you're too exhausted by the end of the day, you can even fall sick. 
Second, short trips are also light on your pocket. You pay less for gas, parking, and other stuff. Keeping your adventures small is in line with point #3.
Feel free to go for a long interstate trip when you feel like you have enough money and can handle the journey.
Consider Your Toilet Options
As a senior, having a reliable toilet option is important because holding in for too long too often is not good for your health. Usually, it's easy to find a bathroom near your place. Public toilets are everywhere, from McDonald's to gas stations.
You can also invest in a portable toilet if finding bathrooms is becoming somewhat of an issue. I recommend the SereneLife Outdoor Portable Toilet. It's cheap, chemical-based, and doesn't leak. It has a capacity of 3.2 gallons of clean water, and you can flush more than 50 times. The waste tank has a capacity of 5.3 gallons.
Remember the Negatives Too
Search #vanlife on social media, and you'll find glamorous photos of people enjoying the sunset or visiting amazing places. But it's not all fun and games; living in a van has its challenges, and it can be very stressful at times.
For example, you may have a hard time staying clean, so be prepared to stink every now and then. You'll also have limited space, which means you may not be able to carry everything you need for every place you visit. And the biggest concern will be your van. It can break down unexpectedly, and you don't have the option of fixing it later. So you must have an emergency fund for these unexpected expenses (and there'll be quite a lot of them).
Final Thoughts
If you want to live in a van, you need to be ready to face new challenges and difficulties regularly. It can be stressful at times, but the freedom you gain is worth the effort. For people over 50, the thought of living in a van can be daunting, but it's not that difficult to get into it. And if you get started on the right foot, you'll have fewer problems than if you were to sell out without doing your homework.
The tips we've discussed are essential to van life. You need to ask yourself various questions to figure out the best approach to this adventure for you.