RV clubs are organizations that help people, who share a passion for RVing, to connect and make new relationships. They help RV enthusiasts to save money on camping products, supplies, and fees.
If you're a single senior, an RV club will help you experience incredible adventures and stunning landscapes. You'll also have opportunities to meet like-minded people and make new friends. In this article, we'll discuss some of the best RV clubs that you can join as a senior.
It's important to note that the clubs discussed below aren't exclusively for seniors as they welcome everyone who wants to join them. We have selected these because of the services they offer, which will be valuable for you as a single senior.
Best RV Clubs for Single Seniors
Here's a list of RV clubs that you can join as a single senior.
1. Escapees RV Club
Escapees RV Club is a community-based RV club for single seniors that brings like-minded people together from different places and backgrounds.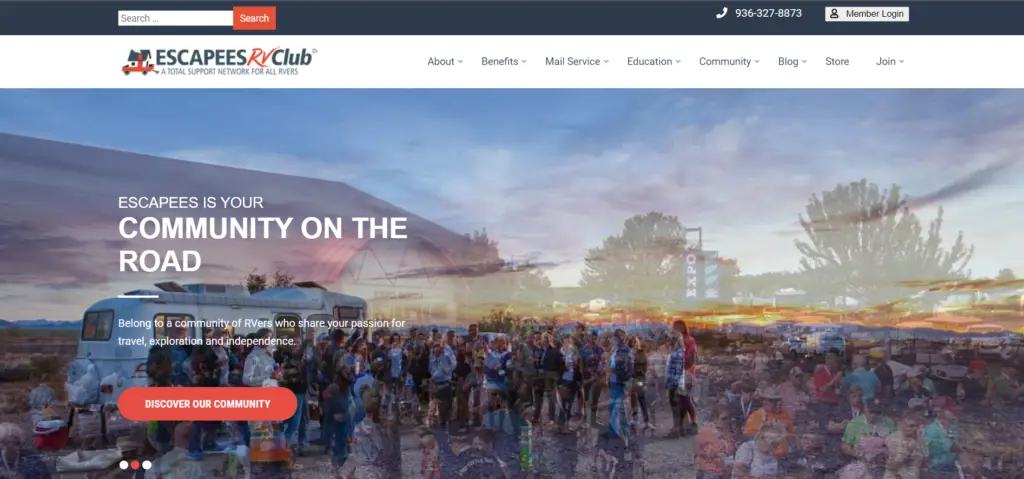 It offers discounts, just like other RV clubs, but it hosts a range of activities, events, seminars, and hobby-based meet-ups throughout the year.
These regionally-based gatherings usually take place on a weekly basis and provide you with excellent networking opportunities. It's especially useful for single seniors who want to stay on the road to spend most of their time.
You can also subscribe to the Escapees magazine, get a private virtual mailbox, participate in different educational courses, sign up for roadside assistance, and get discounts on a range of campsites.
2. Harvest Hosts
Harvest Hosts is a highly underrated RV club, which makes for a perfect option for seniors who enjoy a glass of wine or beer from time to time. This RV club offers more than 4,000 camping locations all across the country, which includes farms, distilleries, breweries, and wineries.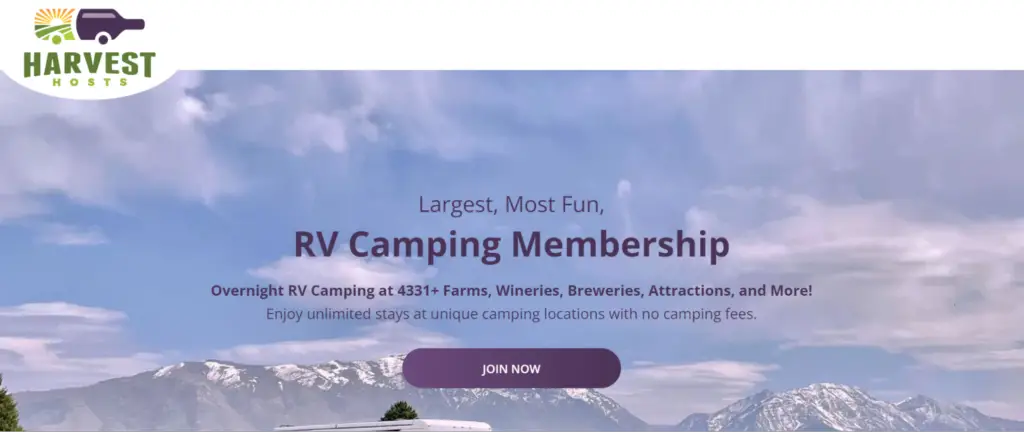 No other club in the country offers such a unique camping experience. The best thing about this RV club is that its membership comes with a 100 percent money-back guarantee. If you, for some reason, don't want to continue with your membership, you can cancel it anytime.
Harvest Hosts accepts all RV classes and 90 percent of its locations are pet-friendly. Additionally, you can download the Harvest Hosts smartphone app, available for both iOS and Android.
The biggest benefit of this RV club for single seniors is that it allows them to meet interesting people from across the world. You can make lasting friendships with like-minded people, including both hosts and other members.
3. Passport America
Passport America is another popular RV club in the United States for single seniors. It offers a wide range of discounts (up to 50 percent) against more than 1,200 quality campsites across the country.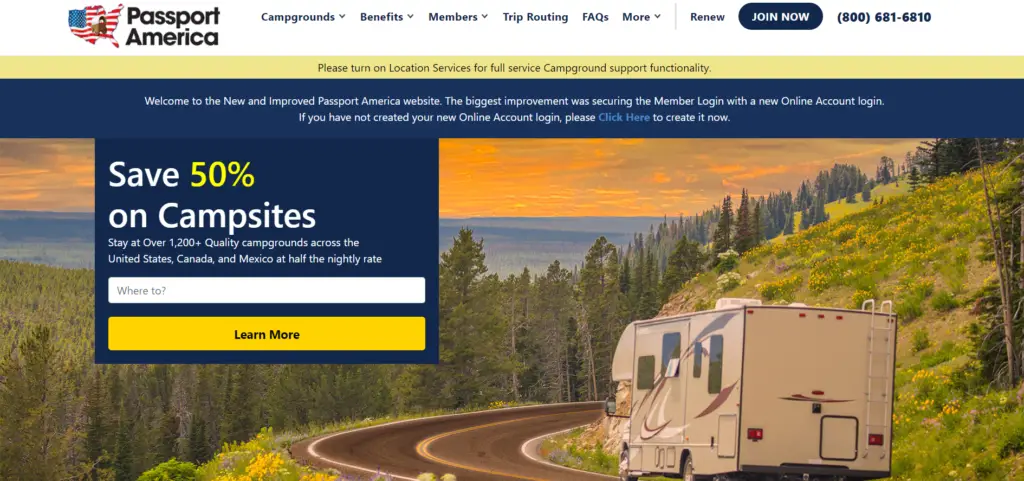 The organization even covers some campgrounds located in Mexico and Canada, which means you can also enjoy international travel. 
Another great feature of this RV club is that it offers a dedicated application that you can use to find a campground that suits you the best and plan out your trip.
It'll allow you to explore new places and meet new people while you're on the road. You'll have tons of opportunities to make new friends and valuable connections and create everlasting memories.
4. Good Sam Club
Good Sam Club is another popular RV club that you can join as a single senior. It's an affordable club that covers more than 2,000 campgrounds across the country. It offers discounts on all the campgrounds it covers, along with Gander RV, Camping World retail stores, Autio, and Pilot Flying J.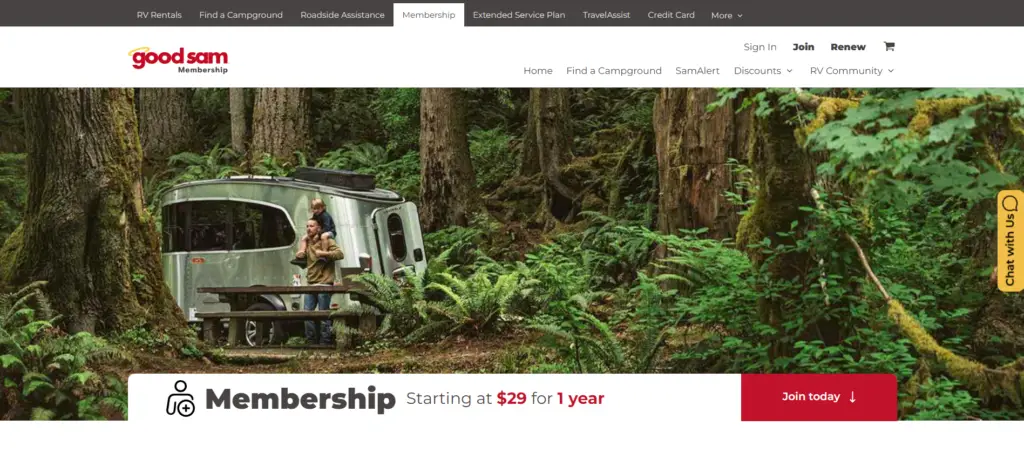 Additionally, Good Sam Club has over two million members, which means you'll find tons of opportunities to meet new people and make friends. The club also offers options for roadside assistance and additional emergency coverage to its members.
5. KOA
KOA is one of the oldest community-based campground networks in the RV club industry. It covers a vast range of campgrounds across the country, especially the ones located in metropolitan areas.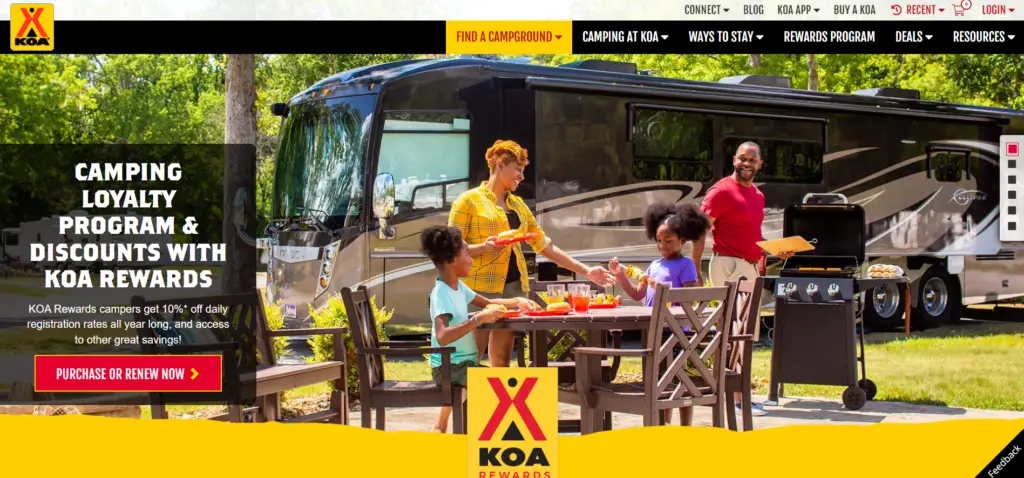 It makes KOA an excellent RV club for single seniors as you can plan trips to campgrounds in areas where your relatives and loved ones live. In fact, you can use the services that KOA offers to go to cities where your relatives are in order to visit them easily.
While the services of KOA are more expensive than most RV clubs, it allows you to visit the highest quality parks in the United States. You'll find all types of amenities in these camping grounds that you need for a comfortable and enjoyable stay.
The community of this RV club is also very large. You can easily find people who share the same interests as you to make new friends.
Another great feature of this RV club is that it allows you to earn rewards by paying for your registration fee, reserving your stay online, participating in events, and planning long stays. You can then use reward points you earned as an alternative to cash to pay for your future stays.
6. Thousand Trails Club
The Thousand Trails Club covers a vast array of RV campgrounds and parks across the country. Almost all the camping grounds it covers are fully equipped with sewer hookups, shore power supplies, electricity, picnic tables, and BBQ fire pits.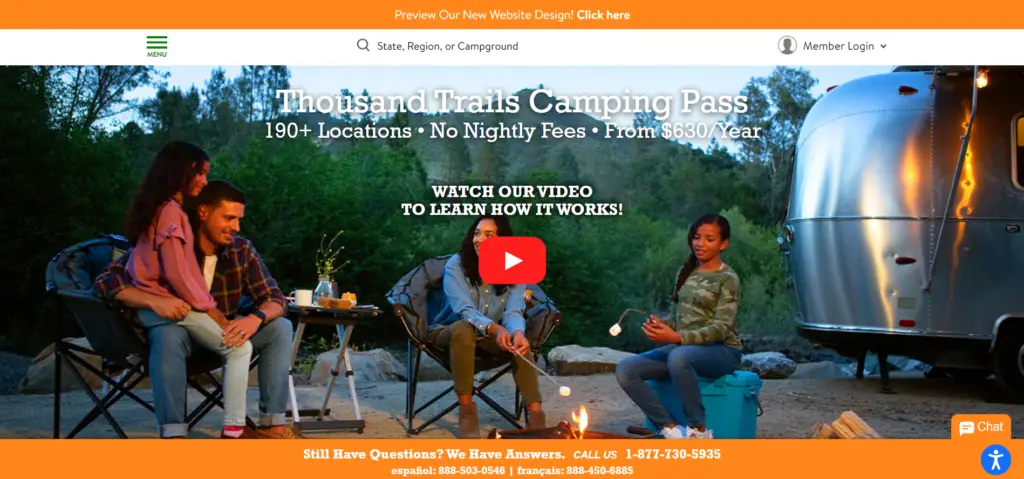 The club also offers rental options, such as cottages, cabins, yurts, and small houses for people to stay in. Additionally, the club also hosts several events where you can meet other RV enthusiasts and make new connections. 
You can go through TrailBlazer Magazine to find out about all the events that the club has plans to host.
Final Words
Joining an RV club is an excellent way to make your life as a single senior more enjoyable and exciting. It allows you to explore new places and meet new people to make valued connections and friends.
We hope this guide will help you find an RV club for a single senior that suits your style and preferences the best.
Here are some of my favorite van life essentials:
Thank you for reading this article. I hope you found it helpful as you're experiencing your life on the road. Here are some tools and gadgets I use on a daily basis that made my van life a lot easier. I hope you'll also find them as useful as me. These are affiliate links, so if you do decide to purchase any of them, I'll earn a commission.
But in all honesty, these are the exact tools that I use and recommend to everyone, even my closest friends and family.
Kitchen: I'm cooking a lot and I've finally found my perfect cookware set: The Magma Cookware 10 Pcs that you can nests and store in less than 1/2 cubic foot of cabinet space is really handy. Since I'm also spending a lot of time working at my desk, I use my favorite coffee mug from Yeti. For more, check my list of kitchen accessories I can't live without.
Outdoor: Even though I'm spending a lot of time in my van working, I do enjoy getting out and explore my ever-changing neighborhood. This sometimes requires me to take my portable solar battery with me. And when I just want to chill outside and take a nap, I use the Winner Outfitters Hammock.
Clean/Tidy: Space is precious and therefore I used these heavy-duty storage bins from Homs to store my material. They're robust and you can stack them together. Regarding showering, I like to use this portable solar shower from Advanced Elements when it's hot outside.
To see all of my most up-to-date recommendations about van life, check out this resource that I made for you!