Hi-van is supported by its audience. When you purchase using our links, we may earn an affiliate commission (no added cost to you). Learn more
If you recently bought a turnkey campervan or converted your own vehicle into a campervan, you might be tempted to buy regular old car insurance for it. However, purchasing standard car insurance will usually leave you with some gaps in coverage that can end up costing you a lot of money.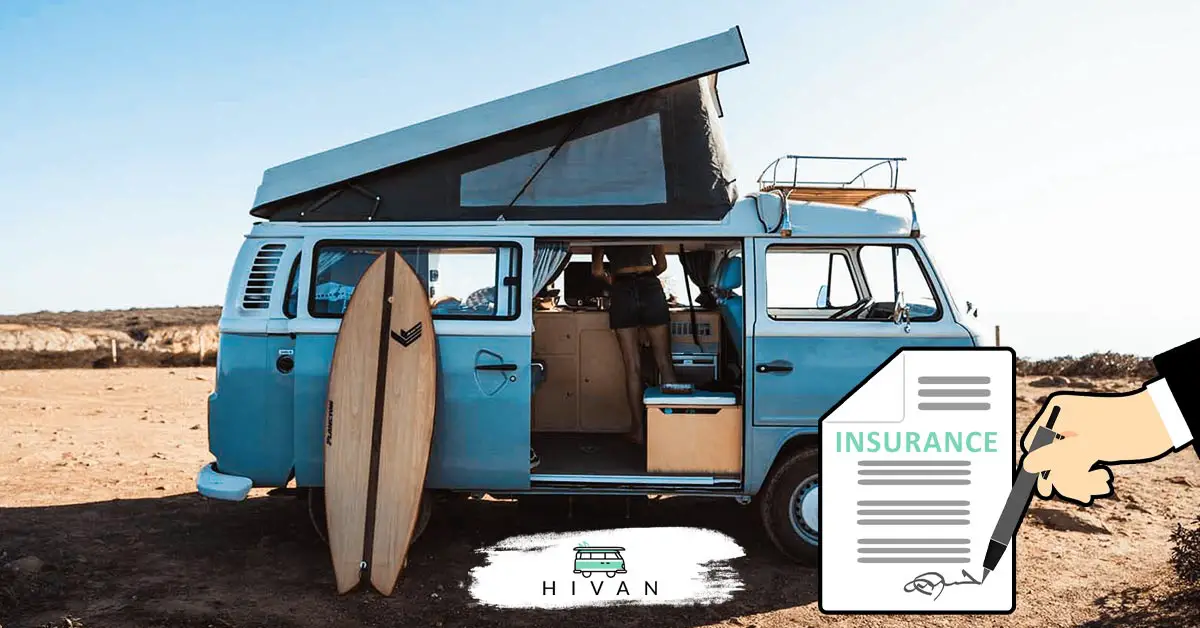 Here are 5 reasons why you need campervan insurance:
Standard car Insurance leaves many gaps.
You'll get campsite liability coverage.
Campervan insurance will protect your belongings.
You can protect yourself from fraud accusations.
Campervan insurance isn't as expensive as you think.
The insurance world can be overwhelming, and many factors can determine what type of policy will be best for you. It's highly recommended to talk to an insurance agent in person to discuss all of your options. This article will break down some different facets of campervan insurance and why you should consider it for your vehicle.
---
1. Standard Car Insurance Leaves Many Gaps
Both car and RV insurance cover the basic things you'd expect, such as damages to the vehicle if you get into an accident. If you've outfitted your campervan with plumbing, electricity, and other amenities that you have put a lot of money into, a standard car insurance policy will likely not cover these extras.
RV insurance policies will usually have an option for "full-timers," e.g., people who live in their campervan as their primary residence. Full-time insurance is a more comprehensive type of coverage that can include medical expenses for people that get injured in or near your RV. 
As always, it's best to be honest with your insurance company and pay for full-time RV insurance if you're indeed living in your campervan full time.
---
2. You'll Get Campsite Liability Coverage
Some RV policies cover you if you're liable for an accident that occurred in or around your RV at a campsite. Every policy is different, so be sure to read the fine print. If you plan to spend a lot of time at campsites, it might be a worthwhile option. 
This liability insurance is sometimes extended to broader "vacation" coverage, great for short trips even if you're not staying in campgrounds.
---
3. Campervan Insurance Will Protect Your Belongings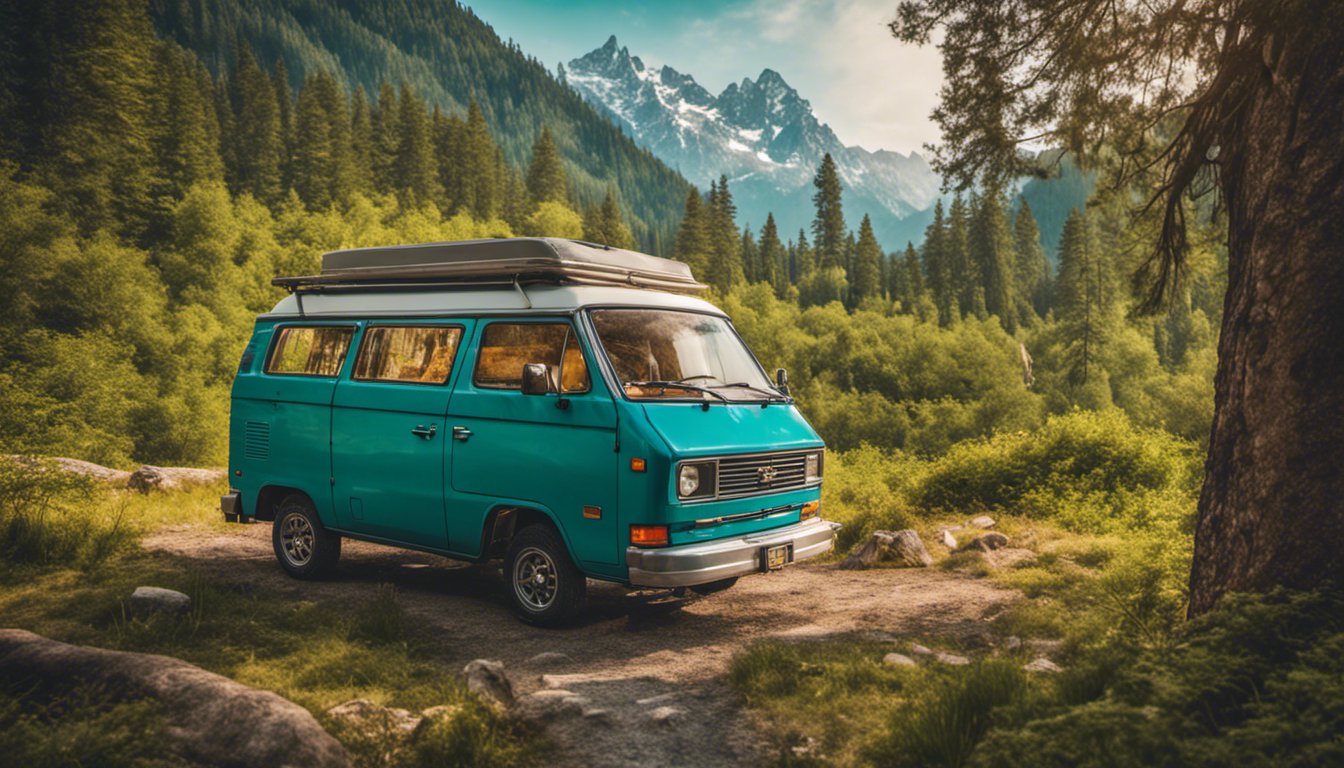 Suppose you're going on an extended road trip and have a lot of expensive personal gear such as electronics, bicycles, and other outdoor equipment. In that case, consider getting personal property insurance. 
Theft is a huge bummer no matter the circumstances, but it can be devastating if most of your belongings are in one place. Some RV insurance policies come with personal property insurance included, but you have to request it as an add-on for others.
---
4. You Can Protect Yourself From Fraud Accusations
If you insure your campervan as a regular car and have to make a claim, your insurance company may refuse to pay up or accuse you of fraud. It's always best to be as honest as possible when taking out an insurance policy, so you should insure your vehicle in its proper class.
---
5. Campervan Insurance Isn't As Expensive as You Think
Your insurance policy's cost depends on how much your campervan is worth, how old it is, how many miles it has on it, etc. According to Classic Vans, a policy for a Class B motorhome can range anywhere from $500 to $1,000 per year. 
This is an estimate and can certainly vary between states. When weighed against how much an RV can cost to repair, this amount is pretty reasonable.
You want to check:
Wordnomads.com - A simple and flexible travel insurance
---
Choose an Insurance Based on Your Campervan Class
The first thing to figure out when determining your insurance needs is what class of vehicle you have. 3 classes of Recreational Vehicles (RVs) for insurance purposes:
Class A: These are the largest RVs. This class covers motorhomes up to 75 feet (22.86 m) long and between 20,000 and 40,000 lb. (9,071.85 and 18,143.70 kg).
Class B: This class represents the smallest vehicles in the RV category. Class B includes converted vans and can weigh between 6,000 and 8,000 lb. (2,721.55 and 3,628.74 kg).
Class C: These are medium-sized RVs between 10,000 and 12,000 lb. (4,535.92 and 5,443.11 kg). They're often built on the chassis of a truck and can accommodate up to 6 people.
Class B RVs are very popular these days due to their maneuverability and the rise of van lifers and digital nomads. For this article, I'll primarily consider Class B RVs, though much of the same advice applies to other classes as well.
---
Campervan Insurance Advice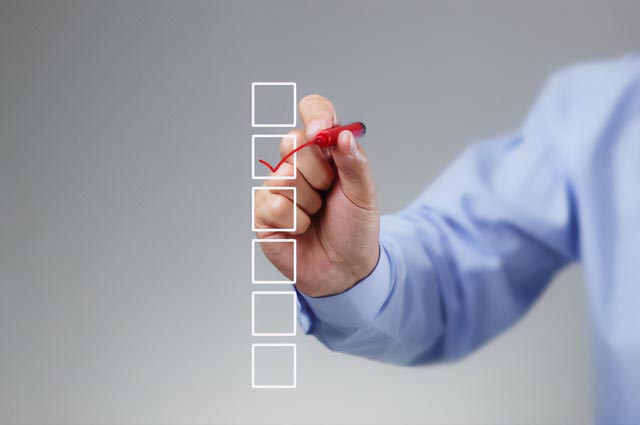 Deciding on the right insurance policy for you takes a lot of time, effort, and research. Explaining your vehicle build and coverage needs over the phone can be challenging, so if possible, try talking to an insurance agent in person.
If you're custom building your campervan yourself, keep receipts and detailed records of how much money you put into your van. Insurance companies are much more likely to insure your van for its full value if you can prove how much it's worth.
DIY campervans are often tricky to insure, but with some patience, you'll be able to find a comprehensive policy.
If you're buying a turnkey campervan from a company like Winnebago or another professional builder, insurance companies are more familiar with these vehicles and their value. Buying RV insurance in these cases should be pretty straightforward.
Key takeaways:
Take Your Time: Don't settle for the first insurance policy you come across. Shop around and compare quotes from different providers to find the best coverage for your needs.
Understand Your Coverage: Make sure you understand what your policy covers and what it doesn't. Ask questions if you're unsure about any aspect of your coverage.
Consider the Value of Your Campervan: Make sure you have adequate coverage for the value of your campervan. If your campervan is worth a lot of money, you may want to consider a policy with higher coverage limits.
Look for Discounts: Many insurance providers offer discounts for things like safe driving, multiple policies, and more. Be sure to ask about any available discounts when shopping for a policy.
Consider Specialized Coverage: If you have customized your campervan with expensive equipment or modifications, you may want to consider specialized coverage to ensure that you are adequately protected.
Consider the Deductible: The deductible is the amount you will pay out of pocket before your insurance coverage kicks in. Consider what you can afford to pay in the event of an accident when choosing your deductible.
Keep Detailed Records: If you're custom building your campervan yourself, keep receipts and detailed records of how much money you put into your van. Insurance companies are much more likely to insure your van for its full value if you can prove how much it's worth.
Read the Fine Print: Make sure you read the policy carefully and understand all of the terms and conditions before signing up for coverage.
---
Is Getting Campervan Insurance Worth It?
Getting campervan insurance is worth it if you've invested a lot of money into your vehicle.
That said, it's worth taking out a comprehensive RV policy. Most car insurance policies won't cover RV-specific issues or accidents, and you don't want to be left with a hefty bill after a claim denial. 
The insurance realm can be a daunting world to navigate, but if you do your research and keep good records, you'll be able to find a policy that covers you when you need it.