Hi-van is supported by its audience. When you purchase using our links, we may earn an affiliate commission (no added cost to you). Learn more
One of the best things about van life is that it gives you the opportunities to meet new people along the way. Many long-term travelers have established good friendships (and relationships) on the road — you can, too!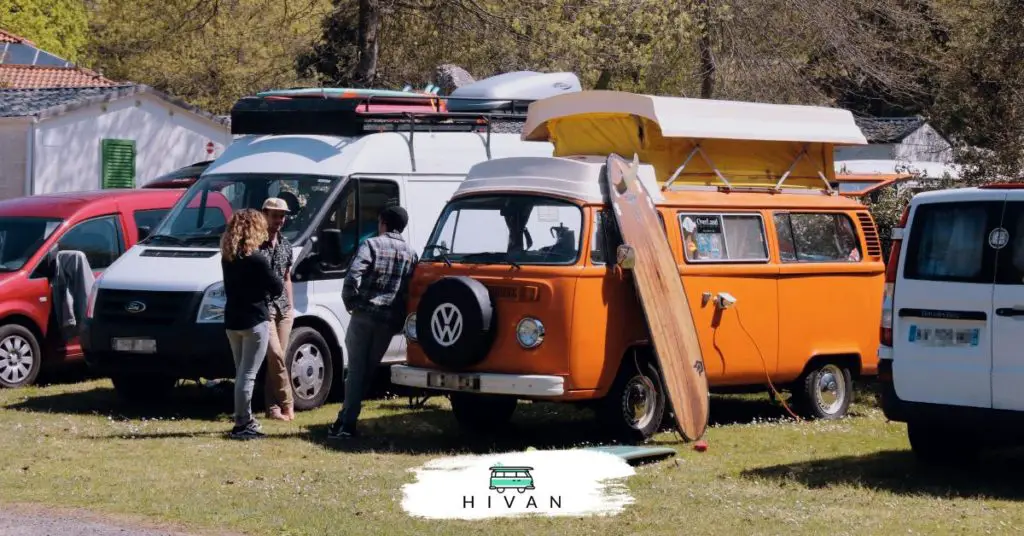 You can meet people while living in a van by camping at different campgrounds and saying hello to other travelers. If you prefer a one-to-one interaction, there are social apps like Tinder for that. Taking up seasonal jobs and attending events are also great ways to meet people while on the road.
Keep reading as I elaborate on effective (and fun!) ways to connect with others while on the road.
---
Is It Easy To Meet People While Living in a Van?
If it's your first time traveling by a campervan or living in one, you may wonder how you can meet people and if it's easy to do that.
It's easy to meet people while living in a van. As long as you go to places where there are people around, you can form meaningful interactions. You can also use social platforms like Facebook to connect with travelers near you or meet the locals. 
If you're unsure where to start, the next section will discuss effective ways to meet people while living on the road.
---
How To Meet People While Living in a Van
There are many ways to meet people while on the road. The van life community is strong, so you'll likely meet other van lifers like you, who are also looking to meet new people. You can't just wait for them to come to you, so below are tips on finding people to meet while on the road!
Meet Other Travelers at Campgrounds
You can feel isolated sometimes while on the road, especially if you're a solo traveler. But van life doesn't have to be quiet and lonely. Even if you're a solo traveler who doesn't travel with a pet, friend, or significant other, you can form new conversations and interactions along the way.
Consider widening your campground options. For example, try visiting family-friendly campgrounds rather than freedom camping or staying at free campsites only. You'll find many new faces there, especially during the summer.
Install Apps Like Tinder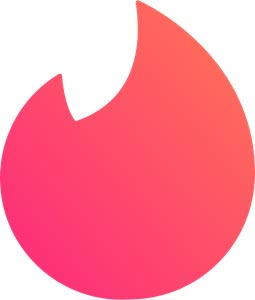 Tinder is so popular today that it won't be surprising if the person next to you now is on Tinder. The app helps you connect with people near you. All you have to do is set up an account, complete your profile, and start swiping to see other Tinder users near you.
While the app is best known as a dating app, many people use it solely for friendships.
Other similar apps you can use to meet new people are Bumble, Scout, and Google Hangouts. If you have WeChat, you can also use it to find people according to specific locations.
Talk to the Locals
When on the road, you're not just going to hang around in your van. You'll want to go around and explore new locations and places, like visiting the national parks, tourist attractions, local shops, and so on. While you're at it, say hi to other travelers and also the locals!
Sometimes van lifers stay in a particular area for some time. They don't always change locations every couple of days, and you can do this, too. Find a place you like and spend some time there.
Walk around the area. Say hi to the local cashier at the supermarkets. Alternatively, go to bars and join the crowd and watch football, if that's your thing. The possibilities are endless.
Apply for Seasonal Jobs
Another great way to meet people while living in a van is by doing seasonal jobs. Many van lifers pick up seasonal jobs to keep them occupied while also earning them some income.
Whether you're in the States or abroad, there are all kinds of seasonal jobs available, including working at national parks, farms, local beaches, bars, or hotels.
For example, in New Zealand, most backpackers or van lifers work at farms (like strawberry farms) where they usually get to meet other travelers. Since most of them work there for several months, they typically establish friendships with their hosts and fellow travelers.
Travelers who don't fancy farm life sometimes opt for hospitality jobs. Hospitality jobs such as customer service and waitressing are particularly great for people who enjoy interacting with customers. If you have swimming, surfing, or diving experience, you can also work as a lifeguard or surfing/diving instructor, allowing you to meet new faces from time to time.
More info: check this article: Best Seasonal Jobs for Van Lifers
Join Meetups, Couchsurfing, or Tours
If you like meeting people in groups, why not join meetups (via Meetup) near you or at the location you're heading next? Couchsurfing is another well-known option for setting up meetings where travelers can meet each other and the locals!
You can find gatherings like these regularly, though they're more common in cities. There, you can meet like-minded people, exchange contacts, and maybe even plan to travel together. 
Alternatively, you can stay at hostels (not just your van) where you can meet other travelers who may invite you to upcoming meetups — dinners and parties, too, if you're lucky! Some hostels offer tours, so why not sign up for one? That way, you'll have more opportunities to meet other people.
You can also use Sēkr, an app for van lifers, to help you search for the latest van life events.
Join Facebook Groups and Online Communities
Backpackers, including van lifers, typically use social media to connect with other travelers. There are several Facebook groups available that you can join and use to connect with people in specific locations.
If you're based in the U.S., check out VanLife – USA. The group has about 17,000 members living or traveling in campervans and R.V.s around the country. All you have to do is send a 'Join Group' request via the page and wait for approval.
By joining this group, you can connect with like-minded people, get van modeling inspirations, ask questions related to van life, and advertise your van if you plan on upgrading to a new one. Some of the members also share their van life YouTube channels on the page, so if you want to share your journey on the road, you can do it on the group as well!
New Zealand is also well-known for van life, considering it's a popular work-holiday destination, especially among young people. The most popular van life group in the country is the Français en Nouvelle Zélande / French in New Zealand Facebook page. While its members are mainly French, you'll find members from all over the world there. So, it doesn't matter if you speak English or very little French, you're welcome to join. 
Signing up can be a little tricky since you'll be asked to answer a few questions in French when requesting to join the group. But don't worry – I don't speak French, but answering the questions simply with the help of Google Translate got me approved to join the group in no time!
Besides meeting new people, you can exchange information with other group members. Some groups may occasionally throw meetups or events, which are often free to join, allowing you to meet online friends in person.
Attend Van Life Festivals and Gatherings
If you want to attend van life-specific gatherings to meet people, I can recommend several good ones.
Check out the Asheville Vanlife Rally, a 4-day event held in North Carolina for van lifers. Here, you can gather with other van lifers to enjoy food, beer, music, and art. It's not a free event, and the ticket prices range between $5 and $60. The event is currently on hold due to Covid19, though it should be held next in Spring 2022. So, if you're interested in attending, make sure to keep an eye on the event's upcoming updates! 
You may also want to check out the Florida Tiny House 6th Annual Festival. Occurring from November 20-21, 2021, this event will be held at the Cacklebery Campground, Florida. You'll get to meet other van lifers as well as other people interested in living nomadically or in tiny homes. For more event details and ticket prices, visit the event page on Facebook.
---
Join Online Forums
Online forums are also worth looking at when you want to meet people while living in a van. While you may not be able to meet people in real life, you can connect with like-minded vanlifers. And who knows – you may find yourself becoming close enough to people that you decide to schedule in-person meetups yourself!
Check out the Project Van Life forum. After signing up, you can connect with the group members by starting a forum thread on van life-related topics or replying to other members' posts. 
Cheap RV Living (by Bob Wells) also has an active online forum community. All you have to do to start interacting with the group members is register as a member. That's it.
I also recommend subscribing to Bob Wells on YouTube, where he shares engaging tips and videos of his journey and the journeys of other van dwellers. His YouTube community is interactive and growing, allowing you to meet people like you there. Here's one of Bob's videos: 
---
Final Thoughts
There are many ways to meet people while living in a van, from socializing with other travelers at campgrounds to attending festivals. Technology has also made meeting people easier than ever, so don't hesitate to join online communities on Facebook or get apps like Tinder to meet new faces while on the road. Good luck!
Find this content useful 🙂 ?
Subscribe to our Newsletter and get a free Solar Electric Diagram + shopping list.