Hi-van is supported by its audience. When you purchase using our links, we may earn an affiliate commission (no added cost to you). Learn more
Living in a van is fun, fashionable, and trendy. But how do the people who make it work get to that point? And how does stationary van life differ from normal van life?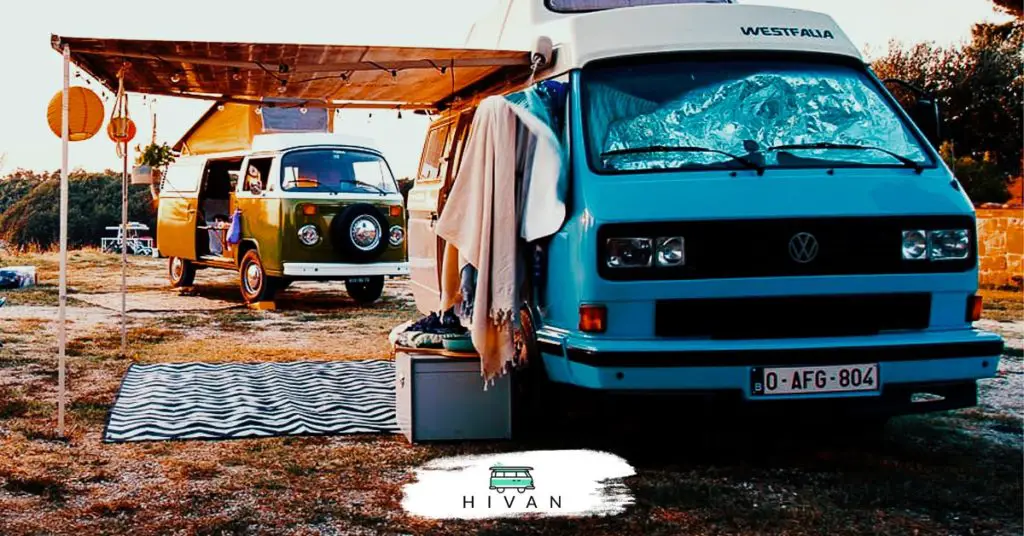 Stationary van life refers to living in a van or RV that is parked in one location for an extended period of time, rather than constantly traveling or moving from place to place.
It seems like the key to being a stationary van dweller is to have Instagram-worthy things on display, such as a collection of knickknacks, souvenirs, and other items from wherever you've been currently living.
Of course, it's a little more complicated than that but less daunting than you might think. This article will show you everything you need to know about stationary van life.
---
What Is Van Life?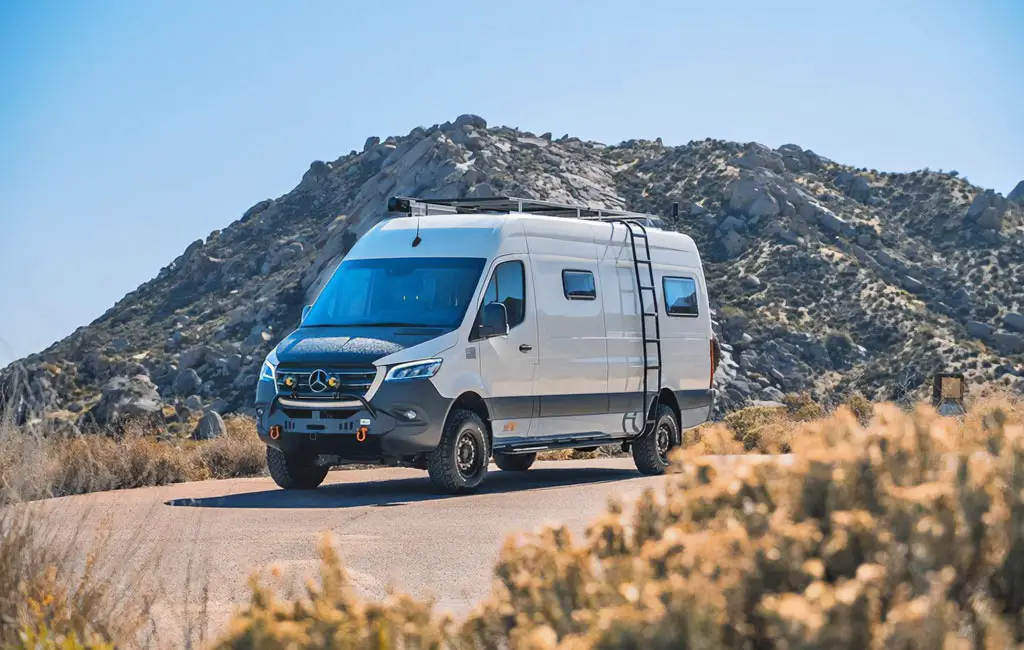 Van life is a lifestyle consisting of a van or truck that's your home on wheels. You might have seen it on social media or TV, or a glamorized, sanitized version of it, anyway. It's a way to travel with ease.

It also allows you to make decisions quickly and switch between careers more often, as well as perhaps start an artist career up if you're creative. This is a lifestyle choice that some people choose for different reasons. 
Still, it can be challenging to plan financially for this style of life.
---
Stationary Van Life – Important Points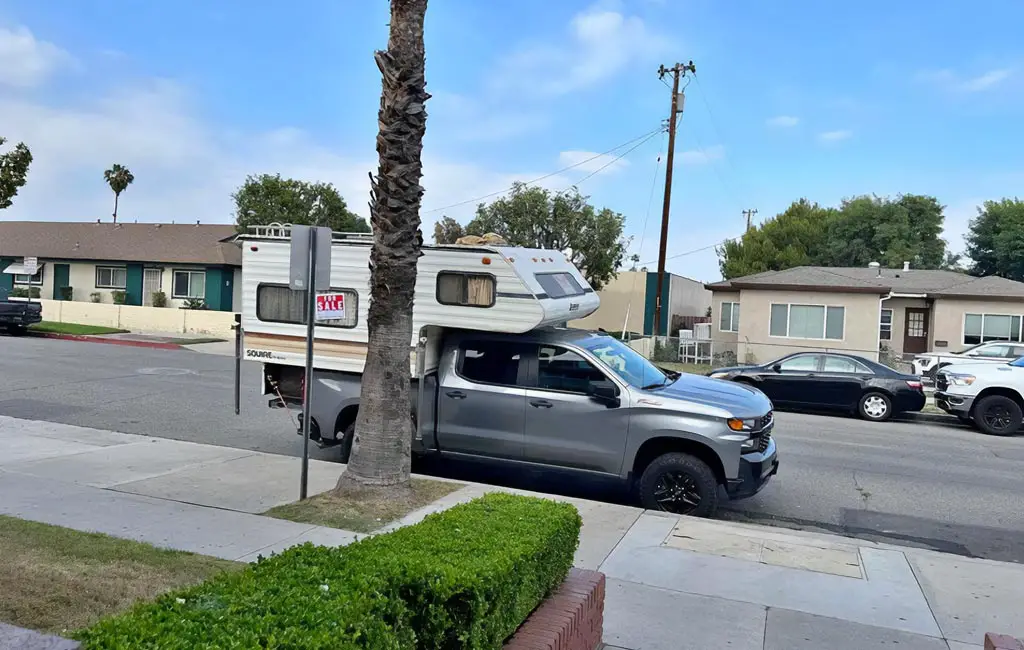 Stationary van life is a little different. Instead of a roaming, you're staying stationary. It means parking your van and not moving for longer period of time. It's kind of like a minimalistic trailer home.
Kist shares some useful tips about her experience living stationary in her van.
Here's the most important points she explained in her video:
Landowner permission is crucial for stationary van life, and building relationships with landowners can lead to long-term parking spots.
Engaging with the local community is essential, and building rapport and reassuring locals helps create a positive image.
Proper waste management is vital when parking in remote areas, and you should ensure you have a way to store and dispose of rubbish and recycling responsibly.
Google Maps can be a helpful tool for finding unique parking spots, and you should look for patches of grass or concrete in residential areas for day-night split spots.
Even with permission, external factors can disrupt parking arrangements, so it's important to be aware of potential disruptions and enjoy the current spot while it lasts.
Pubs can be convenient for charging laptops and spending the night, and some offer parking similar to bottomless coffee deals.
Discovering scenic parking spots in the countryside using Google Maps can lead to finding peaceful and scenic locations with good 4G connectivity.
Pros of stationary van life
Here are some advantages of stationary van life:
Affordability: Stationary van life can be a more affordable way to live, as it eliminates the costs of constantly traveling, gas, and mechanic repairs on your engine.
Flexibility: Living in a stationary van or RV allows for flexibility in terms of location and duration of stay. You can stay in one place for as long as you like, and easily move to a new location when you're ready for a change.
Minimalism: Stationary van life promotes a minimalist lifestyle, which can be beneficial for those who want to simplify their lives, reduce their carbon footprint, or live a more sustainable lifestyle.
Community: Stationary van life can offer the opportunity to connect with like-minded individuals who share similar interests and values. Many RV parks and campgrounds offer a sense of community and social interaction.
More info:
How to Live on the Road for a Year: The Ultimate Guide
The Ultimate Guide to Van Life Health Insurance
Worst States for Off-Grid Living
Cons of stationary van life
Here are some potential disadvantages of stationary van life:
Lack of amenities: Depending on the location, access to basic amenities such as electricity, water, and sewage may be limited or non-existent. This can make daily tasks such as cooking, cleaning, and bathing more challenging. Furthermore, if you parked far away from a city center, it might be more difficult to do your groceries.
Legal restrictions: Depending on the location and local laws, living in a van or RV may be prohibited or restricted. It is important to research and understand the laws and regulations in the area where you plan to live. Keep reading to learn more about legal restrictions.
Isolation: Living in a stationary van or RV can be isolating, especially if you're in a remote location or don't have access to a community of like-minded individuals. Living a different life can sometimes be challenging to connect with other people.
---
Is It Legal To Live in a Van or RV Full Time?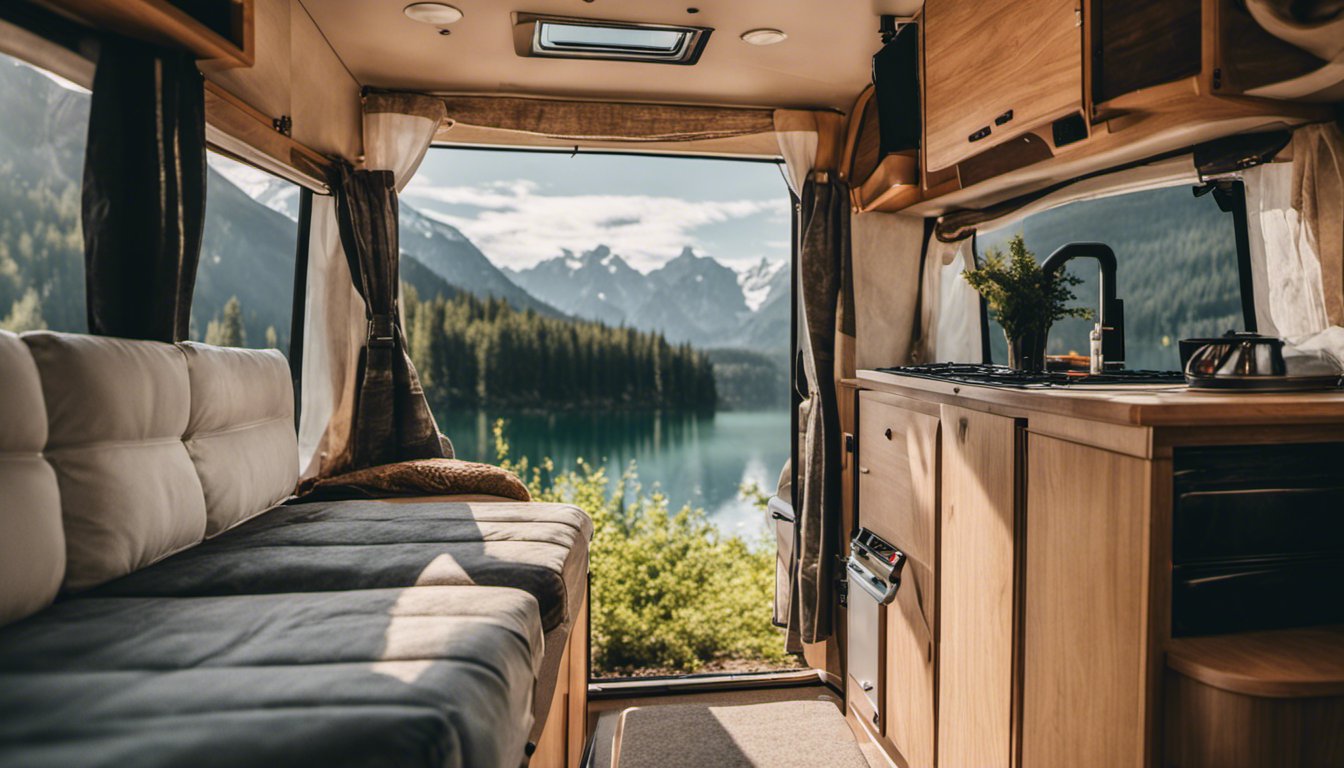 Federally, living in a van full-time is legal. However, some state laws prohibit sleeping overnight in a vehicle. It's always best to check with your local laws and regulations before committing to living in a van.
It's always best practice to check local laws and regulations for this kind of thing because if you start stacking up parking tickets, you'll find your cost of living increasing dramatically.
Living in your van is less of an issue compared to where you park your van while you're living. You need to find a place to park that won't be violating a vehicular ordinance. Your best bet will always be RV campsites.
---
Is It Safe To Live in a Van?
It is not that safe to live in a vehicle as it is to live in a more permanent structure. Many people immediately wonder whether they'll be safe living in a vehicle, especially if they plan to stay somewhere for an extended period. 
Obviously, safety depends on factors like the security of your vehicle and where you're parked, but rest assured. Just because it's less safe doesn't mean it's necessarily unsafe. In fact, by virtue of being a vehicle, you can also drive away from potentially dangerous situations.
Those who have lived in a van for an extended period have picked up on some good habits that help them stay safe. This includes being aware of their surroundings and ensuring that they're not targets for theft or other criminal activities.
It's also important to be prepared in the worst-case scenario. 
The last thing you want is to be caught off guard and have your life threatened by another person. You can do many things to ensure your safety as a van camper, whether you live in a van or choose to settle down somewhere for a while. 
It's essential to plan ahead so that you're ready in the event of an emergency.
More info: A lot of people are concerned about van life safety so I made an article about it:
Is living in a van dangerous? A safety guide for newbies
---
How Do You Start a Van Life?
To start a van life, the first step is to purchase a van, which is a significant down payment. Step two is to convert it into a living space. These are the most challenging steps. You're miles ahead of everyone else if you can make it past these.
Living in a van isn't easy or cheap if you don't prepare yourself ahead of time. You need to research many things before making your decision, which can be difficult alone. You'll only make it harder on yourself if you don't utilize the community of people who have done it before.
There are many resources out there that will point you in the right direction. Sites like Reddit will likely benefit your journey towards independent living.
More info: 
How do I financially prepare for Vanlife?
How to start Van life in 10 easy steps?
---
Conclusion
Regardless of whether you decide to live in a van or not, it's vital to realize that you must plan ahead and make it work for yourself. You can't just "wing it" and expect everything will be okay. 
Living in a vehicle doesn't always work out. If you want to ensure that you aren't stuck in an unsafe living environment, it pays to do your research and plan out your life ahead of time. Van living isn't for everyone – but if you're willing to do the work upfront, this truly is a fantastic way to live.
Find this content useful 🙂 ?
Subscribe to our Newsletter and get a free Solar Electric Diagram + shopping list.