Hi-van is supported by its audience. When you purchase through links on my site, I may earn an affiliate commission. Learn more
Living in a van is fun, fashionable, and trendy. But how do the people who make it work get to that point? And how does stationary van life differ from normal van life?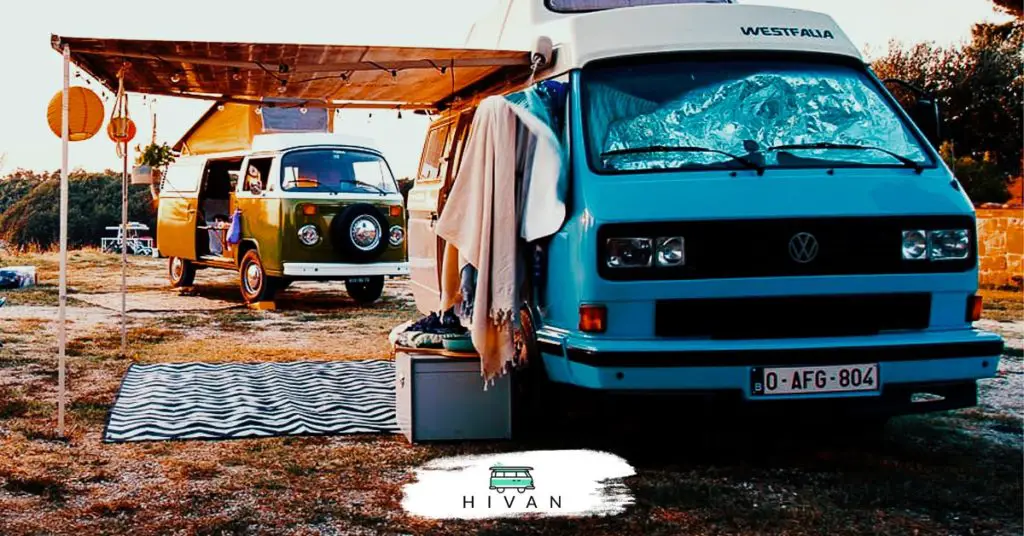 Stationary van life is living in your van in a campground, and rarely taking it out for any reason. It might be right for you if you don't have the funds to go on road trips, or even have the physical energy to travel all of the time.
It seems like the key to being a stationary van dweller is to have Instagram-worthy things on display, such as a collection of knickknacks, souvenirs, and other items from wherever you've been currently living. Of course, it's a little more complicated than that but less daunting than you might think. This article will show you everything you need to know about stationary van life.
---
What Is Van Life?
Van life is a lifestyle consisting of a van or truck that's your home on wheels. You might have seen it on social media or TV, or a glamorized, sanitized version of it, anyway. It's a way to travel with ease.

It also allows you to make decisions quickly and switch between careers more often, as well as perhaps start an artist career up if you're creative. This is a lifestyle choice that some people choose for different reasons. 
Still, it can be challenging to plan financially for this style of life.
Stationary Van Life
Stationary van life is a little different. Instead of a roaming, nomadic lifestyle, staying stationary means putting it in park and not taking it out of park. It's kind of like a minimalistic trailer home. You put an address on your vehicle and pretty much regard it as your personal home.
More info:
How to Live on the Road for a Year: The Ultimate Guide
The Ultimate Guide to Van Life Health Insurance
Worst States for Off-Grid Living

---
Is It Legal To Live in a Van Full Time?
Federally, living in a van full-time is legal. However, some state laws prohibit sleeping overnight in a vehicle. It's always best to check with your local laws and regulations before committing to living in a van.
It's always best practice to check local laws and regulations for this kind of thing because if you start stacking up parking tickets, you'll find your cost of living increasing dramatically.
Living in your van is less of an issue compared to where you park your van while you're living. You need to find a place to park that won't be violating a vehicular ordinance. Your best bet will always be RV campsites.
---
Is Van Life Cheaper Than Renting?
Van life is cheaper than renting. Many people who decide to live in a vehicle do so because they want to save money. The cost of living in a van has many different factors. For one, there's the initial cost of buying or building your van, which is usually more than you'd expect.
Once you've covered the initial investment, you've gotten the hard part out of the way. 
Most of your living expenses will come from paying for gas for your vehicle, as well as potential water and sewer hookups or electricity if you don't want to run your engine all the time. Gas prices can and do fluctuate from place to place and from day to day, so it's difficult to pin down how much you'll be paying.
More info: I made a dedicated article about this subject:
Is Van Life Cheaper Than Renting? All You Need to Know
---
Is It Safe To Live in a Van?
It is not that safe to live in a vehicle as it is to live in a more permanent structure. Many people immediately wonder whether they'll be safe living in a vehicle, especially if they plan to stay somewhere for an extended period. 
Obviously, safety depends on factors like the security of your vehicle and where you're parked, but rest assured. Just because it's less safe doesn't mean it's necessarily unsafe. In fact, by virtue of being a vehicle, you can also drive away from potentially dangerous situations.
Those who have lived in a van for an extended period have picked up on some good habits that help them stay safe. This includes being aware of their surroundings and ensuring that they're not targets for theft or other criminal activities.
It's also important to be prepared in the worst-case scenario. 
The last thing you want is to be caught off guard and have your life threatened by another person. You can do many things to ensure your safety as a van camper, whether you live in a van or choose to settle down somewhere for a while. 
It's essential to plan ahead so that you're ready in the event of an emergency.
More info: A lot of people are concerned about van life safety so I made an article about it:
Is living in a van dangerous? A safety guide for newbies
---
How To Get WiFi Living in a Van
If you're trying to work or remain on the grid while you stay mobile, you will need Internet access. Usually, this can be accomplished with a mobile satellite hotspot. If you're planning to stay at campsites and other areas that have WiFi, then this may not be an issue. 
However, if you're living somewhere with WiFi access, you definitely need a mobile signal booster. This will add a little to your monthly costs. Still, overall if you prioritize having the internet, the price won't be too prohibitive.
---
Monthly Costs To Live in a Van
Van livers typically self-report anywhere from $300 a month to around $1000. This is a very rough range, and obviously, your exact costs will depend on many disparate factors. It's entirely possible to pay up to around $2000. 
The price of living in a van can vary greatly depending on where you are, but it's also essential to make sure you know the costs for your area. It's possible to live in a van if you're willing to do the research and find the most affordable locations in your area.
It's essential to have enough money saved up beforehand so that you're ready when it comes time to buy your van.
More info: Check the finance section or have a look directly to the following articles:
How do I financially prepare for Vanlife?
Just How Cheap Can Van Life Be? Minimum Costs Explained
How Much Do Repairs Cost During Van Life?

---
How Do You Start a Van Life?
To start a van life, the first step is to purchase a van, which is a significant down payment. Step two is to convert it into a living space. These are the most challenging steps. You're miles ahead of everyone else if you can make it past these.
Living in a van isn't easy or cheap if you don't prepare yourself ahead of time. You need to research many things before making your decision, which can be difficult alone. You'll only make it harder on yourself if you don't utilize the community of people who have done it before.
There are many resources out there that will point you in the right direction. Sites like Reddit will likely benefit your journey towards independent living.
More info: 
How do I financially prepare for Vanlife?
---
Conclusion
Regardless of whether you decide to live in a van or not, it's vital to realize that you must plan ahead and make it work for yourself. You can't just "wing it" and expect everything will be okay. 
Living in a vehicle doesn't always work out. If you want to ensure that you aren't stuck in an unsafe living environment, it pays to do your research and plan out your life ahead of time. Van living isn't for everyone – but if you're willing to do the work upfront, this truly is a fantastic way to live.
Find this content useful 🙂 ?
Subscribe to our Newsletter and get a free electric diagram + shopping list.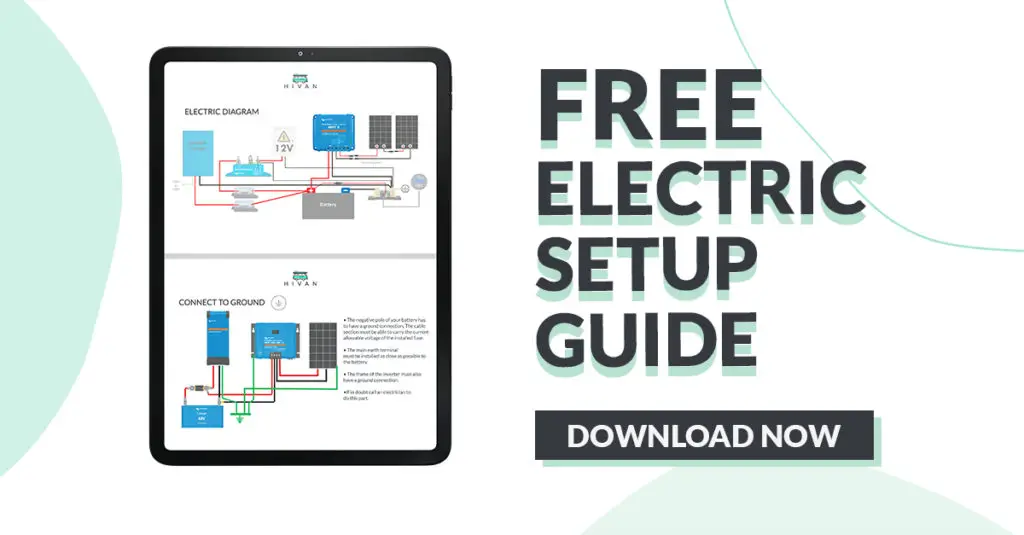 Here are some of my favorite van life essentials:
Thank you for reading this article. I hope you found it helpful as you're experiencing your life on the road. Here are some tools and gadgets I use on a daily basis that made my van life a lot easier. I hope you'll also find them as useful as me. These are affiliate links, so if you do decide to purchase any of them, I'll earn a commission.
But in all honesty, these are the exact tools that I use and recommend to everyone, even my closest friends and family.
Kitchen: I'm cooking a lot and I've finally found my perfect cookware set: The Magma Cookware 10 Pcs that you can nests and store in less than 1/2 cubic foot of cabinet space is really handy. Since I'm also spending a lot of time working at my desk, I use my favorite coffee mug from Yeti. For more, check my list of kitchen accessories I can't live without.
Outdoor: Even though I'm spending a lot of time in my van working, I do enjoy getting out and explore my ever-changing neighborhood. This sometimes requires me to take my portable solar battery with me. And when I just want to chill outside and take a nap, I use the Winner Outfitters Hammock.
Clean/Tidy: Space is precious and therefore I used these heavy-duty storage bins from Homs to store my material. They're robust and you can stack them together. Regarding showering, I like to use this portable solar shower from Advanced Elements when it's hot outside.
To see all of my most up-to-date recommendations about van life, check out this resource that I made for you!