Hi-van is supported by its audience. When you purchase through links on my site, I may earn an affiliate commission. Learn more
Citronella oil is one of the most effective and popular ways to handle mosquitos, bees, and other bugs while camping. You can choose from sprays, lotions, candles, and more. Since candles don't require putting anything on the skin, many people lean on them for long-lasting protection from bug bites and buzzing.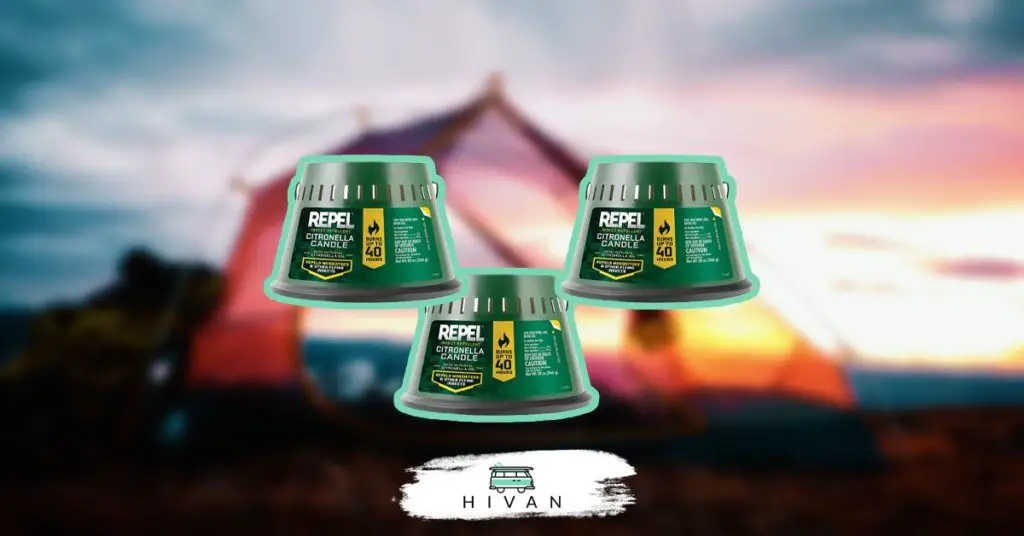 You need between two to five citronella candles, depending on how much space you occupy while camping. Each citronella candle has an average radius of four feet, meaning you can cover up to a twenty-foot circle with five candles. Most citronella candles burn up to 24 hours or more.
In this article, we'll talk about the range of citronella candles, how many you need when relaxing outdoors, and where they should be placed. We'll also discuss why citronella gets rid of insects and how you can use it to your advantage.
---
How Far Do Citronella Candles Work?
Citronella candles work up to a four-foot circle around themselves. Place a candle on nearby tables, benches, or portable stools you brought for the trip. Make sure the surface is stable to prevent the candle from tipping over. Citronella is most effective in open areas since the oils can spread through the air quickly.
So, how can you get the most out of your citronella candles?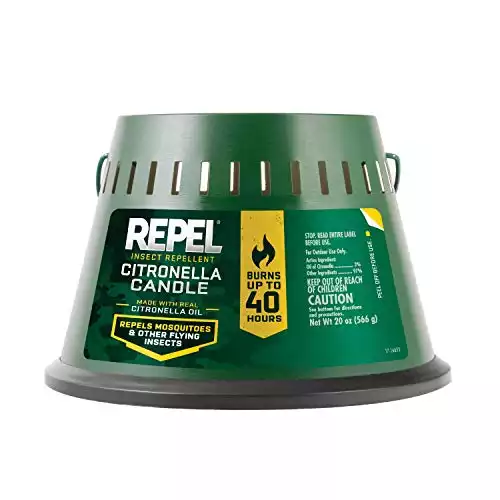 If you make a purchase, you support Hi-van.com by allowing me to earn an affiliate commission (no added cost for you).

Choose high-quality candles with DEET to repel the bugs. Repel Citronella Candle are worth looking into because they have an impressive 30-hour burning time. Furthermore, they're made without any harmful chemicals or dyes.
Combine your citronella candle with sprays or lotions that contain DEET, citronella, lavender, and other natural ingredients. While citronella candles are effective, they're limited to a short-range. Bob Vila shows you have to stand within four feet of a citronella candle to be protected from bugs.
Place the candles well above the ground. Unless you're near stagnant water, you'll soon discover that most of the insects are flying a couple of feet in the air. It's best to keep the candles where they'll spend most of their time to prevent them from biting, buzzing, or looking for food.
Keep the candles closed when you're not using them. The oils can drain or dry, making them useless. Closing the lid will keep your citronella candles in good condition, especially if they're filled with other natural oils that can break down. The same goes for lotion, spray, and other forms of citronella.
As you can see, there are a few things to remember when using citronella products to repel mosquitoes and other bugs. As long as you follow the tips mentioned above, you'll be in the clear. If you're unsure where you should place the candles, read on.
Related Articles:
How to Get Rid of Gnats While Camping
How Much Bug Spray Should You Use at One Time?
Should You Use a Citronella Candle in a Tent?
---
Where Should Citronella Candles Be Placed?
Citronella candles should be placed on a flat surface that's elevated a few feet above the ground. You can place these candles near stagnant pools of water, garbage cans, food containers, and other locations where insects hang around. Most campers put at least one citronella candle on the campsite's table if possible.
Keep these rules in mind when placing the candles:
Never put a citronella candle directly on the ground. This is one of the primary mistakes people make. It's less effective and drastically increases the chances of burning nearby debris. According to Mind Body Green, citronella candles can reduce mosquitoes and other bugs from coming to your campsite by an astounding 35%.
Ensure the candle is on a stable surface. Rocking chairs or old, unstable tables might not be the best place for a citronella candle. Not only is it a fire risk, but it'll likely blow out the candle. You can bring a portable table or chair if you're worried about the campground not having adequate candle surfaces.
Keep the candles away from your tents, but don't shy away from putting them near food, trash, and other locations that could attract bugs. The last thing you want is to have citronella oil and sparks pouring on your tent or sleeping bag. Blow out the candles before going to bed. You can keep them lit from morning to night, though.
Make sure you're allowed to light candles at the campsite. Some places don't allow fires, including small candles. There are numerous states that employ fire restrictions during windy, dry weather. Ask the campground host if you're unsure if you're allowed to bring citronella candles.
The proper placement is equally as important as choosing the right citronella candles. Unfortunately, those little tea-light candles aren't the best. Not only do they have a much shorter burning time than large candles, but they don't have the right concentration of citronella oil (yet another reason some people don't think they work).
---
Why Does Citronella Repel Insects?
Citronella repels insects because it masks the scent of people and their food. The oil is strong enough to prevent the bugs from smelling lactic acid and carbon dioxide, but it's also quite irritating to their eyes. Citronella comes in sprays, candles, and many other forms to help you repel pesky insects.
Southern Living explains that a lot of insects hate the smell of citronella. It bothers their eyes, mouth, nose, and skin. Furthermore, it doesn't let them smell a human's sweat or carbon dioxide, two components mosquitoes need in order to find blood for them to drain.
Perhaps the most essential part of getting, placing, and using enough citronella candles is the concentration of citronella oil, DEET, and other natural ingredients added to the products.
As mentioned earlier in the post, there are proven studies that back the effectiveness of top-of-the-line citronella products. Why not give it a try on your next camping trip with the new information you have?
---
Conclusion
Citronella candles are often misused since people think they only need one of them for a whole campsite. This common mistake is why some campers don't think they're reliable. However, using several candles around your campsite can make a world of difference, ensuring you say bug-free while camping.
Find this content useful 🙂 ?
Subscribe to our Newsletter and get a free electric diagram + shopping list.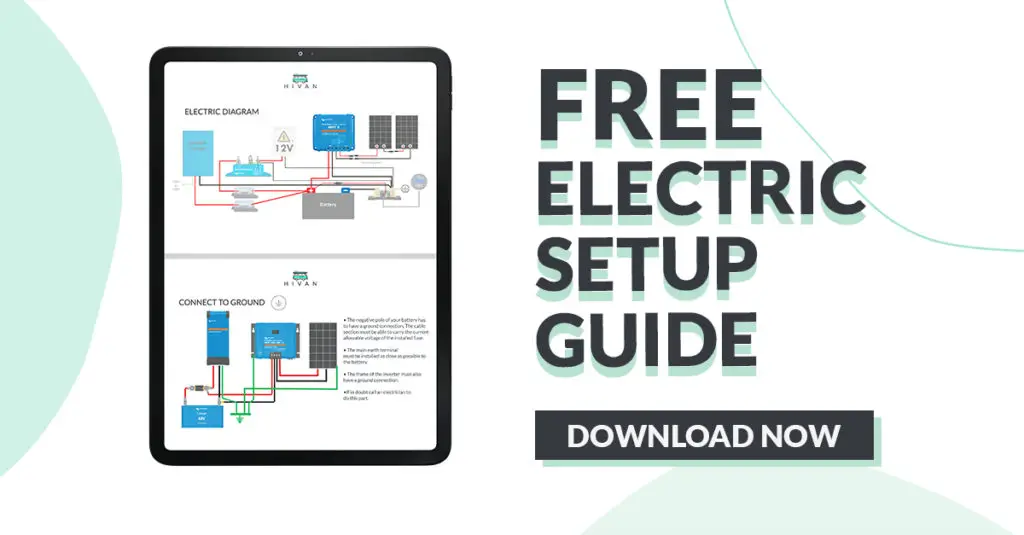 Here are some of my favorite van life essentials:
Thank you for reading this article. I hope you found it helpful as you're experiencing your life on the road. Here are some tools and gadgets I use on a daily basis that made my van life a lot easier. I hope you'll also find them as useful as me. These are affiliate links, so if you do decide to purchase any of them, I'll earn a commission.
But in all honesty, these are the exact tools that I use and recommend to everyone, even my closest friends and family.
Kitchen: I'm cooking a lot and I've finally found my perfect cookware set: The Magma Cookware 10 Pcs that you can nests and store in less than 1/2 cubic foot of cabinet space is really handy. Since I'm also spending a lot of time working at my desk, I use my favorite coffee mug from Yeti. For more, check my list of kitchen accessories I can't live without.
Outdoor: Even though I'm spending a lot of time in my van working, I do enjoy getting out and explore my ever-changing neighborhood. This sometimes requires me to take my portable solar battery with me. And when I just want to chill outside and take a nap, I use the Winner Outfitters Hammock.
Clean/Tidy: Space is precious and therefore I used these heavy-duty storage bins from Homs to store my material. They're robust and you can stack them together. Regarding showering, I like to use this portable solar shower from Advanced Elements when it's hot outside.
To see all of my most up-to-date recommendations about van life, check out this resource that I made for you!