As an outdoor enthusiast, you might have faced the challenge of finding a comfortable and practical solution for changing clothes after water-based activities. With the Voited Outdoor Change Robe and DryCoat, you can now easily change without worrying about cold weather or compromising your privacy. Designed for various outdoor activities such as cold water swimming, surfing, kayaking, and sailing, the robe not only makes changing convenient but is also eco-friendly.
Constructed with 100% recycled Repreve 50 denier ripstop fabric and coated with Teflon EcoElite DWR finish, the Voited Outdoor Change Robe offers a Hydrostatic Head of 2500mm, weather resistance, and durability. The oversized fit and full-length 2-way reversible YKK zip provide ample space for easy changing, while the fleece lining ensures warmth and comfort.
Various reviews praise the Voited Change Robe for its discreet branding, cozy lining, and reasonable price compared to similar products on the market.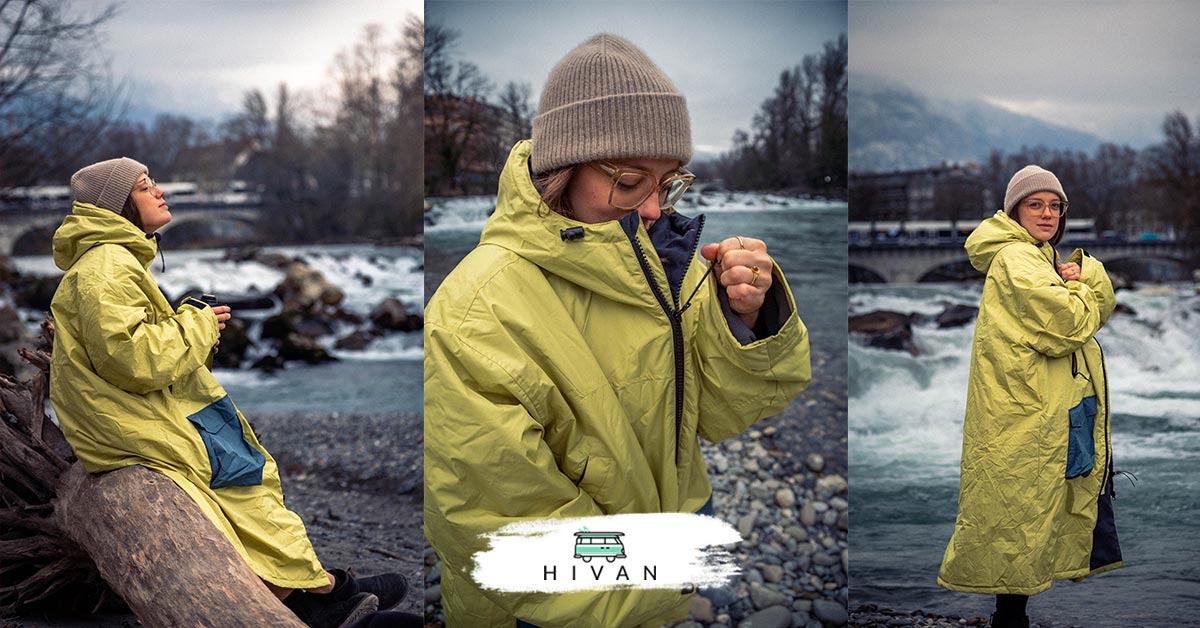 Voited Outdoor Change Robe Overview
❄️ The VOITED DryCoat is an insulated and waterproof personal shelter for outdoor activities.
🌧️ It allows you to change comfortably outside while staying dry and warm.
🧥 The DryCoat is long-sleeved and oversized for easy changing anywhere.
♻️ It is made from 100% recycled 50D Ripstop fabric and features Bionic Finish®Eco water repellent finish.
🌡️ The coat has Synthetic Insulation, a Microfleece liner, and CloudTouch™ insulation in the lumbar area for added warmth and comfort.
🌍 VOITED emphasizes sustainability impact and uses eco-friendly materials.
VOITED - Outdoor Change Robe
Insulated, waterproof shelter for outdoor activities. Change comfortably outside, stay dry & warm. Long-sleeved, oversized for easy changing. Made from 100% recycled fabric with water repellent finish.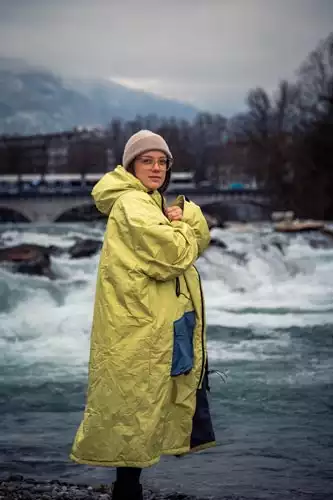 If you make a purchase, you support Hi-van.com by allowing us to earn an affiliate commission (no added cost for you).
Features and Functionality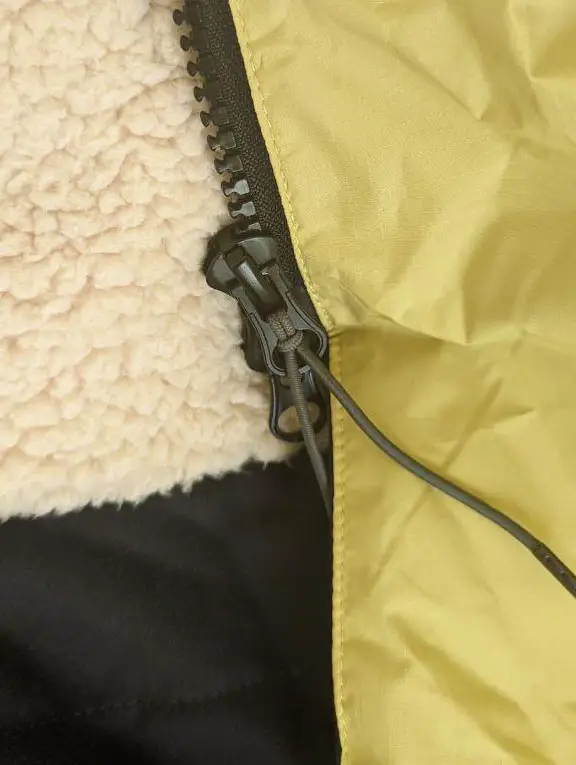 The Voited Outdoor Change Robe is specifically designed to offer discreet changing for outdoor enthusiasts, such as swimmers, surfers, kayakers, and sailors. This change robe is oversized to provide ample room for moving around and changing inside. It is equipped with a full-length, 2-way reversible YKK zip to make changing even easier.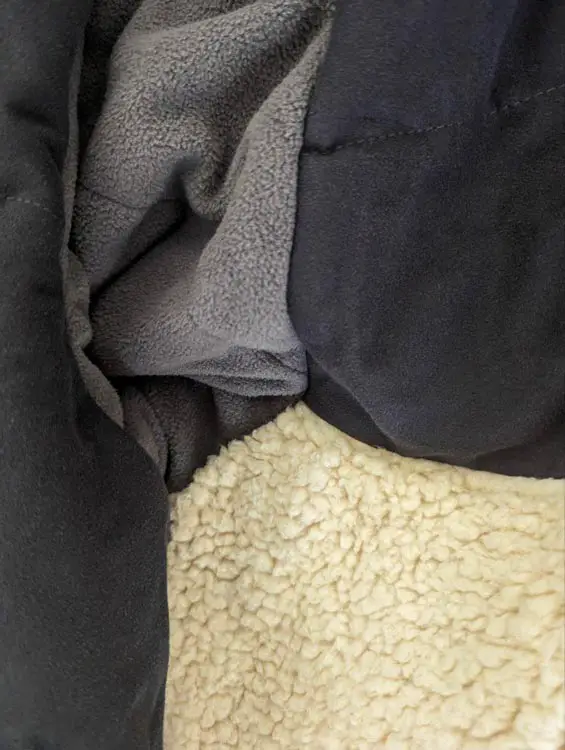 One of the standout features of the Voited Change Robe is the polar fleece lined hood, which provides additional warmth and comfort during cold days. Furthermore, the robe boasts a waterproof outer material that shields you from wind and elements while changing.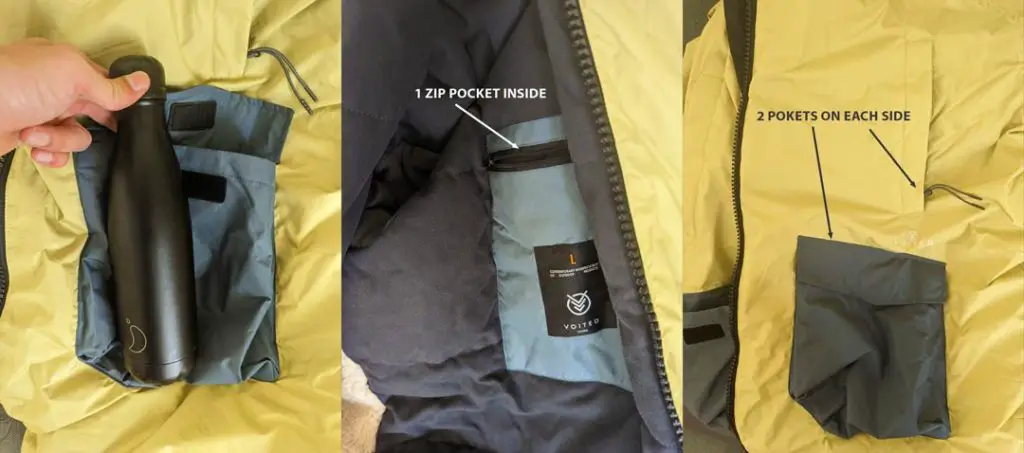 Aside from facilitating easy changing, the Voited Outdoor Change Robe offers ample storage options. It features five pockets in total: two zipper pockets, two velcro flap pockets on the outside, and a cellphone-sized zipper pocket on the inside with a headphone pass-through hole. These pockets can securely hold your essential items such as keys, wallets, phones, and snacks.
Eco-Friendly Materials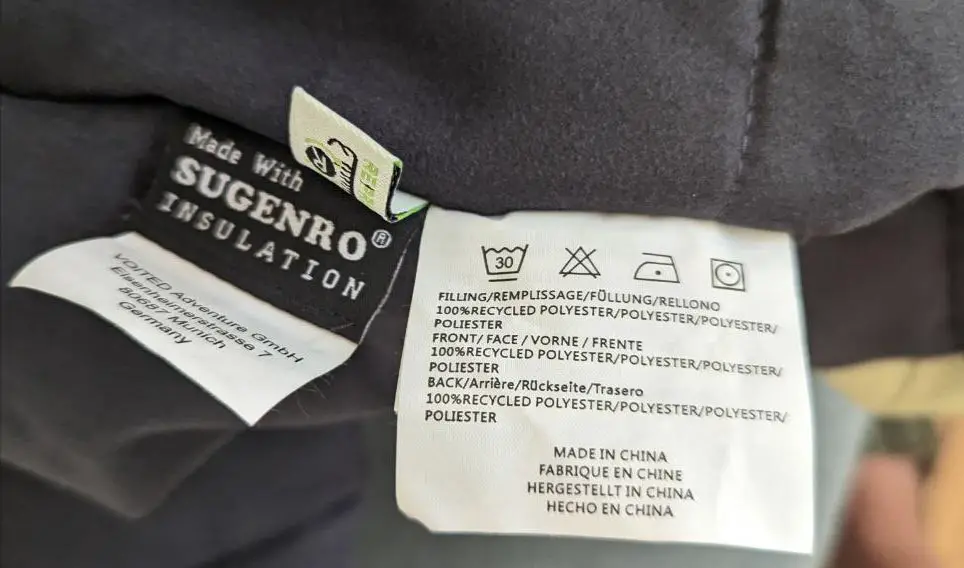 In line with a growing trend towards sustainability, the Voited Outdoor Change Robe is made from environmentally friendly materials. The robe is primarily constructed from recycled polyester, which is derived from recycled plastic bottles. By using eco-friendly materials, Voited not only offers a functional product but also helps reduce your environmental footprint.
In summary, the Voited Outdoor Change Robe is a practical and eco-friendly option for outdoor enthusiasts who require a convenient and discreet way to change while protecting themselves from the elements. Its combination of useful features, such as ample storage, a polar fleece lined hood, and environmentally friendly materials, makes it a smart choice for anyone looking to enhance their outdoor experience.
---
Design and Comfort
Insulation and Warmth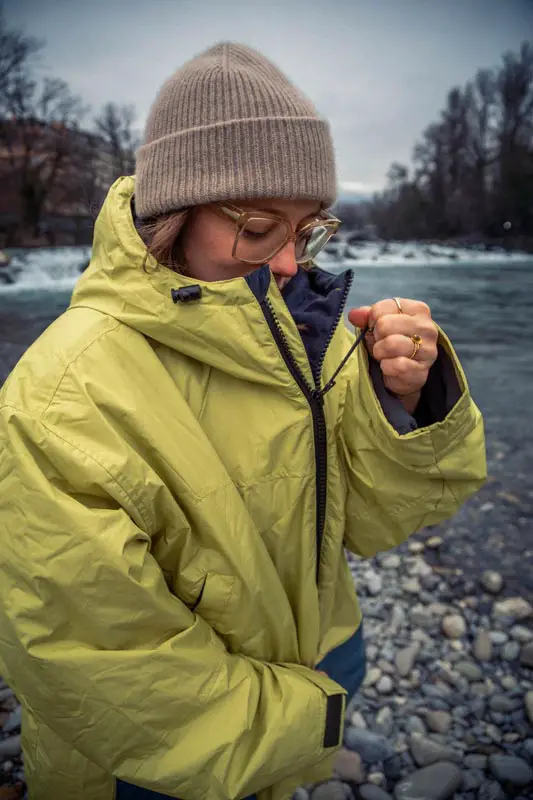 The Voited Outdoor Change Robe provides excellent insulation and warmth, which is essential for cold water swimmers and outdoor enthusiasts. Designed with a waterproof outer material and a cozy fleece lining, this robe effectively retains your body heat. You'll feel comfortable and warm even in chilly weather conditions after your swim or outdoor activities.
Fleece Lined Hood
To further enhance the warmth and insulation offered by the robe, the Voited Outdoor Change Robe comes with a fleece-lined hood. This feature not only provides added comfort but also protects your head from wind and cold drafts. The hood is designed to be lightweight, yet effective in keeping you warm.
Fit and Sizing
The Voited Outdoor Change Robe is designed with an oversized body fit, which allows plenty of room inside for movement and easy changing. It is equipped with a full-length, two-way reversible YKK zip, enabling you to use the zip from the inside for convenient changing. The ample size ensures a comfortable fit for a variety of body types and sizes, without feeling too snug or restrictive.
To sum up, the Voited Outdoor Change Robe offers an excellent combination of insulation, warmth, and practical design features. With its fleece-lined hood, comfortable fit, and lightweight construction, this changing robe will be an invaluable addition to your outdoor gear for various water-based activities and outdoor adventures.
Comparison with Other Change Robes
Differences from Dryrobe
While both Voited Outdoor Change Robe and Dryrobe serve the purpose of providing warmth and privacy while changing outdoors, there are some key differences to consider:
Material: Voited Outdoor Change Robe features a weather-resistant outer layer and a cozy fleece lining, while Dryrobe Advance Long Sleeve utilizes a waterproof and windproof exterior with a synthetic lambswool lining.
Design: Voited Outdoor Change Robe has discreet branding and full-length reversible YKK zippers, while Dryrobe Advance has more prominent branding and shorter, non-reversible zippers.
Price: Voited Outdoor Change Robe is generally more affordable than its Dryrobe counterparts.
Other Alternatives in the Market
In addition to Voited Outdoor Change Robe and Dryrobe, there are other alternatives available in the market, such as:
Alpkit Haven Change Robe: This changing robe is priced at $80 and offers a weather-resistant design that's easy to use for swimming or water sports, but may not have the same level of warmth as Voited or Dryrobe options.
Red Long Sleeve Pro Change Robe EVO: Priced at £149.95, this robe provides warmth and ease of changing with a more compact design than some other options. Its understated styling and color options make it an attractive alternative.
Outdoor Poncho: The Voited Outdoor Poncho is a more lightweight and stylish option for those who don't require the full coverage of a dedicated change robe. This poncho might not provide the same level of privacy when changing as other robes do, but it is available in various colors and offers more freedom of movement.
When comparing different changing robes, consider factors like warmth, material, design, and price to find the one that best suits your needs while participating in outdoor water activities.
---
Activities and Uses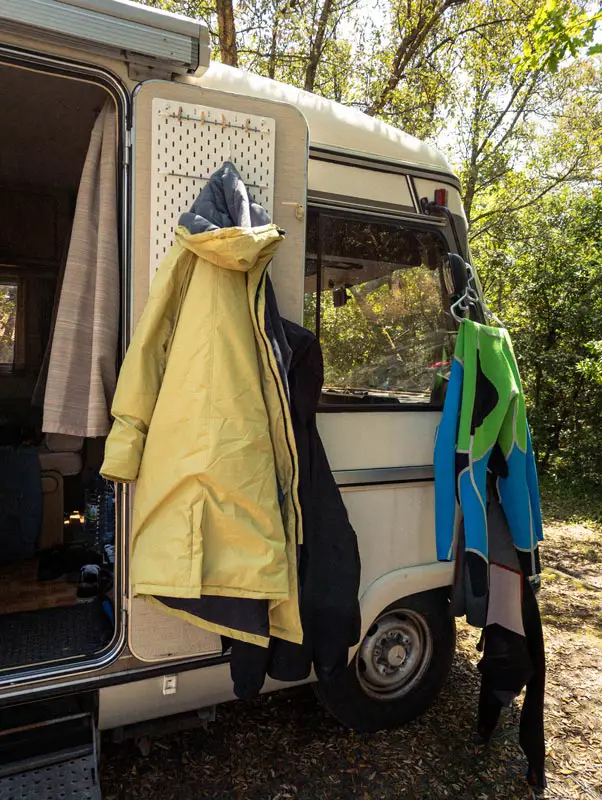 Surfing and Paddleboarding
When you're out surfing or paddleboarding, the Voited Outdoor Change Robe can become your go-to companion. Its cozy fleece lining provides warmth after a cold session in the sea or on the water, making it easier to change in and out of your wetsuit. The weather-resistant outer layer keeps you dry, whether you're just getting out of the water or waiting for your next wave.
Wild Swimming and Open Water Activities
For wild swimming and sea swimming enthusiasts, the Voited Outdoor Change Robe is a must-have accessory. After spending time in cold open water, the robe's fleece lining offers the much-needed warmth to prevent hypothermia or simply maintain your comfort. Made with eco-conscious materials, you can be confident that you are not causing harm to the environment while enjoying your activities.
Camping and Vanlife
If you're living the vanlife or embarking on camping adventures, the Voited Outdoor Change Robe provides a versatile solution for staying warm and dry in the great outdoors. It's easy to pack, and its lightweight design doesn't add much bulk to your gear.
The weather-resistant outer layer protects you from the elements while the fleece lining guarantees your comfort. Moreover, its design grants you ample mobility without sacrificing modesty, ensuring a pleasant changing experience after a dip in the lake or an outdoor shower.
So whether you're a surfer, paddleboarder, swimmer, or camper, make the Voited Outdoor Change Robe a staple in your gear collection for enhanced comfort and convenience during your favorite outdoor activities.
---
Storage and Transport
Packing Away the Robe
To pack away your Voited Outdoor Change Robe, simply follow these easy steps:
Make sure the robe is dry and free from dirt or debris.
Fold the robe inwards, tucking the arms and hood into the main body.
Roll or fold the robe until it reaches a suitable size for your desired storage option.
The Voited Change Robe comes with a pack-away pouch. Slide the folded robe into the pouch, and you are good to go.
Travel and Adventure-Friendly Features
Voited Outdoor Change Robe has some features that make it suitable for your travels and adventures:
Kangaroo Pocket: The built-in kangaroo pocket adds extra storage for your belongings, such as keys or mobile devices, during your outdoor activities.
Dry Bag Compatibility: The robe's compactness allows it to fit into most dry bags, making it perfect for water-based activities where you need to keep your gear dry.
Kit Bag: If you prefer, you can store the robe in a larger kit bag alongside your other gear. Its compact nature ensures it won't take up too much space.
Compactness: The foldable and packable design of the robe makes it easy to take with you on your adventures without using up too much storage space.
In summary, the Voited Outdoor Change Robe's design, including features like the kangaroo pocket and compactness, make it perfect for storage and transport during your outdoor adventures.
---
Additional Features and Accessories
Pockets and Storage
The Voited Outdoor Change Robe comes with several pockets to keep your belongings safe and secure. There is a chest pocket, which is perfect for keeping small items close at hand. Additionally, a dedicated phone pocket allows you to store your phone securely while you change. For added convenience, there is also an internal zipped phone pocket for easy access to your device.
The robe features cargo pockets, giving you even more storage space for items like your keys, wallet, and other essentials. With all these pockets, you'll have plenty of room to store your belongings while changing or heading to and from your outdoor activities.
Adjustable Wrist Straps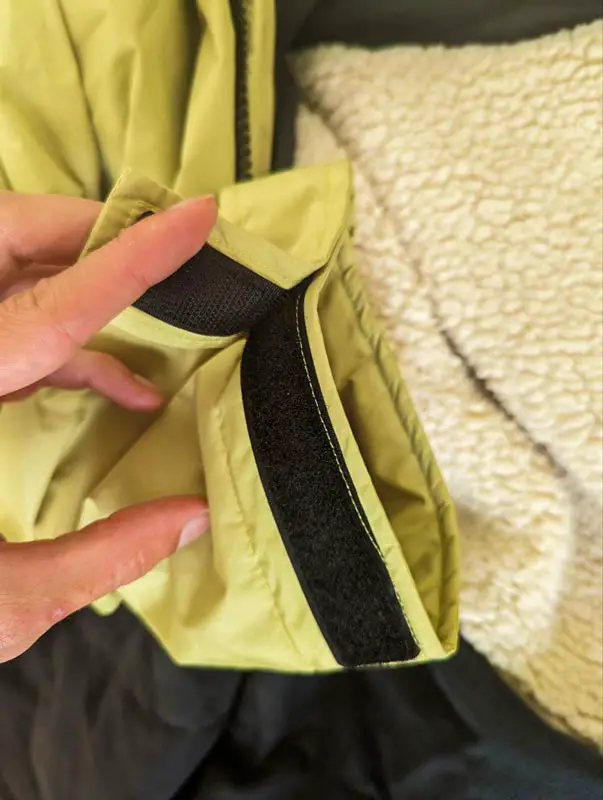 One of the standout features of the Voited Outdoor Change Robe is the adjustable velcro wrist-straps. These straps ensure a comfortable and secure fit, no matter the size or shape of your wrists. The adjustable wrist straps are both functional and stylish, providing a customizable fit that keeps the elements out.
Other Extras
Aside from the multiple pockets and adjustable wrist straps, the Voited Outdoor Change Robe is equipped with a full-length, two-way reversible YKK zipper. This reliable and high-quality zip allows for easy changing and provides the convenience of using it from the inside as well. With a YKK zipper, you can feel confident in the robe's durability and performance.
In the UK, the Voited Outdoor Change Robe pairs perfectly with Soul Slipper footwear for a complete changing experience at the beach, lake, or any other outdoor setting. These slippers provide additional comfort and protection for your feet while changing or walking around.
In summary, the Voited Outdoor Change Robe offers plenty of useful features and accessories to make your outdoor changing experience more convenient and enjoyable. From the ample storage options to the adjustable wrist straps and durable YKK zipper, this robust change robe is a solid choice for any outdoor enthusiast.
---
Community and Social Impact
Manufacturing Process and Sustainability
Voited's Outdoor Change Robe focuses on sustainability throughout its manufacturing process. The robe is made from recycled nylon, which demonstrates the company's commitment to eco-friendly practices and reducing waste in the outdoors. This not only contributes to a greener environment but also offers you a guilt-free choice for your outdoor adventures.
Brand Community and Social Engagement
The Voited brand prides itself on being engaged with the outdoor community. By being active on social media platforms like Instagram, they showcase their products in various outdoor settings, and frequently feature customers using their change robes in real-life scenarios. This creates a sense of camaraderie and connection between the brand and its users.
Voited is not only committed to manufacturing a high-quality, sustainable product, but also seeks to foster a strong community of enthusiasts who share a love for the outdoors. By supporting and engaging with this community, the company strengthens its social impact and ultimately builds a loyal customer base.
So, when you're choosing a Voited Outdoor Change Robe, know that you're becoming a part of a larger community of individuals who share your passion for the environment and the outdoor lifestyle. Together, with Voited's sustainability initiatives and your support, we can all make a positive impact on the world around us.