Hi-van is supported by its audience. When you purchase through links on my site, I may earn an affiliate commission. Learn more
Most people love enjoying campfires whenever they visit the great outdoors. They bring a sense of relaxation and wilderness excitement unfound anywhere else. However, many campgrounds have rules that regulate various aspects of camping. So, will you be able to set up a fire wherever you go?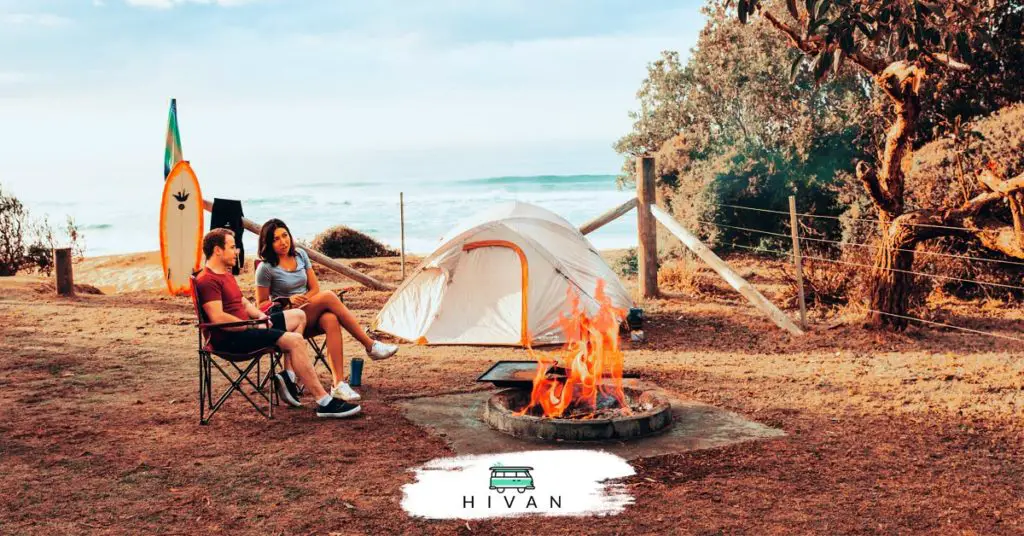 Not every campground allows campfires, but most of them do. Some campgrounds place restrictions on fires because there's too much wind or dry debris that can spread wildfires. Check with the campground before setting up a fire. In most cases, campsites with fire pits allow campfires.
In this post, we'll break down why not all campgrounds allow campfires, what you can do about it, and other common rules relating to setting up a campfire. We'll also talk about how you can know ahead of time.
Can You Always Have a Campfire When Camping?
You can't always have a campfire when camping because some campgrounds don't allow it. To avoid complications, ask the host or find their contact information to know if you're allowed to light a fire at the campsite. Don't assume firewood at the site or a pit indicates you're always free to start a fire throughout the year.
SFGate shows that unexpected events can suddenly cause states to place a short-term ban on fires. We'll cover more explanations in the following section.
Why Do Some Campgrounds Not Allow Campfires?
Some campgrounds don't allow campfires because of potential fire hazards, such as dry wind and lots of fallen debris. Other campgrounds might not let people light campfires due to lack of fire protection or hosts (free campsites don't always have a host on-site) or because they're located in a nature preserve.
Let's cover a list of five reasons why some campgrounds don't want you to light fires:
It might be fire season where you're camping, so the campground doesn't want to be responsible for wildfires. Fire season varies depending on your location, but it always includes high winds and dry debris. These conditions (among others) create a perfect environment for sparks and ashes to jump and burn nearby debris.
Dry fires are incredibly common, even during cold months of the year. It doesn't have to be fire season for a fire to break out. If there's too much dead flora nearby, there's a high chance some campgrounds will limit or prohibit campfires. Some of them are required to do so by the owners, while others follow state laws.
State mandates occasionally limit fires in national parks and forests. According to Sac Bee, many states with harsh fires (Colorado, California, Oregon, etc.) can propose limitations that don't allow any campgrounds to have campfires. This rule is often out of the owner's hands, so there's nothing they can do.
If there's no host at the campground, there's nobody to ensure you're following the campfire rules. This issue is expected when you're staying at free campsites since they don't have the budget to have hosts on the site every day of the week. Call ahead of time to find out when a host will be present.
Another common issue is when a campground simply doesn't want to be responsible for campfires. While it's never a good explanation for campers to hear, there's always the chance that a campground owner or host doesn't want to deal with campfires and the issues they could bring.
As you can see, there's a host of reasons campgrounds don't always allow campfires. The good news is that a lot of them do since they know campfires are an essential part of an outdoor experience. A little bit of online or over-the-phone research can go a long way to help you know if you should bring a lighter and firewood.
Common Campground Campfire Rules to Expect
Common campground campfire rules to expect include the following:
Some campgrounds require campfire permits, so be prepared to get one if it's necessary. Boondockers Bible explains you might have to have a permit to light a campfire, even if the campsite allows fires all year round. However, they often list this concern on numerous signs or on their website ahead of time.
There are usually rules regarding leaving campfires unattended, including when you're going to bed. Campfires pose the highest risk when nobody's watching because small sparks can turn into massive thousand-acre forest fires. Never leave a campfire without someone nearby.
Many campground hosts will impose fire rules within a designated time period. These rules prevent people from going to bed with a fire lit. If the campground's host sees smoke or fires coming from your site, they'll likely pay you a visit. Failure to stick within the aforementioned time frame often results in fines or verbal warnings.
Unfortunately, some campgrounds have sites that allow campfires neighboring sites that don't. Much like the fifth suggestion in the previous section, this one doesn't sit well with a lot of campers. If you're adamant about having a campfire, always check if the site you book has a pit and allows fires.
More campgrounds are beginning to ban bringing firewood from a different location. Bringing firewood from other places (more than 50 miles away) can invite pests, diseases, and debris that can wreak havoc on the local environment. These rules are quite common in state and national parks.
Nobody likes rules, but they're there to protect the campers, campground, and environment. Abiding by the campground's campfire rules will keep you from dealing with fines and frustrating conversations. If no rules are listed, just keep in mind that someone should always be near the campfire and nothing inorganic should go into the fire.
Conclusion
Now that you know when and where you can set up a campfire, you can choose your favorite campsites for a fun trip. Most campgrounds allow fires throughout the year, some of which require permits or lay out specific rules to follow. As long as you stay within their standards, you don't have to worry about legal issues or campground fines.
---
Find this content useful 🙂 ?
Subscribe to our Newsletter and get a free electric diagram + shopping list.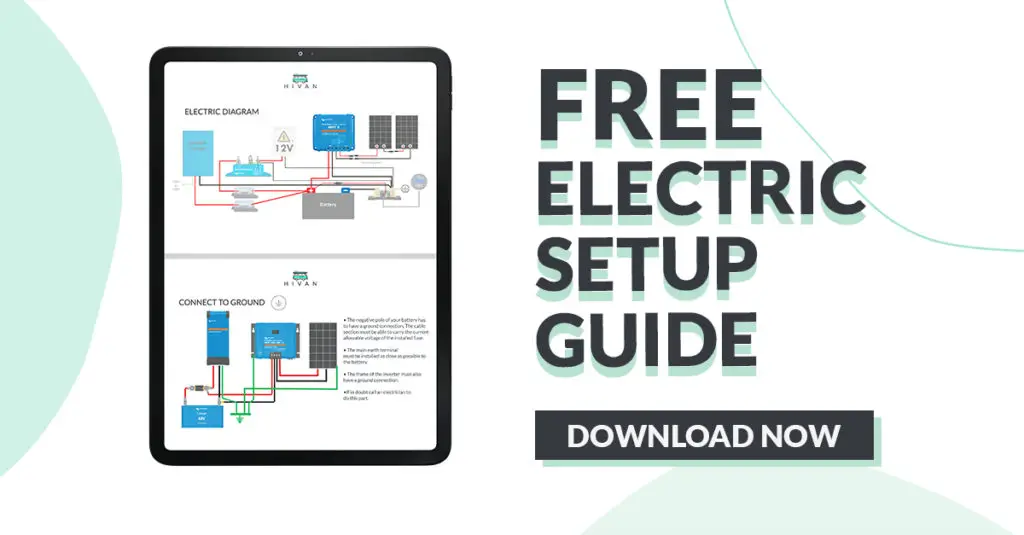 ---
Here are some of my favorite van life essentials:
Thank you for reading this article. I hope you found it helpful as you're experiencing your life on the road. Here are some tools and gadgets I use on a daily basis that made my van life a lot easier. I hope you'll also find them as useful as me. These are affiliate links, so if you do decide to purchase any of them, I'll earn a commission.
But in all honesty, these are the exact tools that I use and recommend to everyone, even my closest friends and family.
Kitchen: I'm cooking a lot and I've finally found my perfect cookware set: The Magma Cookware 10 Pcs that you can nests and store in less than 1/2 cubic foot of cabinet space is really handy. Since I'm also spending a lot of time working at my desk, I use my favorite coffee mug from Yeti. For more, check my list of kitchen accessories I can't live without.
Outdoor: Even though I'm spending a lot of time in my van working, I do enjoy getting out and explore my ever-changing neighborhood. This sometimes requires me to take my portable solar battery with me. And when I just want to chill outside and take a nap, I use the Winner Outfitters Hammock.
Clean/Tidy: Space is precious and therefore I used these heavy-duty storage bins from Homs to store my material. They're robust and you can stack them together. Regarding showering, I like to use this portable solar shower from Advanced Elements when it's hot outside.
To see all of my most up-to-date recommendations about van life, check out this resource that I made for you!