Hi-van is supported by its audience. When you purchase using our links, we may earn an affiliate commission (no added cost to you). Learn more
Maybe you're interested in living a van life because the couple next door went for it, and we're living it to the fullest. Well, hundreds of people give up their material possessions to live a life on the road, appreciate nature, and delve into an upcoming culture. It sounds exciting, but unfortunately, this life has its ups and downs, including high expenses, missed opportunities, and, more importantly, efficient waste disposal.
Dumping greywater for most van lifers is a disadvantage because it means you'll have to stop in a place provided for that purpose. You can usually find them at campsites or fuel stations, and you should never dump your greywater in the middle of nature.
Knowing how to dump your waste is one of the first steps you'll have to learn if you intend to live the van life. This article includes a step-by-step guide on the best way to dump grey water and what you need to get the job done.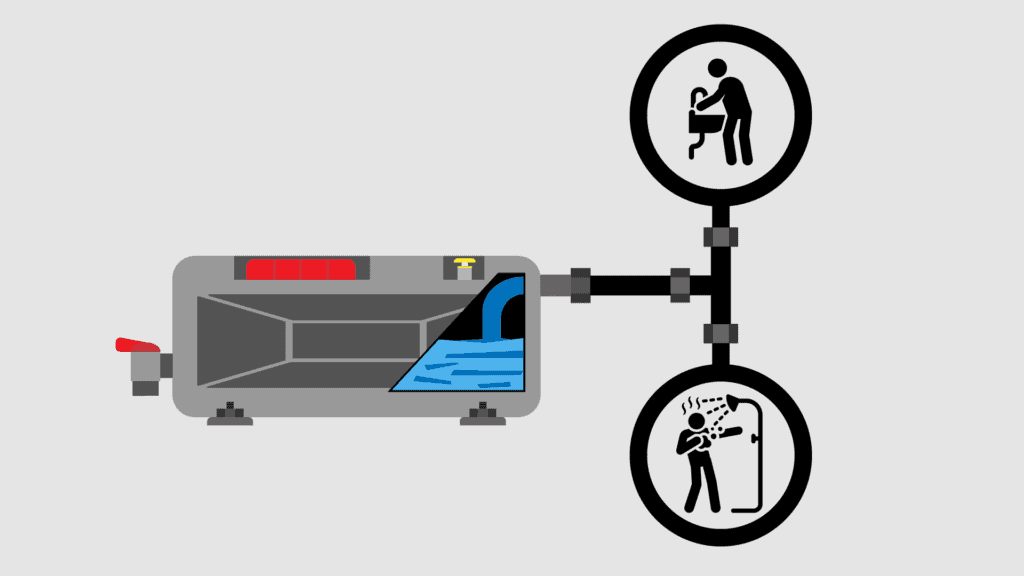 ---
Locate the Disposal Unit and Prepare for Dumping your Greywater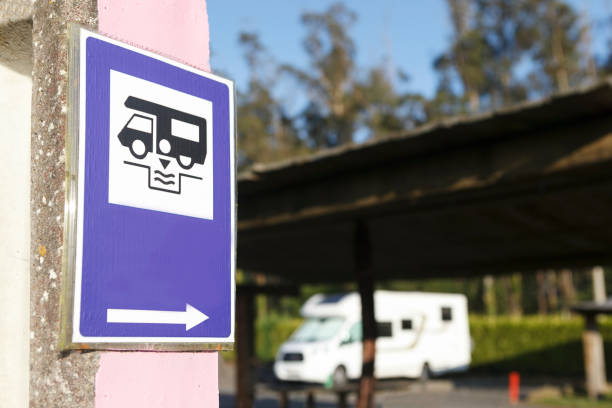 If you're already set up in a campsite, you'll likely find a designated disposal station for greywater and blackwater. Some camping grounds observe stringent rules about greywater dumping, and you might want to check in with the administration first. Let them explain what needs to be done for the sake of other campers.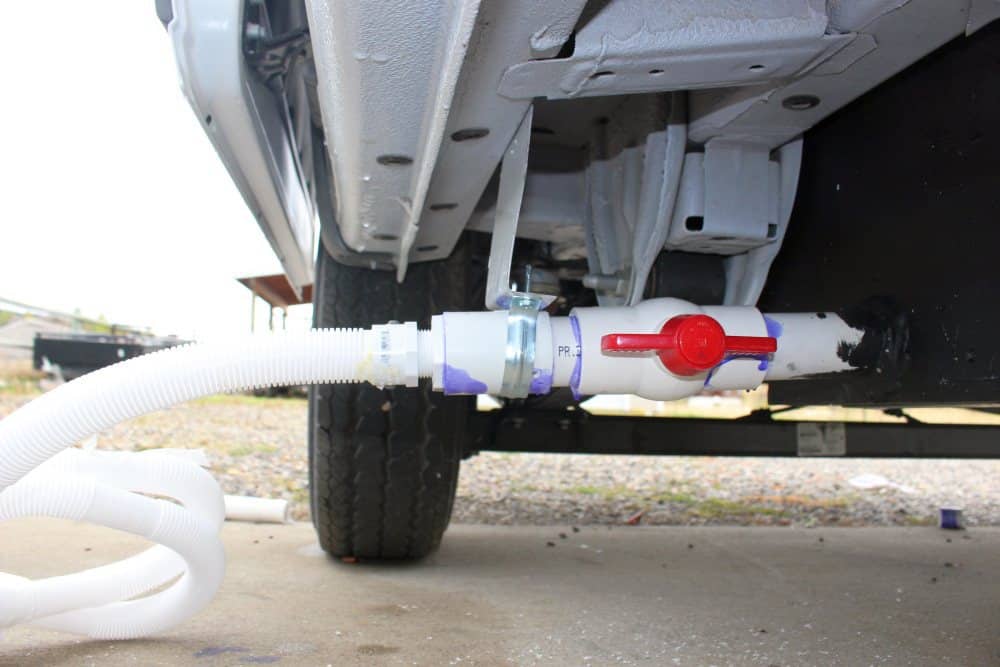 But what if you're not in a campsite? Dumping your grey water on the ground is the next thing that comes to mind, but it's considered illegal. Instead, people drive to the nearest RV dump stations to drop the load and be on their way. Just move your van to a rest area and park beside the dump station (if it's there).
---
Check the Greywater Tank Design
Today's vans are equipped with grey water tanks of different sizes, shapes, and models. Some are integrated into the van's plumbing, while others are portable. You should check the tank's design to avoid mixing up the inputs and outputs. It would also save you a lot of time and effort if you checked the tank design since some tanks require patience and care to empty.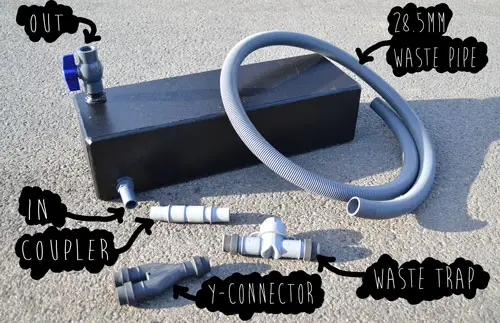 For example, vans with portable (with transport wheels) grey water tanks require careful transport to a disposal site. It's a big bonus if you can spot the disposal site but can't drive close enough.
---
Protect Yourself: Use the Right Tools, Gloves, and Hoses
The first rule of emptying a waste tank is observing hygiene. Your grey water tank provides a breeding ground for pathogens. They feed on the kitchen refuse, hair, dead skin cells to produce toxic substances that may send you to the hospital if you're not careful. Always keep in mind that your health comes first.
Superior Winter Work Gloves
🧤 Designed for cold temperatures, providing warmth with a 15-gauge nylon exterior and soft fleece interior.
🤝 They have a crinkle-grip palm coating that remains flexible even in freezing temperatures, offering a superior grip.
💧 Quick-drying and lightweight, ensuring all-day comfort and maintaining a strong grip in wet and dry conditions.
🛡️ They are rated ANSI 2 puncture resistant and ANSI 3 in abrasion resistance, making them suitable for various occupations, including construction, utilities, cold storage, agriculture, and more.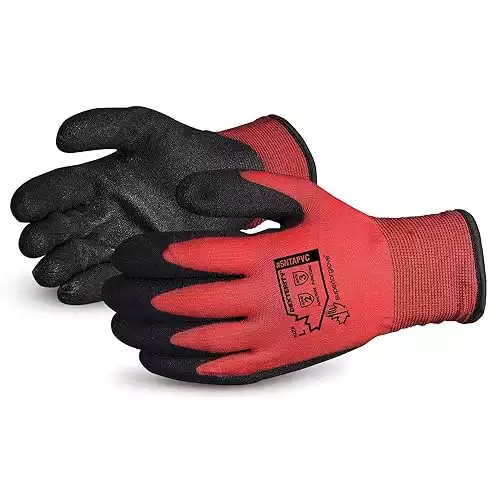 If you make a purchase, you support Hi-van.com by allowing us to earn an affiliate commission (no added cost for you).
Just because greywater isn't toilet water doesn't mean you should handle it like clean water. If you're going to dump the water, always make sure you have a pair of gloves to avoid getting splashed. Some people also try to keep the expenses low by improvising sewer hoses when the original one gets damaged. Use the specified sewer hose for the job. An improvised one may fail in the process.
---
Locate the Tank Valves and Connect Your Hose to the Disposal Facility
Fortunately, you don't need any plumbing experience to do this. Most vans have their wastewater tank valves labeled for black or greywater. You should know where your grey water goes to avoid mixing up the outlets with or without the labels. 
Remove the cap and hook your sewer hose. If you have one grey water tank on board, you can easily connect it to the sewer adapter and start draining.
Some RVs may have more than one grey water tank, one for the kitchen water and the other for your bathroom water, so you'll need two hoses for that. To drain the two tanks simultaneously may call for a unique tool, the wye adapter, to connect them to one sewer drain.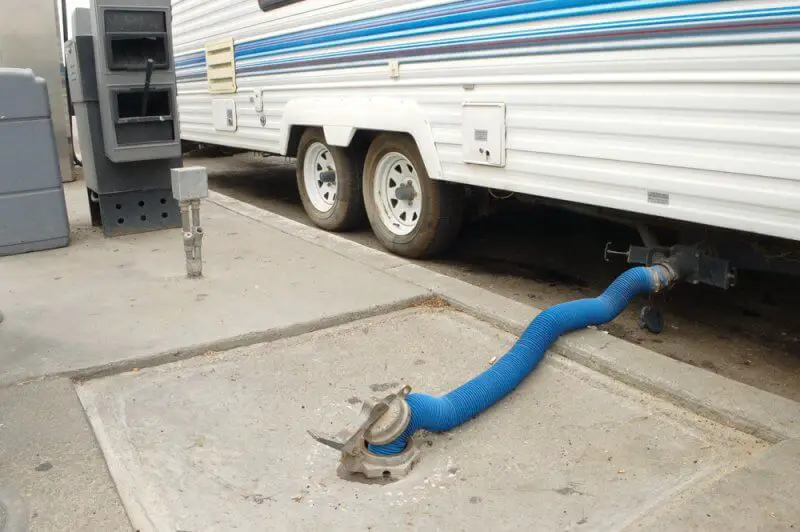 Every camp is different, so you'll need to prepare for possible frustration. Using a long and flexible hose will make your work easier, no matter how organized it is. In most cases, you may have to support the hoses for better drainage. The water's weight is enough to pull the hose from one of its two ends and create a big mess. 
To avoid this, van lifers use folding support for their hoses. A folding sewer hose support is designed to hold the hose in place on uneven terrains. It's easy to assemble and disassemble, durable, and light to carry. You can find some of the best supports for sewer drainage online that you can buy.
Camco 20 Ft (43051) Sidewinder RV Sewer Hose Support
The ultimate protection and support for your sewer hose: The 20 feet Sidewinder RV Sewer Hose Support by Camco lifts and cradles your sewer hose while in connection from your RV to the dump station. It keeps your sewer hose off the ground and prevents potential damage or punctures to your RV or camper sewer hose by safely nesting it in heavy duty plastic.
If you make a purchase, you support Hi-van.com by allowing us to earn an affiliate commission (no added cost for you).
It's essential to keep yourself safe during the process. Sometimes, dumping grey water may create a mess you weren't ready for. The hose may accidentally disengage from the valve due to a bad connection. It's always a good practice to keep observing personal hygiene by using a pair of gloves. Wash your hands with soap and water in case you get splashed on.
---
Flush the Greywater Tanks
Always start by flushing the black water tank. It's where all the dirty water goes; the poop, tissue paper, urine, and other toilet waste. Flushing the dirty waste first is a widely recommended practice that keeps water wastage to a minimum. 
When draining the tanks, it's essential to check the dumping station specifications. Most campgrounds closely monitor the kind of waste getting dumped on each station. They've differentiated the black water disposal and the greywater disposals. Wherever you are, always check the type of dumping facility before proceeding.
Put the sewer hose in the dumping hole and drain the black water tank first. Then, hook the sewer hose to the greywater valve and open it. This will flush your sewer hose with cleaner water to clear any solid waste that may have been left behind. Always ensure that the valves are tightly closed to prevent leakage.
Related Articles:
This Is How To Clean Camper Van Water Tank For Freshness
Can you use a stainless steel rv water tank
How to Keep a Campervan Water Tank from Freezing
Best RV Electric Dump Valve
---
Store Your Equipment and Wait for the Next Time You Empty the Tanks
You're always going to dump grey water for as long as you live in a van. Since you're missing out on reliable sewer service, emptying dirty water tanks will be part of your van life. 
Don't wait for too long before the next dumping, or else your tanks will be at risk of damage from carrying too much water. At the same time, don't dump our grey water too soon. It's advisable to let it accumulate to a suitable level to give it enough pressure for a thorough flush.
Besides, you need to take good care of the system, the grey water tank, and the sensors. Take every measure to prevent solid wastes from entering the grey water drainage. It may only take a pea-sized particle to clog your whole system.
Clean your wastewater tanks regularly with bleach and soapy water, and don't forget to take good care of the sensors. Some wear out gradually due to inadequate care, and they may fail to warn you in time when your tank is full.
---
Conclusion
Dumping greywater is easy if you're already used to the van life. For newbies, it's something you'll have to deal with for a long time. Always remember that greywater is still waste, and improper waste disposal is both illegal and unethical. It's a threat to public health, and unless you learn how to do it right, living in the van is probably not meant for you.
Try your best to abide by the greywater codes, policies, and regulations, and all will be well.