Hi-van is supported by its audience. When you purchase using our links, we may earn an affiliate commission (no added cost to you). Learn more
Vans and campervans can be a large investment. And if you care a lot about your camping experience, you might make few improvements to your vehicle. How much will you have to pay to protect all of it?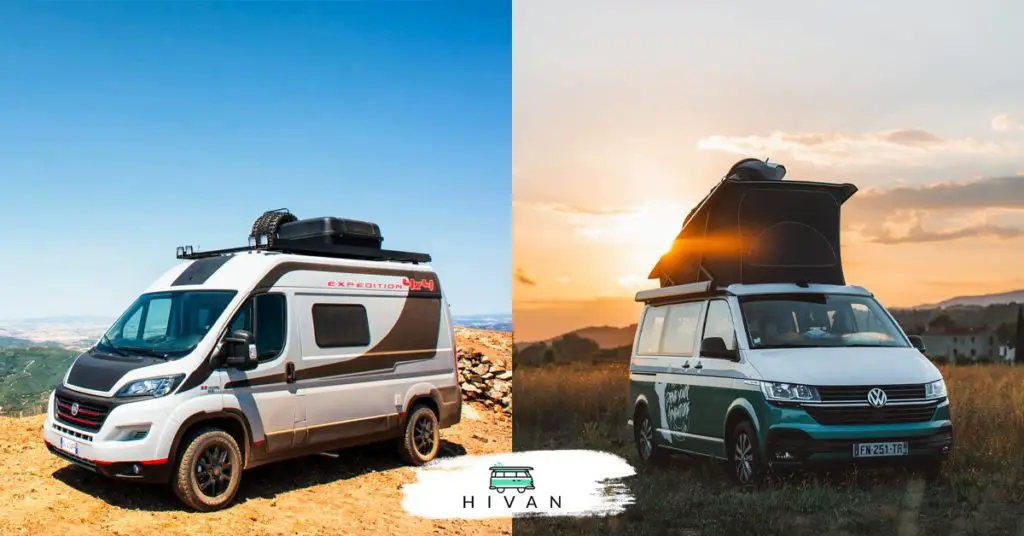 The average cost of insuring vans and campervans is roughly the same. Full-coverage insurance costs around $1,000 a year. Other factors have a larger impact on your vehicle's insurance, like its size, your driving credentials, how much you use it, and the state you live in.
Insurance takes up an important chunk of the cost of maintaining a vehicle, so, naturally, you'll take it into account before buying one. Let's see what can drive up the cost of insuring your van or campervan.
---
What Is the Cost of Insuring a Van?
Not counting RVs, vans are the cheapest type of car to insure. This is in part because they are known as safe, family-friendly vehicles.
The American Automobile Association reports that the average cost of full-coverage insurance for a minivan is $1,096. However, the cost of insurance of a van still depends on its use and size. 
If your van is insured as a commercial vehicle, General Liability estimates an average cost of $700-$1000.
---
What Is the Cost of Insuring a Campervan?
Campervans are also called Class B RVs, which is how insurance companies refer to them. Sometimes campervans are also called motorhomes, but they don't fall strictly under that category.
If you want full coverage, the average cost of insuring a campervan is around $1000 a year. For newer models, expect the price to go beyond that. A survey made by Lendedu estimated prices to be very close to $1000. Overland Insurance Services prices gave the same figure.
Keep in mind that your premium may look different from that. Other factors have a much larger impact on your insurance cost.
---
How Van Insurance Works
Van insurance is much like other vehicle insurance, in that it covers your van or campervan against accidents and injuries. Let's talk more about this now.
Factors That Determine Your Insurance Rate
It's difficult to predict exactly how much you'll have to pay for your van insurance. Your fee will be adjusted depending on several conditions. According to Bankrate, these are some of the most important factors:
Your type of vehicle: Bigger vans tend to be more expensive to insure because they can cause more damage on the road.
Your driving history: Having claims like accidents or convictions in your driving record will make your insurance more expensive.
Your age: Teens are usually charged higher fees. Prices start dropping for people in their 20s and 30s and go up again for people in their 70s.
Your gender: Males are usually charged higher fees due to a higher rate of accidents.
The coverage: A fuller coverage will be more expensive. Theft and fire coverage usually come with an extra charge.
What you'll use it for: Commercial vehicles tend to have lower fees.
What Will Your Insurance Cover?
Both van and campervan insurance falls within the category of auto insurance. 
Just as with any other insurance, it gives you financial protection in the case of an accident. In an insurance contract, you pay a premium regularly, usually every year or every 6 months. In exchange, the insurance company will cover your financial losses in the case of an accident.
According to the Insurance Information Institute, there are three types of events that auto insurance can cover:
Property: Any kind of damage to your vehicle and its theft.
Medical: The cost of injuries or rehabilitation incurred by the driver or any other passengers in your vehicle.
Liability: The cost of any damage done to someone else or their property.
Before adding any beneficial coverage to your plan, take a look at your other insurances. 
If you already have medical insurance that includes traffic accident injuries, you won't gain anything by adding it to your van or campervan insurance.
Some kind of auto insurance is mandatory in most states. The most basic insurance required by law covers bodily and property damage, otherwise known as liability. However, some states require more thorough coverage, like medical payments and hit-and-runs.
If you lease a van or campervan, the fee will include some degree of insurance.
---
Should I Get a Van or a Campervan?
Choosing whether to buy a van or a campervan isn't just a matter of insurance costs. Cindy from Van Camping Life explains that you should ask yourself which activities you'll do with your vehicle.
Choose a campervan if you travel a lot and want to camp in your van. However, you should choose a van if you only travel once in a while, or you work out of your vehicle. A van or campervan comes down to your favorite activities.
Campervans are very spacious and carry a lot of useful amenities. They usually have a sink and a toilet, plus furniture like a table, bed, and cabinets. This makes campervans ideal for camping for a weekend or even longer.
Vans may contain some furniture like a table and a bed. Because they don't have all the extra amenities, they have plenty of space for packing all the gear you may need. Vans are perfect for one-day trips or for when you need to take a lot of stuff.
As you can see, each one has its pros and cons. 
When it comes to maintenance, campervans will require more work. The repairs may be more costly because it contains many different systems. Campervans are big and heavy vehicles, which makes them more difficult to drive.
Repairing a van will be easier, and it won't require you to buy as many expensive replacements. Since they are lighter, you'll feel comfortable driving them if you've never stepped beyond a normal vehicle.
Lastly, vans are more versatile and can be repurposed in an instant. 
Many business owners operate from a van, and you can use it for daily transportation without issue. However, campervans give you a more comfortable experience. You can usually stand inside them and offer you living amenities without the need to carry a trailer.
---
Final Thoughts
Insuring a van or a campervan is much cheaper than insuring other kinds of cars. The cost will usually sit around $1000, although it will go up with newer models.
Meanwhile, a study made with data from Quadrant Information Services shows that the average cost of insuring a car in the US in 2021 is $1,674 a year.
However, other things are more important when thinking about campervan or van insurance. The cost of insuring your vehicle will depend on several personal factors and the type of coverage you want.
Find this content useful 🙂 ?
Subscribe to our Newsletter and get a free Solar Electric Diagram + shopping list.