RVs are expensive, which is why proper research on the suitable models and makes that suit your budget is so important. However, with so many brands in the RV industry, choosing the right vehicle can be quite challenging. 
There are so many different RV brands because it's a strategy that allows manufacturers to sell the same RV units to different dealerships within the same area.
Today, more than 100 RV brands are on the market, including Forest River, Thor Industries, and their subsidiaries.
If you're still confused about RV brands and why there are so many of them that you've lost count, don't worry. Keep reading to explore the top RV companies and their subsidiaries. By the end of this article, you'll learn whether or not RV brands matter.
How Many Different RV Brands Are There?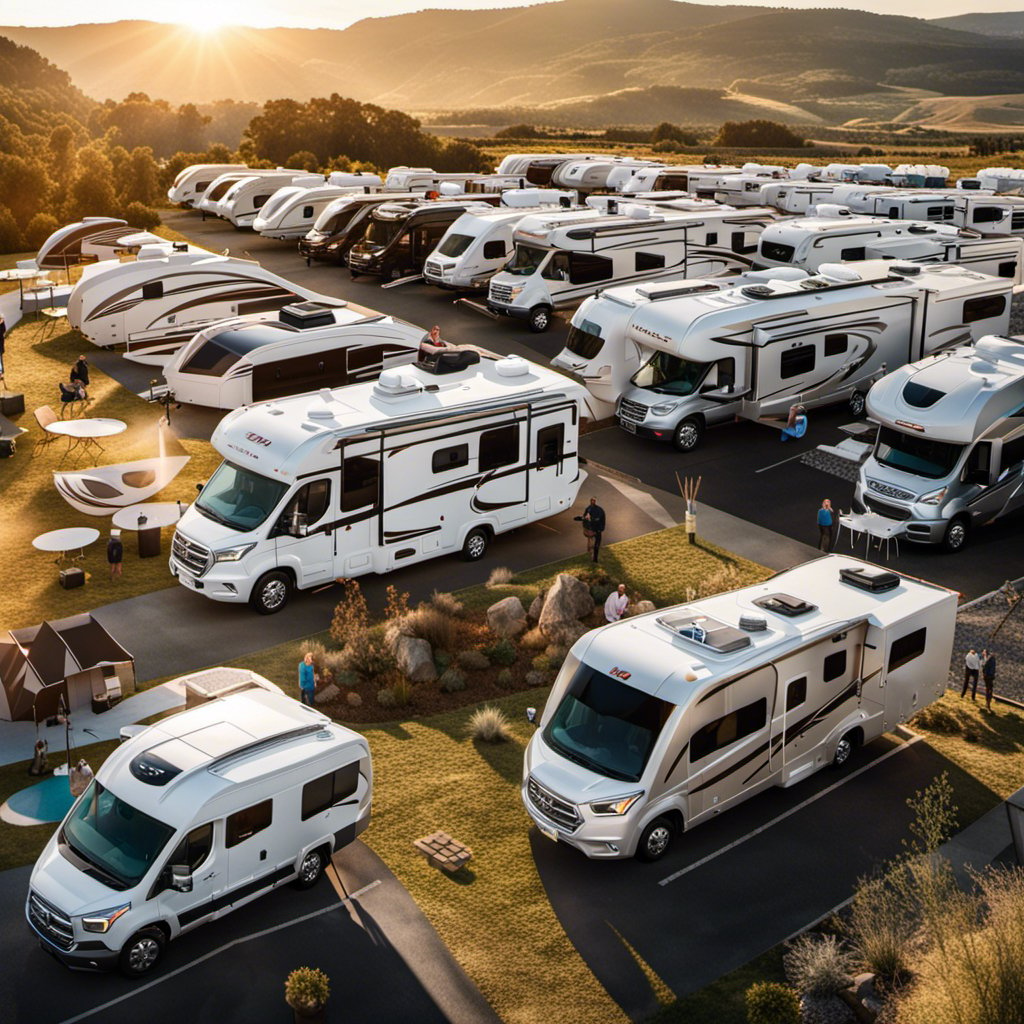 Upon researching RVs, you may have noticed the many brands that flooded your internet search results, so many that you've lost track of their numbers. Exactly how many different RV brands are there today?
It's difficult to give an exact number of how many different RV brands there are, as the RV industry is constantly evolving and new brands are introduced regularly.
We can easily say that there are more than 100 RV brands today. Forest River alone has more than 20 brands under its umbrella. Despite the various brands, small brands often get acquired by big companies like Forest River and Thor Industries.
Some of the most popular RV brands include Airstream, Winnebago, Forest River, Jayco, Keystone, and Thor Motor Coach. These brands offer a wide range of RV types, from motorhomes and travel trailers to fifth wheels and toy haulers, and cater to different budgets, lifestyles, and preferences.
These manufacturers make motorhomes, fifth wheels, toy haulers, and more. 
You might think, "Won't the industry be overly competitive with so many brands available on the market?" It is competitive, which is why large companies decided to make the industry less competitive by acquiring any brand that poses as competition. 
For example, Forest River acquired Coachmen and Dynamax, two of the biggest industry players.
RV Brands Acquiring Other RV Brands In a Monopoly
The RV industry isn't that big, and every now and then, larger companies acquire smaller companies.
Often, monopolies are viewed negatively because a lack of competition usually means declining product or service quality. The RV world isn't free from monopolies, as other companies acquire smaller companies, which often affects the brands' overall value. 
Many people have voiced dissatisfaction with their RVs' build quality in recent years.  
When brands get bigger or become part of a company that prioritizes their shareholders over customers, their quality suffers. Furthermore, with so many brands, customers find it harder to choose the right RV for them.
Every Brand Markets Its RVs Independently
Thor Industries, one of the leading RV brands, has many brands under its umbrella. But despite having many brands or companies under its care, Thor supports its smaller companies and allows them to operate independently. These brands are even encouraged to compete with each other. 
Brands under Thor Industries are as follows:
Airstream: Best-known for its silver luxury travel trailer and class B and B+ motorhomes.
Heartland: Has more than 20 names of towable RVs under its brand, including travel trailers, fifth wheels, and toy haulers. The company also owns CRUISERRV, which makes six lines of RV trailers (e.g., Embrace and Hitch), and DRV, a luxury RV maker.
Jayco: One of the oldest RV brands available, founded in 1968, making pretty much every kind of RV. The Jay Flight Travel Trailer is one of the most successful RV brands today. 
Thor Motor Coach: Makes all kinds of sizes of motorhomes. Its top-selling RV is the Four Winds Class C.
CrossRoads: Makes fifth wheels and travel trailers. In recent years, many customers have complained about the brand's poor RV quality. 
Dutchmen: A brand under Keystone with lines such as Kodiak, Coleman, and Voltage.
These brands are responsible for their sales, marketing, research, and development.
Forest River Is One Of the World's Largest RV Manufacturers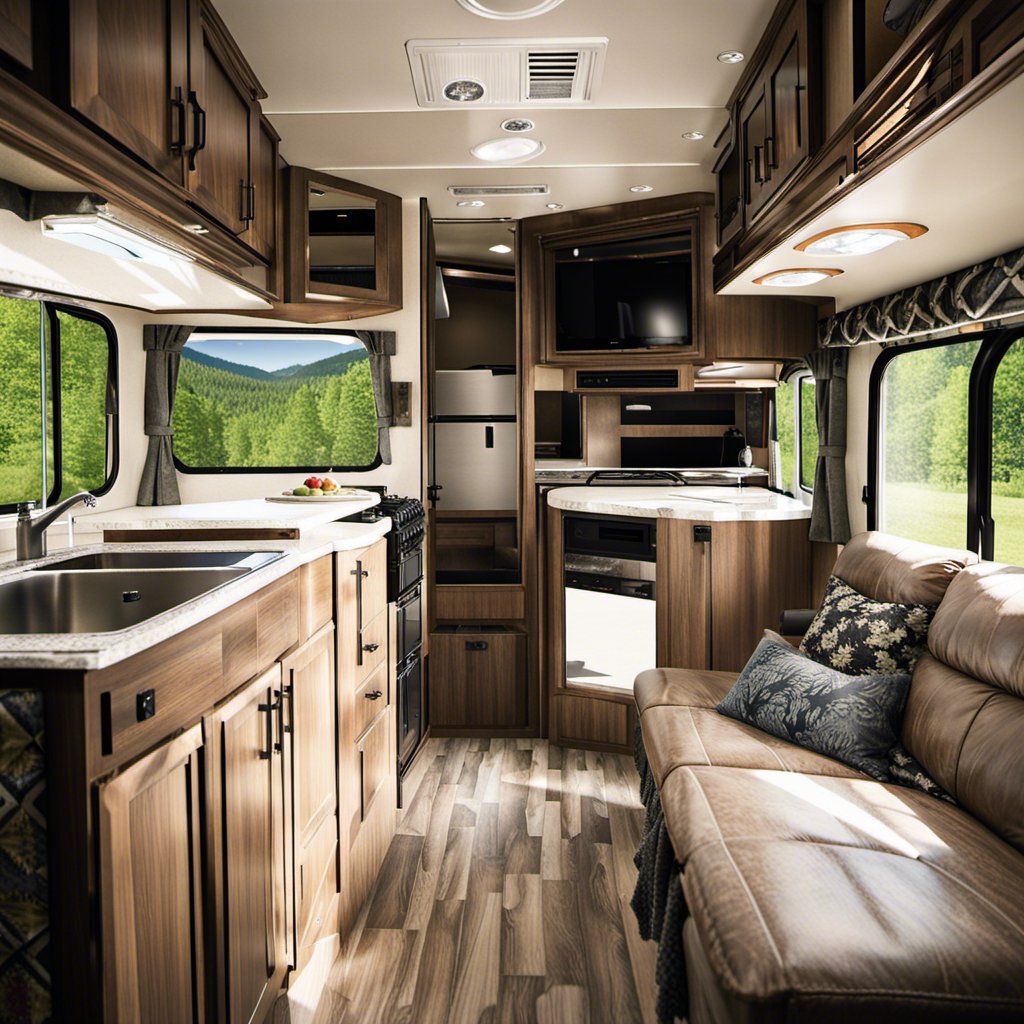 Forest River is one of the world's most popular RV brands today, owned by Warren Buffet's Berkshire Hathaway. As discussed, there are many brands under the company's umbrella. 
Some of the brands under Forest River are as follows:
Aurora: A travel trailer line considered more affordable than other travel trailers on the market. The Aurora Light Travel Trailers are a popular choice.
Cardinal: They offer fifth wheels, such as the Cardinal, Cardinal Luxury, and Cardinal Red. The Cardinal Luxury is affordable, with a storage unit big enough to fit a tire, plenty of countertop stoves, and a modern interior. 
Berkshire: The brand uses diesel for its luxury coaches and offers three models: Berkshire, Berkshire XL, and Berkshire XLT. Its 2022 models feature a better backup camera, more lights, the Splendide Washer and Dryer Stackable Combo, and more.
Thor's Erwin Hymer Group Has 24 Brands 
Thor Industries have RV brands outside of the States as well. Erwin Hymer Group is owned by Thor and has 24 brands, such as Compass, CROSSCAMP, Hymer, and more. The RVs are mostly marketed in Europe, but they also get into North America now and then.
---
Why Is It So Hard To Find Quality RVs These Days?
Maybe you still can't decide which RV brand to trust or RV model to buy due to tons of negative reviews on even the most popular brands. It seems that finding quality RVs isn't as simple as you thought. 
It's so hard to find quality RVs these days because many manufacturers keep cutting costs, prioritizing profits over product quality and customer satisfaction. As a result, RV workmanship today is often terrible. 
Many brands also use cheap materials, meaning their RVs are often not built to last.
Despite the luxury look of an RV, chances are it has low-quality appliances that may break down quickly despite being new. To cut more costs, many manufacturers went as far as cutting down labor hours, which might mean a lack of inspections.
Related Guides:
– Are RV shows really a good place to buy?
– Buying a used RV: How old is too old?
---
Popular RV Brands Aren't Always the Best
With so many brands, which ones should you consider or avoid? 
Everyone's experiences are unique, so some brands may work well with others while others don't. But you might want to be careful with big brands because their business size doesn't always justify their product quality. 
You can still get disappointing quality from the big players.
Brands like Forest River, Thor, Keystone, and Coachmen are some brands you should be careful with. For example, the Thor Hurricane has received many complaints regarding its poor quality. The vehicle has also been known for using second-hand parts for their so-called "new" RVs. 
However, it doesn't mean you should avoid all these brands altogether. Some of their models are excellent. 
So, what other brands should you consider? Well, you could look into Newmar, Tiffin, which is a brand under the Thor Industries umbrella, and Grand Design. Many customers have praised them for their satisfactory build.
Related Articles:
– How Much Does It Cost to Convert a Minivan to a Camper?
---
Summary
The RV industry features hundreds of brands, and it's common for brands to acquire other brands. For example, Airstream is an RV brand under Thor Industries, one of the world's leading RV manufacturers. 
Forest River is also another big player in the market.
Since not all brands are created equal, customers should do their due diligence before purchasing an RV. RVs are expensive, but that doesn't mean the more expensive, the better their quality. Many manufacturers tend to cut costs at the expense of their product and service quality.