A camper wobbling isn't a concern when driving because you may face uneven grounds or drive through gravel. However, it can be annoying to have a camper so wobbly when you walk in the vehicle while it's parked. So, why is your camper wobbling so much, and can you fix it?
Your camper is so wobbly because the vehicle is parked on uneven surfaces. A flat tire could also cause unlevel tires.
The vehicle also probably lacks support due to the weight that its tires need to carry. Consider pumping the tires or using stabilizer jacks or leveling chocks to fix the problem. 
Nobody likes a wobbly camper. Besides, who wants their camper wobbling when parked at campgrounds for everyone to see? Keep reading to explore why your camper is so wobbly and how to fix it.
1. The Ground Where Your Camper Is Parked Is Uneven
You might face uneven terrain when driving your camper, especially in the countryside. Uneven surfaces are unstable, causing your vehicle to wobble, so it's normal for your camper to move up and down and side by side in such conditions.
However, it's not normal for the vehicle to wobble so much when you move in it while it's parked.
You'll want to determine what area you're parked in, such as if it's a mountainous area or a sinking ground, or maybe you stopped your camper on an uneven gravel road.
How To Fix It
You can't fix uneven ground yourself, but you can do something about your camper parked on one. Your tires need to level so your camper won't shake when you move in the vehicle.
You can use leveling blocks like this Camco Heavy-Duty Leveling Blocks from Amazon.com.
These leveling blocks allow you to adjust the height you want for your camper. Since it's small and portable, and they come with a small zippered bag, storing them is easy.
Here's how to use the leveling blocks:
Place them under your car tires.
Move your tires onto the blocks slowly. If you have a trailer, place the blocks under your tongue jacks' fronts.
You can also use wheel chocks and leveling blocks for more stability, as they prevent your tires from moving back and forth when you move in the camper while parked.
You might like this Camco 44414 Wheel Chock Without Rope from Amazon.com. It's bright yellow, made of durable plastic, and prevents your camper from wobbling. 
Here's how to use the wheel chocks:
Place the wheel chocks behind your camper wheels. 
Ensure the wheel chocks fit properly. That means the chocks must be suitable for your tire size, ensuring they're not too small or big.
---
2. One of Your Tires Lacks Air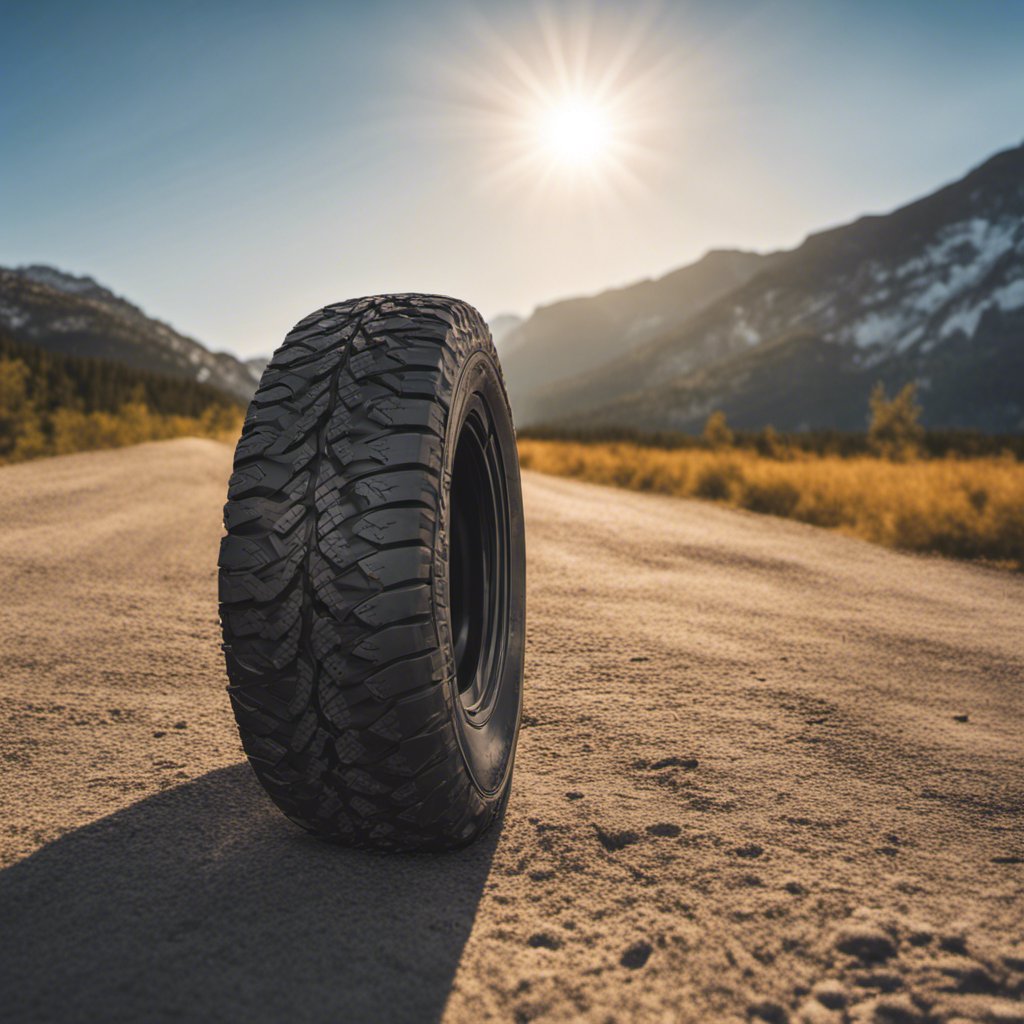 You'd know if your tire is flat, especially when driving because your vehicle wouldn't drive properly, and you'd feel one side of the car lower than the other. If your tire only started to lose air while driving, it may not be apparent initially.
However, you'd notice it once your vehicle is parked during camping because when you walk in your camper, the vehicle wobbles. Fortunately, fixing this problem is easy.
Related Articles:
– Can you use car tires on rv trailer?
– How do you fill nitrogen rv tires
How To Fix It
Check your car tires to determine if they're flat and pump the affected tire if it lacks air. You can use the pump service at your nearest gas station. 
Alternatively, you could use a portable air pump like the AstroAI Tire Inflator (available on Amazon.com).
It can do the job in under 5 minutes and is suitable for cars, trucks, SUVs, and more, and can easily be stowed in your camper when not in use.
Follow the following steps to add air to your tire:
Unscrew your car tire cap. 
Connect the air pump to your tire. 
Press the button to set up the psi you want.
Click on the start button and start pumping. Most portable air pumps are automated, so all you need to do is wait for the air pump to do its magic. 
If your car tire is damaged by broken glass or other sharp items, you should change your tire immediately. Be sure to keep a car jack in your camper at all times.
Related Articles:
– Does the RV have to be level to run the AC?
---
3. Your Camper Lacks Support for Carrying Heavy Weight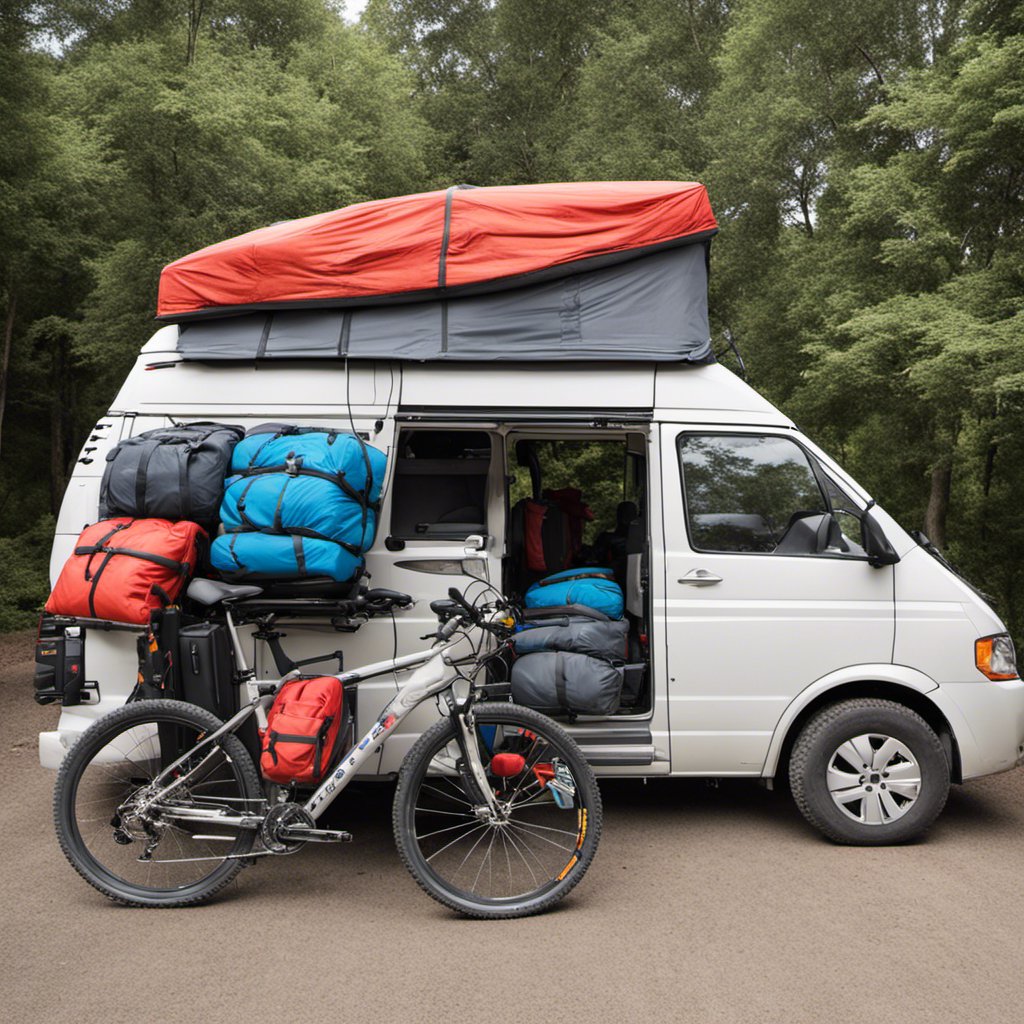 Is your RV too heavy? If your camper has heavy furniture and many other things that add to the overall vehicle's weight, it will wobble more than if it didn't have as much weight in it. Weight shouldn't be a problem, however, if you only travel in your camper for a few weeks. 
However, keeping down your vehicle's weight can be challenging if you travel and live long-term in your camper.
How To Fix It
While it's best to prioritize what you need and travel light, you could use stabilizer jacks to help you get the extra support your camper needs.
Check out these Camco Olympian Aluminum Jack Stands from Amazon.com. They can provide lift support up to 17" (43 cm) and up to 6,000 lb (2,722 kg).
Follow the steps below to use the jack stands:
Place the stands under your camper in the area that needs the right leveling.
Adjust the height you need accordingly. You can do this by manually using hand tools designed for the jack. If it's automated, press the right button to lower or increase the jack's height.
Since these stands don't prevent your camper from moving in a front-and-back movement, it's also best to use wheel chocks and leveling blocks.
Another solution worth considering is an RV stabilizer like the Valterra 020106 RV Stabilizer (available on Amazon.com).
You can easily fold it when not in use, but when in use, it supports the front and rear on both sides, ensuring your vehicle doesn't wobble when parked. No tools are needed with this product. 
The video below demonstrates how to use the stabilizer:
---
Summary
A wobbly camper is a common issue that many travelers face when camping. Different reasons cause the wobbling. It could be that your vehicle is parked on an uneven surface, your tire lacks air, or the camper needs more support for carrying heavy things like furniture.
Fortunately, you can fix these issues by using leveling blocks, wheel chocks, and stabilizer jacks. It's also handy to travel with a portable air pump in case your tire lacks air and needs pumping while on the go.