The number of solar panels required to charge a 12V battery depends on several factors, such as the size of the solar panel, the efficiency of the solar panel, the amount of sunlight available, and the capacity of the battery.
Assuming you have a typical 100W solar panel with an efficiency of around 15%, it would take about 6-8 hours of direct sunlight to fully charge a 12V battery. However, if you have a larger battery or less sunlight available, you may need multiple solar panels to charge the battery efficiently.
It's important to note that you should always use a charge controller when charging a battery with a solar panel to prevent overcharging and damage to the battery.
In this article, we will tell you everything you have to know about solar panels, batteries, and some of the electronic appliances that you can power up using. At the end of the article, you will be more than ready to install solar panels on your RV. Learn why it is the best power source option for people living the RV life!
---
How much energy could solar panels produce?
The amount of energy your solar panels could produce would depend on two factors, namely the size of your solar panels and the amount of time you expose it to direct sunlight. The average size of solar panels used in RVs is that of 100 watts. This size of solar panels mostly comes with specifications such as 156mm x 120mm in size, has 36 solar cells in total, and has the Maximum System Voltage of 600V DC.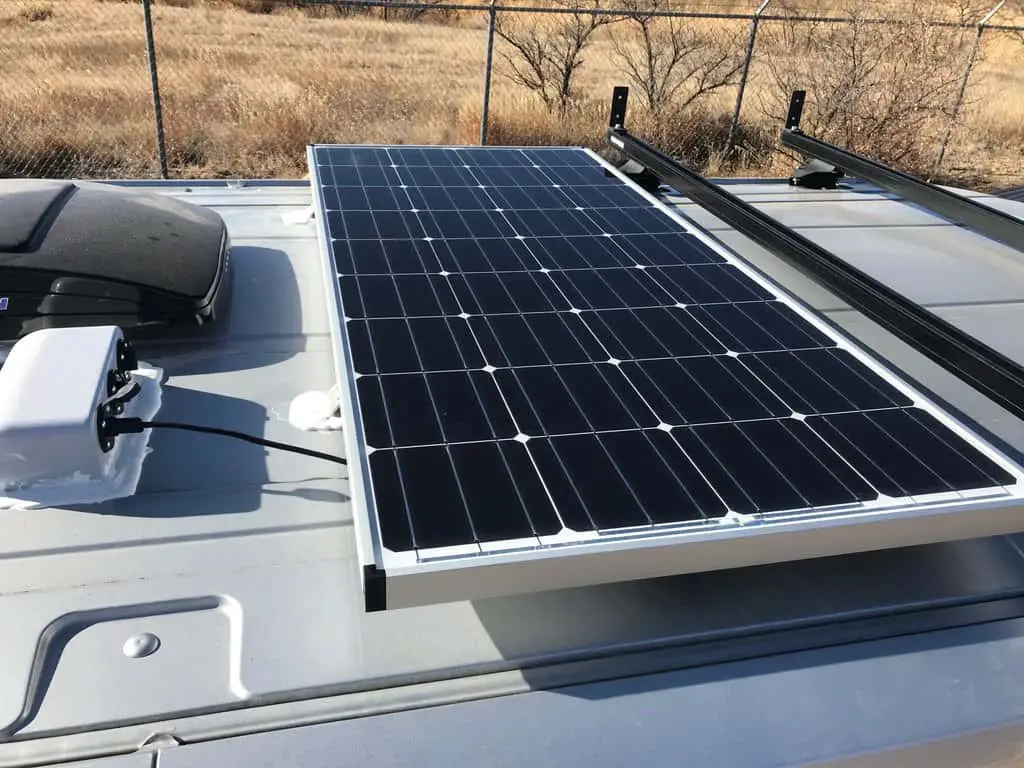 A 100 watts solar panel should be exposed to direct sunlight for at least 3 hours in order to power up a 12v battery, which is the most common type of battery among people living the RV life. If you opt to have a battery with a higher voltage such as 24v and 36v, you should expose your 100 watts solar panel to direct sunlight for at least 6 hours and 9 hours, respectively.
We know what you are thinking, depending on a 100 watts battery would be a bit hard if not entirely impossible, right? Aside from the fact that the weather is not always favorable to get enough sunlight, it would be hard to always find a parking space that would be free from any overhead trees or roofs that could obscure your solar panels.
Solar Electricity Handbook - 2023 Edition
The Solar Electricity Handbook has consistently been the leading title in its subject since its first edition in 2009, outselling competitors all over the world and proving indispensable to solar installers, researchers, students and homeowners, providing an informative and practical guide to installing these energy saving and cost effective systems.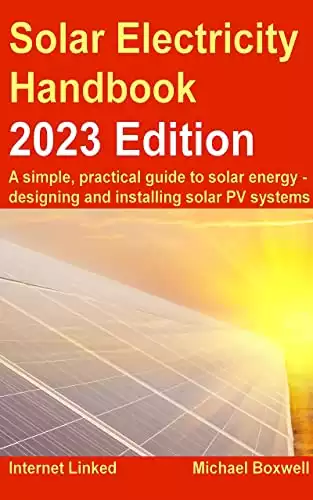 If you make a purchase, you support Hi-van.com by allowing me to earn an affiliate commission (no added cost for you).
This is why people either install multiple 100 watts solar panels or opt for bigger ones such as 250 watts and 500 watts. According to Ken Brook Solar, a 250 watts solar panel has 60 solar cells, while a 500 watts solar panel has 120 solar cells. These solar panels only take half of the needed time for a 100 watts solar panel to fully charge a 12v battery. Which means they could power up a 12v battery for only 1-2 hours, and 3-6 hours for both 24v and 36v batteries!
Related Articles:
How do solar panels work on a van? (an in-depth look)
How many solar panels do I need for my van?
---
What can be powered up by a 12v battery if fully charged?
There really is no best battery to be used with solar panels. It really depends on your needs. But, as mentioned a while ago, the most common battery used by people living in RVs is a 12v battery.
A 12v battery is mostly preferred by Rv owners and outdoor enthusiasts in general because of its compact but capable design. In an article of Go Outdoors about 12v batteries, they summarized the various things a 12v battery could power up inside your RV. A 12v battery could power up medium-sized coolers and refrigerators, air and water pumps, your RVs lightings, and even your medium-sized television.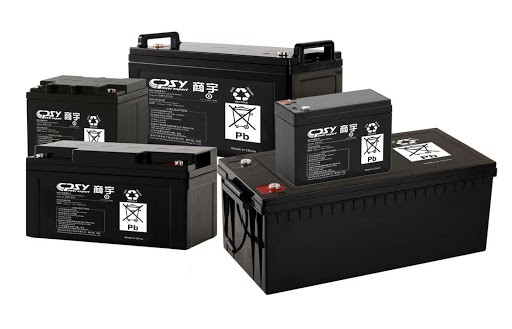 You could also use your 12v battery for heating items such as your microwave, oven, water heater, and more but only for a limited time since most heating items demand more power than regular appliances.
Besides these regular household items, your 12v battery could also let you recharge your smartphones, laptops, tablets, and other electronic devices for a decent amount of time.
How to install solar panels?
Now that you already know the basics of solar panels and 12v batteries, it is now time for you to understand how to install them on your RVs.
Bear in mind that the installation of your solar panels could really make or break your power source. Not that it could literally ruin your solar panels, but it would determine if they could generate an ample amount of energy to power up your 12v batteries. Remember that no matter how expensive your solar panels are, if you will not be able to expose them to direct sunlight, they would be utterly useless.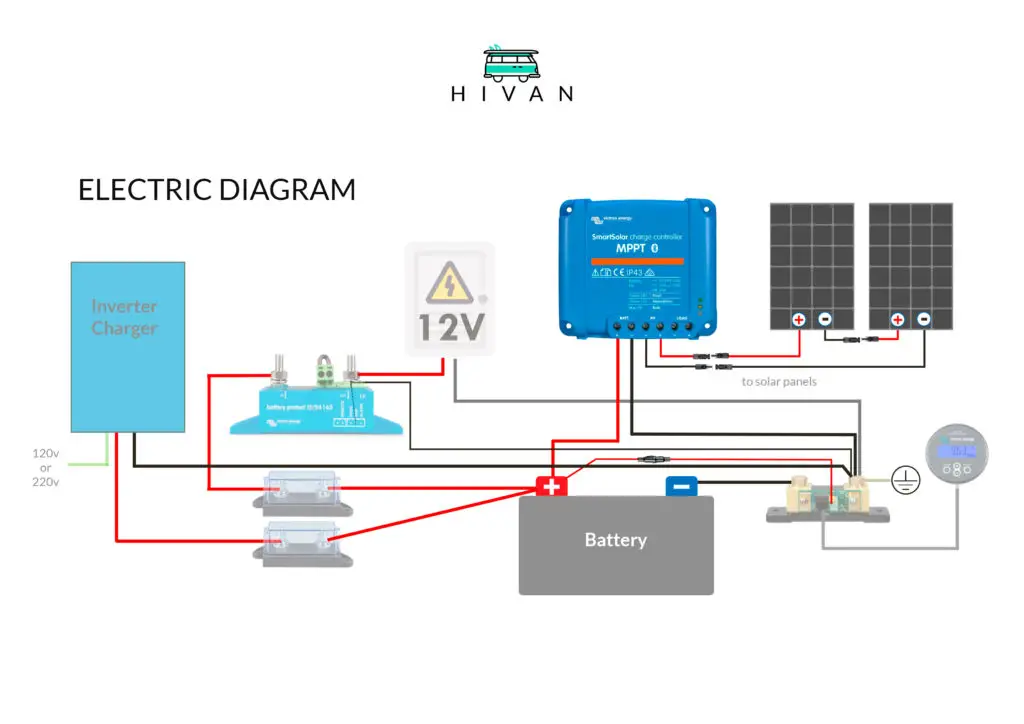 Some RV owners choose to just carry their 100 watts solar panel with them inside their RV and only bring them out during the daytime to recharge their 12 batteries. Though that could work if you are thinking of powering up appliances that constantly need power sources such as your coolers and refrigerators, that might not be the best option.
This is why installing your solar panels on your RV's roof is still the best option for people who really want to make the most out of their solar panels. Aside from the fact that it saves so much time and effort since you do not have to bring out your solar panels from your RV regularly, it would also let your solar panels produce more energy since they are constantly exposed to direct sunlight.
But how do you really install solar panels in your RVs? While it could be a challenging task for homeowners, it is actually pretty simple when you do it in your RVs!
Related Articles:
Can I connect a solar panel directly to a battery in my van?
If you are a novice in solar panels, you might want to buy those that already have frames on them. Though they could be more expensive than regular solar panels, they can save you so much time and energy especially if you lack metal hardware skills. These framed solar panels would come ready to install on your RV roof.
Sure enough, you would not want to drill your RV roof and create permanent holes. This is why the best way to install solar panels in your RV roof is first to secure enough sika glues. What you should do is to mark the drilling points of your solar panel frames, place an abundant amount of sika glues on top of those marks, squeeze in the drilling points of your solar panels allowing the sika glues to ooze through the holes, let the sika glue dry and harden, and drill in screws unto your solar panel frames.
Related Articles:
How to attach solar panels to a van roof
Through the use of sika glues, you would be able to securely drill your solar panels on their right positions without causing any permanent damage to your roof! This way, you could switch back to using gas-powered generators or battery inverters anytime you would like to!
Now that you have already secured your solar panels' positions, it is now time to hook them up to your batteries. Pau Hana Travels drew a detailed diagram, together with a series of vlogs, on how you could adequately install your solar panel wirings. Even though his diagram used 2400 watts solar panels and 24 batteries, the wiring guide could also be applied to 100 watts solar panels and 12v batteries. In his article, he said that it is best to secure an inverter, a solar controller, and a DC converter to properly connect your solar panels to your batteries.
Aside from the diagram, the vlog of Will Prowse of DIY Solar Power entitled "DIY 400 Watt 12 Volt Solar Power System Beginner Tutorial: Great for RV's and Vans!" could also come in handy when hooking up your solar panels to your 12v batteries.
So, now that you know the basics of solar panels and 12v batteries, including their specifications, installation, and wiring, you are all set up to power up your entire RV with these solar panels and enjoy the big savings it could give you! Don't waste your time and try it now!
Here are some of my favorite van build tools:
Thank you for reading this article. I hope you found it helpful as you build your own campervan. Here are some tools that I use daily while living on the road that made my life easier. I hope you'll also find them as useful as me. These are affiliate links, so if you do decide to purchase any of them, I'll earn a commission.
But in all honesty, these are the exact tools that I use and recommend to everyone, even my closest friends and family.

Electricity: When I first started my van life journey, I was using the Renogy 200W RV Kit, and I've recently upgraded my setup to the Renogy 400W RV Kit. I'm fully autonomous regarding power now, thanks to this upgrade. I don't know why I didn't choose this option from the beginning.
Quick Fixes: Whenever I need to fix something inside my van, I use my multitool from Victorinox. It's compact and comes with a leather pouch that lets you store it wherever you want. Whenever I need more tools, I get my Cartmann toolset out.
Power tools: If you're converting a van, you'll need some serious tools for the building process. I can assure you, good power tools can make a huge difference. You'll save time and avoid a lot of frustration while having some professional-looking final results. I personally went big with the full combo set from Dewalt.
To see all of my most up-to-date recommendations about van build, check out this resource that I made for you!