Camper vans are becoming more popular every year. People of all ages are flocking to these vehicles for camping, traveling, commuting, and long-term lifestyles. They're a bit more affordable than large Class A motorhomes while providing similar benefits. So, why do so many people enjoy camper vans?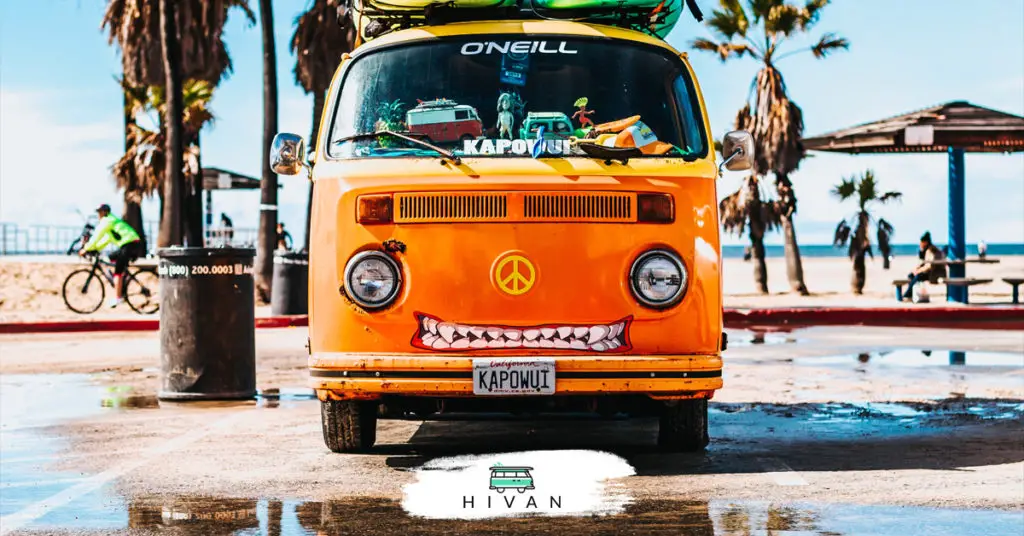 The reasons why campervans are so popular are because they're easy to customize, some of them can go off-roading and overlanding, nobody needs a special license, and modern campers offer reasonable gas efficiency. Furthermore, camper vans can be used as mobile hotels, commuter vehicles, and more.
Throughout this article, we're going to break down a detailed list of reasons why campervans are so popular. Each of them has to do with their amenities, freedom, and ease of use. Enjoy!
---
Campers Are Extremely Customizable
If you love camping and traveling, then you'll truly enjoy the custom outdoor experience of owning a campervan. They come with all sorts of fun additions, most of which you can pick or replace. Being able to customize your campervan means you can pick the interior color, cabinets, drapes, and more.
Campervans are significantly more customizable than traditional vehicles. You can't customize a truck, car, or SUV like a camper. However, many people convert traditional cargo or passenger vans into campervans. Out and About Live explains that you can save up to 90% by getting a used cargo van and converting it rather than buying a brand-new campervan.
Not only does buying a used campervan provide better savings, but it broadens your customization options. You can choose where the bed goes, where the bathroom drains, the fridge's size, how the sink operates, and more. A campervan can be a blank slate, creating the ultimate camping adventure wherever you go. Check my article "How Much Does It Cost to Build a Camper Van?" if you want to know more.
---
Some Camper Vans Can Go Off-Road
Comparing a campervan to larger motorhomes, you'll have a much greater range of overlanding and off-roading. You can't take a Class A motorhome to a fraction of the places you can bring a 4×4 campervan. Many people get a Dodge ProMaster or Mercedes-Benz Sprinter Van and convert it, as mentioned above. These vans come in 4×4 options.
Campervans can dry camp, which means you don't need to rely on campgrounds to enjoy the outdoor vacation. Find land owned by the Bureau of Land Management and camp wherever the road or dirt path takes you. Make sure you outfit the campervan with off-road wheels that can cut through dirt, sand, snow, and all other types of terrain.
Find this content useful 🙂 ?
Subscribe to our Newsletter and get a free electric diagram + shopping list.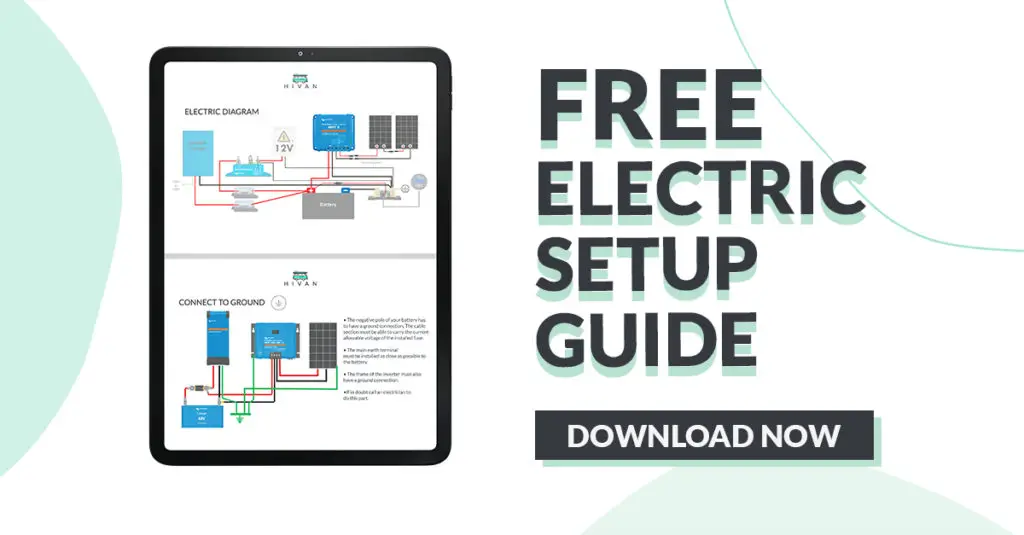 Camper Vans Can Double as Daily Vehicles
If you want to camp in a vehicle but don't want to have multiple cars, a campervan will be a perfect choice. Campervans are popular because you can drive them around town without having to switch vehicles. They have everything you need from an around-town vehicle while also adding several unique amenities.
Some people live out of their campervans since they have kitchens, bedrooms, and bathrooms. They're used as a house on wheels, letting people drive to work, cook in their vehicle, and enjoy everything they want to without having a rent bill or mortgage. When you're ready to go on an adventure, you can drive the same vehicle!
---
There's No Need for a Special Driver's License
Some Class A and Class C motorhomes require a higher driver's license than most road vehicles. The reason is that they're harder to operate since they're longer, wider, and accommodate more passengers. These three factors require an additional test that takes time, money, and a lot of practice.
People who want to hit the road in a customized camping vehicle don't want to wait around for a new license; They want to experience the unparalleled freedom of exploring the outdoors, local cities, and everything in between.
---
They Have Better Fuel Economy Than Motorhomes
According to Van Craft, campervans often consume less than half of the gasoline of larger motorhomes. Whether you're trying to reduce your carbon footprint or save money from excess fuel costs, campervans are the way to go. Their gas reductions lead the charge in popularity for many potential buyers.
To the same point, converted cargo campervans can cost much less than motorhomes and other camping vehicles (trailers, for example). Campervans can offer all of the savings you could ask for. Always weigh the pros and cons of buying a new one vs. comparing a used cargo van if you have the choice.
---
Camper Vans Often Have Every Amenity
Campervans are the ideal extravagant camping setup. People outfit their campers to have all sorts of fun stuff. Below, we'll include a list of unique campervan amenities.
Solar power to fuel laptops, smartphones, mini-fridges, and more
Vent fans for maximum air circulation
Refrigerators
Ovens, stoves, and sinks
Microwaves
Convertible couches and beds
Tables
Coffee machines
There are many other things you can add to your campervan. They can include almost anything your home has to offer. Some of them even have wet baths, which are bathrooms that have a toilet in the shower.
---
Their Compact Design Makes Them Easy to Drive
There's not much of a learning curve when it comes to driving a campervan for the first time. Unlike operating a motorhome or towing a trailer, campervans are quite similar to trucks and cargo vans. You'll sit a bit higher than most vehicles, but the turning radius isn't too wide, and the vehicle's base is relatable to other large road vehicles.
Many campers often worry about driving a big RV into drive-throughs, parking lots, driveways, and other tight spaces. With a campervan, you never have to stress about bumping other cars or running over the curb. They're fairly easy to operate, so what's not to love?
---
Conclusion
There's no denying the rising popularity of campervans, but they're sure to become even more common in the coming years. People love the luxury of having a miniature home on wheels without having to lug around a big motorhome. They're the best of both worlds, bringing camping and traditional home living together.