Hi-van is supported by its audience. When you purchase using our links, we may earn an affiliate commission (no added cost to you). Learn more
Rainy days don't always have to be a bummer. There are lots of exciting activities you can do even while living in a van. Take your sweet, slow time and make the most out of the rainy days.
Here are 6 things to do on rainy days while living in a van:
Prepare a cup of hot chocolate.
Crochet a blanket.
Start bullet journaling.
Listen to music.
Watch movies.
Play board or card games.
You'll be surprised at how much there is to enjoy on rainy days if you only play your cards right. If you need more specific ideas on how to seize the rainy day, then do keep reading.
---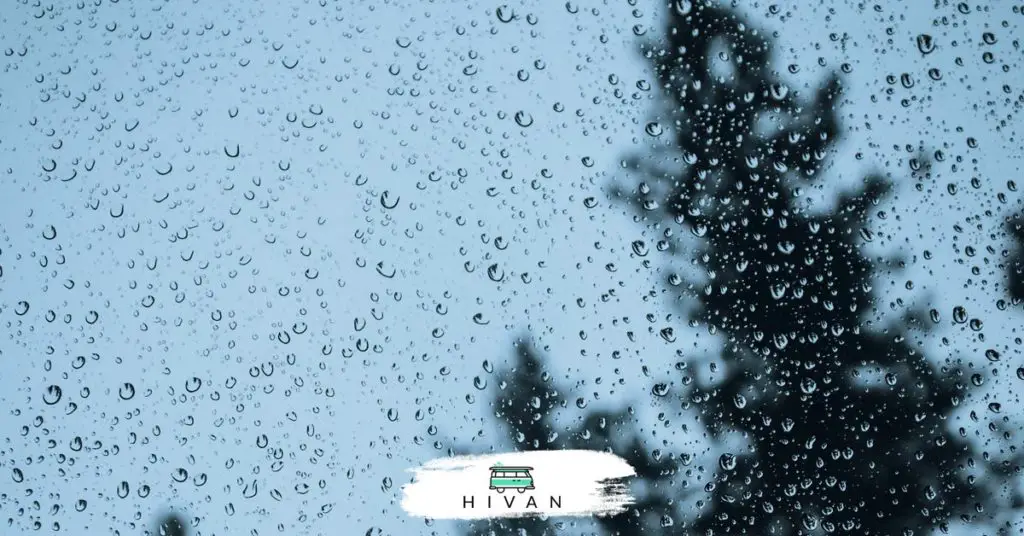 1. Prepare a Cup of Hot Chocolate
First, set the mood and make yourself a cup of hot chocolate or a creamy latte.
It takes just a few basic ingredients, and with just a few keyboard clicks, you'll quickly find easy-to-follow hot chocolate recipes on the web.
Castle Kitchen Double Dutch Dark Chocolate
Rich, Decadent Cocoa Taste - Sure To Satisfy The Deepest Desire of Any Chocolate Lover
All Ingredients Are Responsibly Sourced - Non-GMO Verified & Kosher - Dairy-Free, Gluten-Free, Vegan - No Artificial Flavors or Preservatives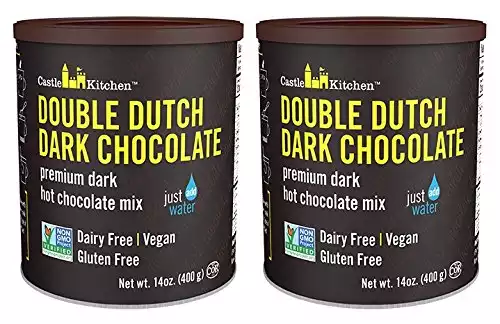 If you make a purchase, you support Hi-van.com by allowing us to earn an affiliate commission (no added cost for you).
Castle Kitchen offers the Double Dutch Dark Chocolate if you have dietary requirements or prefer a much quicker preparation procedure. This gluten-free and dairy-free product is available on Amazon.com. Put a few tablespoons of the mix, pour hot water, stir, and there you have it – a healthy cup of hot chocolate.
Or, if you really want a healthier cup of hot chocolate, you can make your own with cocoa powder, powdered milk, and powdered monk fruit sweetener. Generally, you would add each in a ratio of 0.5 to 1 to 1, respectively. Then, blend it in a blender to make it very fine and use it as normal.
---
2. Crochet a Blanket
Rainy days are an excellent time to revisit old hobbies. If you were ever into crocheting, then making simple crafts such as small centerpieces can be a great idea.
Crochet materials do not occupy that much space, so you would not have problems fitting them inside your van compartments and pulling them out when it's time for some slow, artsy time. Baby blankets are very popular, and you could even earn some money for them, if your skills are great.
It would be wise to skip the hassle of buying individual crochet materials and purchase an entire crochet kit instead. This not only saves you money but also time.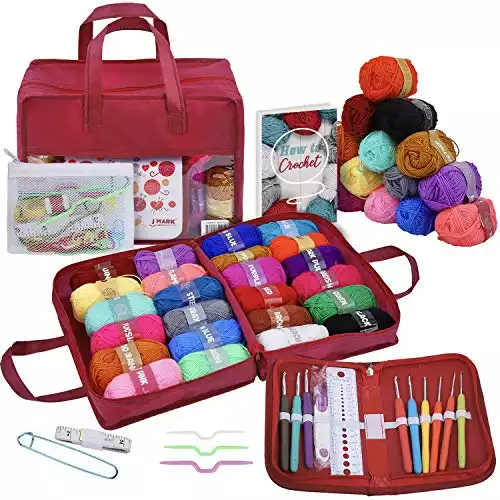 If you make a purchase, you support Hi-van.com by allowing us to earn an affiliate commission (no added cost for you).
J Brand offers a 63-Piece Crochet Kit on Amazon.com, complete with different yarn colors and hook sizes.
Since rainy days wouldn't be daily, I would suggest picking easy-to-craft patterns first and only proceed with more complex ones if you decide to make this occasional hobby a regular one.
---
3. Start Bullet Journaling
Starting a bullet journaling habit is another relaxing activity while living in a van on a rainy day. It also helps you organize your thoughts and brace yourself for hectic days ahead once your slow days come to an end.
So whenever it rains, and you find yourself stuck inside your van, you can let the sound of raindrops drown all the other outside noise and start listening to yourself. What's on your mind?
It would be helpful to read up on bullet journaling tips to optimize the process.
Just like the crochet kits, bullet journals are very portable, and you would not have problems packing one inside your van.
D&M Leather Studio Journal Cover
made of full grain cow leather (4 oz thickness)
100% hand sewn with saddle stitching 
will age beautifully over time
personal engraving possibility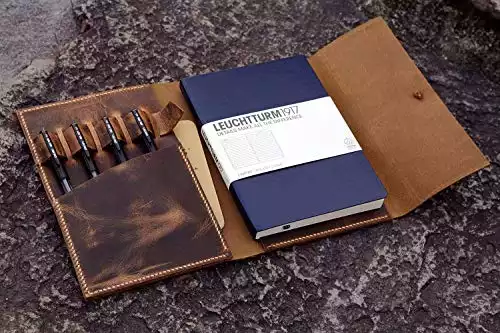 If you make a purchase, you support Hi-van.com by allowing us to earn an affiliate commission (no added cost for you).
I use a simple Moleskine Dotted Notebook (softcover) protected by a beautiful leather cover from D&M Leather Studio.
---
4. Listen to Music
If you're the type who's decided to live in a van for some time, then chances are, you are also looking into living a good life, not just one centered on hustling daily.
If I'm right, then simply listening to music on a rainy day is not a totally weird idea. Travel down memory lane, daydream, or dance to the sound of your favorite beat. There's just an unlimited set of activities to pair with great music.
There's no need to always keep producing something tangible. At times, simply chilling out by yourself or with friends results in something awesome, too, even better than the tangibles.
So prepare your rainy day playlist on iTunes or Spotify, and make a memorable day just a click away.
---
5. Watch Movies
Rainy days could also be a great time to take a break and watch movies. 
Rewatch your favorite rom-com for the hundredth time or try something new for a change. It's totally up to you or your friends if you're spending the day with them in your cozy van.
If you don't feel like spending the day with anyone else, you can simply use your laptop screen to watch movies by yourself. 
Of course, remember to have some movie snacks ready to make the experience complete.
---
6. Play Board or Card Games
So far, I've provided options that'd easily work even if you're by yourself, enjoying me-time. But of course, there are also a variety of fun ideas for when you're with friends. Playing board and card games could be a good pastime while it's too wet to go play outdoor sports. 
Taboo is just among the long list of card games you can play. It doesn't require much effort and can easily be played while you all sit comfortably, drinking hot chocolate or coffee.
Playing UNO is another exciting activity. Mattel UNO cards are available on Amazon.com. Just be sure you don't get too competitive, or the game could ruin this supposedly fun short break.
If you're into playing games that require deep thinking, then chess could be the way to go. You can also throw in a mobile chess clock to make the game more challenging. Several chess clock apps are downloadable for free via Google Play and the App Store.
Whatever the game may be, make sure it doesn't lead to petty rivalries! It would be awkward to hate each other while stuck in a van as it rains heavily.
Personal tips: if you have a lot of free time and you're in a place where it's raining a lot, I'd advise you to start a side hustle and create a new income stream for your life. For exemple, you could check my article about "Van life how to make money on the road - 40+ ideas" to get some inspiration. You'll maybe find your next dream job :)