Hi-van is supported by its audience. When you purchase using our links, we may earn an affiliate commission (no added cost to you). Learn more
Getting away from the city and into the solitude and freedom of the outdoors makes camping an exciting prospect. However, despite the adrenaline, camping in national parks also comes with its fair share of risks. So can you sleep in your car in national parks?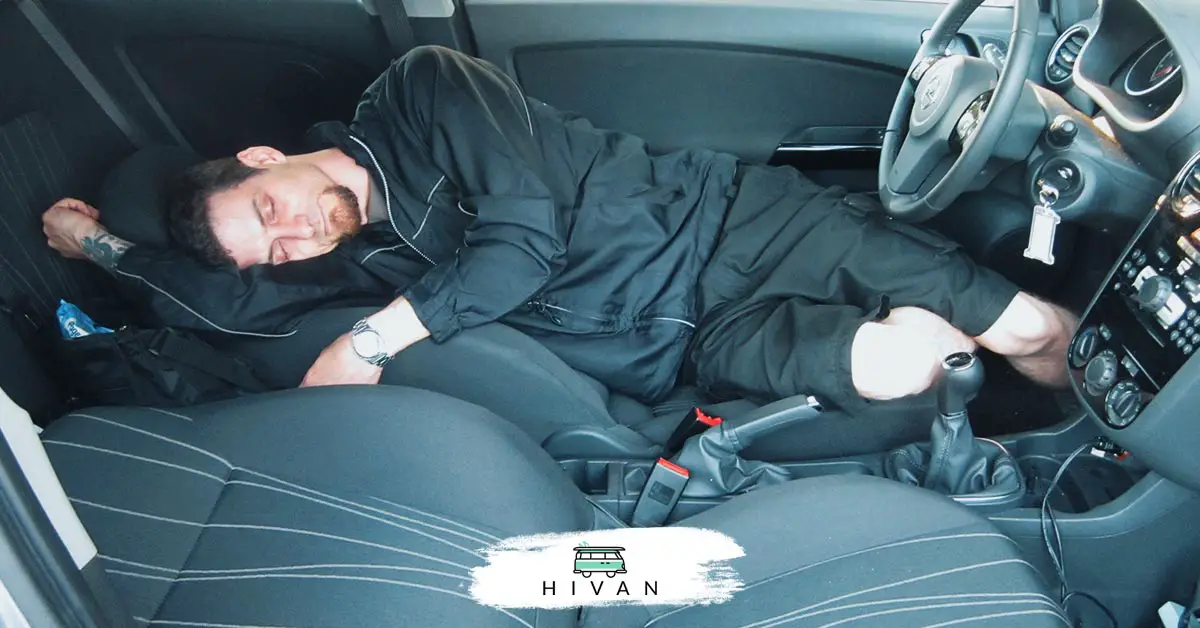 If you have a backcountry permit, you can sleep in your car in national parks. Most parks will also restrict you to sleeping in a campground, while some allow for dispersed camping. Sticking to park rules will ensure both you and other campers are safe.
In this article we'll take a look at the ins and outs of camping in national parks and whether you can do so in your car. We'll also provide some useful tips to keep in mind when camping. Ready? Then let's get straight to business. 
---
What Do You Need To Sleep in Your Car in National Parks?
To sleep in your car in national parks, you need a backcountry permit. In some parks, you may only be allowed to sleep at a designated campground, but other parks allow for dispersed camping. You may be required to reserve a slot in some parks, though others will not need you to do so.
A car gives you better protection from the outdoors' harshness compared to a tent. Extreme cold, rain, or even stray wild animals are some of the dangers you're exposed to while in a national park. 
You can also keep your essentials such as clothes and food safely in your car.
Related Articles:
– Is It Safe To Sleep in Your Car in the Winter?
– Should You Turn Your Car Off While Sleeping?
– How To Sleep in a Car Without the Alarm Going Off
– How To Sleep Comfortably in the Front Seat of a Car
---
Sleeping In a Car vs. a Tent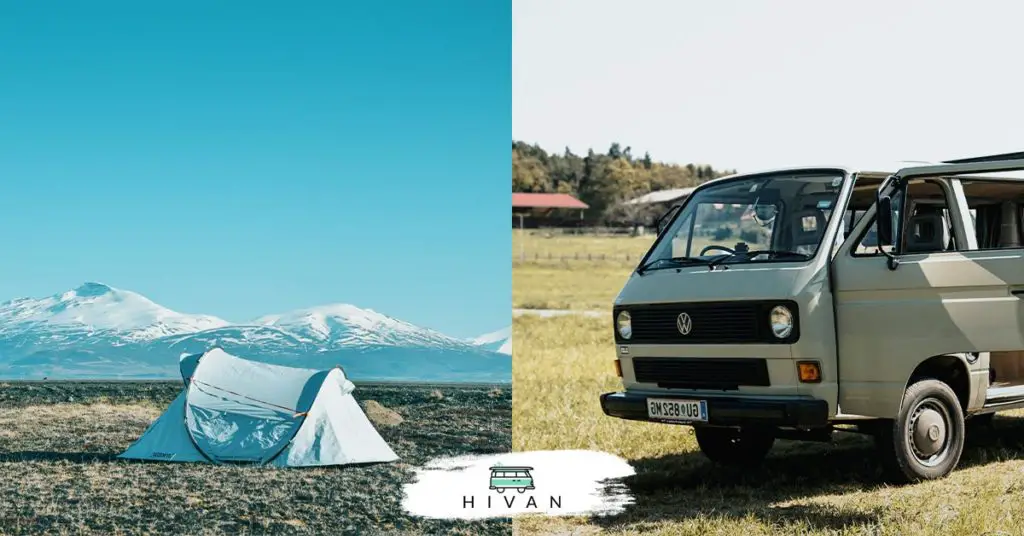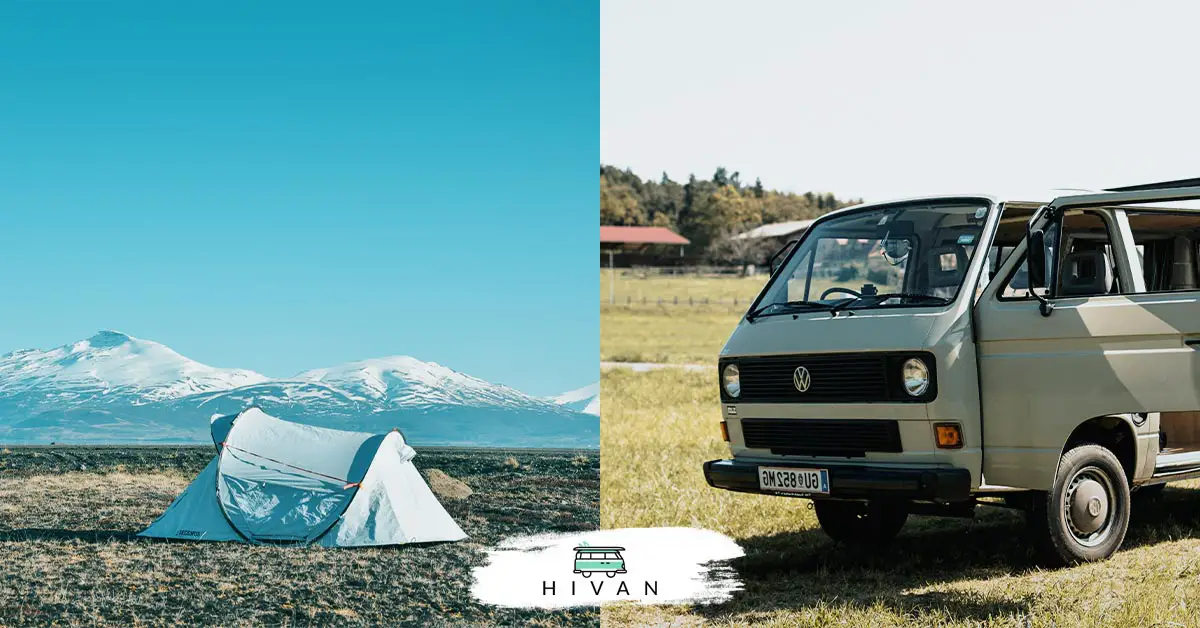 While the idea of sleeping in a car at a campground may sound awkward, it is possible, and many people do this. Different vehicles have different comfort levels, with larger vehicles like RVs offering a better sleeping experience. 
Unlike sleeping in a tent, sleeping in your car requires little preparation and is not much of a hassle. 
You only need some warm clothing and extra covering to keep warm at night. Sleeping in your car also keeps you off the ground, meaning you'll be extra warm in case of rain. Your vehicle also offers a warm and generally more comfortable area for sleeping at night than a tent.
Parks have vehicle length limits, so even though a bigger car means more comfort, you should get one within the park's restrictions. Vans are the most preferable as their length is standard while still having enough room for your convenience.
Related Article: Car Vs Tent: Which is the Warmer Option?
---
What To Consider Before Car-Camping in National Parks
Before setting out for camping, you need to understand some facts to help you plan accordingly:
When campgrounds are open: Campgrounds may be closed at specific dates and times throughout the year. These are during national holidays or even during winter. Knowing which day camping is available will help you prepare well in advance. 
Campground amenities: General amenities available at campgrounds include picnic tables, bear boxes, fire pits, and restrooms. Though most campgrounds have Americans with Disabilities Act (ADA) compliant sites, some may not. Getting information on this before deciding on a campground can also be helpful for persons with disabilities.
Solar Power Bank 26800mAh
📱 Wireless portable charger with 4 outputs and a built-in flashlight.
🔋 It has a high capacity of 26800mAh, capable of charging devices multiple times on a single recharge.
⚡ It supports fast charging and can charge 4 devices simultaneously at full speed (3A max).
☀️ The power bank can be recharged via sunlight using the built-in solar panel, making it ideal for outdoor activities.
If you make a purchase, you support Hi-van.com by allowing us to earn an affiliate commission (no added cost for you).
You might need to go off-grid. Since you're going off-grid, your electronics should be fully charged before you set out. Since charging electrical devices when the vehicle is off will not be possible, you can get a power bank like the Riapao 26800 Solar Power Bank (available on Amazon.com) to ease the load off your car's battery. 
Garmin InReach Mini
Small, rugged, lightweight satellite communicator enables 2 way text messaging using the 100 percentage global Iridium network (satellite subscription required)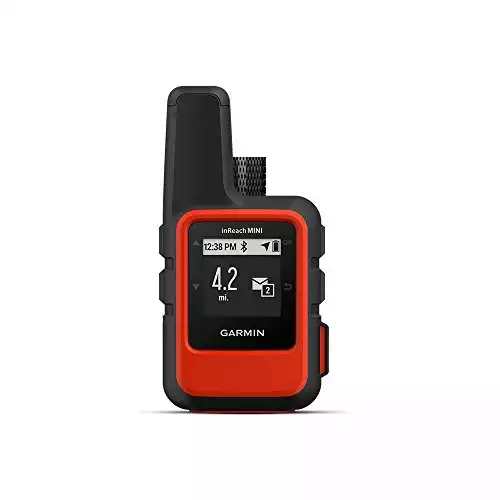 If you make a purchase, you support Hi-van.com by allowing us to earn an affiliate commission (no added cost for you).
Poor cell phone and wifi reception: Parks are notorious for having poor reception, which can make it almost impossible to reach out for help in case of emergencies. As a result, you should consider getting a reliable satellite messenger like the Garmin Lightweight and Compact Satellite Messenger (available on Amazon.com) for safety, especially if you intend to hike after dark. 
---
Tips for Sleeping in a National Park
When you're in a national park, you may not know everything about them and might make a few mistakes that could get you banned from the park. 
Let's talk about some tips on sleeping in the park:
Get information from the internet. Various free and paid apps have information on good locations where you can sleep. You want an affordable and safe area where you will not be disturbed. National parks offer some of the safest places as they have campgrounds where you can get amenities like running water.
Observe park rules. Every national park has its own rules, with some parks having more stringent rules than others. Once you decide on a park to visit, be sure to follow their guidelines for both your safety and the safety of other campers. Following camp rules also helps to protect the national park.
Camp with the right vehicle. More people find sleeping in a car to be more appealing than sleeping in a tent. For a better experience, you should get a bigger vehicle with more space and amenities, preferably a camper van. You can always rent from a car leasing company at reasonable rates if you do not own one. 
Keep distance between you and other campers. Whether you're at a campground or dispersed, the plan is to get some alone time with your group of friends. You wouldn't want the activities of other campers to interfere with yours, and they definitely wouldn't want the same.
Related Articles:
Can You Bring Firewood Into a State Park?
Can You Camp in National Parks During the Winter?
---
FAQs for Camping in a National Park
Let's now answer a few questions you might have about camping in a national park.
Can I Sleep in My Car While in the Park?
You can sleep in your car while in the park. It can either be in a campground or anywhere else allowed within the park. All you need to do is follow the set rules as some parks are more strict than others. 
As a general rule, remember to leave your camping area clean after your stay.
Do I Need Special Sleeping Gear?
You need special sleeping gear such as a sleeping pad and sleeping bag. You'll want to bring some extra blankets and hats, to keep warm at night. Food, water, extra clothes for changing, and toiletries are other essential things to carry. 
Don't forget to have your charger or power bank. 
What if I Can't Find a Good Camping Ground Inside a National Park?
If you can't find a good camping ground inside a park, you may find a spot at a Bureau of Land Management (BLM) land parcel. National Forest Lands are also great spots for sleeping in your car. 
Sleeping in your vehicle by the roadside or on private property is not recommended as it can get you in trouble.
---
Conclusion
Sleeping in your car is allowed in national parks throughout the country. While some parks restrict sleeping to a designated campground, others allow for dispersed camping. Reserving a slot in some parks may also be required, while other parks won't require you to do this. 
Following park rules will keep you and other campers safe, help protect the park, and keep you away from trouble. If you don't have a large vehicle, you can always rent one for more comfort while sleeping at night.
 Remember to get the right gear and maintain some distance between you and other campers.
Find this content useful 🙂 ?
Subscribe to our Newsletter and get a free Solar Electric Diagram + shopping list.