Van life sounds like a dream: winters on a warm beach, exploring the National Parks, doing a chili tour of the Southwest. No lawn to mow, no loud upstairs neighbors–but no internet? Since that might be a dealbreaker for you, you might be wondering if it's possible to put Wifi in your van.
You can put Wifi in a van. You can choose between using your phone as a hotspot, adding satellite internet, or using a mobile router. The mobile router is the best of the three options; satellite is costly, and both satellite and phone hotspots can be slower than a mobile router.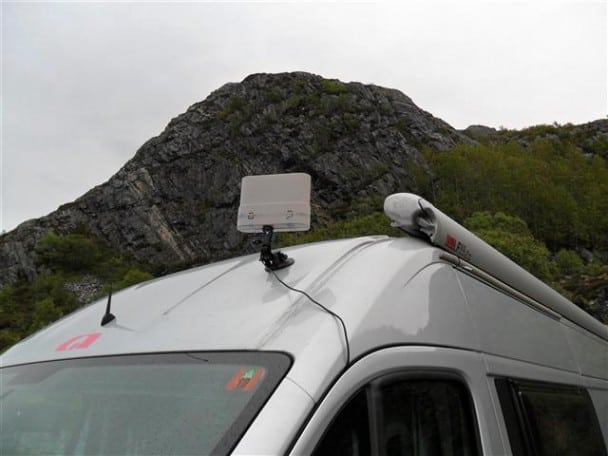 In this article, you can find out what Wifi is and how it works. Next, you can explore your options, and then learn what you'll need to install Wifi in your van and exactly how to do it. Finally, find out if you will need a signal booster for better Wifi coverage in your home on the road.
---
What Is WiFi and How Does It Work?
Wifi is a technological process that sends and receives the frequencies that the internet's data signals travel on (2.4-6 GHz). When it was first invented, it was a branding term—"Wi-Fi"—created by the Wireless Ethernet Compatibility Alliance.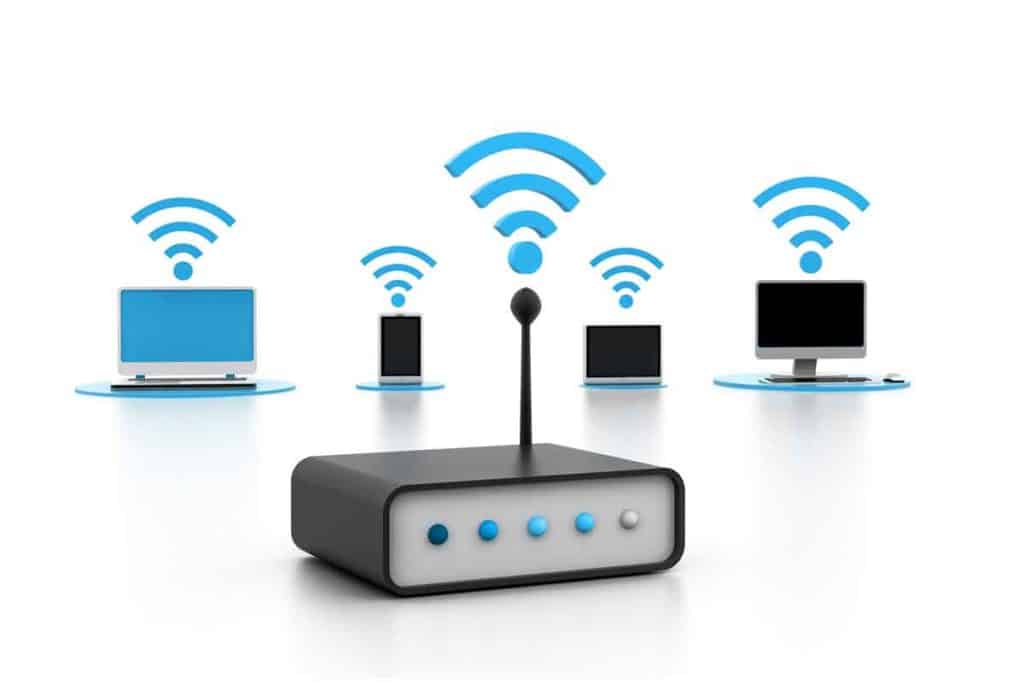 Wifi is like Bluetooth and your phone's data connection in that all of these technologies are sending and receiving data. But Bluetooth is for short-range communications, like between the phone in your hand and earbuds a couple of feet away. And your phone's data connection is long-range: this is what lets you sit in a parked car watching movies or surfing the web. Wifi is for a local area–your apartment, your office…or your van.
Want more information about what Wifi is? Here's a great video to watch: 
Find this content useful 🙂 ?
Subscribe to our Newsletter and get a free Solar Electric Diagram + shopping list.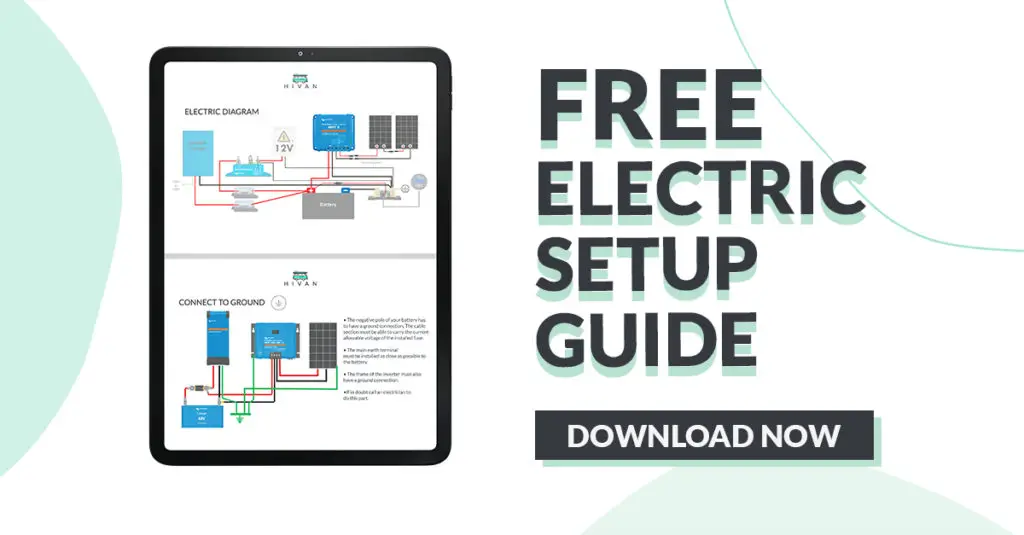 Setting Up WiFi in Your Van
Mobile Router
A mobile router is just like the router you might have in your home, with one important difference. Your home router connects to the internet through an ethernet cable, but a mobile hotspot uses a SIM card to do this. Mobile routers are also called travel routers and portable routers, or "hotspots."
Depending on the wireless provider you choose, mobile routers can be very reliable and are fast enough for most things you'll want to do on the internet. The device itself isn't expensive, but you'll need to pay a wireless provider each month–this can add as much or as little to the cost as you choose, but obviously more data will be more expensive.
Once you've bought a mobile router, you'll need to set it up. Although each router will be configured slightly differently, the process will look something like this:

Insert the SIM card.
Plug it in.
Go to http://192.168.1.253.
Log in. Your router will come with login credentials.
Create a new username and password.
Click "Status."
Log in with your new username and password.
In the wireless menu, disable WPS and click "Apply Settings."
Use the setup wizard to select "Router Mode" and turn on the "WPA2 Personal" security mode. Leave the other settings untouched.
Save and reboot.
Not sure which mobile router to choose? Here are some great options to choose from:

Phone Hotspot
If your Wifi usage will be lighter, or if adding another wireless bill just isn't an option for you, you can use your cell phone as a hotspot. Check with your cell phone provider to see what it will cost you to use it as an internet access point. Sometimes the answer is "nothing," because your plan already includes this use.
The downside to using your phone as a hotspot is that if you need to use your phone and another device at the same time, both can be slowed down. Using your phone as a hotspot also drains its battery more quickly.
Setting up your phone as a Wifi hotspot–also called "tethering" it–is a simple process. Make sure that you can use the phone this way by checking your existing plan and adding Wifi hotspot capability if you don't already have it. Also, check your data allowance and add any that you think you'll need. 
Then, open the settings menu on your phone. If you have an Apple phone, go to "Hotspot" and turn it on. (You may need to go into the "Cellular" submenu to find this.) Note the Wifi password, and you're done. When you need to log into the Wifi on another device, you'll choose your phone's Wifi and enter this password.
If you have an Android phone, the menus will vary according to the phone model–but you're looking for "hotspot" or "tethering" in the Wifi submenu of the "Settings" main menu. The Wifi submenu may be called "Connections," "Network & Internet," or some variation. Once you've toggled on your phone's hotspot capabilities, you'll note the password and use it when you want to log in on another device.
Satellite
Using satellite Wifi requires that you buy a satellite dish, mount it somewhere on your van, and then pay a satellite provider monthly. It's an expensive option. Latency is a big issue with the satellite, so if you choose this option, be prepared for frustrating loading times.
In very rural areas without good cellular coverage, a satellite is the only way to get the internet. If you're trying to work remotely while you camp in Death Valley, satellite might be the only choice.
---
Boosters for Better WiFi
Your new mobile hotspot should give you fast and reliable internet in most areas. In rural areas, though, there may not be enough signal strength. Depending on where you travel and how badly you need the internet, you may also want to look into a Wifi booster once you get there.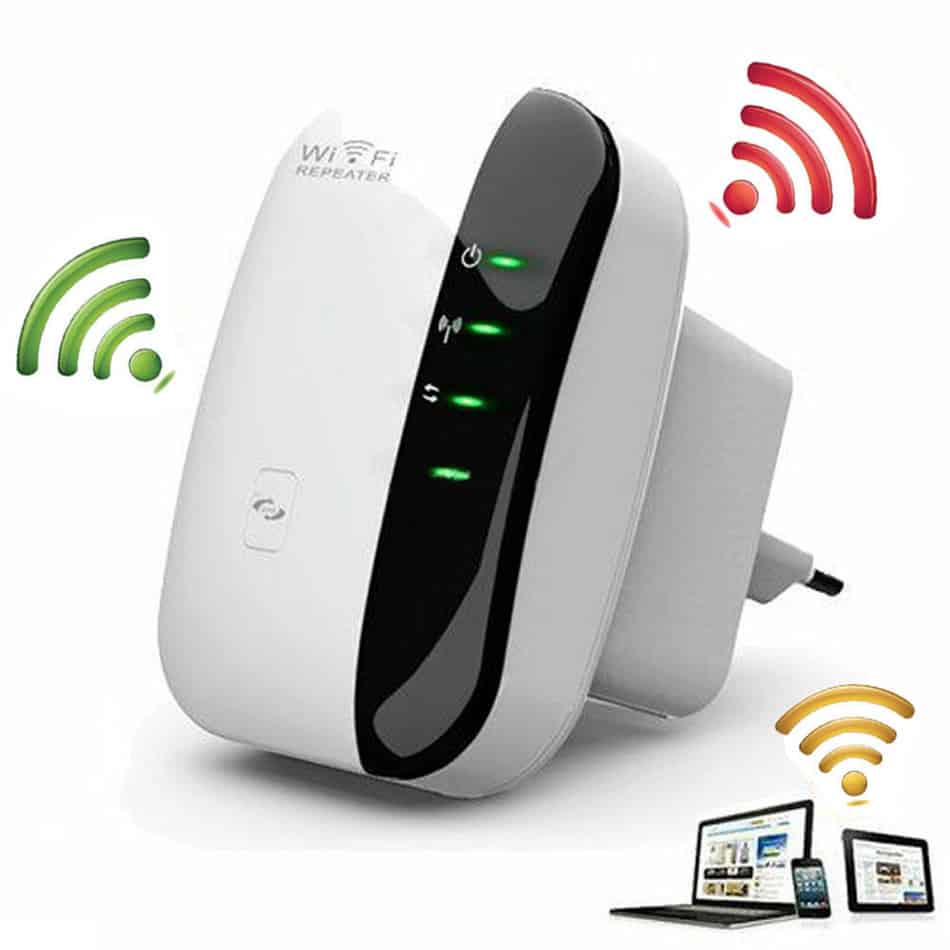 A Wifi booster also comes in handy when you're parked somewhere that offers free Wifi. If you want to tap into a campground's Wifi, for instance, you might find that its signal is too weak for your internet use: a booster will solve this problem. 
Here are some recommended boosters:

---
Summary
A mobile router is the best option for getting Wifi in your van. It's easy to set up and will give you relatively fast, reliable Wifi coverage. If the cost of Wifi is a serious concern and you already have a cell phone plan, you might want to consider a phone hotspot, however. 
Although transmission can be slowed if you need to use both your phone and other devices at the same time, this can be a very economical choice. Satellites are generally too slow for streaming and other heavy-use applications and can be quite expensive.
See this helpful video about putting a Wifi hotspot in your van:
Or this detailed video about installing and boosting Wifi: