Pop tops let you enjoy square footage while being a bit more immersed in the surrounding environment. Nothing beats letting the sunshine into your vehicle in the morning, but the rain can quickly become a problem for some pop tops. After all, they're made of canvas with seams and vented screens; But are they designed to be waterproof?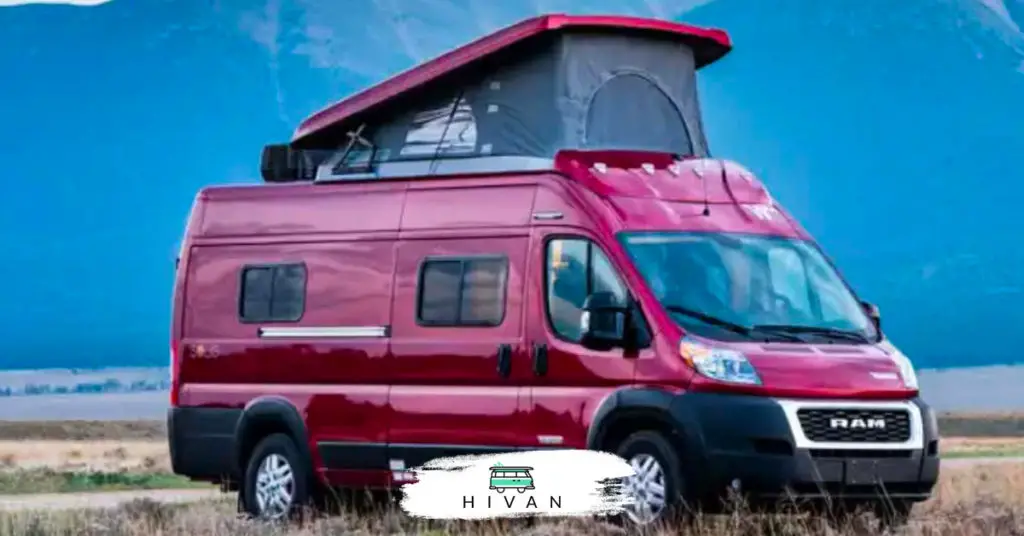 Pop tops aren't waterproof, but they're incredibly water-resistant. Heavy rain or direct pressure from a garden hose can leak through the canvas if they're strong enough. If the vented windows don't have a plastic layer, the water can go through. You can waterproof your pop top with various sprays.
Throughout this post, we'll show you six must-know facts about the water resistance of pop tops. We'll explain how you can prevent water damage, tips to make it more resistant to moisture, and what you can do after heavy rain.
---
Pop Tops Are Water-Resistant, Not Waterproof
Pop tops are often sold as 'rain-ready,' but that doesn't mean they're completely waterproof. Too much rain, sleet, hail, or snow can get into the vehicle, especially if you have the pop top out. Zero to Sixty Eventually shows the canvas can't prevent small drops of water from making their way through, which is why you need to take a few precautions before camping in the rain.
One option is to place a canopy tent over your pop top's roof. Stake it into the ground and open the pop top without worry about water getting through.
Pop tops aren't water-resistant, but there's no denying the impressive craftsmanship. They're treated to be quite weatherproof when they're made. As with all vehicle parts, the pop top slowly loses its resistance to weather and natural wear and tear. You'll have to reapply the treatment, as we'll discuss below.
---
You Can Use Water Repellant on a Pop Top
The Scotchguard Water Shield Spray is as easy and potent as it gets. The water will roll right off the canvas pop top once you add a layer of this liquid. You can also use it on shoes, backpacks, tents, and a host of other camping gear. A little bit goes a long way, so make sure you use it sparingly.
Scotchgard Heavy Duty Water Shield
Safe for use on polyester, nylon, polypropylene, cotton, leather, suede, and more.
Creates durable protection from the elements with just one application.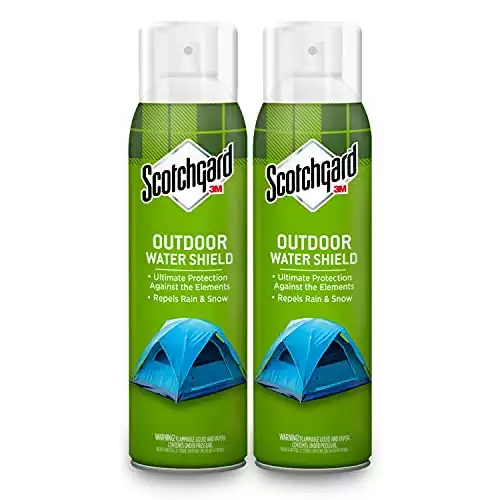 If you make a purchase, you support Hi-van.com by allowing us to earn an affiliate commission (no added cost for you).
Here's how you use water-resistant spray on a pop top:
Open the pop top until the seams are exposed, and it's fully extended.
Let the canvas and mesh dry, but don't use a blow dryer or fan since it can crack the material.
Hold the bottle about a foot away from the canvas and spray it from top to bottom until the whole pop top is coated.
Wipe away excess spray that landed on the vehicle.
Let the spray dry before lowering the pop top (you can add another layer for additional protection, but it's not necessary if you don't camp in heavy rainstorms).
Find this content useful 🙂 ?
Subscribe to our Newsletter and get a free Solar Electric Diagram + shopping list.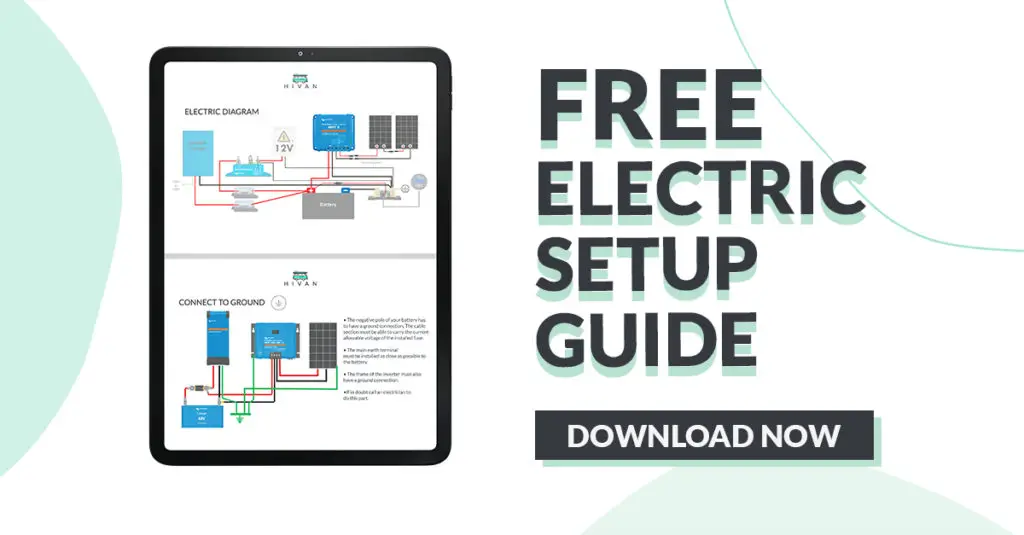 It's Important to Air Out Your Pop Top After It Rains
According to Wessex Vans, you have to open the pop top after it gets rained on, even if it was closed the whole time. The thin gap between the van's roof and the seams will let water puddle, forming a perfect breeding ground for corrosion, mold, mildew, and more. Leaving it for several days will cause long-term, irreversible damage to the pop top.
Once you're sure it's not going to rain anymore, open the pop top all the way for an hour or so. It should be dry to the touch before you close it again. Keep in mind that spraying it with Scotchguard, as you read in the previous section, will keep the water off of the roof, but it can still pool in the cracks.
On that note, unzip the plastic windows if your pop top has a protective layer between the mesh vents and the inside of the van. This step will allow the mesh to dry much quicker, preventing water damage.
---
Direct Water Pressure Can Damage the Canvas
Never spray a pop top with a pressure washer. These heavy-duty hoses might seem like a great tool to clean the canvas, but they'll shred the seams, ruin the mesh, and thin out the canvas. After a couple of washes, your pop top will be completely ruined.
The good news is that you can use a soft garden hose on the pop top. Don't put on a pressure attachment for the aforementioned reasons, but you can let the hose trickle over the material and wash it with your car cleaning supplies.
Note: We suggest not bringing a pop top van through a car wash, but you can take it to a manual car washing station to ensure you don't spray the canvas or seams.
---
The Seams Need to Be Inspected Annually
Colorado Campervan recommends getting your pop top inspected once per year, preferably right before or right after the rainy season. The seams are prone to breaking or loosening after not being opened for a long time.
You can use traditional silicone sealant to seal any cracks. If there's a tear in the mesh or canvas, bring it to a repair shop to find out if it needs to be patched.
---
The Screen Might Not Be Water-Resistant
Some pop top screens have a plastic cover, whereas others are made of nothing other than mesh. If your pop top doesn't have a protective layer, you should always keep it down when it's raining outside.
A good way to test the window zipper is to turn on a garden hose and let it flow over all of the seams, mesh vents, and any area that seals the pop top to the inside of the van. If there's a leak, locate and patch it if possible. Unfortunately, not all pop tops are designed to be used in the rain.
---
Conclusion
Now that you know all about using a pop top in the rain, you can decide the best course of action to ensure the water stays out of the vehicle. Remember to open and ventilate the pop top after a heavy rainstorm or when you clean the van; Otherwise, mold and mildew can weaken and damage the fabric.