Hi-van is supported by its audience. When you purchase using our links, we may earn an affiliate commission (no added cost to you). Learn more
According to recent statistics, the average cost of a camper van is around $80,000. On the other hand, the price of a regular cargo van that campers are commonly based on is less than half of that cost. What makes the camper conversion so expensive?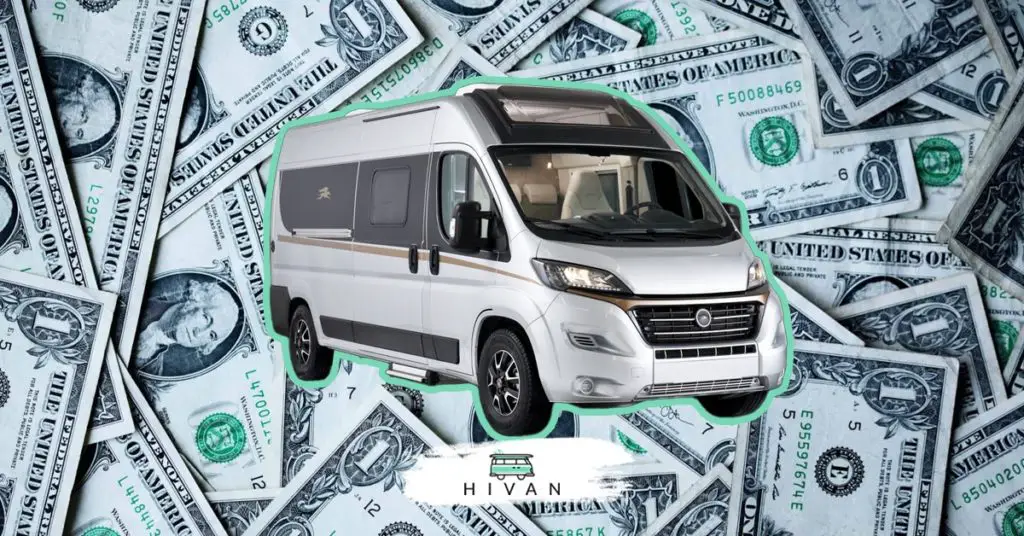 Here are the 5 reasons why camper vans are so expensive:
The initial cost of the vehicle.
The cost of labor.
A large number of onboard amenities.
Limited availability.
Custom options and builds.
The rest of this article is dedicated to explaining each of the items listed above in detail. Enjoy learning more about why camper vans have become so expensive.
---
1. The Initial Cost of the Vehicle
Before we even start to discuss the price of a fully equipped camper van, we must consider one of the already mentioned facts. 
This fact is that most camper vans are built upon an existing van's platform. Even before any amenities are added to the vehicle, an empty canvas that is a regular cargo van can easily cost you over $30,000. 
To paint a better picture, here's a table of some of the most popular cargo vans on the market:
Stock Cargo Van Prices
| | |
| --- | --- |
| Make and Model | Starting Price |
| Ford Transit | $34,510 |
| GMC Savana | $33,296 |
| Mercedes-Benz Metris | $32,585 |
| RAM ProMaster | $29,995 |
| Nissan NV200 | $23,925 |
While seemingly affordable, all of the prices listed in the table above are for the base model vans. This means that the buyer will get nothing more than basic amenities, commonly without air conditioning or electric window options.
After looking at the initial cost of the vehicle, excluding any camping amenities, it should be a bit more clear why camper vans are so expensive. However, this is just the beginning of our story.
---
2. The Cost of Labor
Once the cost of purchasing the empty vehicle is taken into account, it's time to add the labor cost to the final bill. This should further clear up why camper vans cost as much as they do.
Whether they're modified by the cargo van manufacturer or another company, camper vans can get extremely expensive. Even for large factories, camper van building is a highly specialized area that requires skilled and specialized workers. 
The labor and materials cost can easily double, or even triple, the initial cost of the van. For camper van models on the lower end of the pricing scale, the labor cost can even exceed the cost of the chassis and amenities.
For a more accurate representation of how the labor and materials cost affects their prices, here are the prices for some of the most popular commercially available camper vans:
Commercially Available Camper Van Prices
| | |
| --- | --- |
| Make and Model | Starting Price |
| Winnebago Solis Pocket | $99,566 |
| Mercedes-Benz Metris Weekender | $70,000 |
| RAM ProMaster Camper | $70,000 |
| Ford Transit Custom Nugget | $59,875 |
Once again, the prices listed in the table are for the basic camper van options. They commonly won't include amenities such as solar power, composting toilets, or other things one might find necessary on the road.
This is where the next factor in why camper vans are so expensive steps in and makes the pricing situation even worse.
Related Articles: Is a Van Conversion Worth It? Costs and Benefits Compared
---
3. A Large Number of Onboard Amenities
Even though many of us like the idea of off-grid camping in a van, modern-day camper vans are hard to imagine without some luxury amenities. These amenities most commonly include items that allow some self-sufficiency to the campers, as well as a decent level of comfort.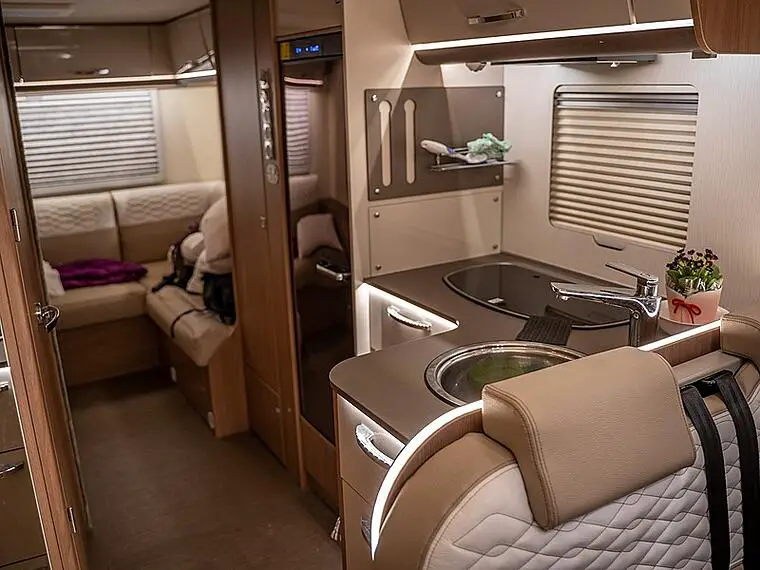 A modern Class B camper van is hard to imagine without these luxury elements:
Off-road capabilities.
Storage space.
Solar power.
Composting toilet.
Heating and cooling.
A stable Internet connection.
Portable outdoor shower.
Portable barbecue.
While all of these might seem basic, there aren't many camper vans on the cheaper end of the pricing list that come with any of the listed amenities. All of them will need to be paid extra.
For this reason, adding even some of the most basic modern luxuries to a camper van is one of the answers to the question of why camper vans are so expensive.
---
4. Limited Availability
There used to be a time when most American families could splurge on a big RV and use it to explore the nation a few times a year. Even though the demand might still be there, those days are behind us.
You wouldn't be wrong if you said that the prices of camper vans are excessive. Today, even the cheaper Class B motorhomes, commonly known as camper vans, are priced beyond our reach. 
Here's why:
Due to the fact that not many companies are able to produce this type of vehicle, the market has reached an insane average price of $80,000.
The market needs have led to a shortage of these vans. Even the most prominent camper van manufacturers such as Ford, Mercedes-Benz, and Volkswagen are not able to meet the demand. 
This limited availability is one of the main reasons why we're seeing such inflation in the camper van costs.
---
5. Custom Options and Builds
If you're thinking that you could save a lot of money and go for a custom build instead of buying a factory-produced camper van, you actually might be looking at spending even more. A professional custom conversion can add anywhere from $30,000 to more than $200,000 to the total cost of your camper van. 
High-end custom models such as Winnebago Revel can cost anywhere from $196,506 to over $250,000. Just as a reminder, this camper is built on a Mercedes-Benz Sprinter cargo van chassis that costs under $40,000.
After finding this out, it's logical to think about buying a used van and building out the camper version on your own. Once again, this can be an expensive endeavor. 
Even the most basic DIY upgrades can cost around $15,000. When you add buying the van and installing some luxury amenities to this list, you're easily looking at spending $50,000. 
Remember that this number doesn't include your labor and time.
Find this content useful 🙂 ?
Subscribe to our Newsletter and get a free electric diagram + shopping list.