Hi-van is supported by its audience. When you purchase using our links, we may earn an affiliate commission (no added cost to you). Learn more
Easy Start and Soft Start are innovative and efficient devices. They allow you to start the AC units installed in your RV even if your generator isn't powerful enough for that.
They assist your underpowered generator so that you keep your AC units running for extended periods, along with other accessories and appliances. In this article, we'll discuss Easy Start and Soft Start in detail.
We'll cover everything from the product quality and installation process to customer service to warranty. It'll help you decide which product will suit you better.
---
Why Do You Need to Use Easy Start or Soft Start?
The working mechanism of an air conditioner will help you understand why you need to use Easy Start or Soft Start.
How Does an Air Conditioner Work?
When you turn on your AC unit, the power is applied to its motor and it generates a magnetic field, which then presses against the rotor, connected to the compressor. These AC components have mass and they need energy and time to achieve their full speed.
However, the motors that the compressor has, are designed in a way that allows them to draw as much power as they need to achieve the required speed quickly. That's why your AC units draw a huge amount of power right after they start and you see a current surge.
There is a specification, known as LRA (Locked Rotor Amps), mentioned on every motor. It's basically the maximum power or current that a motor can draw. Most rotors reach the LRA when they start running.
For example, an RV AC unit with a 16K BTU compressor is typically rated around 50 to 60 LRA. It means that it'll reach about 50 or 60 amps when it starts. A 2000-watt inverter generator won't be able to run such an AC unit.
That's because it will generate 2000 watts at its peak, which means it'll provide between 16 and 17 amps at 120-volt alternating current.
Solution: Easy Start or Soft Start
When your inverter generator is underpowered, you can use Easy Start or Soft Start to reduce the peak LRA that the AC's compressor motor is rated for.
You need to connect one of these products to the AC's compressor motor to reduce the current surge that takes place when you turn the AC on. They increase the time that the motor takes to reach the speed and ensure a smooth and reliable start.
Impressively, these components can reduce the peak power required by the motor by up to 70 percent. It means that you'll be able to run a 16K BTU AC unit with an inverter generator that provides under 20 amps of current.
Micro Air and SoftStartRV are two of the most popular brands that offer these products. Micro Air is popular for Easy Start and SoftStartRV is renowned for its Soft Start, and below is a detailed comparison of these two products.
---
Easy Start Vs Soft Start: Comparison Table
| | Easy Start | Soft Start |
| --- | --- | --- |
| Required Power Reduction | 50 to 75 percent | 65 to 70 percent |
| Warranty | Two-year limited | One-year limited |
| Trial Period | Not offered | 90-day risk-free with a 100 percent refund |
| Applications | Can run two ACs on 30-amp with two units | Can run two ACs on 30-amp with two units |
| Free Shipping | No | Yes |
| Live Tech Support | No | Yes |
---

Easy Start Vs Soft Start: Installation Process
One of the most important factors that you need to consider while deciding between a Soft Start and Easy Start is the ease of the installation process. That's because most RV users aren't professional or licensed electricians and they might not be aware of the complexities that the installation process involves.
Easy Start Installation
The installation process of Easy Start is a bit lengthier than Soft Start. You need to start the AC compressor multiple times during the installation process. Additionally, you also need to wait for three minutes after each restart so that the compressor can equalize.
While Easy Start comes with a detailed instruction guide that you can also access online, it doesn't offer live technical support. It means that you won't have a technician live on the phone call, guiding you through the entire process.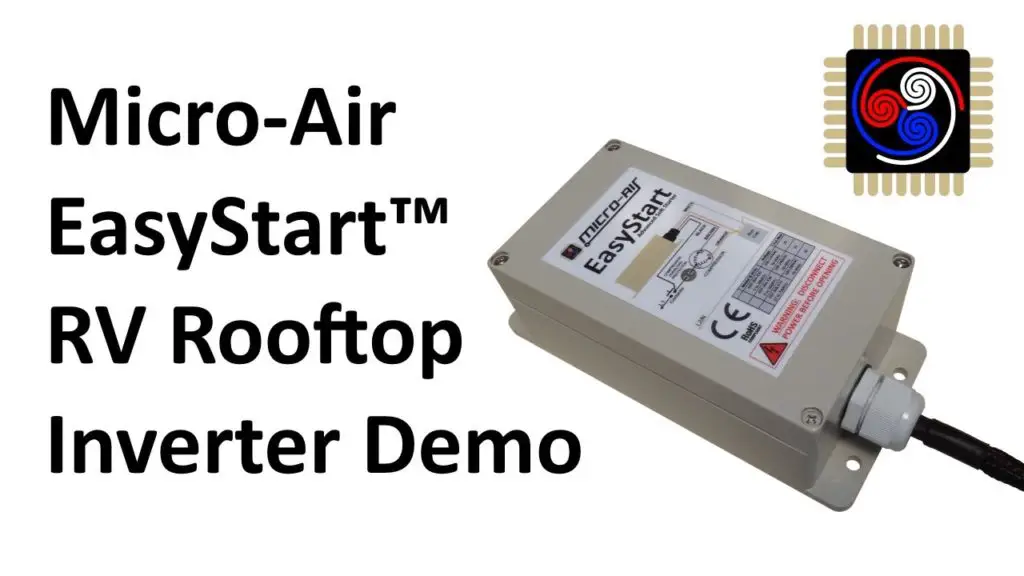 Youtube: https://www.youtube.com/watch?v=dmIQkOw6Tl4
It can make it difficult to install Easy Start properly. However, you can find online videos by RV enthusiasts that can guide you through the entire Easy Start installation procedure.
Soft Start Installation
Although the installation process of Soft Start isn't easy for non-tech people, it's shorter than Easy Start as you don't need to perform multiple restarts during the process.
Just like Easy Start, Soft Start also comes with detailed instructions to install the product properly, and you can also download wiring diagrams and an installation guide online.
But what makes Soft Start a better product than Easy Start, in terms of installation, is its live technical support. You can call them and a professional and qualified technician will guide you in real time by providing step-by-step instructions.
Not only will it save time but it'll also take the guesswork out of the entire process to prevent unwanted accidents. You won't need to go through RV forums to understand the installation process.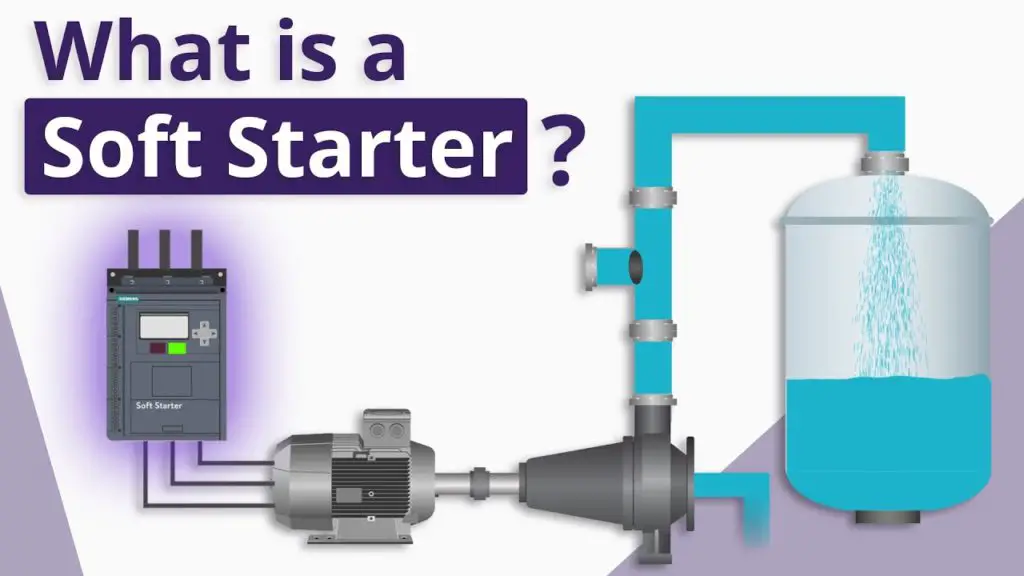 Youtube: https://www.youtube.com/watch?v=6X71RZWvOvc
If you can't contact the live tech support for some reason, you can also find online Soft Start installation video guides as well.
---

Customer and Live Tech Support
Customer and live tech support matters because it allows you to find answers and solutions to your questions and queries.
Easy Start
As mentioned, Easy Start doesn't offer live tech support. However, there are FAQs, troubleshooting guides, and installation instructions available on the official website that you can use to find answers to your queries.
However, if you come across a unique problem and can't find a solution using these resources, you'll need to hire a professional and licensed electrician.
Soft Star
The customer service of Soft Start is better than Easy Start as you can contact the customer representatives and qualified technicians at "915-235-6056" anytime you want.
It allows you to discuss the problem you're facing in real time to solve it quickly. Not only does it save time but it can also save money as you won't need to hire a professional electrician.
---

Warranty
Warranty is another important feature that you must consider while deciding between the two products. It protects your investment and provides you with peace of mind.
Easy Start
The Micro Air Easy Start comes with a two-year manufacturer's warranty. But it doesn't cover the labor cost and punitive and consequential damages, according to the company's warranty policy. Additionally, Easy Start also doesn't offer any free trial period for users to test the product.
Soft Start
On the other hand, Soft Start offers a one-year limited warranty, along with a 90-day risk-free trial period to test the product. If you for some reason don't want to keep the product, you can return it to get a 100 percent refund as well.
You also get to enjoy a free installation kit that comes with Soft Start, along with free shipping. Both of these features are also missing in Easy Start.
---

Product Quality
Both Easy Start and Soft Start are great products when it comes to product quality. They allow you to use a small generator to run your RV's AC unit, along with other appliances and accessories. Additionally, they can make your AC unit quieter as well.
They're durable and reliable products that can serve you for years to come. One feature that makes Easy Start better in terms of quality is that it can reduce the initial power requirement by up to 75 percent.
Whereas, Soft Start reduces this requirement by up to 70 percent. It's not a very big difference but it can save more energy in the long run.
Customer Reviews and Opinions
Both Easy Start and Soft Start are highly rated products on Amazon. While Easy Start has slightly better ratings than Soft Start, the latter is reviewed by more people.
There are hundreds of Amazon reviews against these products and most of them are positive. So, in terms of customer reviews and opinions, it seems there's a tie between these two products.
However, Soft Start offers live customer support that many users loved and said it's responsive and helped them solve the problems they were facing.
Live customer support is an important feature that Easy Start lacks, making Soft Start a better option considering customer service.
---
Final Words
Both Easy Start and Soft Start are excellent products, featuring innovative technology. They help you start your AC units using an inverter generator with lower amps.
They're pretty similar in terms of features and product quality but Soft Start makes for a better option when you consider the installation process and live customer support.
But when it comes to warranty, Easy Start offers a longer warranty duration than Soft Start.