Life on the road is a liberating existence. You get to move on your own time, seeing whatever sights you'd like and truly experiencing the world. But what parts of the world do you want to see, and how do you want to travel?
Boat life is a truly unique experience, one that many people won't ever see. Boat life is the best for those wishing to see pristine beaches and major urban epicenters. Van life is better suited for those that crave mountains and deserts and don't like the idea of being stuck at sea.
Van life and boat life are both such unique ways of living that it's impossible to say which is better. To truly experience the world, you'd have to go through both types of life. In the following article, we'll determine which one you should pick if you have to choose just one.
What Is Van Life?
Van life is defined as the rebirth of the bohemian movement. It's the revamping of American road trip culture, with social media posts about van life often including a creased up copy of "On the Road" by Jack Kerouac. Van life consists of one or two people, often with a dog in tow, living in a van that has been converted to have a few living amenities. 
Vans usually include a mini cooking space (kitchenette), a sleeping area, and storage. A few vans manage to have small tables or even toilets in them, but generally, the vehicles are used for sleeping and driving. Driving is what draws most people to van life. It's the idea that you can roam as you wish, exploring vast areas of the country while having a free place to sleep every night.
What Is Boat Life?
Boat life is similar to van life in that travelers and nomads are drawn to the idea of it. Boat life offers freedom from a lot of things: rent, roads, and borders. Most boats used for boat life are sailboats, with lengths ranging from 25 to 40 feet. Boat life involves a much larger amount of knowledge and skill, especially if you plan to cross any large bodies of water.
Boat life is nomadic, yes, but it is by no means affordable. Purchasing or chartering a boat is an expensive business, and the upkeep and marina costs are high. Boat lifers are often people who sailed recreationally as a youth and have years of experience and finances to keep their traveling lifestyle afloat.
The Major Differences
There are some very clear differences between living in a van and living on a boat. We'll examine some of the obvious and subtle ones below.
Where You Can Go
The most glaring difference between the two vehicles is that one is restrained by land, and the other is by sea. Most people prefer to travel through tropical locations while they are on the boat, and there are many beautiful destinations that they can reach.
You could sail from New York to California, creating a coast to coast journey entirely different from the cross-country road trip. You can explore the many islands of the Caribbean or even take the boat all the way to the southern part of South America.
With a van, you don't have the same seemingly unlimited reach. You are restricted to areas that can be accessed by land or ferry. However, you can explore so many more destinations within those lands. Sure, a boat lifer could dock for a few days and rent a car to get around on land, but it's unlikely that they will travel to the center of large countries like the US or Canada. As a van lifer, you'll be able to access both mountain tops and beaches alike.
What Sights You Want to See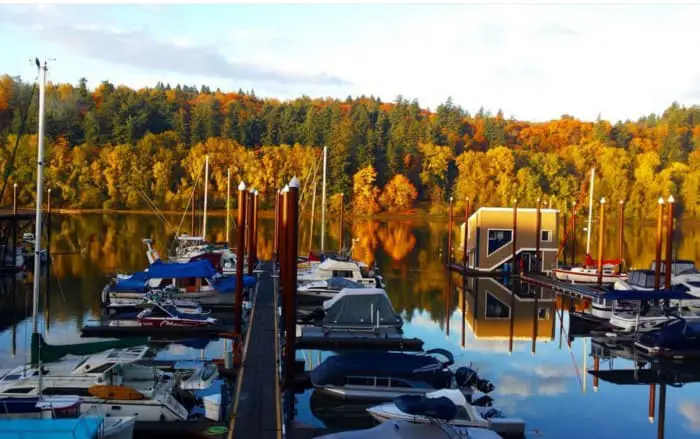 Because these two modes of transportation are so different, they allow access to completely different sights. A boat lifer will likely experience many whale breaches in their travels, while van lifers could spot a grizzly bear in the Yukon, Canada. Van lifers will be able to reach remote locations in the deep wilderness, while boat lifers will visit secluded islands and beaches.
Both of these lifestyles will allow you to explore natural wonders and urban epicenters, so it's sort of like choosing mountains or beaches: you can't go wrong.
Intended Activities
While you can actually do many of the same activities with the two travel types, there are some things that are generally more related to one or the other. 
With van life, you might take part in the following hobbies:
Hiking
Off-roading
Mountain biking
Mountain climbing
Skiing/Snowboarding
If you choose boat life, these activities might be in your future:
Spearfishing
Paddleboarding
Snorkeling
Diving
Windsurfing
Lifestyle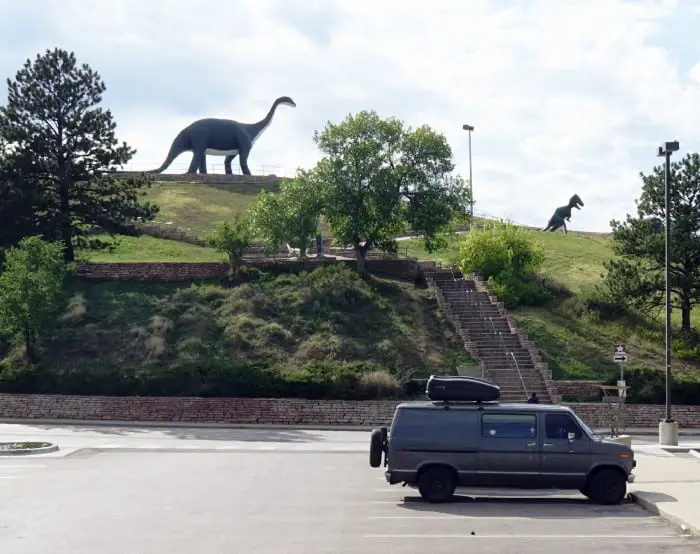 There are some big differences when it comes to day to day life on a boat and in a van. For both, you can expect to spend a lot of time outside. However, boats offer more livability when it comes to fully covered amenities. 
If you are at a marina and get caught in a storm, it would not be hard to spend the day in the privacy of your boat, as you'll most likely have different seating areas and a full kitchen. If a van gets caught in a storm, then you won't be as comfortable. Most vans only have a bed or the front seats for seating, and you will probably go stir crazy before the storm lets up.
With a sailboat, you will have more of your own space that will feel closer to a proper home. Full families live in sailboats, and their lifestyle can look closer to a traditional one. Van life is usually restricted to one or two people, and you'd find fitting an entire family in a van a challenge.
Cost
Surprisingly, the price differences between van life and boat life are minimal. One couple found that their boat life cost them about $2,800 per month. Another couple found that their van life cost them around $2,600 per month.
Neither of these numbers includes the purchase or rental of a vehicle, which may be the deciding factor for you. The US price of a new sailboat ranges from $80,000 (25' boat) to $150,000 (36' boat). The price of a 2020 Mercedes Sprinter Van starts at $50,000.
Which Is Better for You?
To decide which of these two lifestyles is "better," let's review where each of them takes the lead in some specific criteria.
| | | |
| --- | --- | --- |
| | Van Life | Boat Life |
| Mobility | = | = |
| Gas Mileage | | X |
| Touring North America | X | |
| Touring Many Continents | | X |
| Livability | | X |
| Storage | | X |
| Better for Family | | X |
| Better for Singles | X | |
| Protection from Weather | | X |
From the list above, boat life comes out as the clear winner. If you have the funds to invest and upkeep a sailboat, then you will find boat life exhilarating and leisurely. You will probably want to explore some areas on land as well, however, so be sure to budget for marina fees and car rentals at different destinations.
Summary
Choosing between boat life and van life will be a difficult decision—if you have the financial freedom and skillset to choose either. Boat life will allow you to reach gorgeous tropical islands and visit many different countries on your own vessel. Van life will allow you to reach mountaintops, and you will still get to experience some of the same pristine beaches as boat lifers will.