The van-life culture affords the freedom and independence to travel where you want when you want, and if you've been dreaming of driving across the continent look no further. Europe is full of sights for those who love to see the world on four wheels.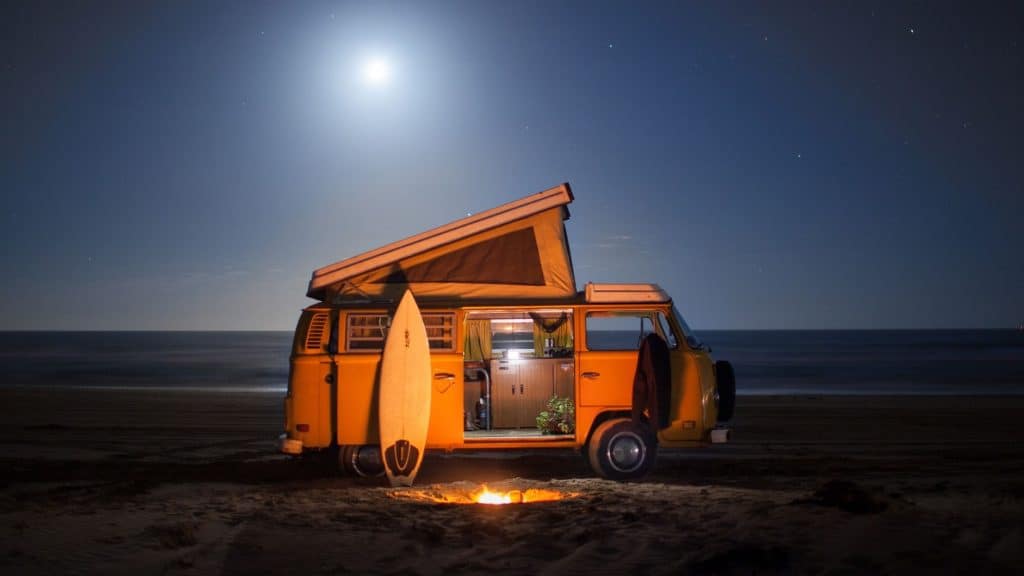 You will get to discover the stunning beauty of Poland, the bohemian charm of the Czech Republic, traditional villages, mountainous national parks of Slovakia, enchanting Irish meadows and the glittering Hungarian city of Budapest to the ancient and historic battlegrounds and manors of medieval England and many more of what Europe has to offer, discovering it all this from the comfort and convenience of your campervan.
Let`s roll down the windows and count -down the best places you can visit in your van.
---
10. Brittany, France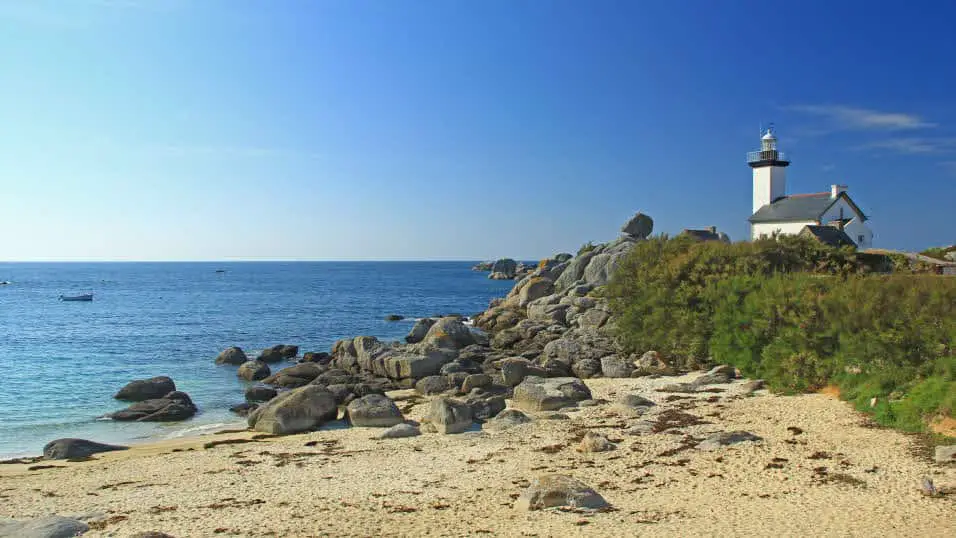 Be captivated by the stunning and dramatic landscapes of Brittany as you're taking a drive through the region, and don`t forget to make it a must to stopover for a glimpse of medieval life in Dinan, St. Malo or Cancale for some oysters, or outside Vannes to see some islands.
In Dinan, expect to explore the ancient city and do some hiking. Mont-Saint-Michel is just over the border in Normandy and it makes it as the perfect pit stop with its well-equipped camper parks. From your campsite in Brittany, you can either stay close to the sea or see Carnac's prehistoric standing stones. Or go east to the Gulf of Morbihan, an inland sea scattered with tiny islands offering spectacular scenery.
Camping in Brittany with Eurocamp offers a completely carefree holiday experience affordable camping grounds that are well equipped and easily accessible.

Pros
Plenty of camper parks which are well equipped.
No pre-booking of camper parks

Cons
---
9. Algarve, Portugal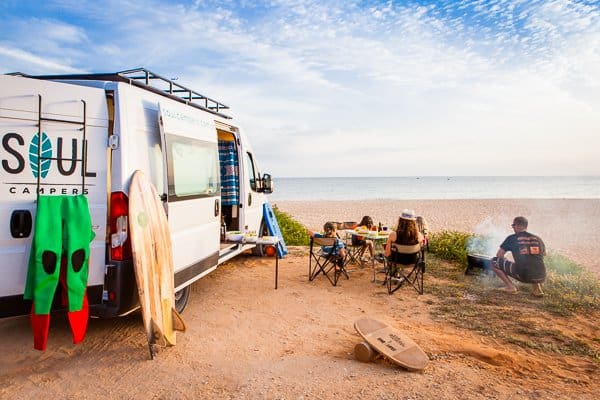 Portugal's coast isn't a secret anymore, but that doesn't mean it has to be ordinary. While the picture-perfect sands of southern Portugal have long adorned postcards and social media, this considered itinerary brings you off the beaten track to the region's quieter charms.
Jagged coastal drives and valley sweeps will keep you off the toll roads, bringing you between fishing villages, Roman ruins, iconic whitewashed towns. Don't worry, there's plenty of time for some beach relaxation as well.
Campsites here may be less equipped than those found elsewhere on this list, but their proximity to spectacular beaches and amazing cuisine gives them an edge. Yeoh! The village is one of the best campsites in the area, offering two pools, a restaurant, and beach access.

Pros
Not crowded
A bit off the beaten track, you get to experience true Portugal's traditional life.

Cons
Camper parks not well equipped
Quite far
---
8. The Lake District, United Kingdom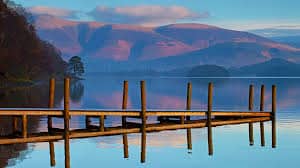 A popular vacation destination, it's known for its glacial ribbon lakes, rugged fell mountains, and historic literary associations. Market towns such as Kendal, Ambleside, and Keswick on scenic Derwentwater are bases for exploring the area and home to traditional inns, galleries of local art, and outdoor equipment shops.
The Lake District in England has it all, a perfect backdrop of serene, idyllic landscapes intertwined with meandering ancient waterways ideal for activities such as trekking, kayaking, and swimming.
 Lake Windermere provides one of the best campsites from which, with so many beautiful areas you can't go wrong, you are just spoilt for choice.

Pros

Cons
---
7. Languedoc, France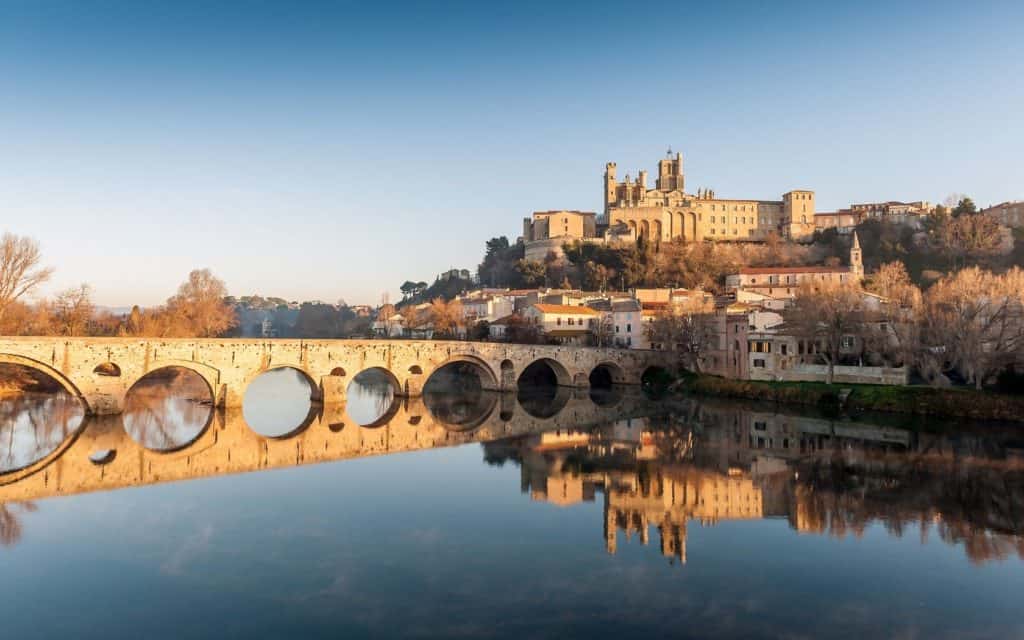 Kick back, enjoying the finer things in life, and enjoying a glimpse of French country life in Languedoc. Being one of the best grape-growing regions in France indulge yourself and drive through to the vineyards for wine tasting and traditional French cuisine.
 Try to book a spot much earlier before you drive at Le Domain Vert because it has just nine available spots, this jewel is meant only for early birds, but what it lacks in size it makes up for in authenticity and hospitality.

Pros
Experience a luxury French holiday on a dime.

Cons
---
6. Tyrol, Austria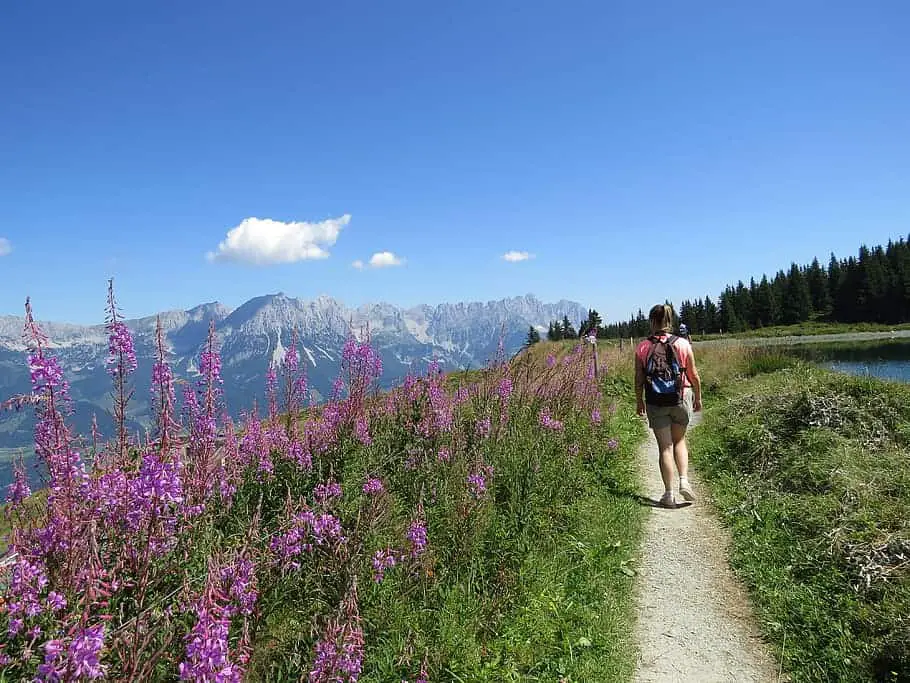 With a bevy of campgrounds to choose from it's no wonder, Austria's Tyrol region makes the list. Many of its camper grounds have facilities and amenities such as water parks, natural lakes providing plenty of exploration on foot or cycling adventures.
Camping in Tirol is a great way to revisit the simplicity of nature without giving up on comfort. You'll soon realize that birdcalls, meandering trails and lazy afternoons are welcome distractions from everyday life.
Camping equals star-filled nights. The warm glow of a campfire. The soft scent of evergreen drifting on the breeze. These are just a few of the sensory rewards for trading four walls for tent poles, and around 90 campsites in Tirol are at the ready to help visitors experience its grandeur—from small rural campgrounds over huge recreation parks featuring a wide array of spa, sports and recreational facilities to luxury camping in style.
 You can even sit and kick off the shoes whilst admiring the rolling views. Certainly, you'll feel right at home nestled in the massive impressive snowcapped peaks. Get a spot at Ferienparadies on the shore of Natterer See, or try Wildersee for an even larger lake.

Pros
Plenty of inexpensive camper parks
Variety of activities
Very cold winters

Cons
---
5. Costa Brava, Spain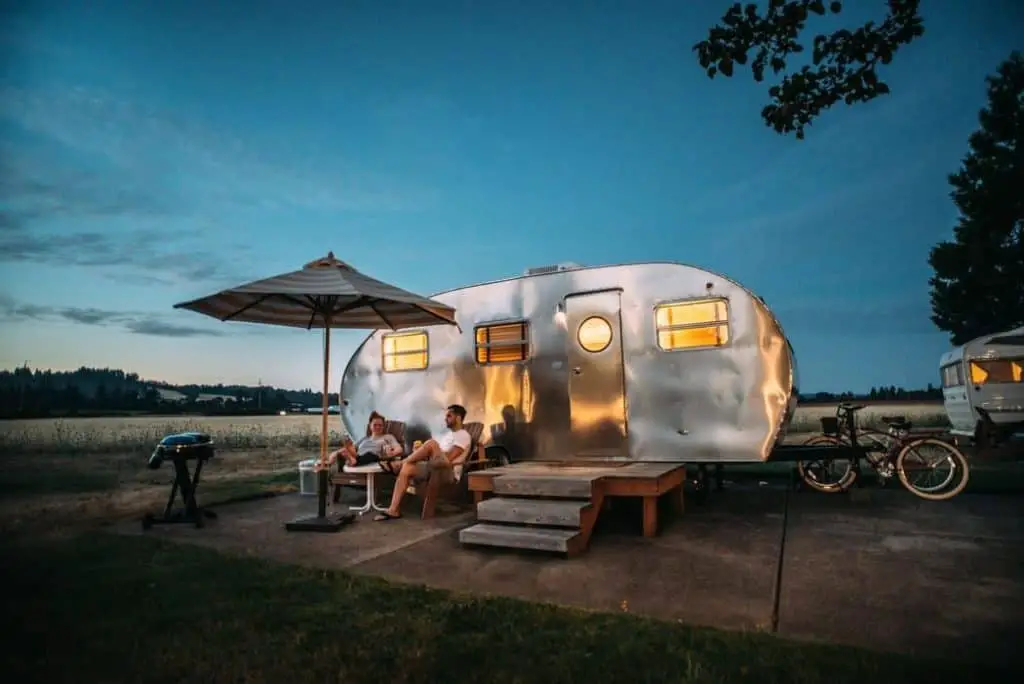 Whether you're looking for sandy beaches, rocky coves, tranquil villages or mountain scenery, Spain's Costa Brava has something to offer you. Situated in the north-east of the country overlooking the Mediterranean Sea, the Costa Brava region enjoys hot summers and mild winters, making it an all-year-round holiday destination.
With many campsites to choose from around the metropolis of Barcelona, the Playa Montrig Camping Resort is the ideal choice consisting of a well-appointed caravan park, blue flag beach, swimming pool, and incredibly clean ablution facilities.
The downside is these sites can get a bit expensive, as a word of advice you can also try Las Palmeras which is located a bit further north.

Pros
Long warm summer season
Mild winters
Plenty campsites

Cons
---
4. Lake Garda, Italy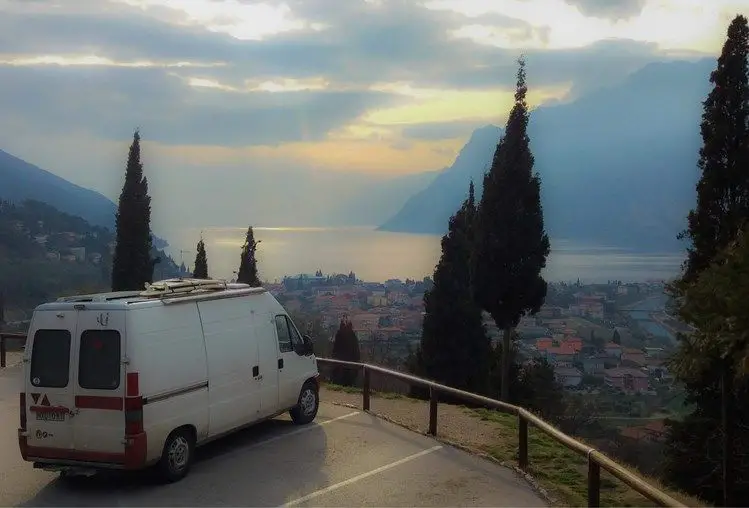 Lake Garda. Check out the many places of interest including Bardolino with the many individual shops, pavement cafés, and pizzerias. There are many campsites near Lake Garda including Campsite Piani di Clodia, Campsite Fornella, and Campsite Zocco. 
Known for being Italy's largest lake, Lake Garda is renowned for its' deep blue water, its' lemon trees, and a variety of Italian restaurants. With Venice only a one and a half hour's drive this is a must road trip punctuated by stunning views of countryside Italy.
The lake's climate is characterized by very cold winters when snow is not uncommon, especially at the higher mountain altitudes. When spring arrives, there are longer periods of warming sunshine, with temperatures of up to 30 degrees known in the months of summer, frequently from mid-May onwards with rain being more likely in the spring and autumn.
For cycling enthusiasts, a unique "floating" bike path is available enabling cyclists to circle the entirety of Lake Garda a mere distance of 87 miles
Parking on the shores of Italy's largest lake is both a delight and a captivating moment and offers a whole lot more than the scenery but plenty of opportunities to enjoy traditional Italian cuisine as well.
Most campsites offer windsurfing, canoes, kayaks, and paddleboats, and the area is renowned for its cultural diversity which is most experienced when you visit the surrounding villages which offer a taste of traditional Italian life. A soothing walk or trek in the mountains is also truly refreshing and god-sent for photographers and scene artists to spend countless hours in these rolling plains.

Pros
Stunning camping views
Long summer season

Cons
---
3. Provence, France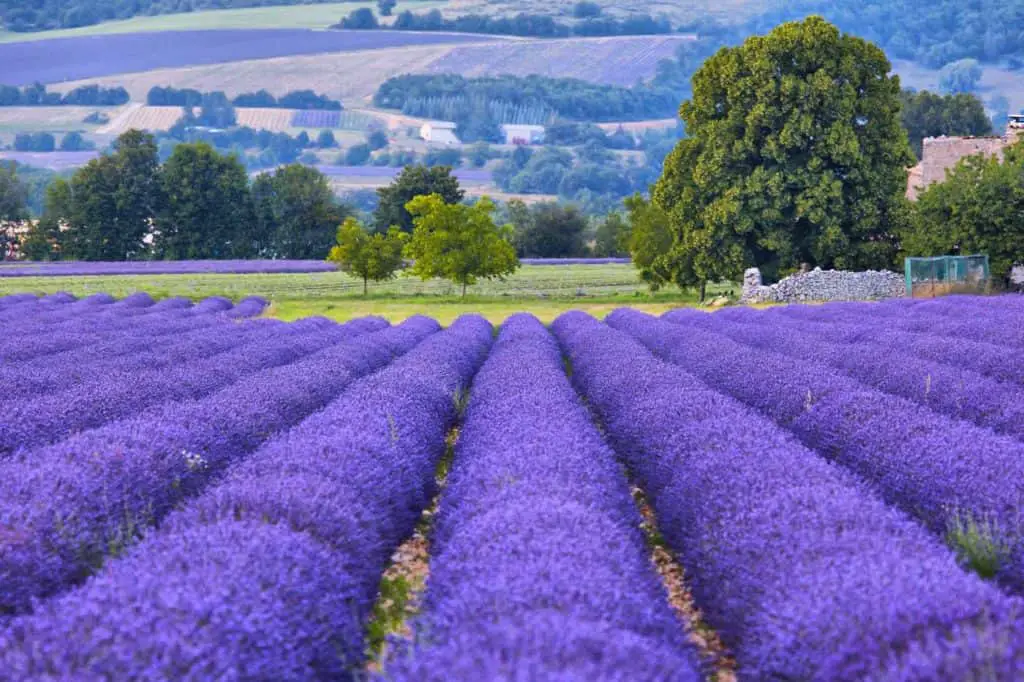 Whether you're cruising the cliff-top roads, sunbathing on the beaches or browsing the weekly markets, Provence and the Côte d'Azur are sexy, sun-drenched, and seductive to any van lifer.
The South of France offers a different yet average Riviera holiday with a collection of campsites for those looking to escape high seaside prices and experience something a little.
Stay by the sea, or opt for an inland trip. Seaside sites offer swimming pools, beach access, and watersports, as well as access to Saint Tropez and Cannes. Inland parks offer similar amenities minus the beach and give you the chance to sleep among the region's famous lavender fields.

Pros
Collection of campsites to choose from
Affords you an inexpensive romantic classic French holiday

Cons
Expensive beach campsites
Crowded in summer
---
2. The Bavarian Alps, Germany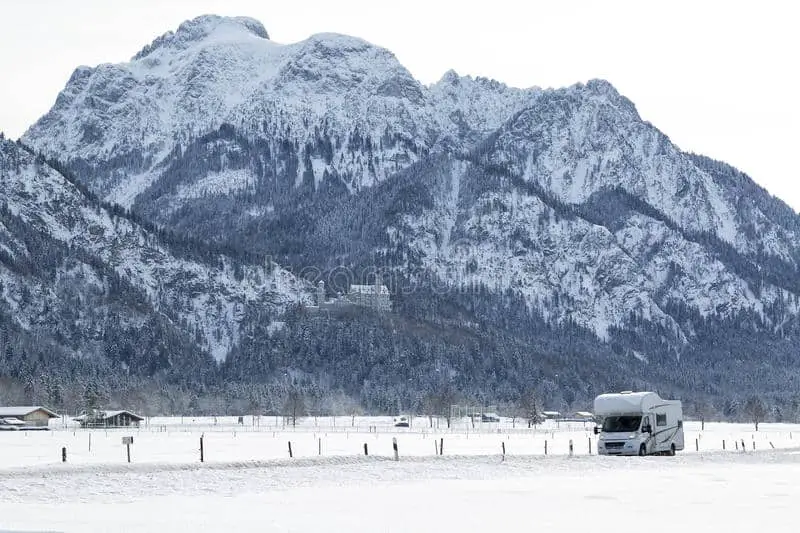 Sometimes called the Ugly of the two sisters because it not as glitzy and glam as the Swiss Alps, the German side of the Alps, has the most campsites which are open year-round and have activities for all seasons.
There's plenty of swimming and trekking in the warmer months, and sports such as ice skating and sledding in winter. Most are equipped with swimming pools, and of course, unbelievable mountain views.

Pros
Very affordable campsites, open year long
Stunning views
Offers a cheapskate alternative to a Swiss holiday

Cons
Not as glitzy as the Swiss or Austrian Alps
---
1. Lofoten, Norway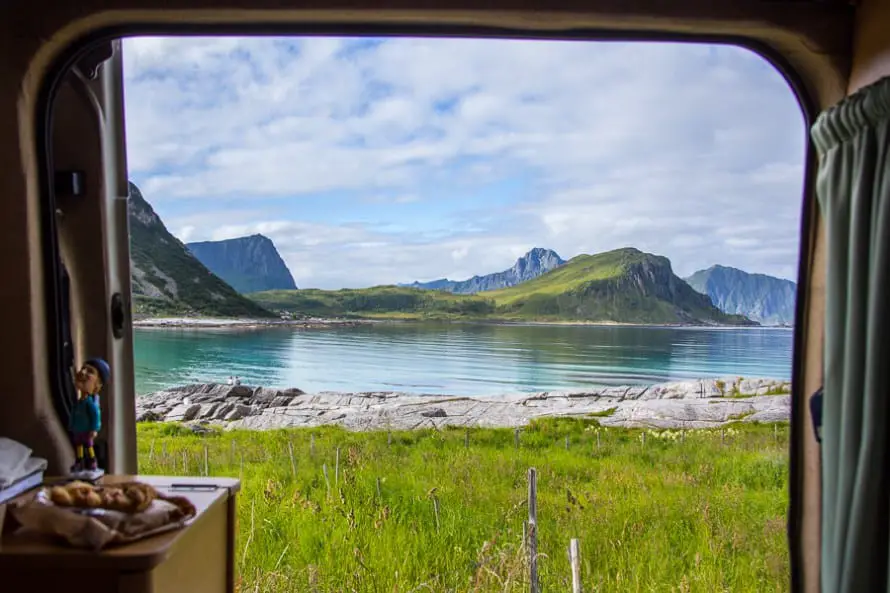 This place is a jewel of nature in Northern Norway, a closely guarded treasure of the Norwegians, this place will take you by surprise with its white, sandy beaches right on the Arctic Ocean.
Once you have arrived back at the port and before diving into your journey east, I advise you to make a quick stop by the village of Å, a classified historic monument. The village of Reine, which lies on your route to the east, is also a must-see. All along your road-trip, let yourself be charmed by fishing villages like Hennigsvaer, peaceful beaches, museums like the Borg Viking Museum, and whale-watching viewpoints.
Driving on the Lofoten Islands is a pleasure in and of itself, with the superb roads you will navigate in your motorhome. The real highlight of the islands is the occasional show of the aurora borealis, a green light show made even more magical by the surrounding landscapes. 
You will journey through roads that span the fjords, connect the islands, and wind through villages of houses built on stilts ends with either a return by ferry from Harstad in the Vesteralen Islands or the ultimate bridge back to the mainland, the Tjelsundbrua Bridge.
There's at least one main campsite suitable for campervans, and you'll find fishing activities, trekking, and cycling all amidst the dramatic scenery of the Lofoten Islands

Pros
Far from the "maddening" crowds
Plenty of activities
A virgin holiday destination with idyllic scenery

Cons
Only one campsite is available
Extremely cold