Hi-van is supported by its audience. When you purchase through links on my site, I may earn an affiliate commission. Learn more
Backpacking is a favorite pastime for many people. For short hikes (a day or less), feeding yourself is usually not a significant enough task to allot a lot of time to plan it. However, for longer backpacking trips, which can last for weeks at a time, taking adequate time to organize a meal plan for your time on the trail is essential and can save you a lot of trouble further down the line.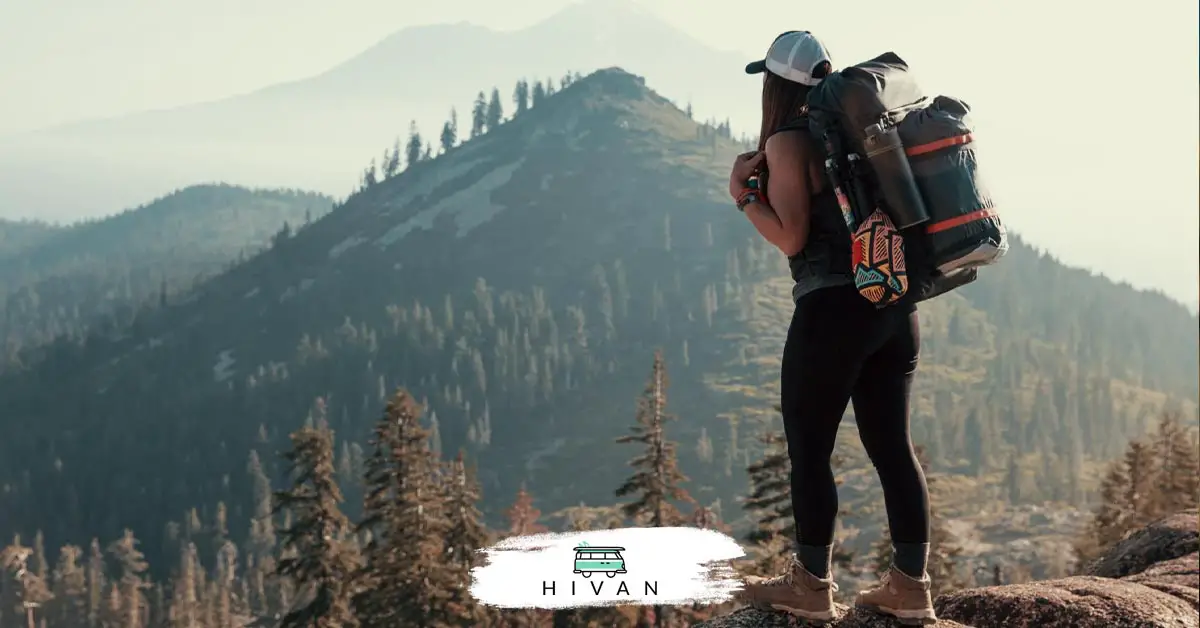 Ten days' worth of food is the maximum you can carry while backpacking. Ideally, you should pack two pounds (0.90 kg) of food per day, and ten days' worth of food would be what most people can comfortably carry. While you can go slightly above this, ten days is optimal.
The rest of this article will explore more details concerning the best foods for hiking, along with a few tips that will be helpful for beginners and veterans alike.
---
What Types of Food Should You Carry?
Packing for a trip can leave you fraught with choice. Even the best organizers can sometimes get stumped when it comes to packing for a few days on the trail. While it might be tempting to stuff as much food as you can into your pack, being methodical about the quantity and quality of what you carry can save you a world of trouble further down the line.
Non-perishable, high-calorie foods are the best choice for extended backpacking trips. While on the trail, your bag space is limited, and to maximize use, it is best to pack foods that are calorie-dense but take up as little space as possible.
That being said, here are some of the main things you should focus on when packing for a trip:
Stay Hydrated

If you make a purchase, you support Hi-van.com by allowing me to earn an affiliate commission (no added cost for you).
Before anything else, water is essential. An entire 70% of our body is made from water, and not having access to clean water is a mistake no one should ever make. Even if you do end up running out of food, having access to drinkable water in a canteen can keep you going for a while until you come to the nearest stop where you can replenish your supplies if needed.
When packing water, factor in the intensity of the hikes you plan to go on. If you plan to do a lot of high-intensity, long-distance walking, having sufficient water is extremely important. Nothing puts a damper on walking a long stretch of land like getting dehydrated. Having an ample supply of drinkable water should always be your first priority in any outdoor activity.
Lightweight Nutrient-Rich Foods
Mountain House Beef Stroganoff with Noodles
Made with no artificial flavors or colors. The pouch contains two servings. Great for one hungry backpacker, or share it with your camping or backpacking buddy.
Just add hot water to the pouch & eat in less than 10 minutes, with no cleanup. The pouch has a shorter, wider, more bowl-like shape for an easier eating experience. Eat straight from the pouch and skip the dishes!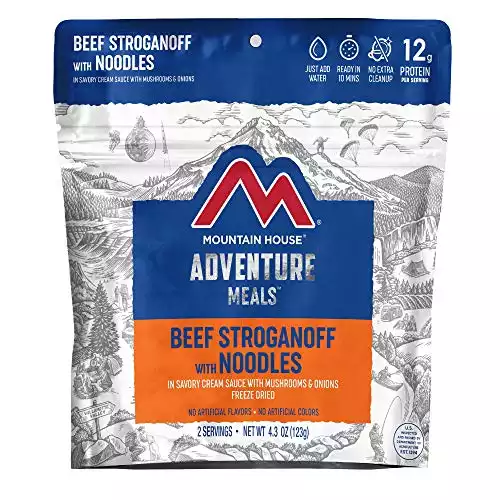 If you make a purchase, you support Hi-van.com by allowing me to earn an affiliate commission (no added cost for you).
This is where a lot of backpackers, especially new ones, run into a lot of problems. While packing, it is vital to try and find the sweet spot between foods that are high in calories and nutrients but also lightweight enough that they do not weigh you down significantly. Foods like trail mix, peanut butter, and oatmeal are all great choices and will give you the boost you need.
However, one extra thing to consider is to ensure that while packing optimal foods, you also don't pack foods you don't like. If you weren't a fan of oatmeal before your trip, you probably wouldn't suddenly love it while you're outdoors. There are few things worse than having to force down a meal you detest while preparing for a day's hike.
Non-Perishable Foods
It can be tempting to pack some meat to satisfy your inner carnivore, but the majority of the time, this is not the best idea. Perishable foods are famously tricky to manage because they can quickly go bad. This will deprive you of the food itself and waste valuable pack space that could have been used on other things.
To be fair, it is not entirely impossible to take some meat along with you. One good workaround is to pack it in freezer bags and keep a cold source close to it in your pack. However, if you plan to do this, you will need to ensure you eat it on the first day, so you get to it before it starts to go bad. It is also essential to make sure that you adhere to proper food safety practices with your meat.
One last thing you could do is carry a few cans of your preferred meat, poultry, or fish along with you. In doing this, however, ensure that you limit the number of canned foods you carry. While a few might not make too much of an impression in your pack, a larger amount starts to add up and could have you lugging a heavy, clinking backpack everywhere.
If you simply must have meat on your trip, dehydrated jerky is the best option.
Snacks
You won't always have the time to sit and prepare a decent meal to keep you going. In all honesty, once you start on the trail, you might not even want to stop and cook. This is where snacks come in handy.
Packing a few bags of beef jerky, trail mix, or granola can make all the difference during the day. They can be eaten during the hike and will give you the burst of energy you need to keep going until you're ready to stop. 
Spacing them out over the day can make all the difference. Not only will it help you complete the distance you planned to hike for, but it will also make sure you don't drop from exhaustion afterward.
---
Conclusion
In some ways, packing can be one of the most challenging things to do. However, packing the right foods while also optimizing your pack weight to not weigh you down does not have to be difficult.
Ensure that you always have enough water, prioritize nutrients and calories before anything else, and snack intermittently to keep your energy up to make sure your trip remains as fun as possible. 
Backpacking is one of the most enjoyable outdoor activities. Packing right can make all the difference between a never-ending trudge through the wilderness and an enjoyable meeting with nature.
Find this content useful 🙂 ?
Subscribe to our Newsletter and get a free electric diagram + shopping list.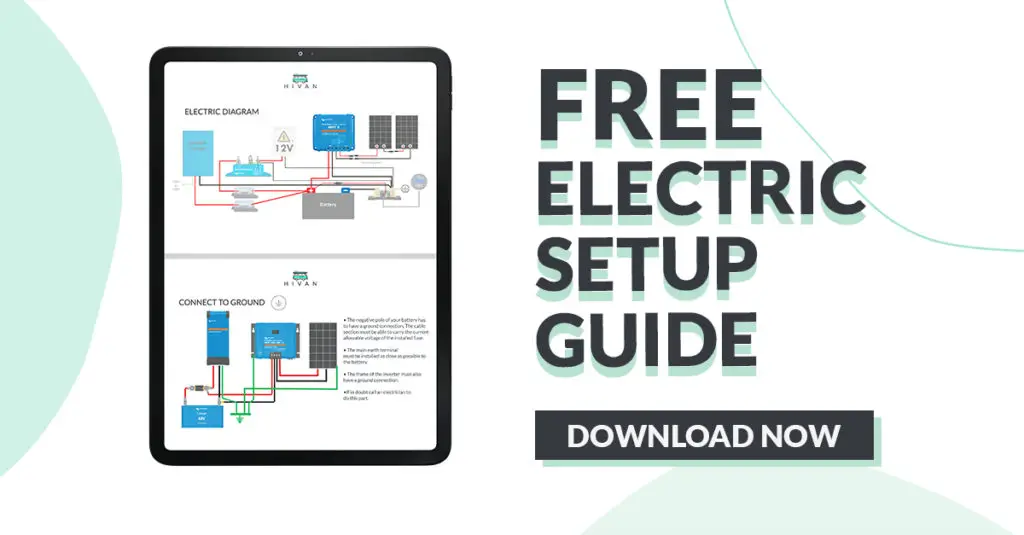 Here are some of my favorite van life essentials:
Thank you for reading this article. I hope you found it helpful as you're experiencing your life on the road. Here are some tools and gadgets I use on a daily basis that made my van life a lot easier. I hope you'll also find them as useful as me. These are affiliate links, so if you do decide to purchase any of them, I'll earn a commission.
But in all honesty, these are the exact tools that I use and recommend to everyone, even my closest friends and family.
Kitchen: I'm cooking a lot and I've finally found my perfect cookware set: The Magma Cookware 10 Pcs that you can nests and store in less than 1/2 cubic foot of cabinet space is really handy. Since I'm also spending a lot of time working at my desk, I use my favorite coffee mug from Yeti. For more, check my list of kitchen accessories I can't live without.
Outdoor: Even though I'm spending a lot of time in my van working, I do enjoy getting out and explore my ever-changing neighborhood. This sometimes requires me to take my portable solar battery with me. And when I just want to chill outside and take a nap, I use the Winner Outfitters Hammock.
Clean/Tidy: Space is precious and therefore I used these heavy-duty storage bins from Homs to store my material. They're robust and you can stack them together. Regarding showering, I like to use this portable solar shower from Advanced Elements when it's hot outside.
To see all of my most up-to-date recommendations about van life, check out this resource that I made for you!