Hi-van is supported by its audience. When you purchase using our links, we may earn an affiliate commission (no added cost to you). Learn more
UTVs are convenient for hunting, fishing, and getting around off-road and on-road campgrounds. If you want to go to a lake, river, general store, or another campsite, these convenient vehicles are a great choice. However, you might be worried if your favorite spots permit the use of a UTV.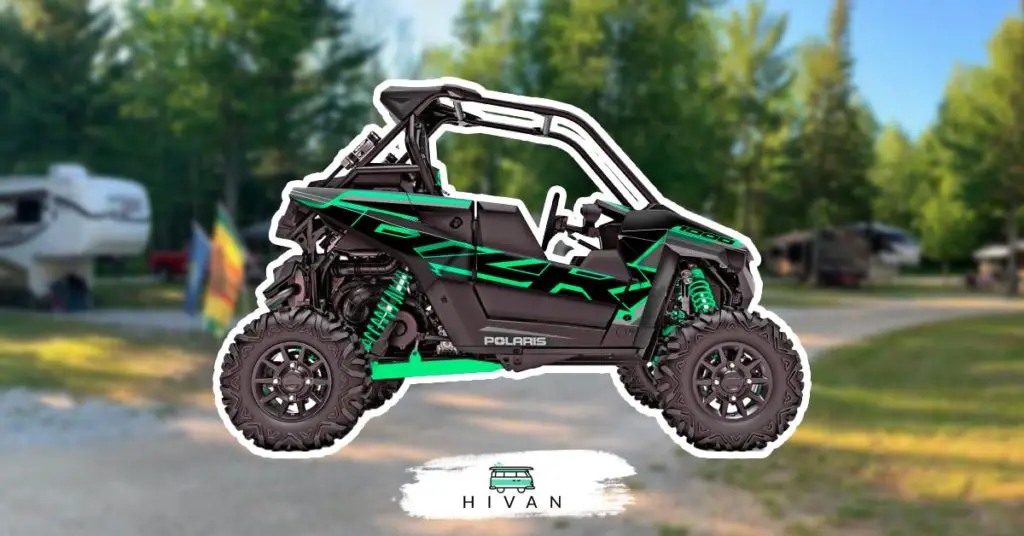 Most campgrounds don't allow UTVs (Utility Task Vehicles)because they want to preserve the surrounding environment and limit noise.
However, off-road campgrounds often let people bring their UTVs if they stay within a designated area.
Always request permission before showing up to a campground with a UTV.
Throughout this article, we'll discuss if you can bring a UTV to a campground, how to find out if they're permitted, and what you can do if the campground declines your request. We'll also show a few suggestions to know if a location is ideal for UTVs.
---
Can You Bring a UTV to a Campground?
You can bring a UTV to a campground if they offer permits or allow all UTVs access to the land.
Crowded campgrounds usually don't offer UTV access, but it's worth asking if you're unsure. You're much more likely to be able to bring a UTV to an open campground with lots of dirt and land to drive on.
Here's why some campgrounds don't allow UTVs:
UTVs pollute the environment with fumes and loud sounds. Many campgrounds strive for peaceful scenery and relaxation, so their guests wouldn't want vehicles cruising around the campground. That doesn't mean there aren't any options for those who don't mind it, though.
According to UTV Ride, a lot of campgrounds don't want UTVs to disturb the animals or cause them potential harm. A UTV can be dangerous for small rodents, snakes, and other ground-dwelling animals. It can also ruin their homes without you knowing it since they're so low to the ground.
UTVs can be hazardous at family campgrounds. Children run around without thinking about what might be around the corner, so a lot of companies avoid lawsuits and other legal matters by banning UTVs and ATVs. This rule is much more common at crowded campsites, especially during holidays.
UTVs take up a lot of space, so the campground would have to expand each site to accommodate them. Since they want to get more guests in a smaller space rather than fewer guests in a larger space, the campground hosts ban having more than one vehicle per site (which is almost always a towing vehicle or RV).
UTVs offer loads of fun, but they're not the best choice for plenty of campgrounds. That being said, there are thousands of locations where you can bring your UTV when camping. Some locations rent them, while others let you bring yours from home. Review the following section to know what to look for if either of these sounds interesting to you.
---
How to Know if UTVs Are Allowed
To know if UTVs are allowed at a campground, follow these instructions:
Always ask the campground ahead of time. There's no better way to be certain of their regulations than asking the hosts. Some campgrounds have various conditions that only allow specific UTVs. Do your best to ask around or check their website before towing your vehicle to their site.
Use websites like Campendium to track UTV-permitting locations. Campendium offers all of the data you need to find the ultimate camping location, ranging from price points to vehicles per campsite. You can follow the rules and check out some trails mentioned by other users.
Look for off-road campgrounds specifically made for Overlanding, off-roading, and enjoying nature off the beaten path. Polaris explains that most campgrounds that allow UTVs aren't on paved roads. These locations usually require a few miles of off-road driving to find the perfect location away from the city limits.
Choose BLM land (Bureau of Land Management). Most BLM locations let people bring UTVs, especially if they're off-road and surrounded by dirt. You can also go hunting at some of them. Pick your favorite state and choose which campground you prefer on the handy list here.
Rather than crossing your fingers and hoping for the best, you can use this four-step process to find the best UTV camping locations throughout the United States. There are countless top-notch options for you and your family to choose from. If you arrive at a place that doesn't allow UTVs, follow the tips in the next section.
---
What to Do With a UTV if a Campground Doesn't Permit It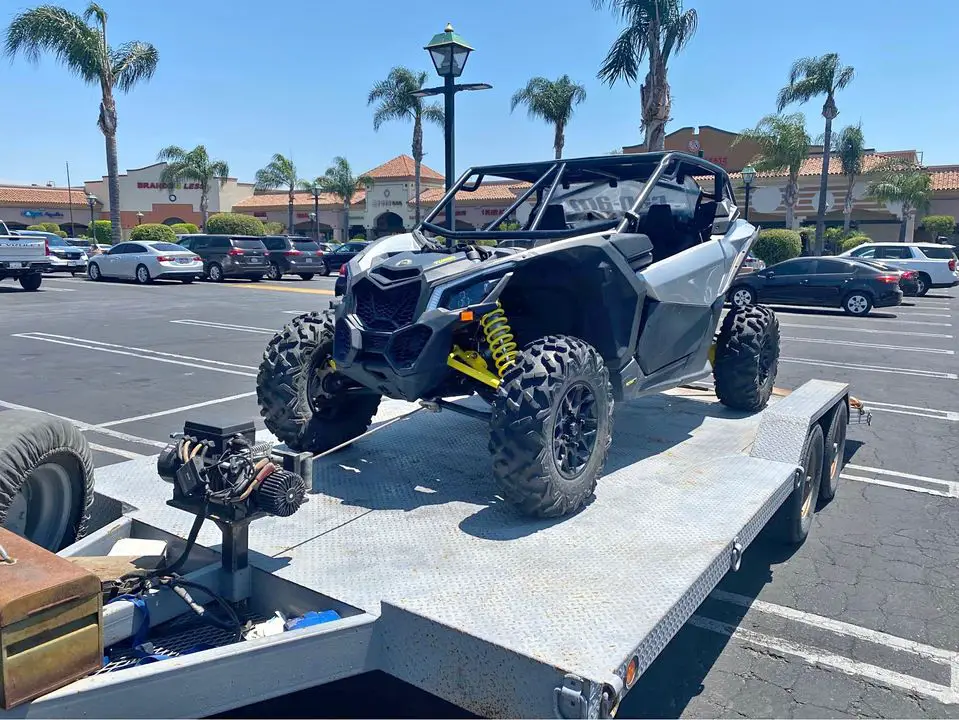 If a campground doesn't allow UTVs, try these suggestions:
Find a storage place where you can leave your UTV for a couple of days. Most RV storage locations let people rent a space for a weekend or two, allowing you to park your vehicles (including ATVs and UTVs) while you go camping. It's a good idea to map out a few storage locations before heading out on the trip.
Ask the campground if you can park it at your campsite but tow it to an off-road location. You can use the campsite as a temporary storage location in between off-roading adventures. This method is incredibly common since many campgrounds will gladly increase your rate a bit to let you park your UTV there.
Leave your UTV at home and find a rental location within a few miles of your campground. You might be able to rent a UTV for the weekend without towing it or storing it at your campsite.
Perhaps the most obvious solution is to simply leave your UTV at home. It might not sound too fun not to bring it, but camping is more than fun by itself. If you're determined to bring your UTV, Campendium has a whole list of options for you to find prior to booking your campground stay.
---
Conclusion
UTVs take up a lot of space and can be an issue at family campgrounds or those with narrow roadways. However, many off-road campgrounds encourage people to bring UTVs because they offer quick transportation. You can also ask if the campground rents UTVs to know if you have to bring yours along for the adventure.
Find this content useful 🙂 ?
Subscribe to our Newsletter and get a free Solar Electric Diagram + shopping list.