Hi-van is supported by its audience. When you purchase using our links, we may earn an affiliate commission (no added cost to you). Learn more
Ultralight backpacking gear is becoming increasingly popular because it lets backpackers and hikers prevent back pain while carrying as much equipment as possible. If you want an ultralight tent, you'll likely add less than three pounds to your pack weight. However, the low-weight addition comes with a high cost.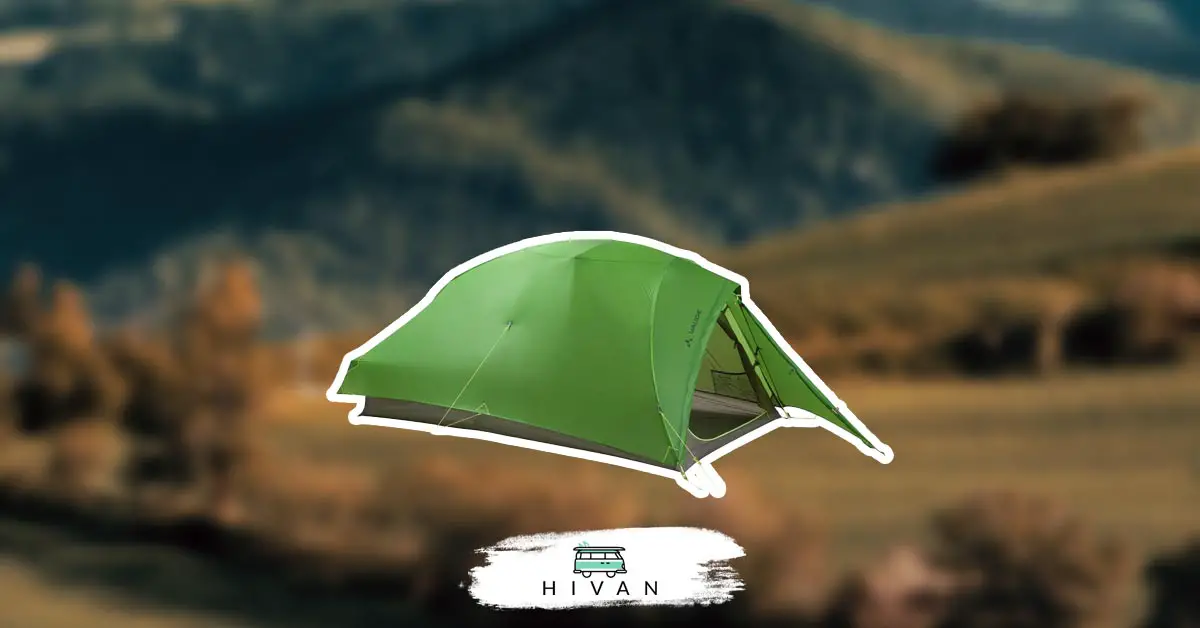 Ultralight tents are worth it because they reduce the strain on your back, they often occupy less space in your backpack, and they're easier to set up. The high cost might deter beginners, though. If you're camping at a drive-in campsite, you don't need to worry about getting an ultralight tent.
Throughout this post, we'll show you why so many campers and backpackers believe ultralight tents and other gear are worth the expense. We'll also dive into the details about why they're pricier than normal tents and how light they can be. Enjoy!
---
Do You Need an Ultralight Tent?
You need an ultralight tent if you're backpacking and trying to reduce the stress on your back. Ultralight tents also let you store other items in the backpack without crowding it. However, you don't need an ultralight tent if you bring your car to the site since storage likely won't be an issue for your backpack.
Ask yourself these questions to know if ultralight tents are right for you:
Where are you camping and what kind of campsite are you staying at? Walk-in campsites force you to walk at least a mile or more to the site, which could warrant ultralight tents. Many of them are a multi-mile trek, so it's worth investing in a lightweight setup to reduce your pack's weight.
How heavy is the rest of your gear? If you have a lot of heavy equipment, the last thing you want is for your tent to weigh you down. You could balance the overall weight by getting a tent that's below three pounds. Keep in mind that many of them cut corners and aren't designed for low-temperature environments, though.
Are you doing a thru-hike on a long trail or going to a nearby campsite? BackCountry recommends getting an ultralight tent if you're going to be walking a lot. The constant pressure could cause knee, hip, and back pain. Switching to an ultralight tent would be well worth it.
What is your budget for backpacking or camping? If you're spending a lot on your backpacking gear, you can definitely get a lightweight tent. Ultralight tents are even more expensive than lightweight tents, so you should consider how light you want to go and how much insulation you want in your tent.
Are you hiking uphill and downhill or on a steady grade? When hiking on a slope, heavy camping gear can put more stress on your joints. Upgrade to an ultralight tent, and you'll quickly understand why thousands of backpackers enjoy them. Using gear that weighs less will also let you choose a heavier backpack.
Answering these questions will help you decide if ultralight tents are the best choice for you. They'll also let you know if you should try to find other ultralight gear, such as backpacks, sleeping bags, and cookware. It's hard not to reach for other lightweight equipment once you see how easy it is to carry!
---
Why Are Lightweight Tents so Expensive?
Lightweight tents are so expensive because they're made with lighter fabrics that have just as much insulation as traditional tents. Most ultralight tents are much thinner, making them easier to store. Some of the price undoubtedly comes from the popularity of ultra-lightweight camping gear, though.
Here's a list of reasons ultralight tents are so expensive:
The fabric is typically higher quality and offers better insulation. Rogue Survival explains that a lot of the price increase comes from the quality of the tent. Ultralight tents are rarely made with bad materials by good brands. Some companies cut corners, but you'll know immediately based on the seam stitching.
Lightweight camping gear is incredibly popular and sought after. Popularity always makes things more expensive in almost any industry. With thousands of campers buying new items regularly, it's only normal that companies would increase the prices on their best ultralight gear.
Some ultralight tents have UV and water protection to prevent them from deteriorating. These coats are much more reliable and long-lasting than the sprays you'll find on the market. All extra coats and amenities will make an ultralight tent even more expensive.
There are many other explanations for why ultralight tents are pricey. A lot of them have to do with the brand you buy from, where you get the gear, and what season it is. When supplies are low, you'll undoubtedly end up having to spend more money. Nevertheless, most campers who've used ultralight tents believe they're worth the price tag.
---
How Light Are Ultralight Tents?
Ultralight tents are usually below three pounds but no lighter than one pound. However, these dimensions fluctuate based on which company you're dealing with. Some people claim anything less than five pounds is ultralight. The goal is to keep your camping gear as light as possible when creating an ultralight setup.
Switchback Travel claims ultralight tents can weigh a little over one pound. Keep in mind that the super lightweight designs are often ultra-expensive, too. That being said, many ultralight tents are up to three pounds. The terminology varies, but most people agree a four-pound tent isn't even considered lightweight.
Another thing to remember is that there's a vast difference between lightweight and ultralight camping gear. A couple of pounds more on a tent, sleeping bag, boots, and backpack can add up very quickly.
Related Articles:
How To Keep Your Tent From Blowing Away (5 Ways)
---
Conclusion
Adding an ultralight tent to your camping setup is an excellent way to save space and reduce your pack weight, but it comes at a steep cost. Weigh the pros and cons found throughout this page to know if getting one is worth the price hike. For backpackers, it's almost always a top-notch solution. Those driving into their campsites might not see it that way, though.
Find this content useful 🙂 ?
Subscribe to our Newsletter and get a free electric diagram + shopping list.