Hi-van is supported by its audience. When you purchase through links on my site, I may earn an affiliate commission. Learn more
Electric vehicles (EVs) are everywhere, it seems. Everyone's talking about them, and as EVs get more affordable, everyone's buying them, too. But where do campervans fit into the EV conversation, and what does their future look like?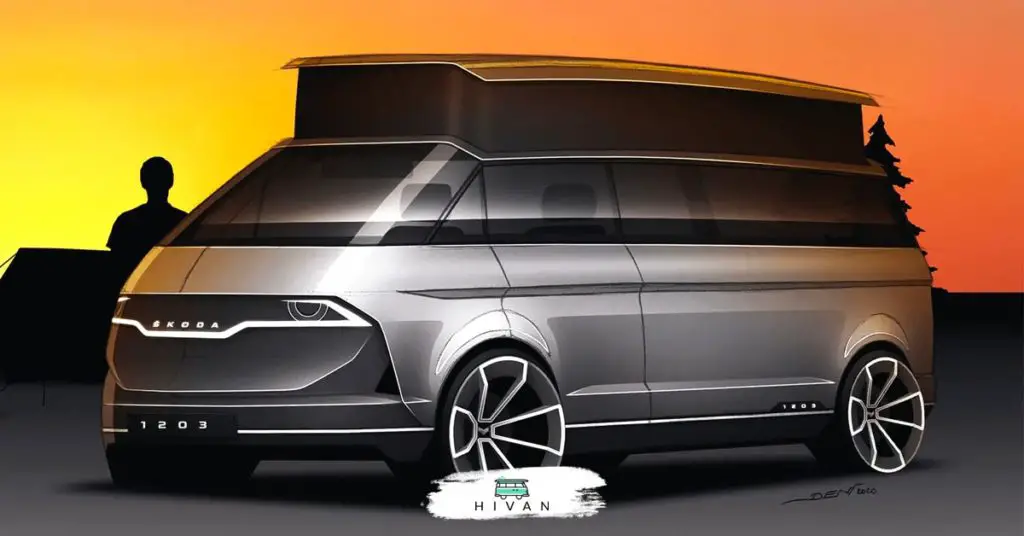 Campervans will probably go electric. Some of them already have. As electric recharging stations become more common and more manufacturers produce EVs, campervans will eventually go electric.
Many van dwellers already make use of solar power and practice eco-friendly, low-waste lifestyles. It makes perfect sense that campervans will eventually go electric as the technology becomes more widespread. Let's take a closer look at the electric vans currently on the market and the ones that have been announced. 
---
Electric Campervans Now
American van dwellers will have to wait a few years to see electric vans on the market. However, European buyers can make the switch to an electric van now. Here are some of the electric vans that are currently available to van dwellers overseas:
LEVC VN5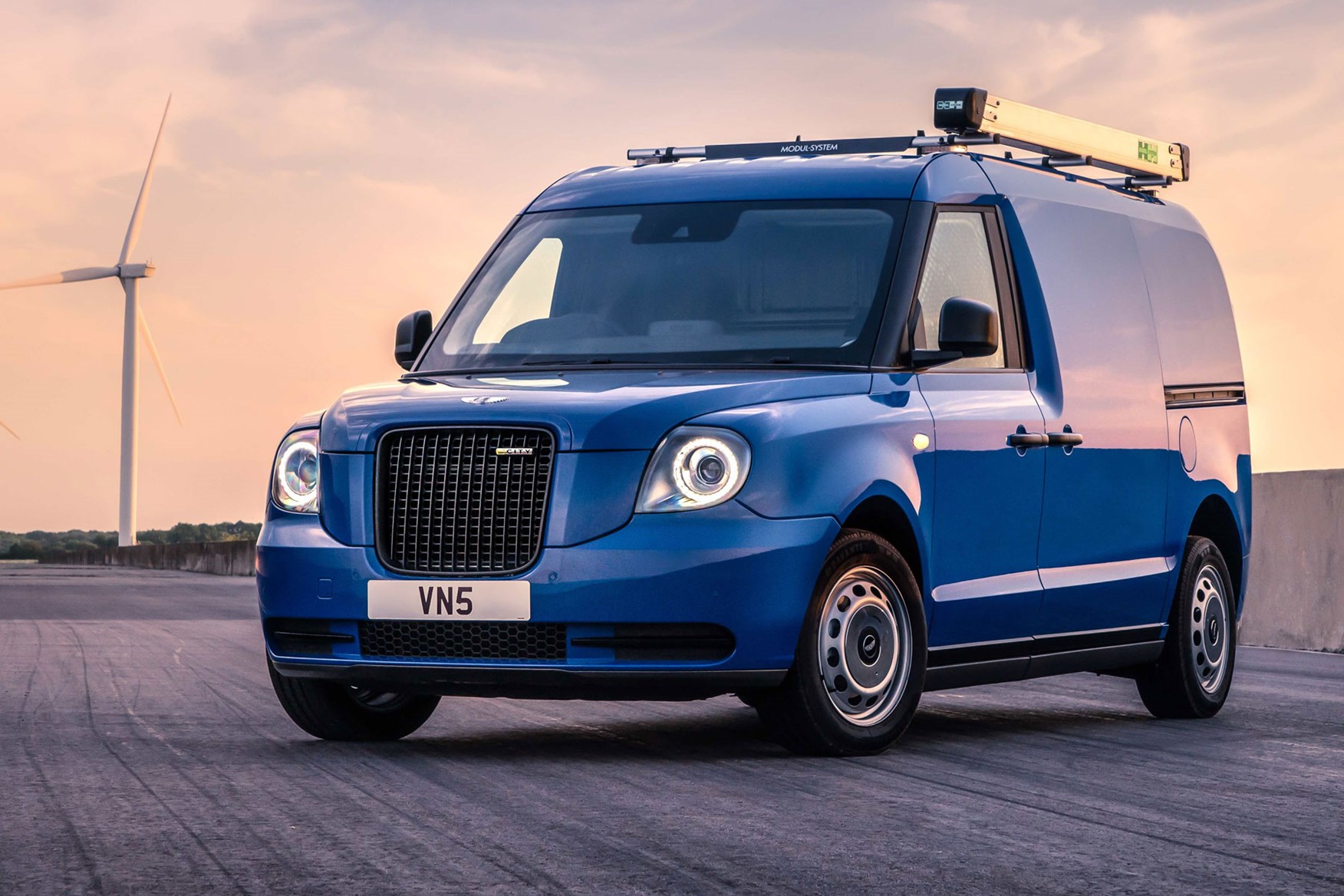 The London Electric Vehicle Company (LEVC) started by making electric taxis. They now produce all sorts of commercial electric vehicles. LEVC took their taxi design and modified it into a van, the VN5. The VN5 isn't exclusively electric. It can run on electricity, but only for 60 miles (96.56 km). Its hybrid or "flexible" range is about 300 miles (482.80 km). 
Though these vans are primarily intended for commercial use, they are a step in the right direction for electric campervans. As more tradesmen and delivery drivers use EVs, we will see more advancements made in electric van technology. We might even see some van dwellers taking these commercial electric vehicles and converting them into campervans soon.
Sussex Campervan E-NV200 Campercar
Sussex Campervans is a van conversion company that recently released an all-electric campervan, the e-NV200. Based on the Nissan NV200, this camper is sleek, comfortable, and never has to be gassed up. It has a range of about 150 miles (241.40 km), depending on driving conditions. 
The e-NV200 isn't cheap. Right now, one of these vans will cost you about £60,000 (or $80,000). However, after this initial investment, you'll never have to spend money on gas for your van, and you may be able to save money depending on whether your country offers tax breaks for EVs (like the UK does).
Dalbury E-Electric Campervan
The Dalbury E is another campervan conversion based on the Nissan NV200. Made by Hillside Leisure, the Dalbury E has been available for a relatively long time since 2015. At the time of its release, it was the first electric campervan conversion. 
At a quick-charge station, the Dalbury E can reach 80% in just 30 minutes. It has a range of 100 miles (160.93 km), which may not seem like a lot, but you'll save a fortune by not gassing up your camper.
---
The Future of Electric Campervans
Most electric campervans that have been announced are still in development. EV technology is still young and rapidly improving, and producing an eco-friendly campervan takes time. We probably won't see any electric campervans on the market until 2022 at the earliest. 
Fortunately, we know that several brands are hard at work developing electric vans. Here are some of the electric campervans that you can look forward to in the coming years:
LEVC E-Camper
LEVC announced "the World's First Electric Campervan," the E-Camper. This van is based on the VN5 and has all the amenities you'd expect of a campervan. The E-Camper, like the VN5, can only run on pure electricity for 60 miles (96.56 km). However, unlike the VN5, this van isn't on the market yet.
Sylvan Sport All-Electric RVs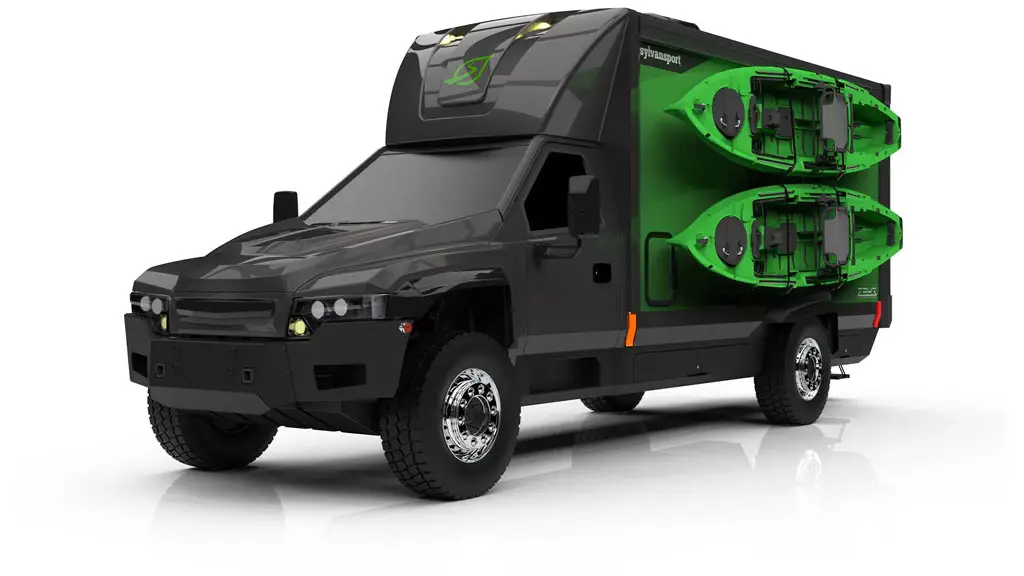 SylvanSport is an American company that produces camping gear. They hope to be at the forefront of electric RVs and motorhomes with their upcoming product line. 
SylvanSport partnered with Zeus Electric Chassis, an electric work truck company, for producing their RVs. These electric RVs will be equipped for off-road driving and a high weight capacity, essentials for many van dwellers.
Mercedes eSprinter
The Mercedes Sprinter van is one of the more popular vans used in camper conversions. Soon, you can buy a fully electric version of the Sprinter, the eSprinter. If you're thinking about building your own campervan in the next few years, consider waiting for the eSprinter to hit American markets.
Volkswagen ID.Buzz
VWs are classic vans with an irresistible, timeless design. But VW is taking their campervans into the future with the VW ID.Buzz, their first all-electric van. It has all the flair and comfort of a VW Microbus without the guilt of using fossil fuels.
The ID.Buzz will arrive on European markets in 2022. 
---
When to Switch to an Electric Van
Obviously, American van dwellers can't switch to EVs even if they want to. Electric campervans simply aren't available here yet. But once electric campervans arrive on the American market, when should you make the change?
The biggest consideration you should keep in mind when switching to an electric campervan is the prevalence of EV charging stations. EV users are familiar with "charge anxiety," the fear of running out of charge before the nearest station. Campervans are heavy and have a worse range than other EVs, so charge anxiety is ever-present.
One major appeal of the #vanlife is the nomadic lifestyle, the ability to travel between National Parks and monuments with ease. But until there are more EV charging stations in the US, that just isn't possible with an electric campervan. Given the range of most electric vans and the prevalence of EV charging stations, you'd be very limited as to where you could drive.
In time, electric campervans will become more efficient. They'll have better ranges, and EV charging stations will be more prevalent. When there is a charging station at least every 100 miles of where you want to drive, you should be safe to drive an electric campervan.
---
Final Thoughts
The van dwelling life is one of minimalism and resourcefulness. Electric campervans are the logical next step in that lifestyle. Electric vans are gaining popularity in Europe, and it is only a matter of time before they come to America. 
Find this content useful 🙂 ?
Subscribe to our Newsletter and get a free electric diagram + shopping list.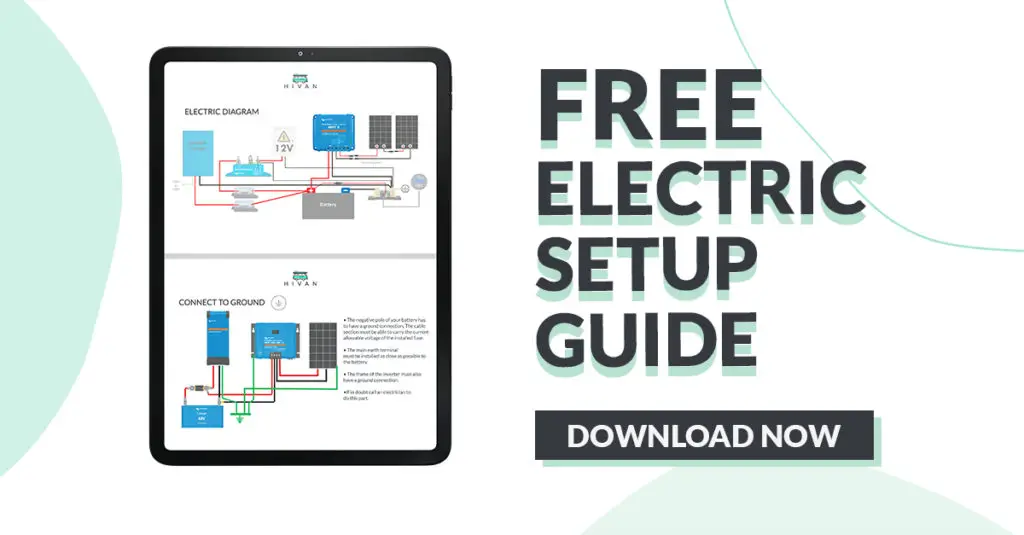 Here are some of my favorite van build tools:
Thank you for reading this article. I hope you found it helpful as you build your own campervan. Here are some tools that I use daily while living on the road that made my life easier. I hope you'll also find them as useful as me. These are affiliate links, so if you do decide to purchase any of them, I'll earn a commission.
But in all honesty, these are the exact tools that I use and recommend to everyone, even my closest friends and family.

Electricity: When I first started my van life journey, I was using the Renogy 200W RV Kit, and I've recently upgraded my setup to the Renogy 400W RV Kit. I'm fully autonomous regarding power now, thanks to this upgrade. I don't know why I didn't choose this option from the beginning.
Quick Fixes: Whenever I need to fix something inside my van, I use my multitool from Victorinox. It's compact and comes with a leather pouch that lets you store it wherever you want. Whenever I need more tools, I get my Cartmann toolset out.
Power tools: If you're converting a van, you'll need some serious tools for the building process. I can assure you, good power tools can make a huge difference. You'll save time and avoid a lot of frustration while having some professional-looking final results. I personally went big with the full combo set from Dewalt.
To see all of my most up-to-date recommendations about van build, check out this resource that I made for you!