Hi-van is supported by its audience. When you purchase through links on my site, I may earn an affiliate commission. Learn more
Unlike other vehicles, including large trucks, campers do not have doors on the driver's side. The door is on the passenger side for several reasons, primarily safety, security, and standards. 
Camper doors are on the passenger side because 70% of the global population drives on the right. Parking and loading are done on the curbside for the safety of passengers and other road users. The driver's side has no door to allow for sewer, water, electrical, and picnic hookups.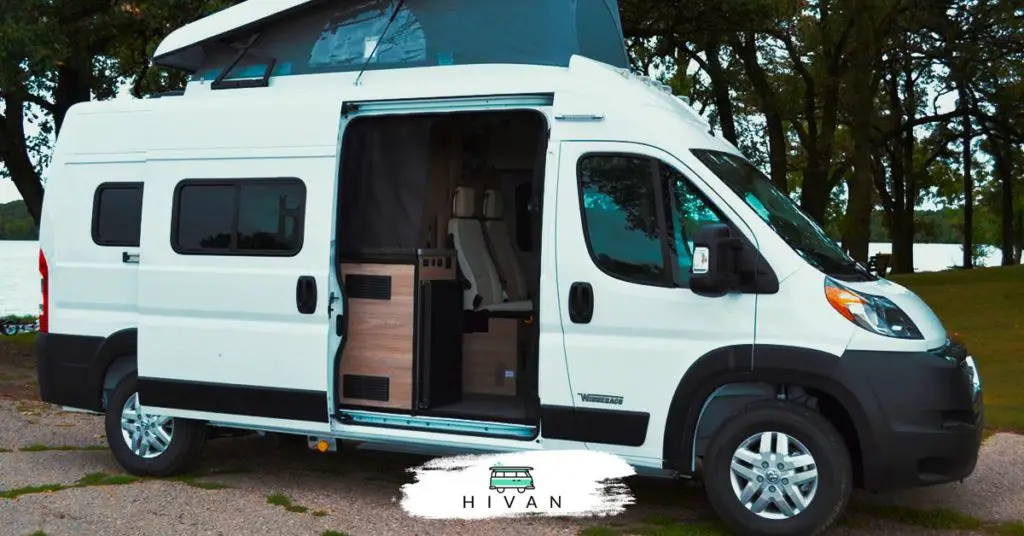 Campers are uniquely designed for the convenience of the passengers, driver, and other road users. This article will illustrate the logic behind the location of the camper door. 
---
Benefits Of Passenger Side Camper Doors
Most campers have their doors on the passenger side. While it may appear like it is an accepted norm, there are various reasons behind this design:
The door is on the curbside: Should the driver stop on the highway for one reason or another, passengers can easily move out without walking into oncoming traffic.
Easy loading of cargo: When loading the camper, you will have an easier time loading it from the passenger side since there are no distractions or risks. 
The driver's side is for hookups. When you hook up your sewer, water, and electrical utilities, you don't want them to interfere with your movement in and out of the camper. 
Safety of other road users: If the camper door opens accidentally while on the highway, it will not endanger the lives of other road users. Additionally, high-speed winds are concentrated on the driver's side. Should the door accidentally open, it can easily be pulled back, especially since the hinges are on the outer part of the door. 
The driver is safe from a rattling door. Over time, the camper doors tend to become loose and noisy. The absence of the door means the driver can concentrate on the vehicle and notice any mechanical sounds without the interference of a rattling door. 
Extra space: The absence of a driver's door means you have more space to customize your camper without worrying about entry and exit on the driver's side. 
Traditionally, campers did not have driver doors. However, as more people embraced the RV lifestyle, they have customized their campers to suit their needs, including adding a driver's door. 
Today, you are likely to come across some campers with both the driver and passenger doors. 
---
Why Some Campers Have Two Doors
Two-door campers are common in larger models, like the Class A RVs and class C modern models. However, some owners customize theirs with an additional door.
There are several reasons why a two-door camper is becoming increasingly popular:
It is convenient: Having two doors allows faster movement of cargo and people into the RV.
Safety: All campers are built to allow for emergency exits. However, since many people customize their campers to suit their needs, some overlook emergency exits. When you have two doors, you have an alternative should one door fail to open. People can also move out quickly through both doors instead of one. 
It is easy to travel with kids: An entry and exit point will make it easier to direct kids, especially if they congregate and block one door. 
The second door is handy when packed on a steep area. If you park at a campsite with uneven ground, the second door will help you retain some stability.  
Two doors provide some privacy. If your children or other people are sleeping, you can use the closest door instead of walking by them. You can also choose to create a barrier on one side of the camper when you don't want to be disturbed. The others can use the other door. 
The second door can be the access to the bathroom. When you use the second door to access the bathroom, you can keep the rest of the camper clean. 
---
Disadvantages of a Camper With Two Doors
Although a two-door camper has many benefits, it also has some downsides. Before buying a camper, it is best to consider its pros and cons. 
Some of the disadvantages of a camper with two doors include:
The second door adds more weight to the camper. If you are pulling the camper, you will need to consider the extra weight. You need to be sure the car can pull the extra weight for the distance you have in mind. 
The second door takes up much-needed space. If you want a camper with two doors, be ready to sacrifice some space. If you need every inch possible for storage and set up the camper to suit your needs, you should go for a camper with one door. 
It isn't easy to monitor children. With one door, you will notice every time your children go in and out of the camper. The second door may be a loophole you cannot afford, especially if you have hyperactive children. 
Motorhome Entrance Door Lock
TriMark Motorhome Entrance Lock with Deadbolt
The elite range of TriMark locks is now co-branded with RV Designer
TriMark is the choice of RV builders worldwide for innovative design, reliable function, and a great look.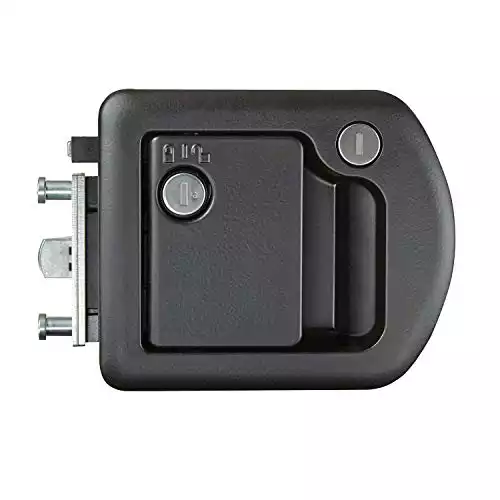 If you make a purchase, you support Hi-van.com by allowing me to earn an affiliate commission (no added cost for you).

Fortunately, this RV Designer Entrance Door Lock from Amazon.com will be handy if you want one camper door locked. This lock is reliable, attractive, and they are easy to install and remove.  
---
Are All Camper Doors the Same Size?
Since campers are of different sizes, the doors also come in different sizes. Smaller campers have smaller doors, while larger ones have bigger doors. Before buying a camper, you need to consider the size of the door.
Camper doors are not all the same size. The door measurements depend on the brand and model. Older camper models tend to have narrow doors to save space, while new ones have larger ones for easy access. The average entrance door is 26" (W) x 70" (L) (66.04cm – 177.8cm). 
The camper's door is important because it has a direct impact on the space in the camper. You also need to decide what can go through the door based on its size. 
Fortunately, you can customize the entry door to ensure it suits your needs. 
---
Conclusion
Camper doors located on the passenger side were a strategic design that became acceptable for years. To date, even though some campers customize their campers to suit their preference, most retain the traditional door on the passenger side. Rather than change the design, some people opt for the 2-door campers for the additional benefits.
Find this content useful 🙂 ?
Subscribe to our Newsletter and get a free electric diagram + shopping list.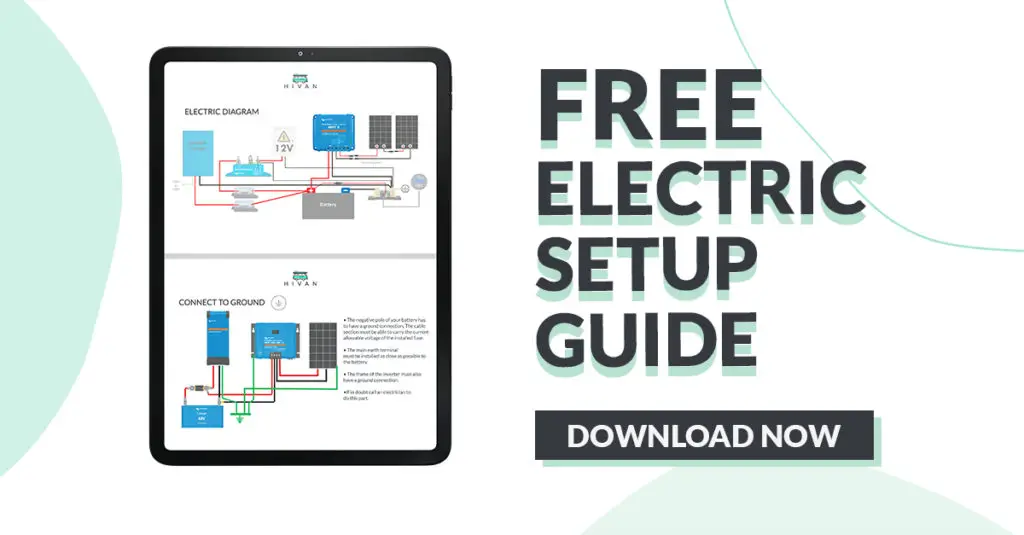 Here are some of my favorite van build tools:
Thank you for reading this article. I hope you found it helpful as you build your own campervan. Here are some tools that I use daily while living on the road that made my life easier. I hope you'll also find them as useful as me. These are affiliate links, so if you do decide to purchase any of them, I'll earn a commission.
But in all honesty, these are the exact tools that I use and recommend to everyone, even my closest friends and family.

Electricity: When I first started my van life journey, I was using the Renogy 200W RV Kit, and I've recently upgraded my setup to the Renogy 400W RV Kit. I'm fully autonomous regarding power now, thanks to this upgrade. I don't know why I didn't choose this option from the beginning.
Quick Fixes: Whenever I need to fix something inside my van, I use my multitool from Victorinox. It's compact and comes with a leather pouch that lets you store it wherever you want. Whenever I need more tools, I get my Cartmann toolset out.
Power tools: If you're converting a van, you'll need some serious tools for the building process. I can assure you, good power tools can make a huge difference. You'll save time and avoid a lot of frustration while having some professional-looking final results. I personally went big with the full combo set from Dewalt.
To see all of my most up-to-date recommendations about van build, check out this resource that I made for you!