Hi-van is supported by its audience. When you purchase using our links, we may earn an affiliate commission (no added cost to you). Learn more
Hydro Flask is a brand that sells bottles, insulated stainless steel flasks and mugs and much more!
They ship worldwide and can be bought directly from their website or Amazon. But before you make the purchase and splash out is Hydro Flask worth the price? With flasks starting from £30 ranging into their fifties are they worth it? Keep reading and see what we think.
---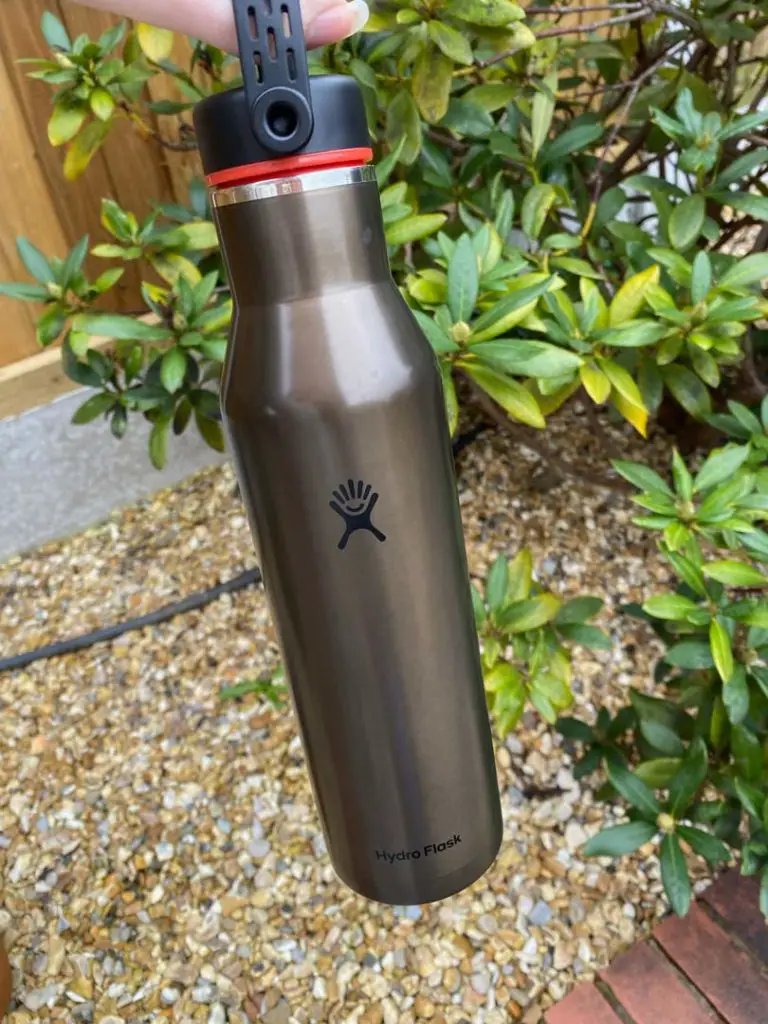 General Overview of Hydro Flask
When I received my bottle and mug from Hydro Flask it was well packed in a tight bag with a box inside containing bubble wrap and the product. They came very secure and the products were in excellent condition. A great first impression! And looked good, high quality and worth the price tag.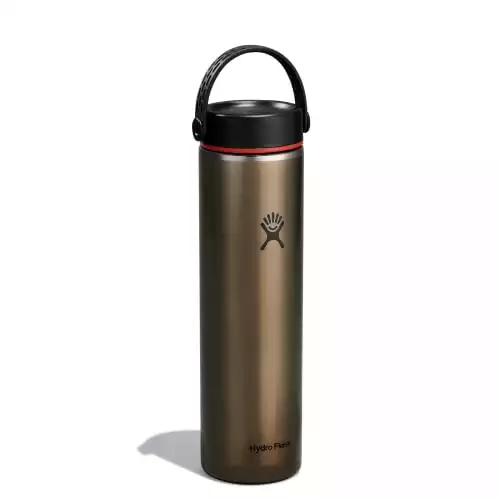 If you make a purchase, you support Hi-van.com by allowing us to earn an affiliate commission (no added cost for you).
The bottle that I received was the Trail Series Lightweight Hydration Bottle and it is 21oz (621ml). The bottle is perfect size and fits the perfect size drink in. I could fit it into a medium size backpack with plenty of room.
The mug is a small 12oz (354ml) mug. It has a closable press in the lid that is easy to remove so you can fill it up and clean it. It also has a cap that you can use to drink out of.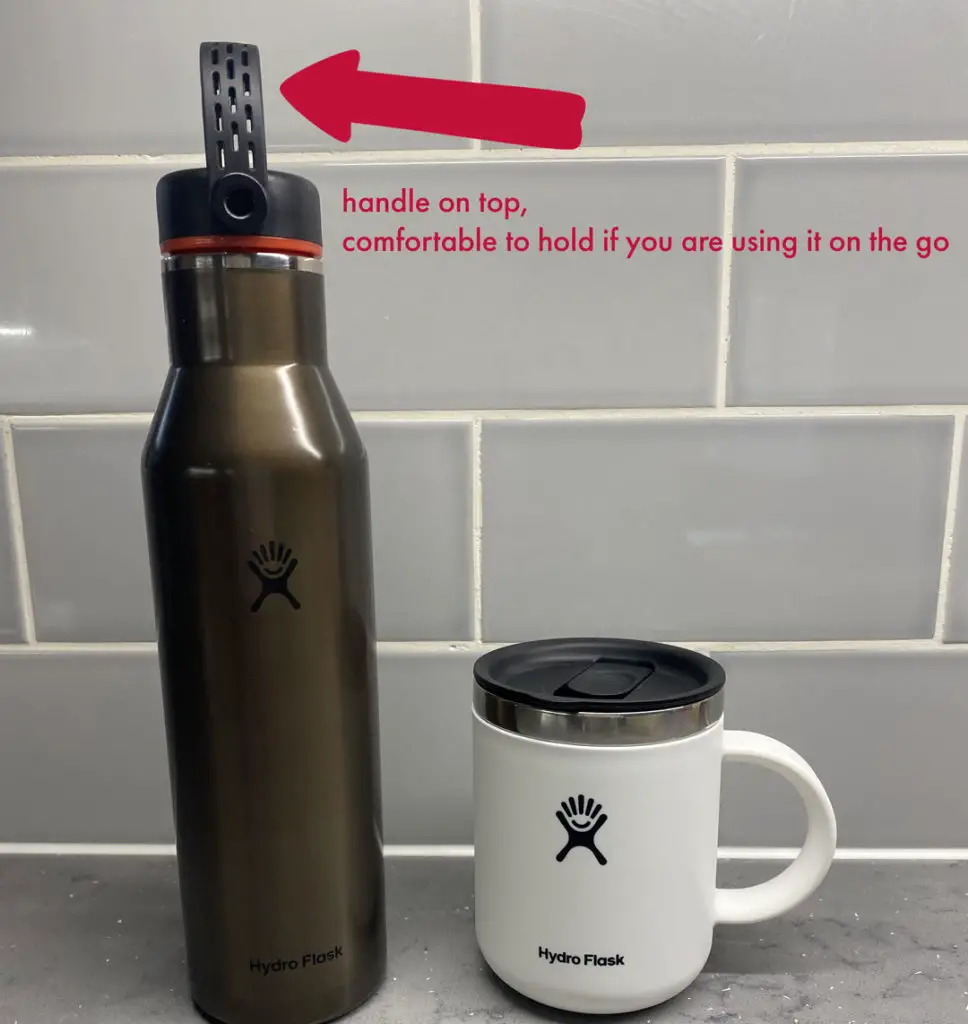 The bottle has a handle on top of the lid so it is comfortable to hold if you are using it on the go. But be aware the handle is small as the lid is on the smaller size so if you have larger hands this may not be the most comfortable to hold.
---
How Easy is it to Clean?
The bottle is quite hard to clean by hand as the top is narrow and hard to clean inside thoroughly and is dark inside so you can't see if any marks are in there. So I recommend cleaning thoroughly and spending that little extra time then with other cups. The lid however is easy to clean.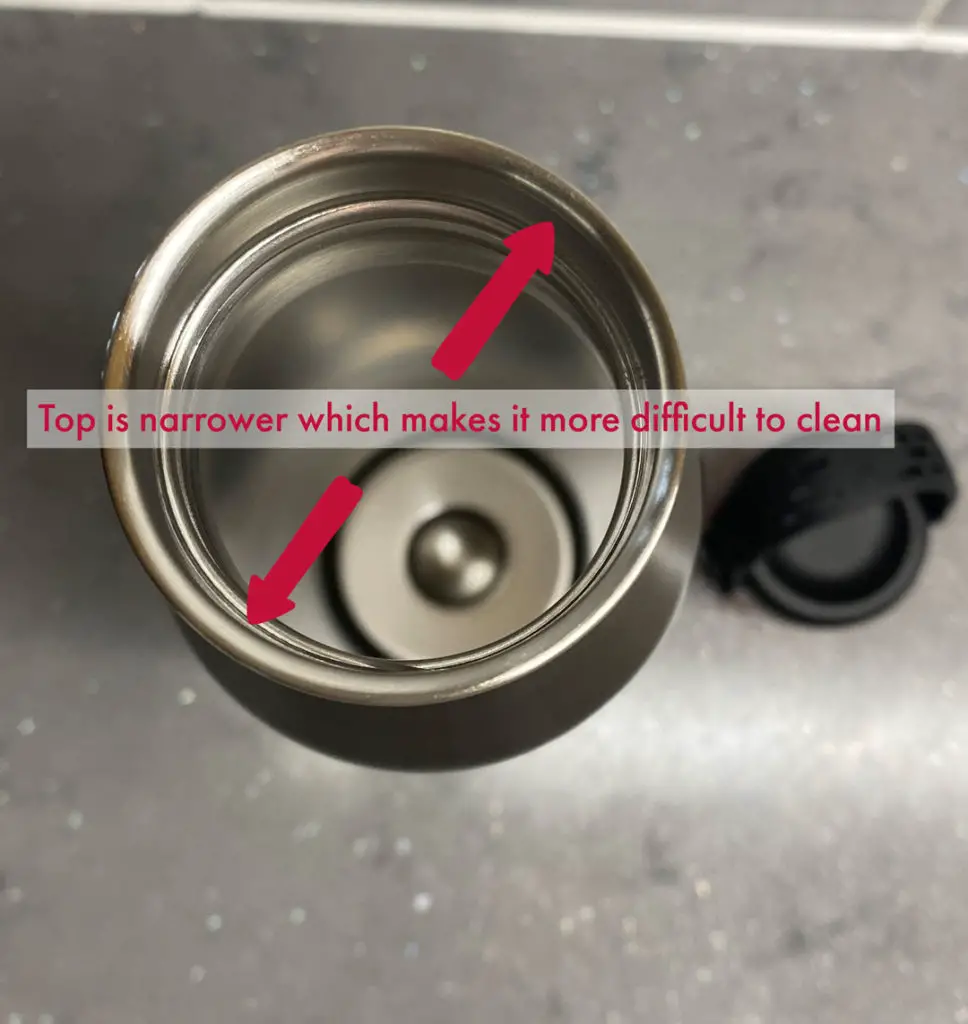 Durability
I wanted to test to see if it was shockproof and it was! There were no scratches or marks after I dropped it onto the hard concrete. Also did mention that there is lifetime warranty on all their products!
More information about their lifetime warranty is directly available on Hydro Flask's website here.
---
How it holds Liquid Temperature
The bottle states that it can keep your drink warm for 12 hours and cold for 24 hours, so we tested it!
I made a hot drink and kept it on the side for 12 hours and the next day made a cold drink of water with a few ice cubes in and kept it in the bottle for 24 hours.
When doing this experiment this is what I found out: the lid and outside of the bottle stays cold whilst you have a warm drink inside, so it is still ok to touch. I filled my bottle about half way with coffee and checked it regularly.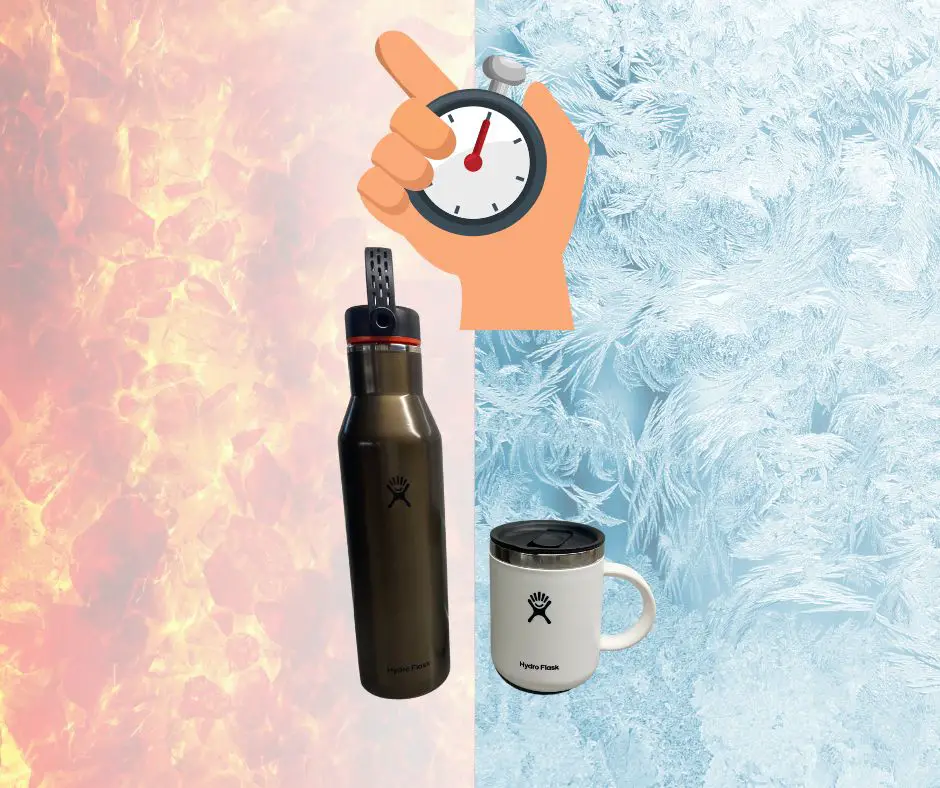 Hot Liquids
I found that it stayed hot for about 7 hours and then it got luke warm.
Cold Liquids
When I filled it up with cold water and a few ice cubes I found the ice cubes to melt quickly, but my water did stay nice and cold for about 10 hours.
It's important to mention both of these were left on the side in my room temperature kitchen.
---
Would I recommend it?
Overall, I think Hydro Flask is great and I would recommend purchasing if you are going to be using it a lot.
If you won't be using them often (less than 3 times a week) I would recommend looking for a cheaper option. I would recommend for people that enjoy being outdoors and outdoors often.
I wouldn't recommend these products for children as whilst trying out a shock test they were quite strong and made a loud noise, if you have children I would recommend maybe trying their children bottles out.