Hi-van is supported by its audience. When you purchase through links on my site, I may earn an affiliate commission. Learn more
So, you've decided to jump on the popular van life trend and enjoy the adventurous lifestyle that comes with it. But it's not something you can do just by jumping in the car and hitting the road. For example, do you know if you need a CDL to drive a campervan?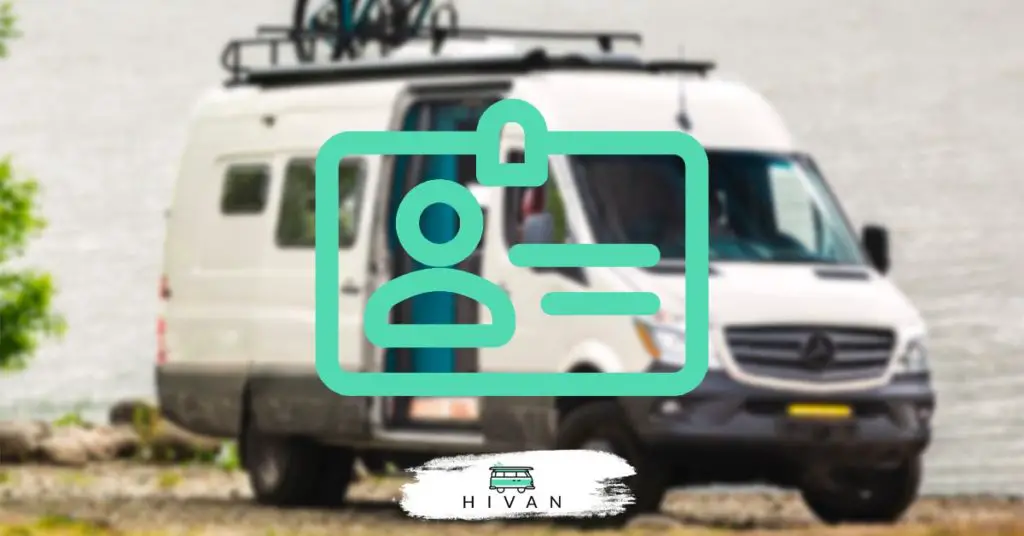 You don't need a CDL for driving a campervan. According to federal and state laws, you don't need a CDL if a campervan doesn't weigh over 26,000 lbs (11,793.40 kg) or exceed 40' (12.2 m), isn't used for commercial purposes, and doesn't transport over 15 people. However, states' regulations may vary.
Keep reading the rest of this article to learn more about regulations and restrictions around driving a campervan. We'll also glance at some specific rules and restrictions in several states and a few driving tips.
---
What Is a CDL?
CDL or Commercial Driver's License is a kind of certification required for driving commercial motor vehicles – large and heavy– in the United States. There are generally two types of commercial driver's licenses: Class A and Class B. 
Each class of CDL shows the competence and skills of a driver for riding certain types of vehicles. 
Class A CDL is for tractor-trailers, truck and trailer combinations, tanker vehicles, and flatbeds. On the other hand, Class B is for buses, dump trucks, tow trucks, delivery trucks, and garbage trucks. 
---
Why You Don't Need a CDL for a Campervan 
Driving a campervan isn't hard, and that's why it's gaining more popularity. However, it's obviously bigger, and driving it is a bit different from a regular car. Your view from behind the wheels is slightly higher, and it feels awkward. 
But with some practice and patience, your driving skills will adapt. 
You don't need a CDL for a campervan unless you use it for commercial purposes and to make a living. As its name suggests, it applies to vehicles with commercial uses, and most states won't require you to have a CDL for a campervan. 
However, check your state's regulations before buying one. 
So, usually, you won't need anything more than a standard driver's license for driving a campervan, especially if it's not used for making a living and gaining profits. Although it's generally legal to drive a campervan without a CDL, some states have their own regulations and restrictions. 
Let's take a look at them.
---
Campervans Restrictions
These restrictions differ depending on the state, city, or country in which you're buying or renting a van. So, you should always do some research on the local regulations before making any hasty decision.
Generally, both federal and state laws require you to have a CDL if the car you drive is:
Over 26,000 lbs (11,793.40 kg) GCWR, including a towed unit with GVER weighing more than 10,000 lbs (453 kg).
Over 26,000 pounds (11,793.40 kg) GCWR.
Transports more than 15 people or carries hazardous material.
Note: GVWR is the abbreviation of gross vehicle weight rating and means your campervan's overall weight, including its passengers and contents.
However, federal laws make an exception to the above classifications, and it's for vehicles used for recreational purposes, not for commercial ones. According to these regulations, the rules won't apply to "the occasional transportation of personal property…" which isn't for profit or sponsored purposes.
However, in addition to the federal requirements, one should also meet the states' regulations. 
In some states such as Arkansas, Maryland, Pennsylvania, or Texas, if you're going to drive a vehicle that weighs more than 26,000 lbs (11,793.4 kg), you're required to have a CDL.
In some others, like California, you're also required to have a CDL if your campervan is longer than 45' (13.7 m). Regulations in California require you to have a Class B CDL if your vehicle is over 40' (12.19 m). 
Weight limitations in some other states, namely, Wisconsin, Illinois, and North Carolina, also require you to have a Class B CDL.
What's more, residents of Illinois must have a special license for driving vehicles weighing at least 16,000 lbs (7,257.47 kg). In some states, like Michigan and New York, you'll be required to have an "R" endorsement for some vans and RVs. 
This endorsement is a kind of vehicle endorsement on non-CDLs showing you're capable of driving an RV or campervan. You'll get it after passing some skill tests in an RV weighing more than 26,000 lbs (11,793.4 kg) GVWR or 40' (12.19 m).
According to Michigan's law, you'll have to provide an endorsement letter if you're going to tow something behind your RV or camper van. While in New York, if your vehicle's total weight, including what you store inside, is over 26,000 lbs (11,793.4 kg), you'll need to have the "R" letter. 
---
Tips for Driving Campervans
Regardless of the state that you're driving in and its regulations, you need to consider some universal tips while driving a campervan.
Add bubble mirrors to the side mirrors. The wider the angle you can see, the better control you'll have over the van. A pair of bubble mirrors on top or bottom of each side mirror provides that wider angle for you.
Leave some extra room while turning. Leaving some additional space on all sides of the vehicle while turning, getting into a parking lot, or pulling over, would help you avoid potential contact with the sidewalk. 
Use the slow lane. While most campervans have strong engines, you still have to push harder to accelerate. The slow lane is the best place for your camper van, and try to keep it around the general speed limit or lower on the highways. 
Watch out for the bridges, tunnels, or overpasses. Drive-thru and fast-food restaurants are quick but usually have low-hanging covers that can get you in trouble. If you ignore them, you may end up scraping your van's roof. You should also be careful about bridges or tunnels. 
Leave appropriate space with the front vehicle. Campervans are heavier than regular cars, so it takes longer for them to slow down and stop. If you don't keep an appropriate space between you and your front car, you may not be able to stop in time. A good buffer zone to keep is 5 to 8 seconds.
---
Conclusion
Living in a campervan can be a gratifying experience, but driving it can expose you to some legal issues. Although driving a campervan usually doesn't require you to have a CDL, it may be required in some states. So, check out your state's regulations and make sure it's within the specified restrictions.
Find this content useful 🙂 ?
Subscribe to our Newsletter and get a free electric diagram + shopping list.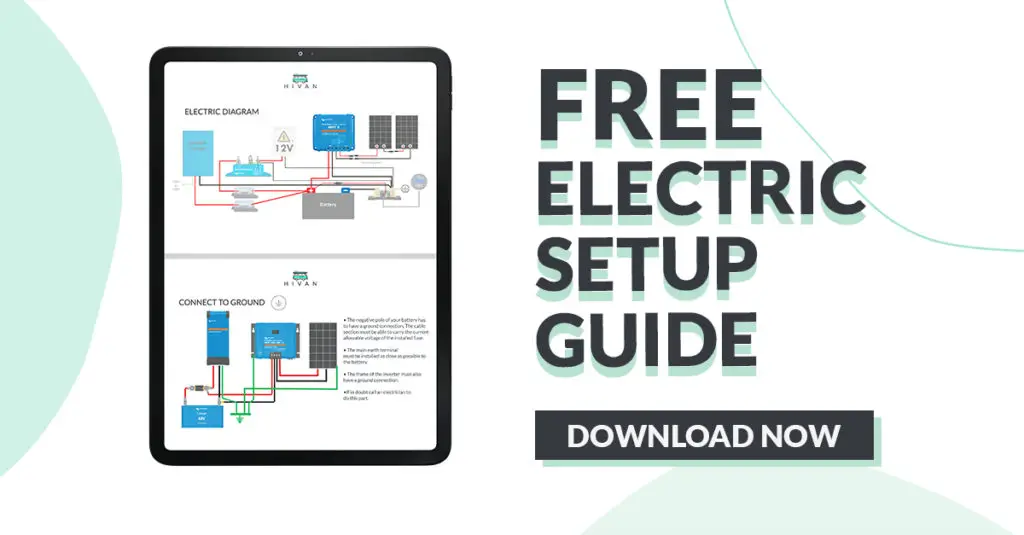 Here are some of my favorite van life essentials:
Thank you for reading this article. I hope you found it helpful as you're experiencing your life on the road. Here are some tools and gadgets I use on a daily basis that made my van life a lot easier. I hope you'll also find them as useful as me. These are affiliate links, so if you do decide to purchase any of them, I'll earn a commission.
But in all honesty, these are the exact tools that I use and recommend to everyone, even my closest friends and family.
Kitchen: I'm cooking a lot and I've finally found my perfect cookware set: The Magma Cookware 10 Pcs that you can nests and store in less than 1/2 cubic foot of cabinet space is really handy. Since I'm also spending a lot of time working at my desk, I use my favorite coffee mug from Yeti. For more, check my list of kitchen accessories I can't live without.
Outdoor: Even though I'm spending a lot of time in my van working, I do enjoy getting out and explore my ever-changing neighborhood. This sometimes requires me to take my portable solar battery with me. And when I just want to chill outside and take a nap, I use the Winner Outfitters Hammock.
Clean/Tidy: Space is precious and therefore I used these heavy-duty storage bins from Homs to store my material. They're robust and you can stack them together. Regarding showering, I like to use this portable solar shower from Advanced Elements when it's hot outside.
To see all of my most up-to-date recommendations about van life, check out this resource that I made for you!