Hi-van is supported by its audience. When you purchase using our links, we may earn an affiliate commission (no added cost to you). Learn more
So, you've decided to jump on the popular van life trend and enjoy the adventurous lifestyle that comes with it. But it's not something you can do just by jumping in the car and hitting the road. For example, do you know if you need a CDL to drive a campervan?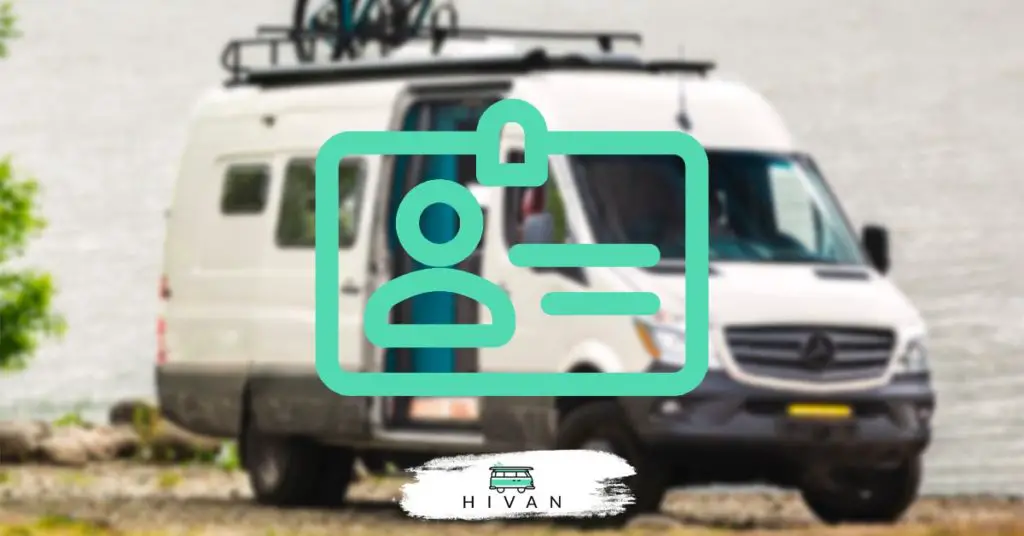 You don't need a CDL for driving a campervan. According to federal and state laws, you don't need a CDL if a campervan doesn't weigh over 26,000 lbs (11,793.40 kg) or exceed 40' (12.2 m), isn't used for commercial purposes, and doesn't transport over 15 people. However, states' regulations may vary.
Keep reading the rest of this article to learn more about regulations and restrictions around driving a campervan. We'll also glance at some specific rules and restrictions in several states and a few driving tips.
---
What Is a CDL?
CDL or Commercial Driver's License is a kind of certification required for driving commercial motor vehicles – large and heavy– in the United States. There are generally two types of commercial driver's licenses: Class A and Class B. 
Each class of CDL shows the competence and skills of a driver for riding certain types of vehicles. 
Class A CDL is for tractor-trailers, truck and trailer combinations, tanker vehicles, and flatbeds. On the other hand, Class B is for buses, dump trucks, tow trucks, delivery trucks, and garbage trucks. 
---
Do You Need a Special License To Drive an RV?
Driving a campervan isn't hard, and that's why it's gaining more popularity. However, it's obviously bigger, and driving it is a bit different from a regular car. Your view from behind the wheels is slightly higher, and it feels awkward. 
But with some practice and patience, your driving skills will adapt. 
You don't need a CDL for a campervan unless you use it for commercial purposes and to make a living. As its name suggests, it applies to vehicles with commercial uses, and most states won't require you to have a CDL for a campervan. 
However, check your state's regulations before buying one. 
So, usually, you won't need anything more than a standard driver's license for driving a campervan, especially if it's not used for making a living and gaining profits. Although it's generally legal to drive a campervan without a CDL, some states have their own regulations and restrictions. 
Let's take a look at them.
---
Campervans Restrictions
These restrictions differ depending on the state, city, or country in which you're buying or renting a van. So, you should always do some research on the local regulations before making any hasty decision.
Generally, both federal and state laws require you to have a CDL if the car you drive is:
Over 26,000 lbs (11,793.40 kg) GCWR, including a towed unit with GVER weighing more than 10,000 lbs (453 kg).
Over 26,000 pounds (11,793.40 kg) GCWR.
Transports more than 15 people or carries hazardous material.
Note: GVWR is the abbreviation of gross vehicle weight rating and means your campervan's overall weight, including its passengers and contents.
However, federal laws make an exception to the above classifications, and it's for vehicles used for recreational purposes, not for commercial ones. According to these regulations, the rules won't apply to "the occasional transportation of personal property…" which isn't for profit or sponsored purposes.
However, in addition to the federal requirements, one should also meet the states' regulations. 
In some states such as Arkansas, Maryland, Pennsylvania, or Texas, if you're going to drive a vehicle that weighs more than 26,000 lbs (11,793.4 kg), you're required to have a CDL.
In some others, like California, you're also required to have a CDL if your campervan is longer than 45' (13.7 m). Regulations in California require you to have a Class B CDL if your vehicle is over 40' (12.19 m). 
Weight limitations in some other states, namely, Wisconsin, Illinois, and North Carolina, also require you to have a Class B CDL.
Related Guide:
– How Wide Can Your RV Legally Be? (And Why It Matters!)
What's more, residents of Illinois must have a special license for driving vehicles weighing at least 16,000 lbs (7,257.47 kg). In some states, like Michigan and New York, you'll be required to have an "R" endorsement for some vans and RVs. 
This endorsement is a kind of vehicle endorsement on non-CDLs showing you're capable of driving an RV or campervan. You'll get it after passing some skill tests in an RV weighing more than 26,000 lbs (11,793.4 kg) GVWR or 40' (12.19 m).
According to Michigan's law, you'll have to provide an endorsement letter if you're going to tow something behind your RV or camper van. While in New York, if your vehicle's total weight, including what you store inside, is over 26,000 lbs (11,793.4 kg), you'll need to have the "R" letter. 
---
Key Takeaway
There are three types of motorhomes: Class A, Class B, and Class C. For Class B or C vehicles, a regular driver's license is sufficient to drive in all 50 states.
Class A RVs have a wide weight range, and the need for a special license depends on the weight and length.
If the Class A RV is under 26,000 pounds and 40 feet in length, a regular driver's license is usually adequate. Otherwise, an RV safety course or Commercial Driver's License (CDL) may be necessary.
Class B and C vehicles generally do not require a special license in any state. However, if you tow a trailer or car behind your RV with a combined weight over 26,000 pounds, you might need a special license or endorsement depending on your state.
The requirements for special licenses can vary from state to state, so it's essential to check with your state's Department of Motor Vehicles (DMV) to determine the specific requirements.
Special licenses for RVs can fall into three categories: Commercial Driver's License (CDL), Non-Commercial Driver's License, and Driver's License Endorsement.
The application process for special licenses or endorsements can differ from state to state, and applicants may need to take vision tests, written exams, and road skills exams as part of the process.
If your regular driver's license matches the requirements in the state where your RV is registered, you generally do not need a special license when traveling through other states or into Canada.
RV insurance is essential, and some lenders may require collision and comprehensive coverage for RVs to provide extra protection.
The web page also mentions related articles and offers resources for exploring different types of insurance.