As a minivan is lower to the ground than other vehicles like trucks or vans, it's comparatively easier to load furniture in it. However, the smaller dimensions of the minivan might cause you to wonder if the furniture will fit. For example, can a sectional sofa fit in a minivan? 
A sectional can fit into a minivan with the back row of seats folded in or removed. The sofa must have a height and length lower than 80" and 8 ft (2 m and 2.44 m), respectively. If it cannot fit, try taking the sectional sofa apart or using a trailer extension.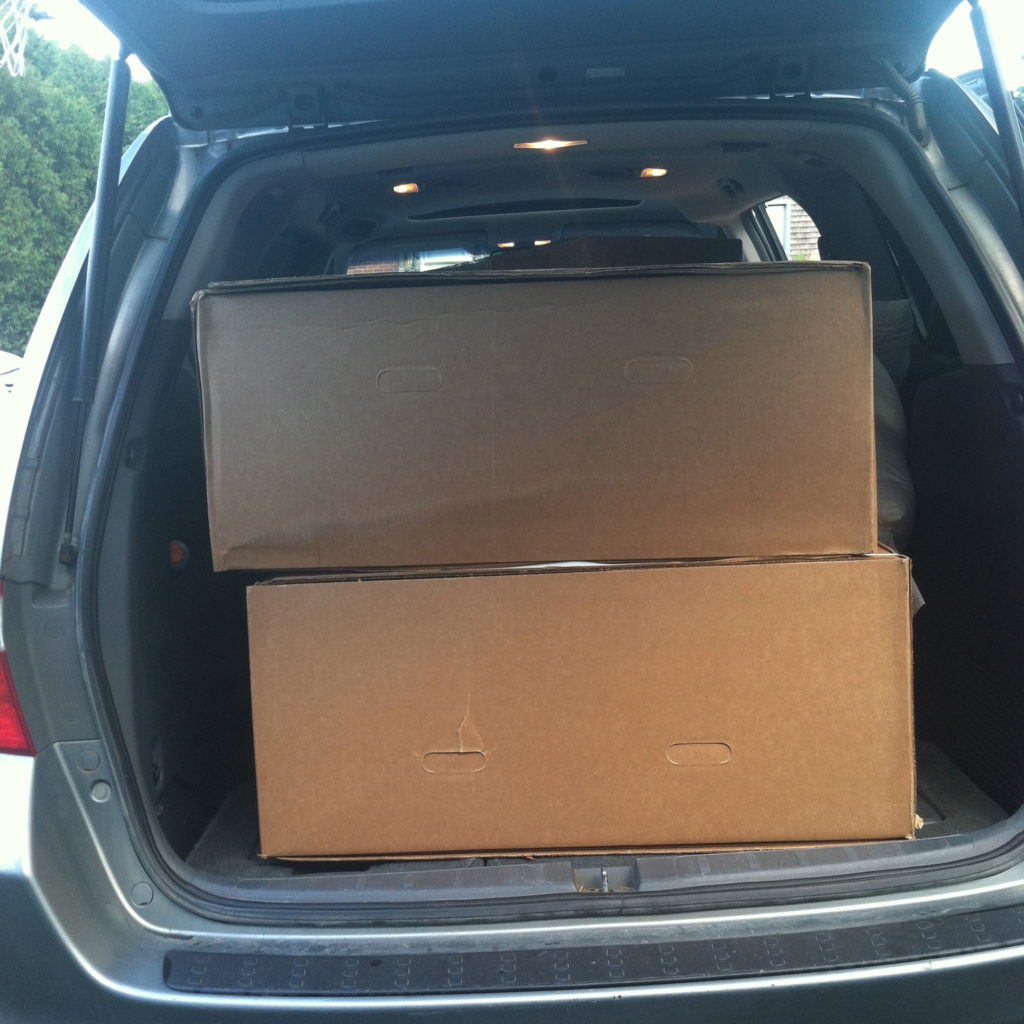 This article will discuss the topic in detail, so keep reading, and if you're looking for other van life advice, check my resource page here.
Check the Measurements of the Sectional and Minivan
A sectional sofa can fit into a minivan if the back row of seats is folded in or removed. For a sectional to fit in a minivan, it needs to have a height and length under 80" and 8 ft (2 m and 2.44 m), respectively.
On average, recent minivans are 200" L x 68" H x 79" W (508 cm x 172 cm x 201 cm).
Minivans or multi-purpose vehicles are designed to accommodate both people and cargo comfortably. Therefore, they act like vans but are smaller and more affordable and offer features of standard cars.
If you need to fit a sectional into your minivan, it's essential to know the exact dimensions of the sectional and the minivan that you have. Since minivans come in various sizes, I can approximate a guess based on the average sizes of a minivan and a sectional. 
Thus, here are the dimensions of the most popular minivans in 2020. 
| | | | |
| --- | --- | --- | --- |
| Name | Length | Height  | Width |
| Chrysler Pacifica | 203.8" (517.65 cm) | 69.9" (177.54 cm) | 79.6" (202.18 cm) |
| Dodge Caravan(SE,SE Plus) | 202.8" (515.11 cm) | 67.9" (172.46 cm) | 78.7" (199.89 cm) |
| Ford Transit Connect Wagon | 190" (482.6 cm) | 72" (182.88 cm) | 72.2" (183.38 cm) |
| Honda Odyssey | 203.2" (516.12 cm) | 68.3" (173.48 cm) | 78.5" (199.39 cm) |
| Kia Sedona | 201.4" (511.55 cm) | 68.5" (173.99 cm) | 78.1" (198.37 cm) |
| Toyota Sienna | 200.6" (509.52 cm) | 68.9" (175 cm) | 78.1" (198.37 cm) |
| Average | 200" (508 cm) | 68" (172.72 cm) | 78" (198.12 cm) |
Accounting for the driver's seat and the van's roof, the dimensions of the average minivan's length for carrying cargo are reduced to around 80" (203 cm) in length, 58" (147 cm) in height, and 70" (178 cm) in width. 
If your minivan model differs from those above, you should look up the dimensions of your specific van. Once you've done so, ensure that you measure the plywood from the driver's seat to the tailgate to get accurate specifications.  
Now that you have the dimensions you need, the sectional dimensions will have to be equal to or less than those of the minivan. 
If you have a full-size sectional, you won't be able to fit it into the minivan alone. These have an average dimension of 95" (241 cm) in length, according to SwankyDen. However, you might be able to get a smaller sectional inside. 
Before lugging it down to your minivan, you should measure it to be sure that it will fit.
Find this content useful 🙂 ?
Subscribe to our Newsletter and get a free Solar Electric Diagram + shopping list.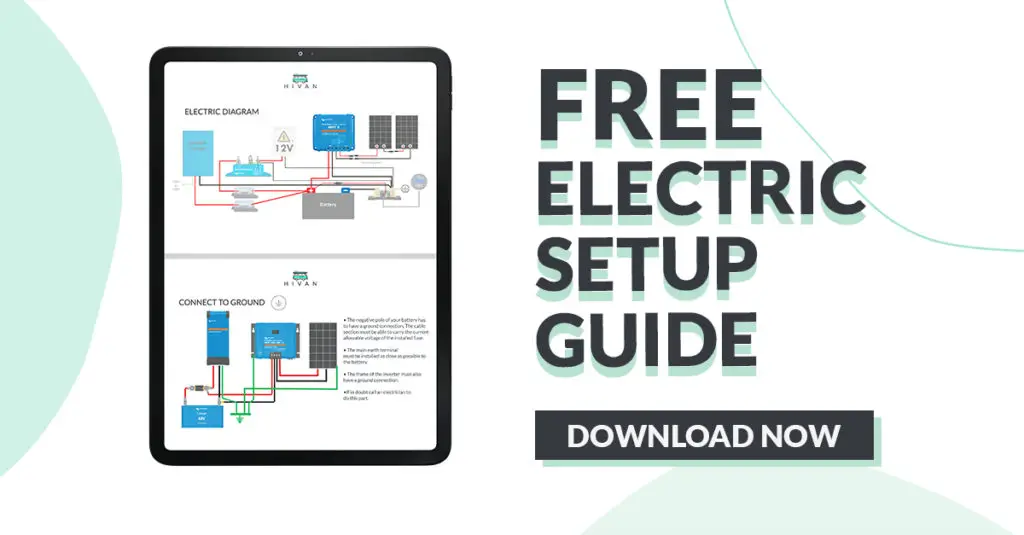 How To Measure a Sectional
Use a long tape measure and masking tape to measure a sectional. Here's how you should go about measuring:
Paste masking tape on the floor surrounding the sectional to measure its length and width. 
Take the dimensions of the length and width using your measuring tape. If your sectional has an asymmetrical shape, remember to account for it as you measure. 
Measure from the top of the sectional to the floor using tape. 
Now that you have the dimensions, you should be able to note whether it will be able to fit into your minivan or not. 
If it doesn't fit, consider taking the sectional apart. 
How to Connect or Disconnect a Sectional Sofa
You can connect and disconnect a sectional sofa by separating the sofa to fit in the van.
There are three types of sectional sofas:
Slide apart: Clips or screws do not connect these sofas, and parts of the sofa can slide apart easily and be rearranged according to the owner's wants. They are usually held in place by the rubber grips or clamps on the end of their legs. These can be easily removed and replaced. 
Clipped together: Some sectionals are held in place by clip-on sections at the bottom of the sofa near the sides. These clips can be unclipped to flexibly arrange the sofa as you want with no issues. 
Screwed in place: Certain sofas are assembled by being screwed into place with nuts and bolts and are the most inflexible. They should not be unscrewed to separate the pieces because the fabric will be damaged. The parts should only be changed if there is a problem with the sofa. 
The first two types of sofas can easily be separated to be loaded into the minivan unless the height or width is too large to be supported. 
However, if the sectional is made of nuts and bolts, it will have to be towed with a trailer attached to the minivan. If you don't have a trailer, you have no choice but to call the movers and pay the price required.  
If the sectional is only slightly larger than the length from the driver's seat to the tailgate, you might have to move the driver's seat a bit forward to make space. 
How to Load a Sectional Into a Minivan
When you want to load a sectional into a minivan, make sure that the minivan seats are folded first to make room for it. Get a friend to help you with the transfer. 
Before loading your sofa into the minivan, here are a few things that you need to check. 
Check the load-carrying capacity of the minivan. Although this shouldn't be an issue, check the load-carrying capacity of the minivan and ensure that adding the sectional is not going to exceed this capacity. Excessive load puts a strain on the van and could cause you to lose control of the vehicle. 
Wrap up any sharp edges. You should wrap the sharp edges to the sectional, if any, in some cling wrap. The sectional will get jostled about during your drive, and the sharp edges could cause scratches to your vehicle's interior. 
Follow these steps to load the sectional into your vehicle. 
Fold all the seats of the minivan. 
Using your extra help, load the sectional into your van from the back. 
That's all, and you're done!
Final Thoughts
Although a minivan is handy for moving furniture every once in a while, you should invest in a more accessible vehicle like a van or a tow trailer if you plan on making it a regular occurrence. Do not try to load the sectional onto the roof rack. Minivan racks are not suited to support such a heavy load.